why thanks again Cyrii, I'm beginning to blush ☺️here's an update / optimal next move. $BTC USD, 60min, I very much doubt we'll break our close support 6814 / may spring it though, before another push higher, pinkies crossed.
#btc
tradingview.com/x/qRqsYs0f/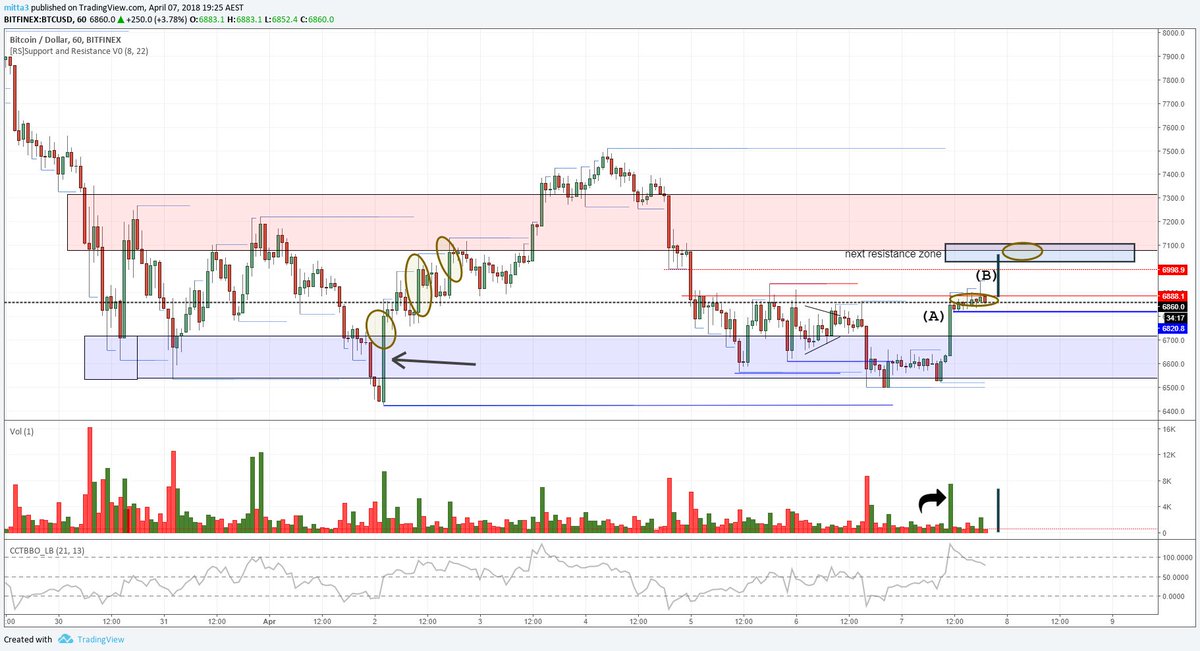 $BTC USD, 60min, wow that's most disappointing. Can someone pls point out what the difference between these two charts are, and why the first chart with the comments contained with its tweet, received just 5 caring likes?
#btc
tradingview.com/x/ZMuEhFiA/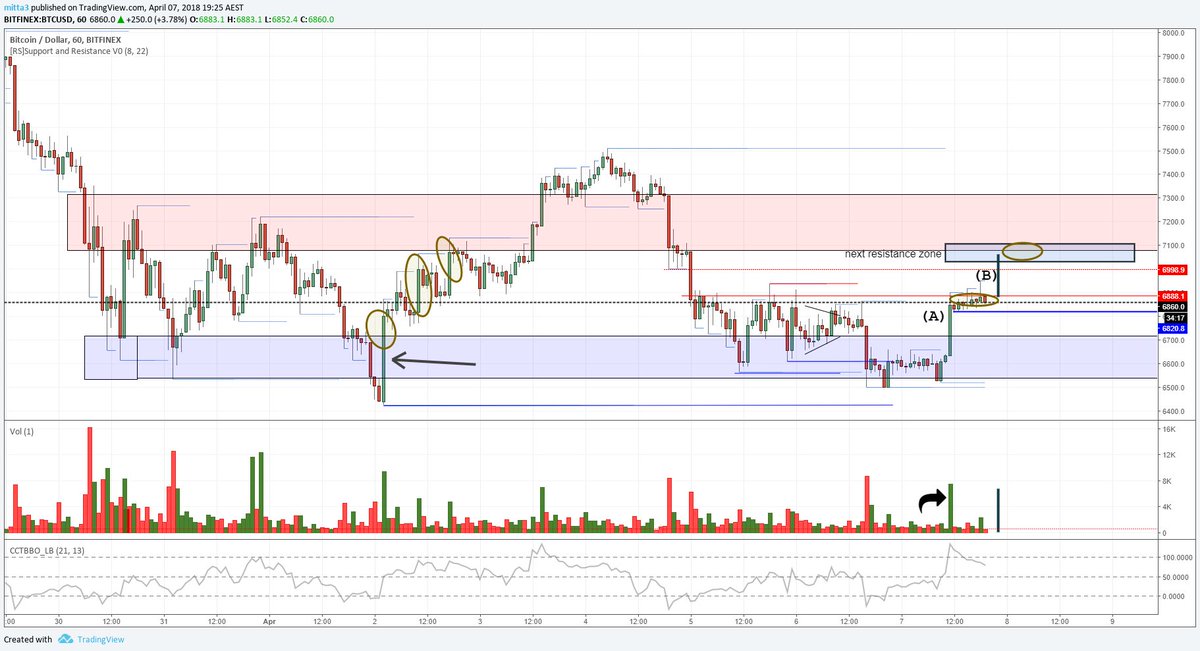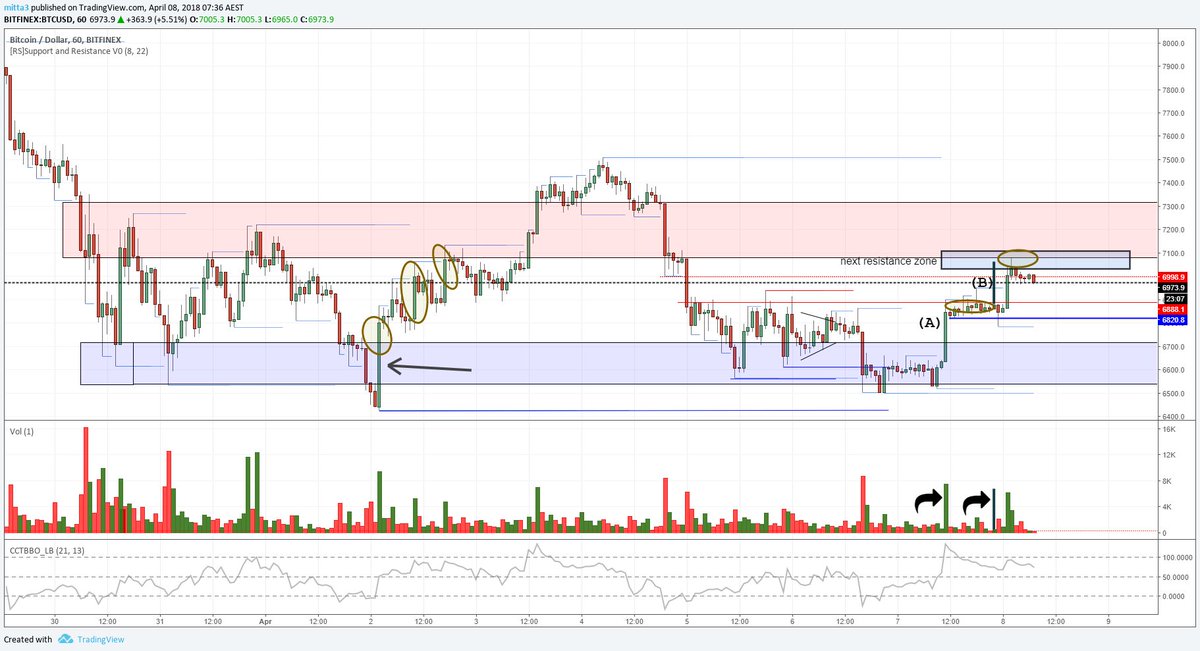 $BTC USD 60min, notes on chart. if you enjoy the rambles and wish to hear more, give it a like, otherwise, the family is sitting in the car ready to head off and I'll join them 😉
#btc
tradingview.com/x/theH0zNY/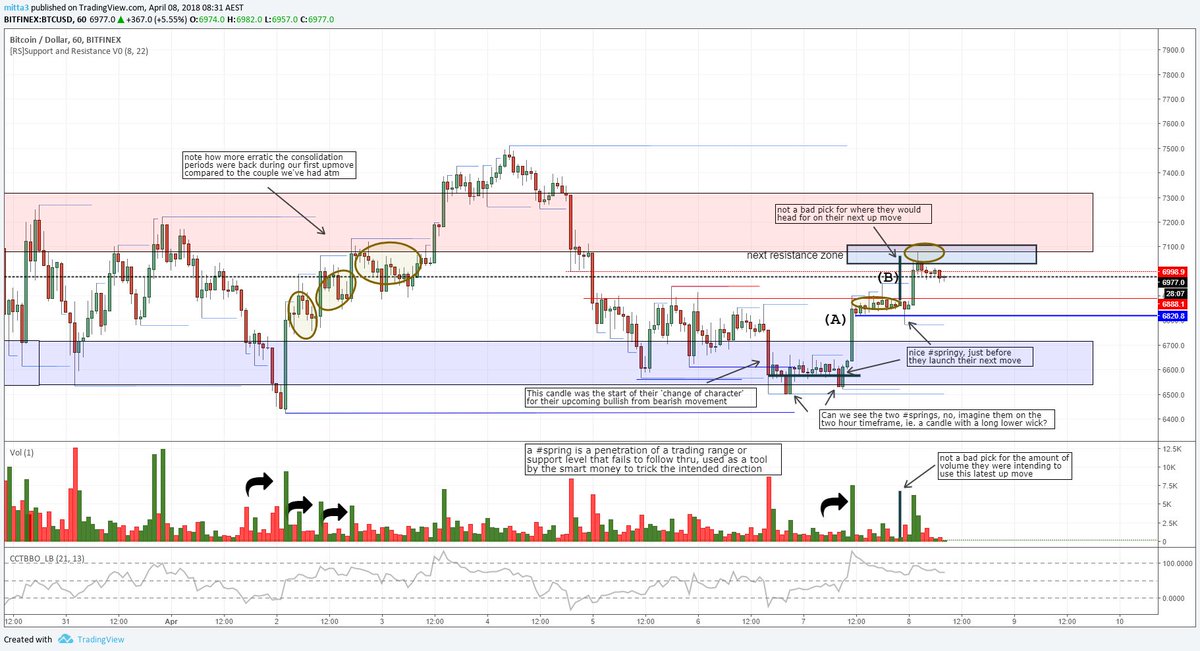 $BTC USD 120min, notes on chart, warning I ramble a lot. also tell me if there's too much type on chart.
#btc
#crypto
tradingview.com/x/Hvp6r5vd/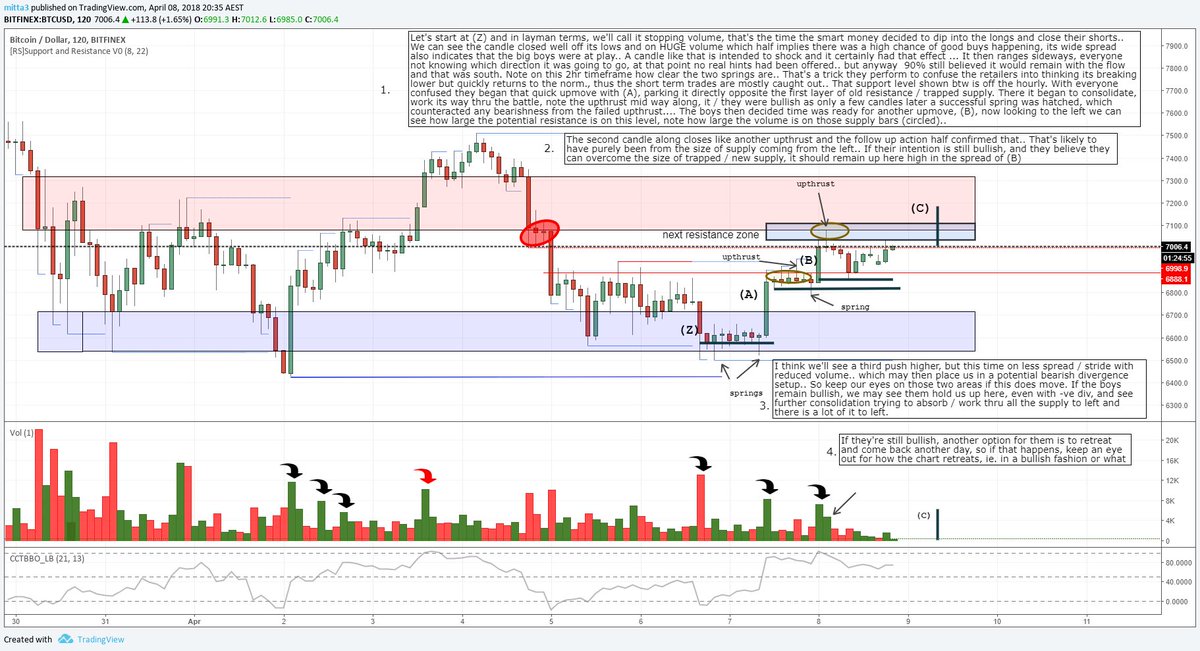 $BTC USD the largest volume spike (30minTF) since way down when this move began at (A) has just hit near these current highs. 7100 area.. Not sure, but we'll find out shortly what the boys have planned.. 👁️👁️👁️👁️
$BTC USD 120min, compare the volume being found atm with that way down below with that of (A) .. that massing of volume over the last half dozen candles ..
#btc
#crypto
tradingview.com/x/C55RqwFu/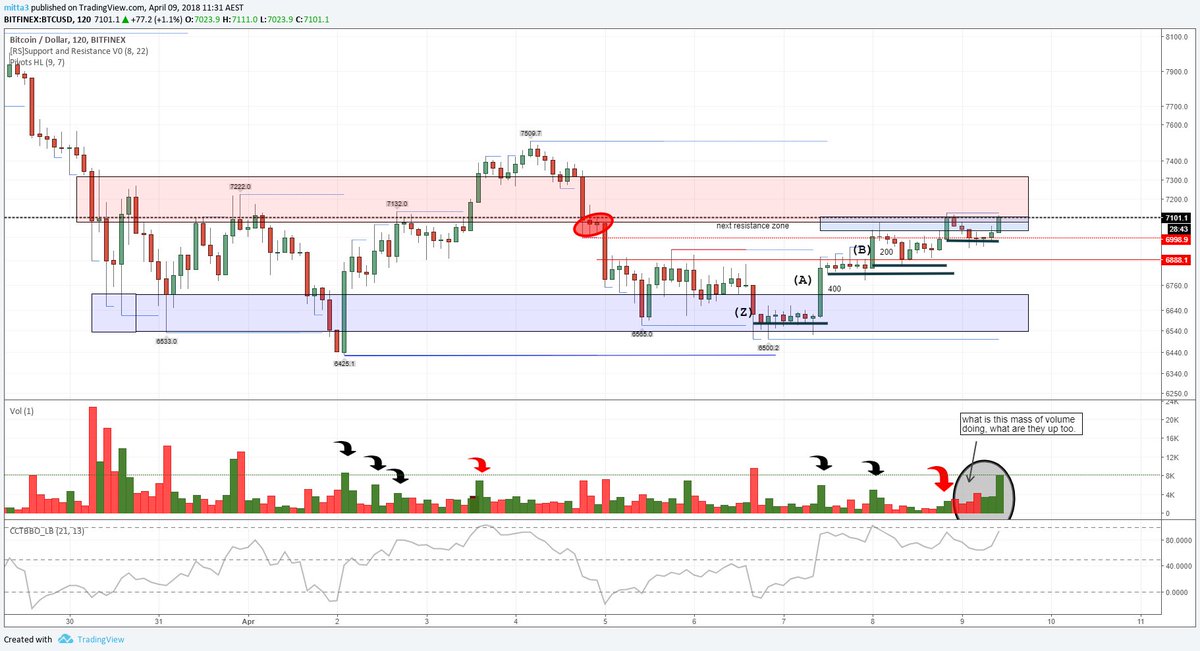 $BTC USD, Volume is the largest seen since end of March. Can only wish that its churning thru the supply to left as indicated, but gee this is most unusual.. Anyway not too worry cause there will be a reaction, which way not sure, very shortly. 🍺
tradingview.com/x/h4H4k7Pe/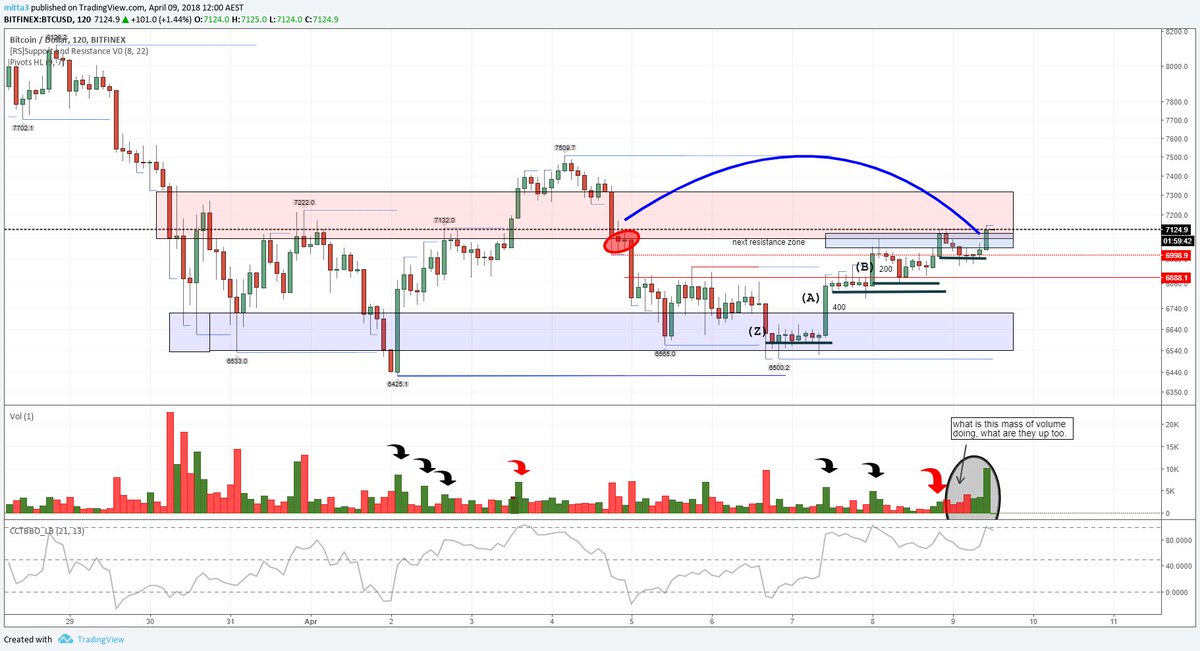 $BTC USD, looking closer we can see where that extreme unusual volume entered. Looking nasty, can only hope it settles or else second option is to trail it lower til finds support and is confirmed.. batten the hatches.
#btc
#crypto
tradingview.com/x/mPMuTXVQ/