bridesmaids and men of honor practically running up the aisle
ring bearers cute n sheepish
"nice job," groom says to flower girl
"pls shut down your phones" justice of peace asks - for silence & minimal interference with photographer
#weddings2K
Ship's horn weighs in. Oops... horns.
Exchange of vows: bride says "Love is saying ""I think differently' instead of saying 'you're wrong'"
Bride is quite the comedian with a solid 5-minute set for her vows
Groom makes it clear: "She asked *me* out!"
wedding attendee with a Chevy logo tat... noice!
1st kiss, cheers, and a hasty exit. Might be the shortest ceremony I've ever seen, and boy did it have some competition recently
bride & groom now posing on top of a Big Ass Yacht. Friend of the couple made it happen a couple hours ago by... asking the owner. "The worst the owner can do is say no," he told me
#LifeLessons
Stones' "Wild Horses" plays as the crowd anticipates receiving the wedding party. I grab a Lagunitas and clink drinks with my future nephew, who FINALLY put a ring on it just a short time ago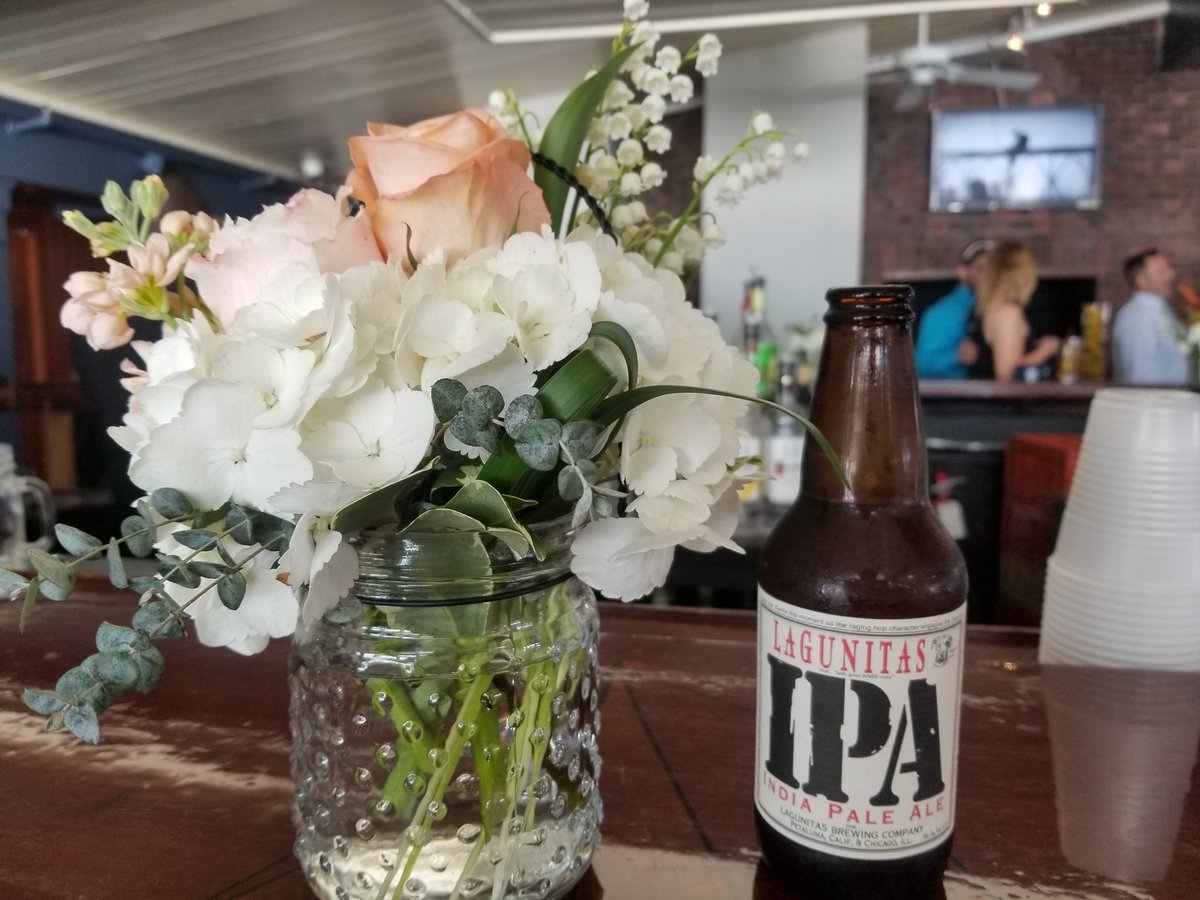 13 bridesmaids and groomsmen, these announcements are gonna be a while
father of the bride with the 2nd-to-last toast, an obvious hand-talker unfamiliar with proper microphone technique ;-) earlier he had been reminding his daughter not to fall into the Falmouth Harbor
uh-oh, some weird camera technical difficulties with no clear answers on the interwebs (but plenty of elitist/rude non-answers). "I took out the batteries, waited, and restarted, then it worked," someone says. Reboot succeeds!
#Computers
#WhenInDoubtReboot
oh, so that "everybody clap your hands" song is the Cha Cha Slide
insta-poll: cake cutting time. Which spouse used the cake-feeding ceremony to smush frosting on their partner's face?
... and now, three plus hours later, I see the punctuation typo for the quote-within-a-quote and remain satisfied with lack of an edit button
Michael Jackson still fillin' the dance floor, ofc
tfw the wedding DJ starts playing "Superfreak" and by the time you've started to question the wisdom of his choice, you realize it's actually a different artist. An MC, as it were. So you stop. Tweet.
#hammertime
similar, but this time with "Under Pressure" and the Ice man. (random realization: diamonds are called ice, and diamonds are formed... under pressure)
father of the bride is burning up the dance floor with the bridesmaids... a little bit softer now... then a little bit louder now
music update: that old Mony, Mony call-and-response phrase that starts "get laid..." has been passed on to the Millennials, but GenX is yelling it louder
#represent
nice DJ transition from Aerosmith to House of Pain
correlation does not imply causation, but it's a curious coincidence that the number of people dancing really picked up the moment things moved from open bar to cash bar 🍾🍷🍸🍻🥂
no, YOU just photobombed ppl you don't know at a wedding :)
*phew* wedding is over, car is all packed, and time to get on the way home!
oh... this thread concludes an unexpected thread from a very-hastily-conscripted wedding photographer's gopher, thus allowing trenchant bar-side observations in this hurry-up-and-wait world. No, YOU fed forkfuls of steak to a hard-working photog
unroll pls this is a "gift" to many ppl who don't understand how live-tweeting a wedding is kinda fun