1/
I finished a work trip in China and stuck around to travel for the last few weeks. Was blown away by the Chinese bikesharing systems. I used them everywhere. A few observations (for everyone, but especially for
@michalnaka
;)):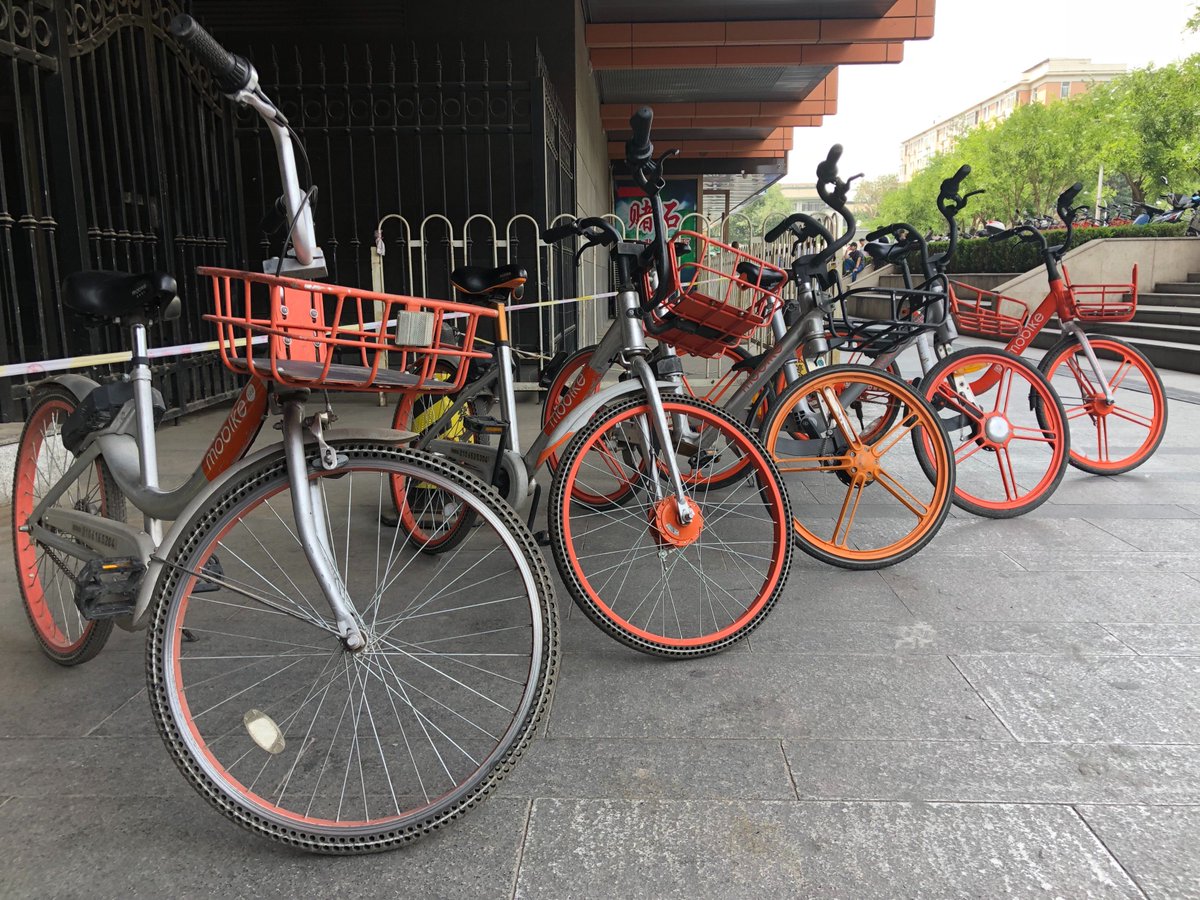 2/
Bikehare is massive in China. Most people I know who haven't been to China have dismissed it and joke about the graveyards. We ignore at our peril. There are so many bikes - the graveyard pics were a tiny % of the ~23m that have been deployed. They're on every corner.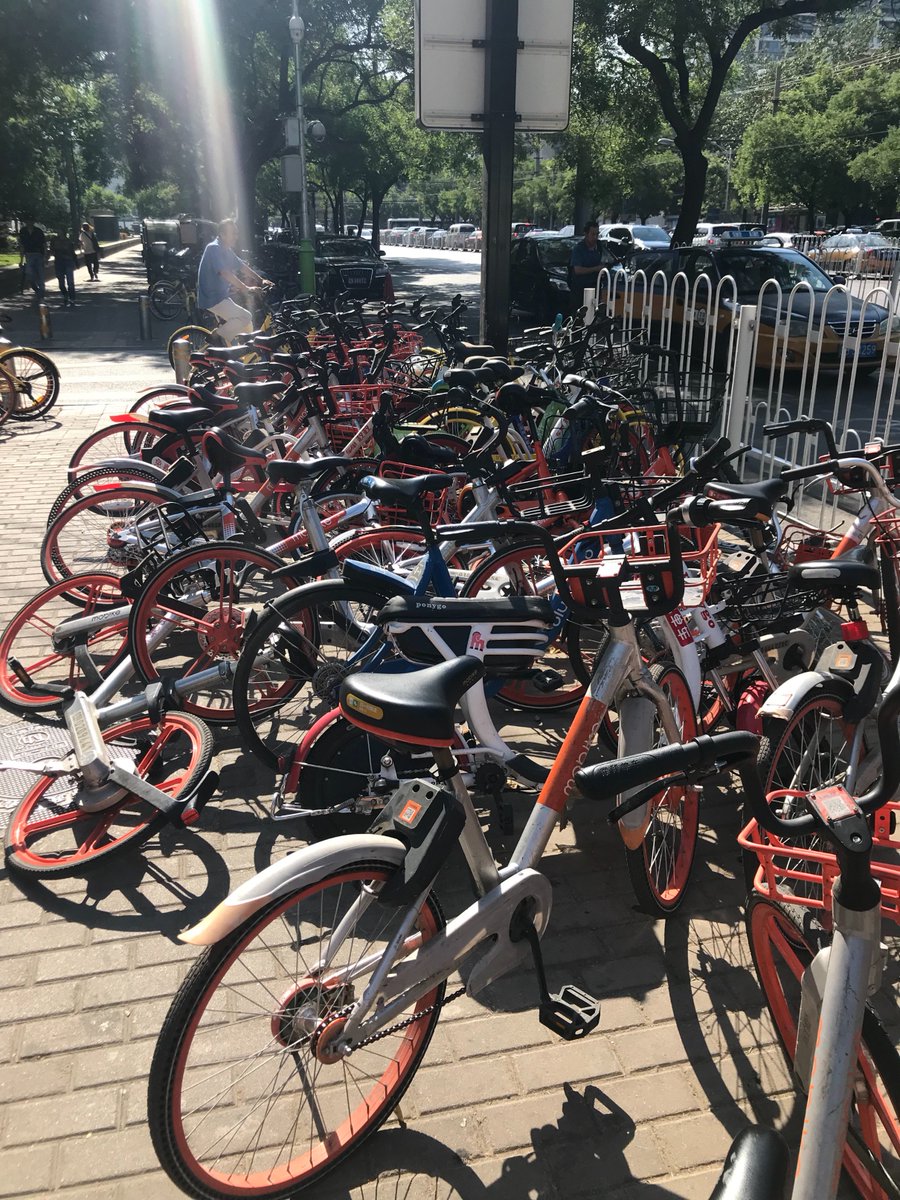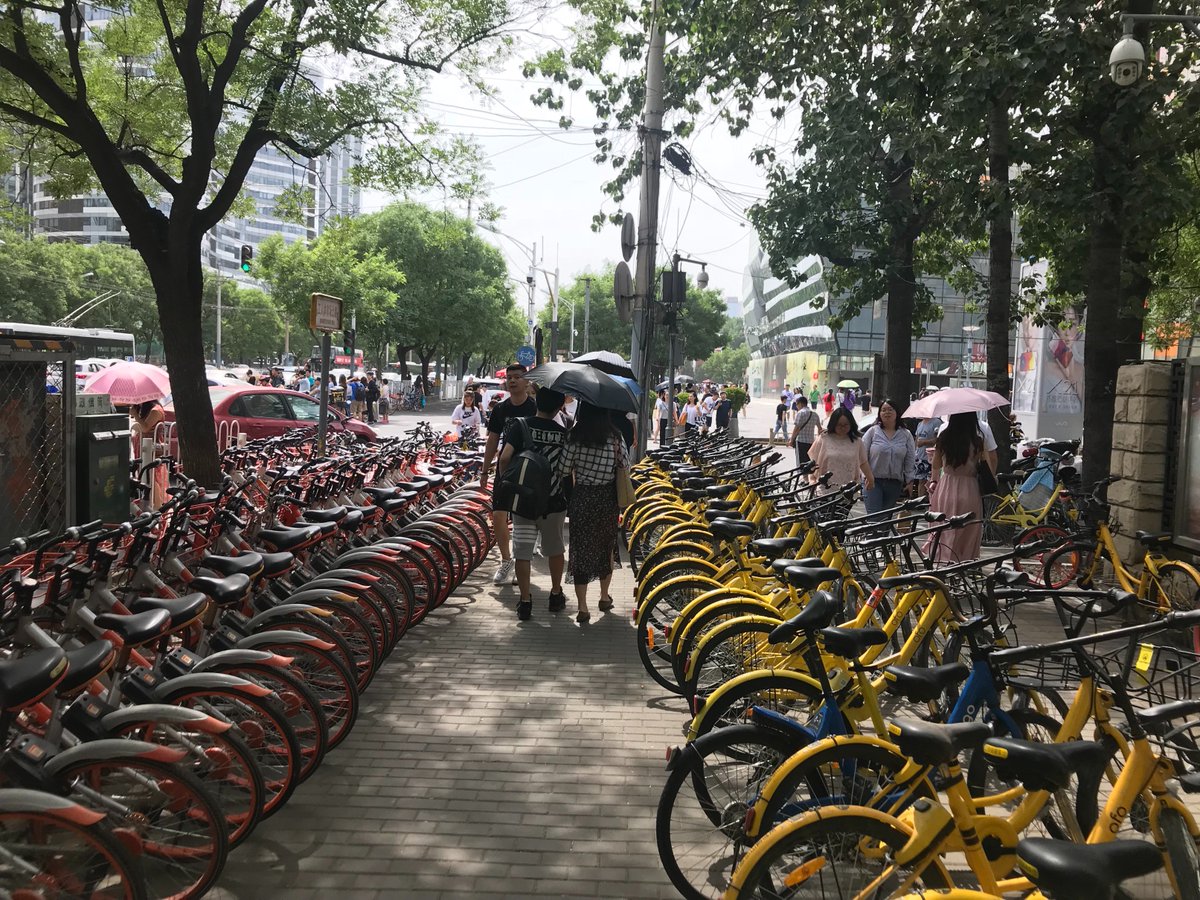 3/
In Beijing and Shanghai, where I spent the majority of my time, the bikes are everywhere. I never needed to walk more than about 2-3 mins to find one when I was anywhere, and I was exclusively using Mobike - it would have been be even better if I have multiple apps.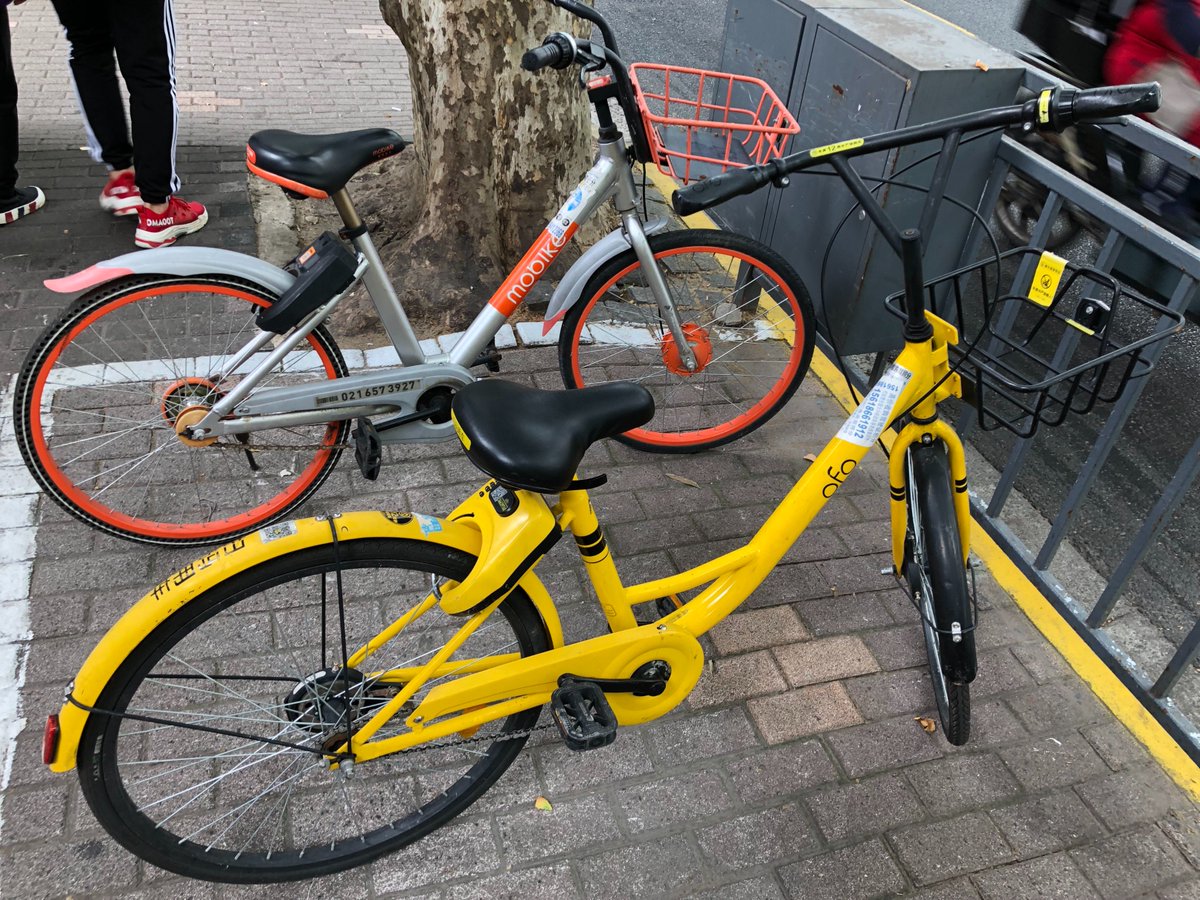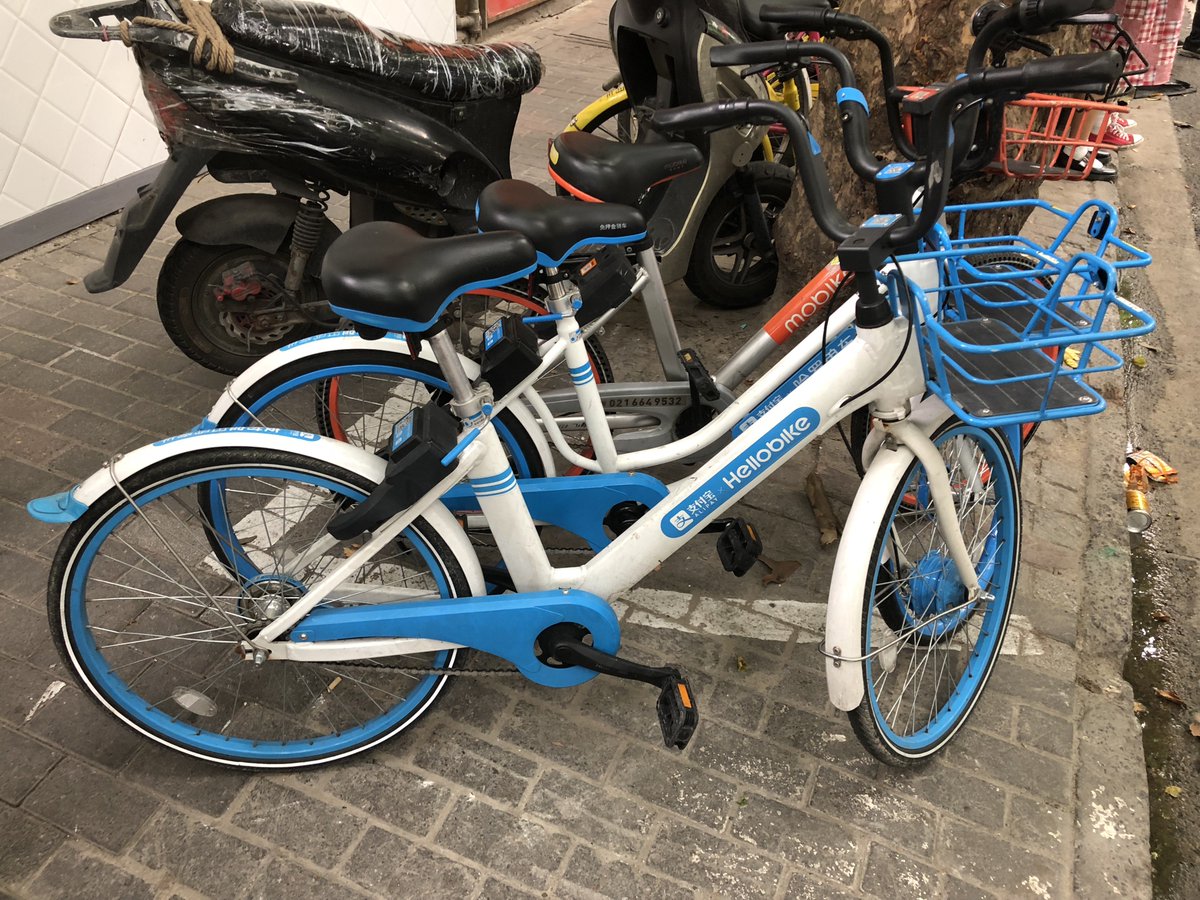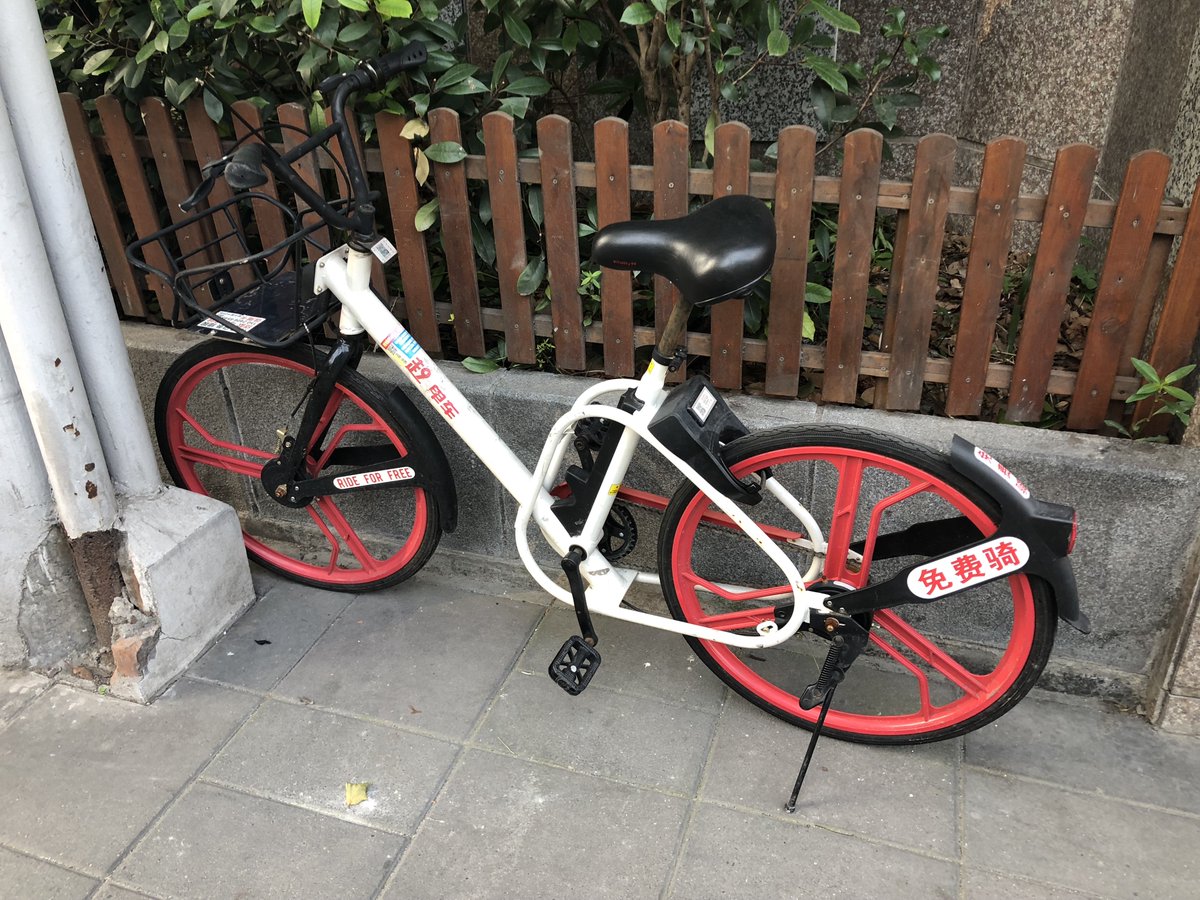 4/
It's highly dependent on transit. Subways in China are excellent - cheap, fast, clean, expansive. It builds on this fabric. It's only been 2 years but the industry has around 70m *Daily* active users and 400m registered. It induced demand that wasn't there before. h/t
@asymco
.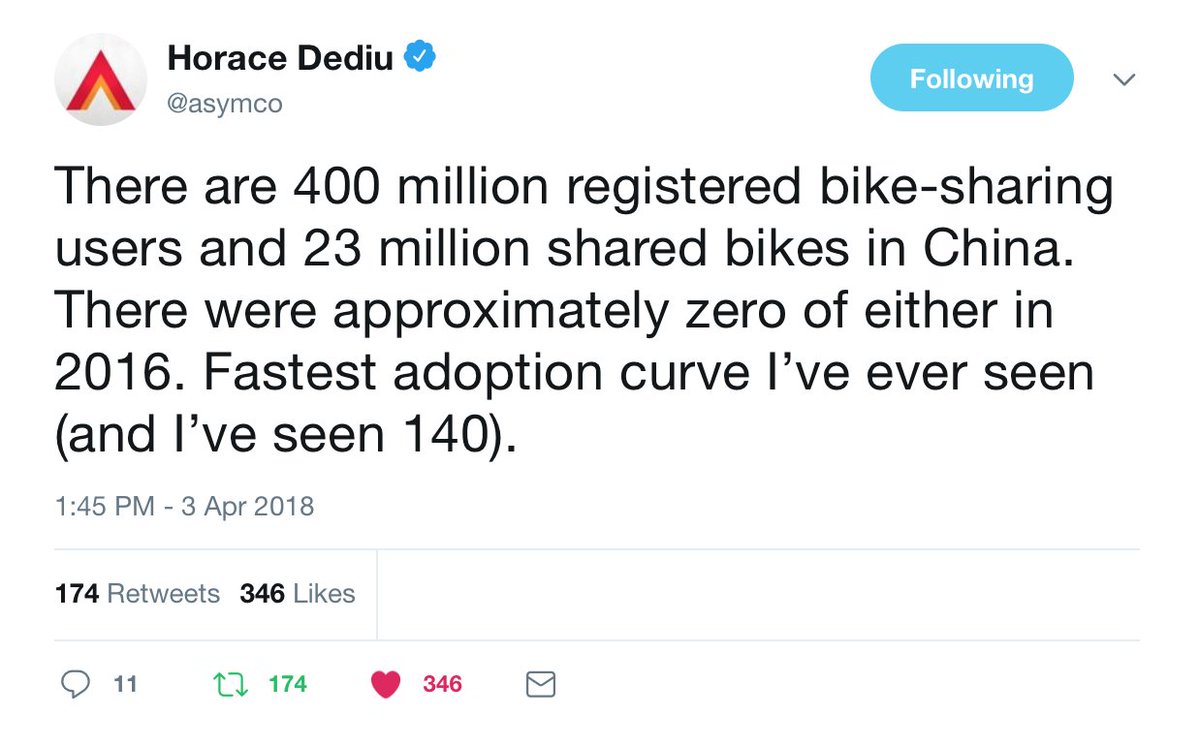 5/
For something physical and requiring staff/capital/supply chains that's unprecedented scaling. Mobike has thousands of staff just in Beijing doing maintenance/relocations alone.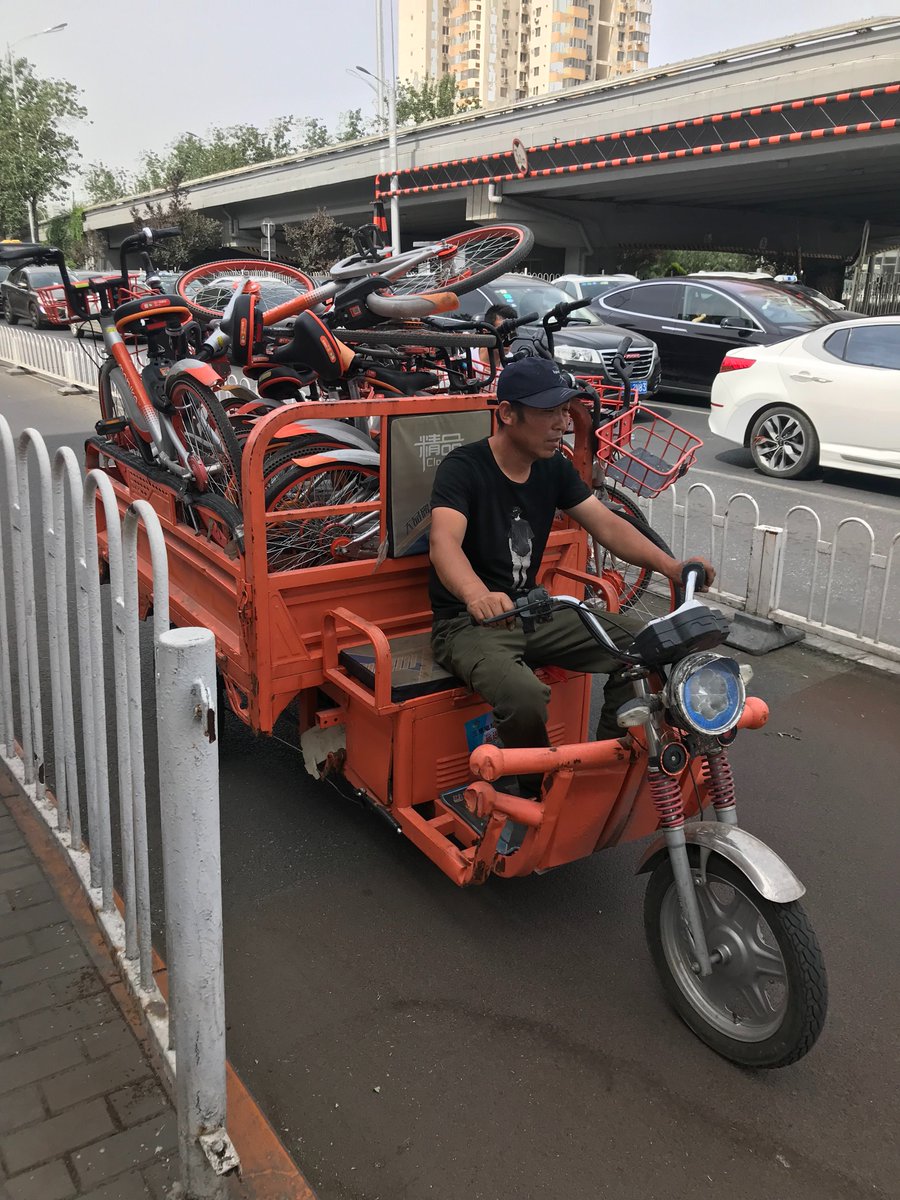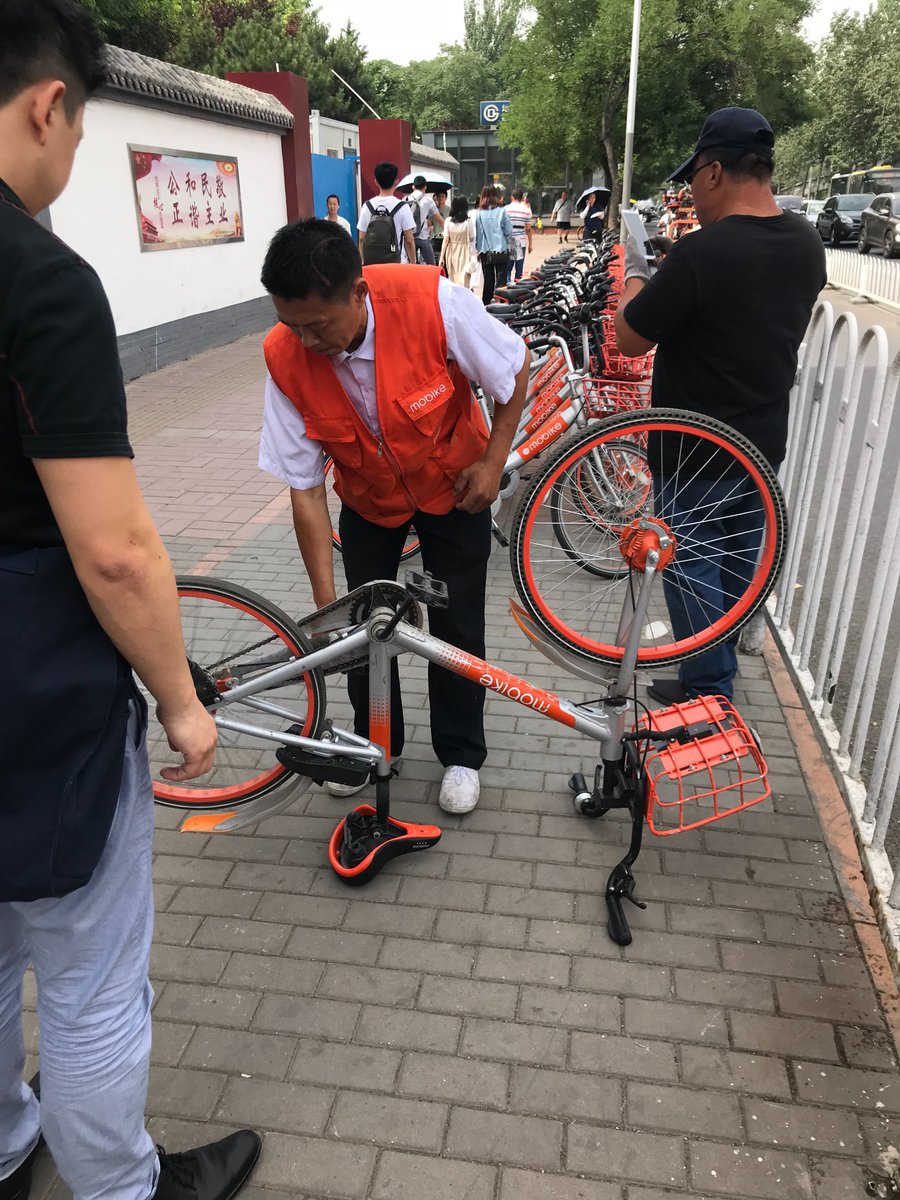 6/
Yes, there are bikes in waylaid places that are collateral waste to the 'bike wars', but the feedback I got was that local govs see it as a net positive vs. the general challenges of urban transport/transporting millions daily. They want/need these services to exist.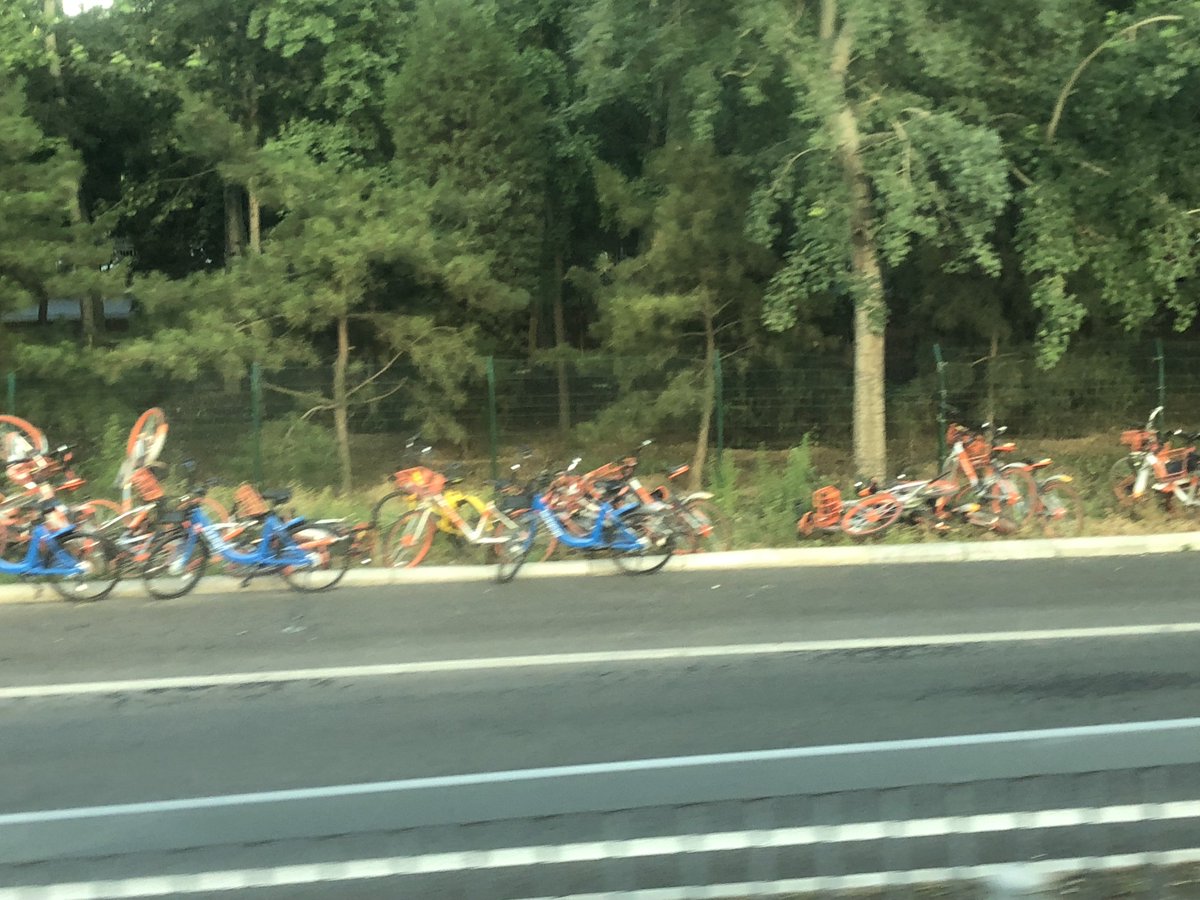 7/
Bikes go through very quick iterations because they're being deployed so fast. Mobike has own design and OEM manufacturing. I counted 5 iterations of their bikes (there are likely more...this was all I could find at a big station)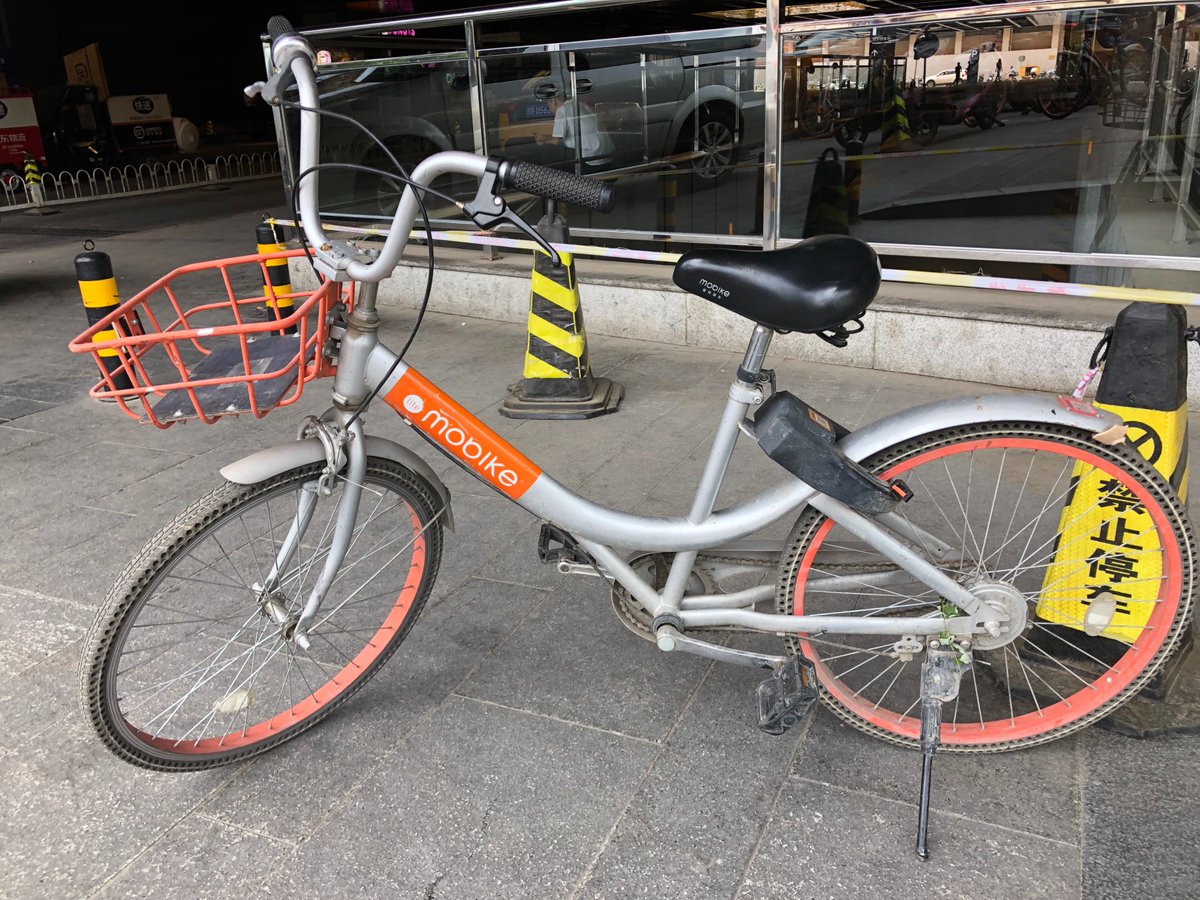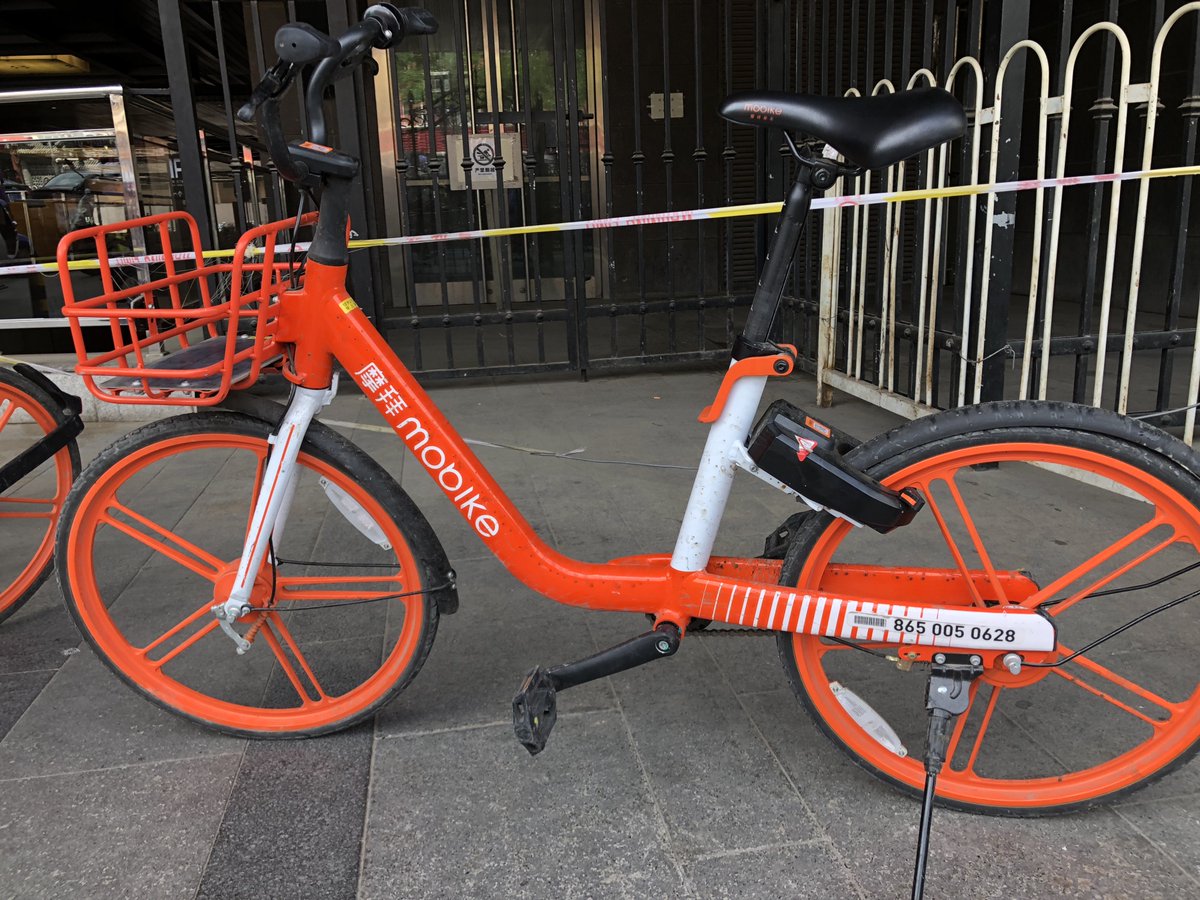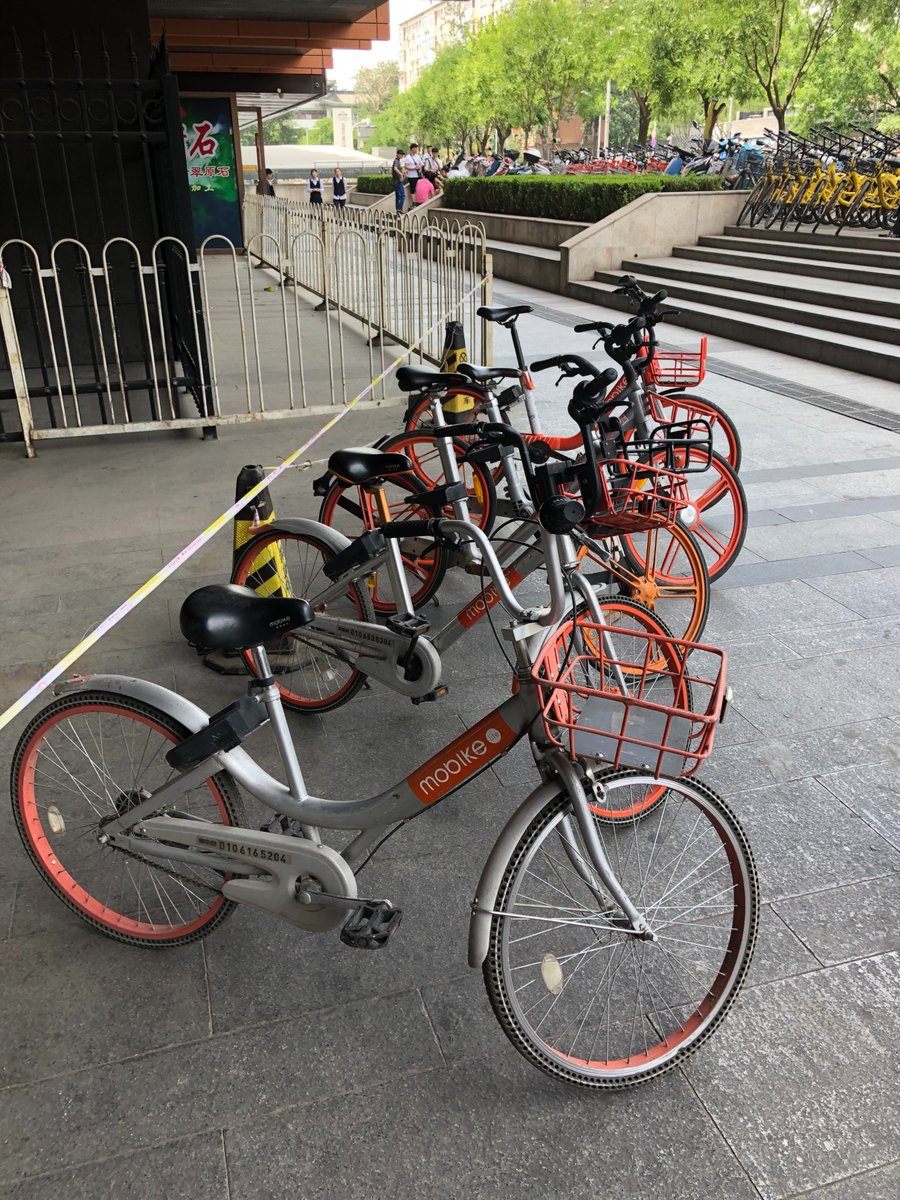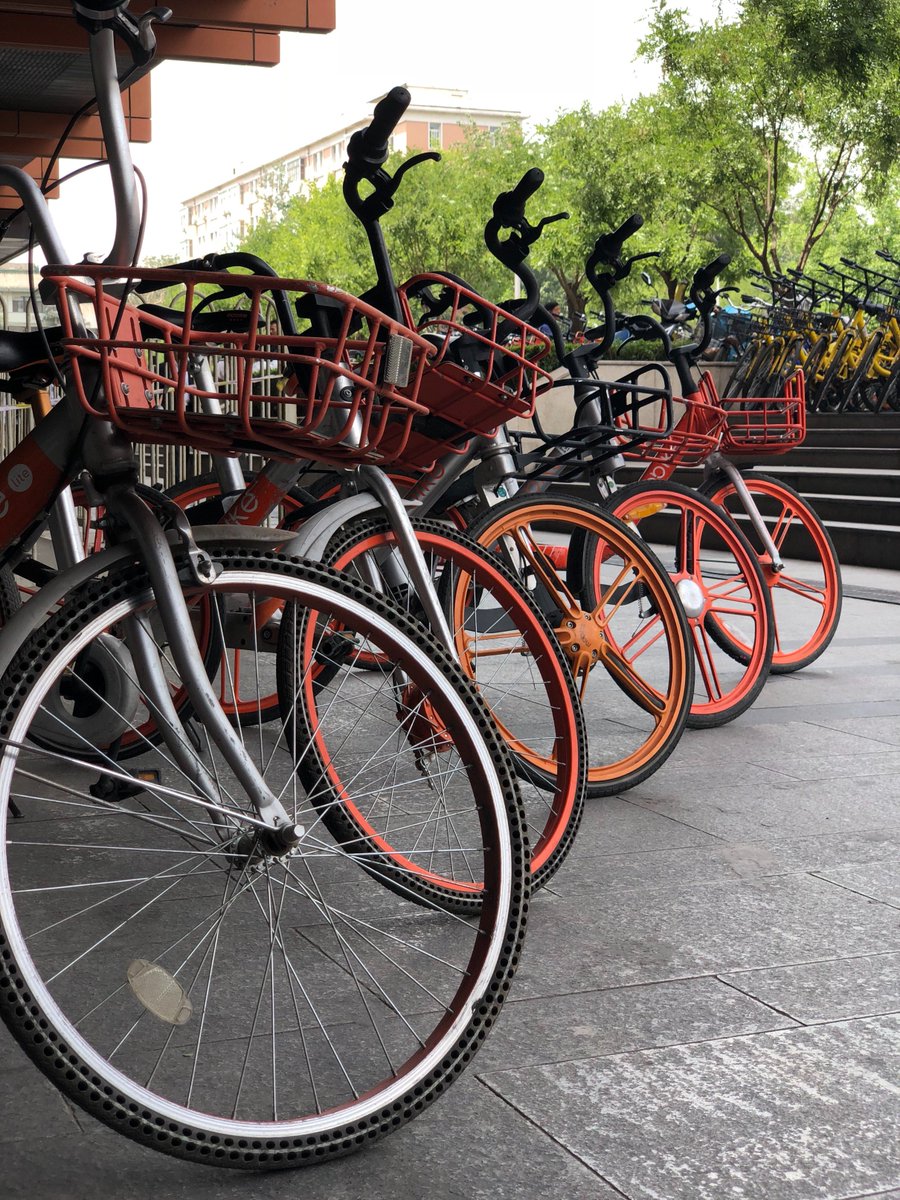 8/
The bike design has evolved from pretty bog standard off-the-shelf bikes to having custom bike sharing components within 18 months. A few notable examples:
9/
V1 of the bike had a fixed seat height. By V5, Mobike has easily adjustable seats with hydraulic activation and quick release. I'm 6'2' so loved this feature. Unfortunately, everyone else loved these bikes as well because they are the newest so they were hard to find.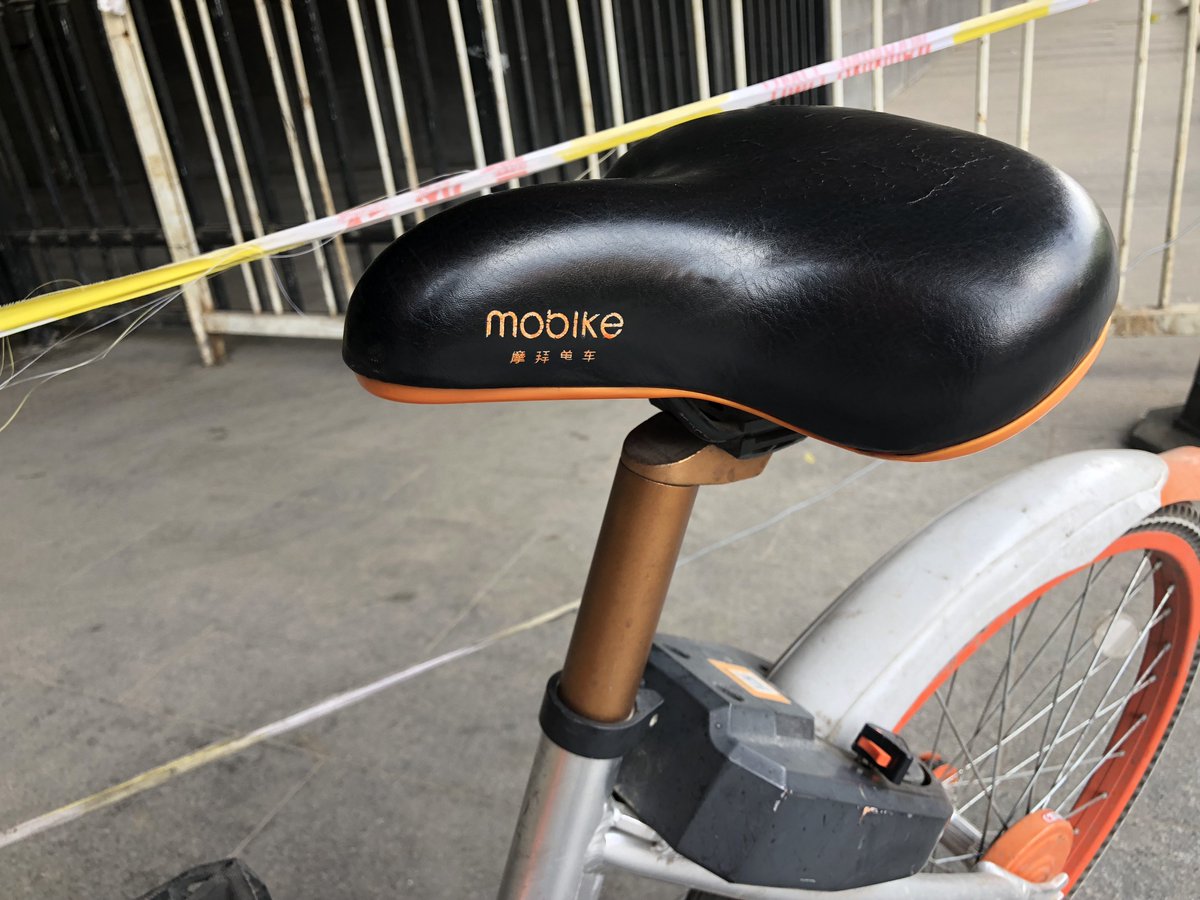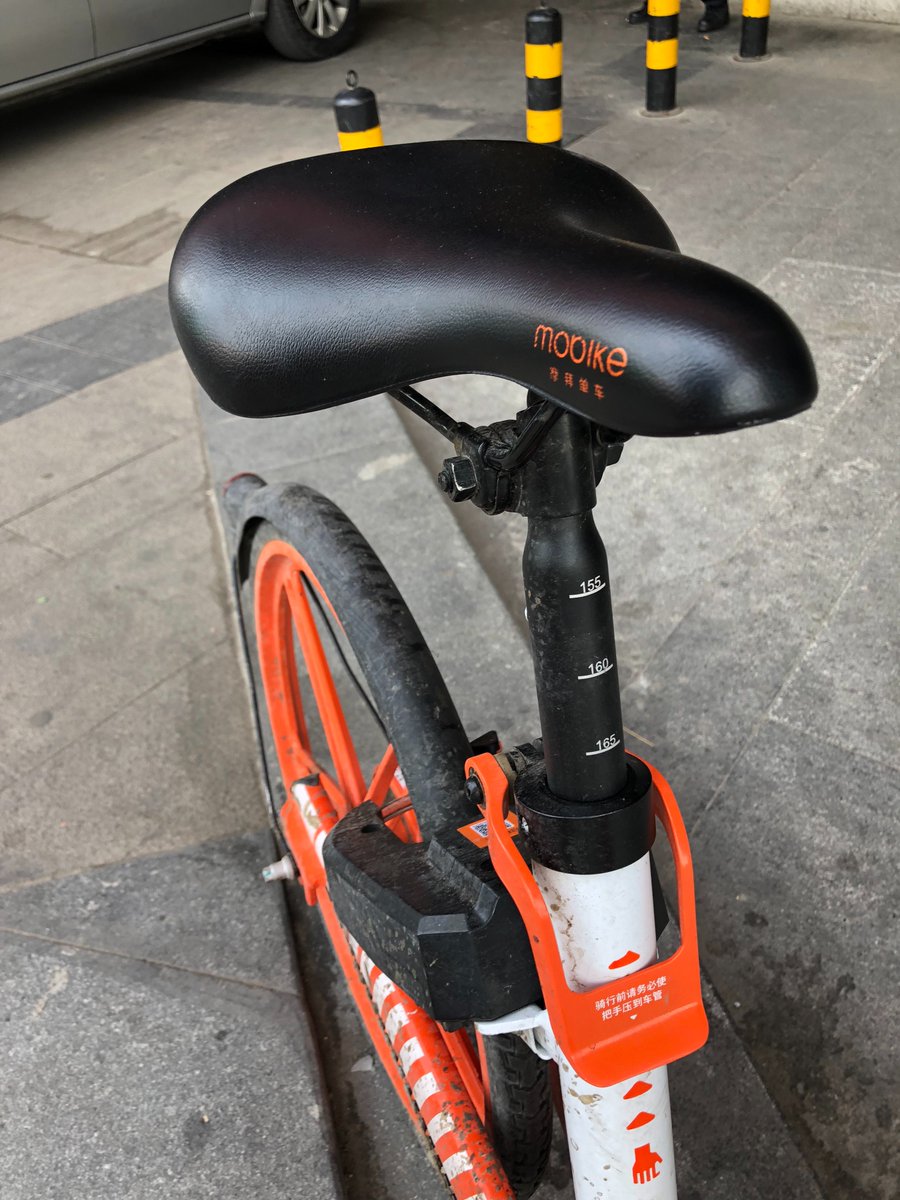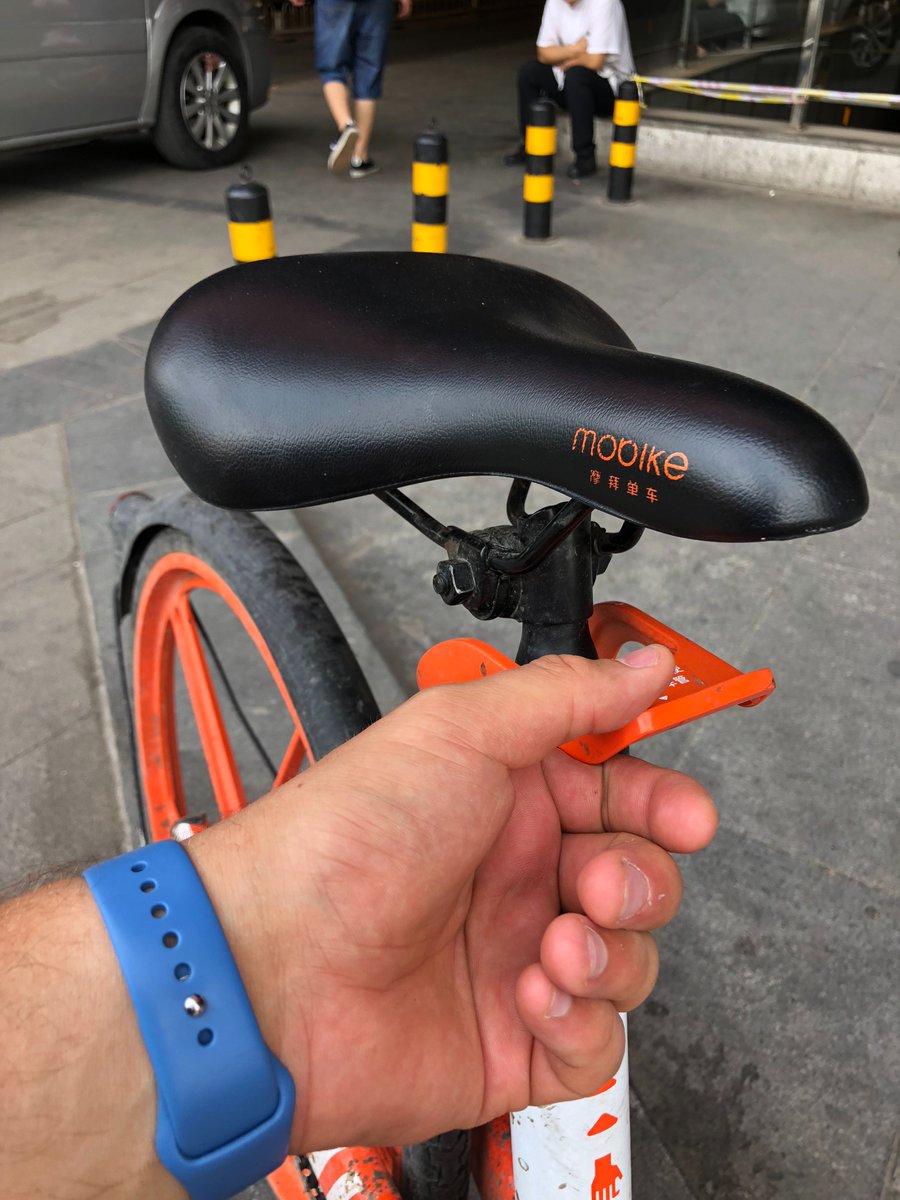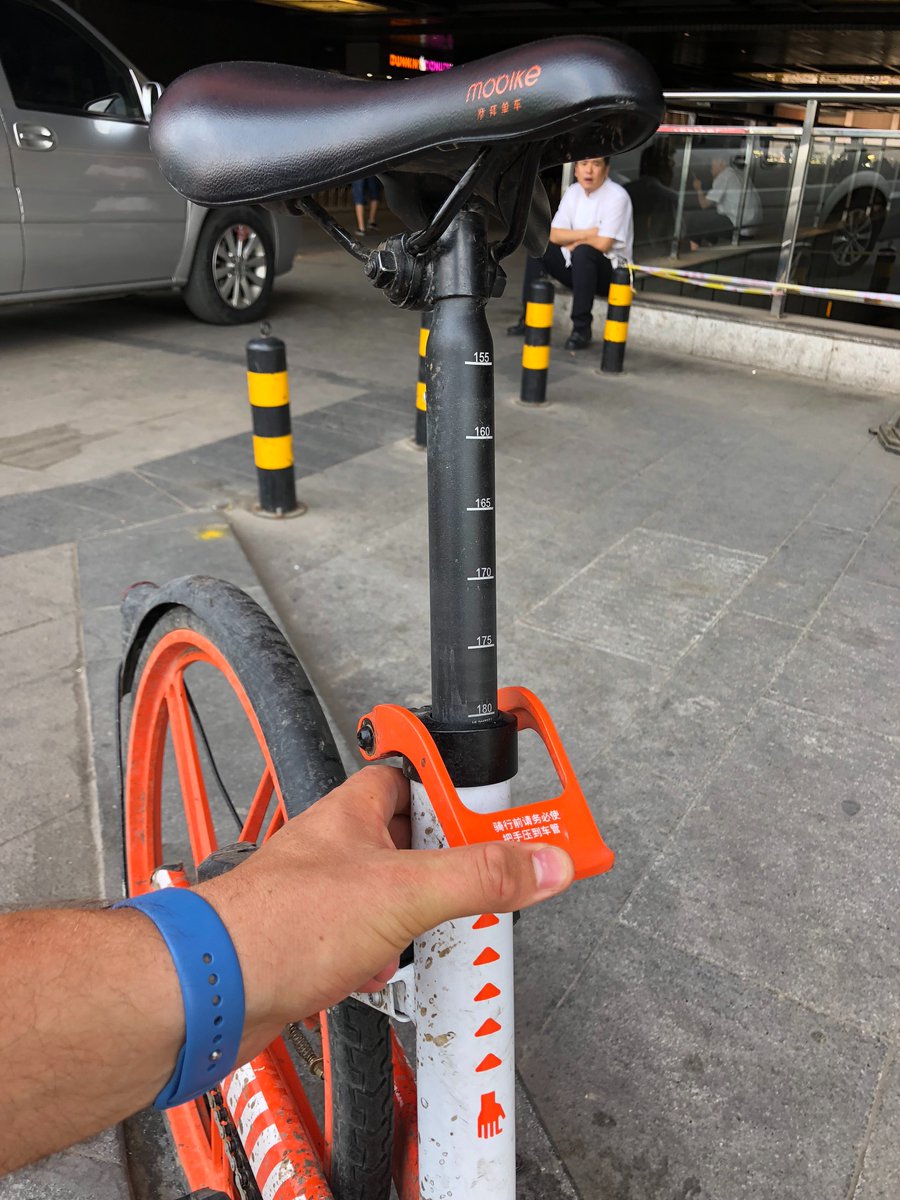 10/
Most bikes have run flat tyres of some regard. Mobike tried this drilled tyre design on v2 and v3 bikes, but went back to standard runflats in subsequent iterations. I'm pretty heavy and they sucked to ride on.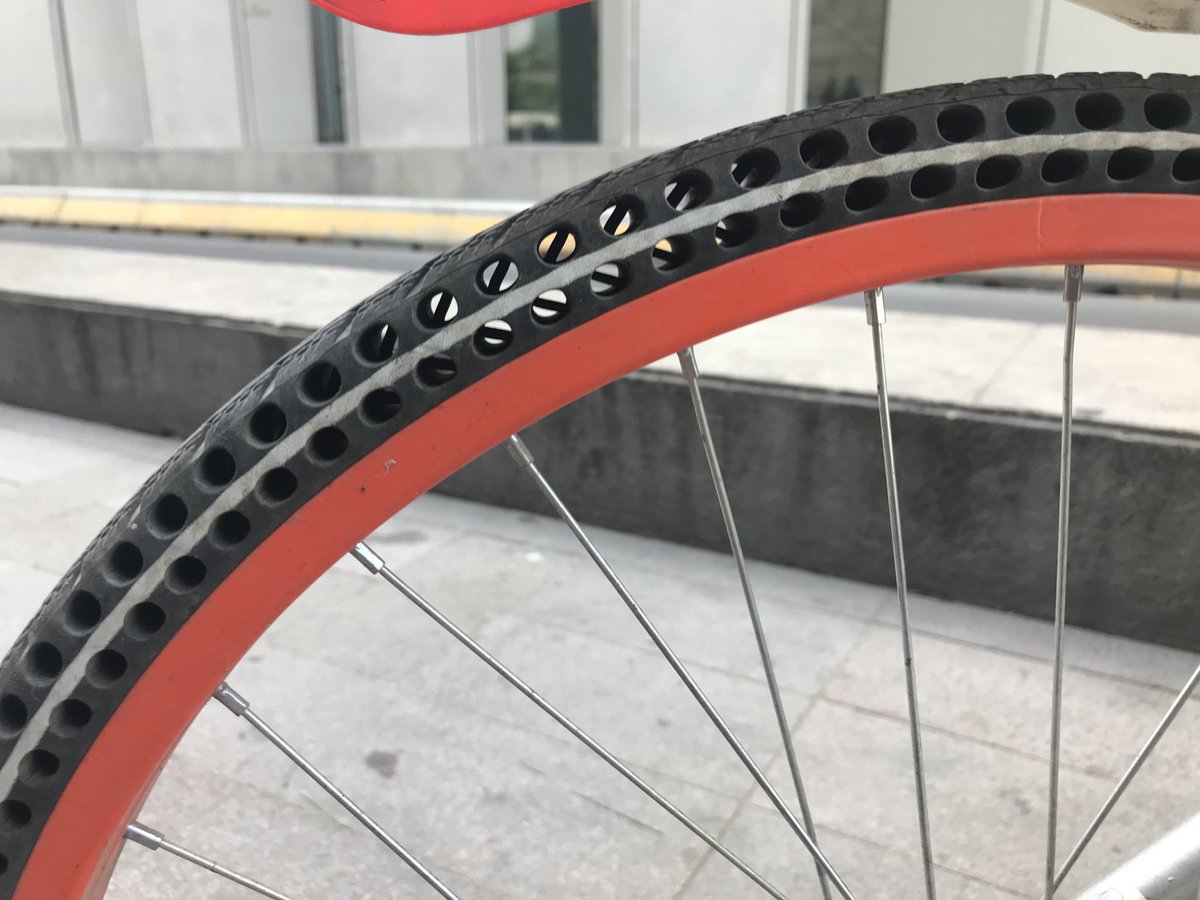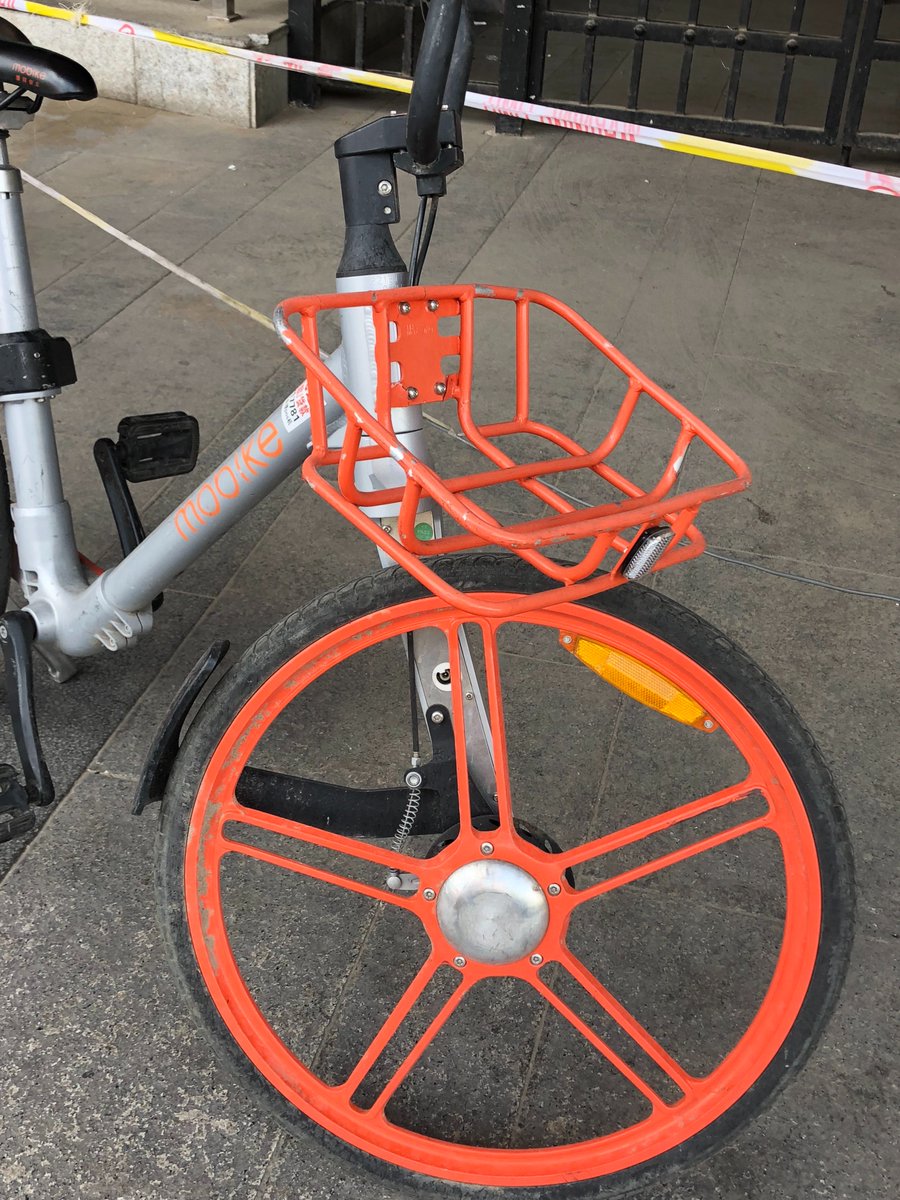 11/
Mobike has moved from hub/spoke to single cast metal wheels. This other bike went a step further and cast wheels using high density plastic. I couldn't trip it because I couldn't download the app (it required WeChat payments, which I couldn't access - that was normal)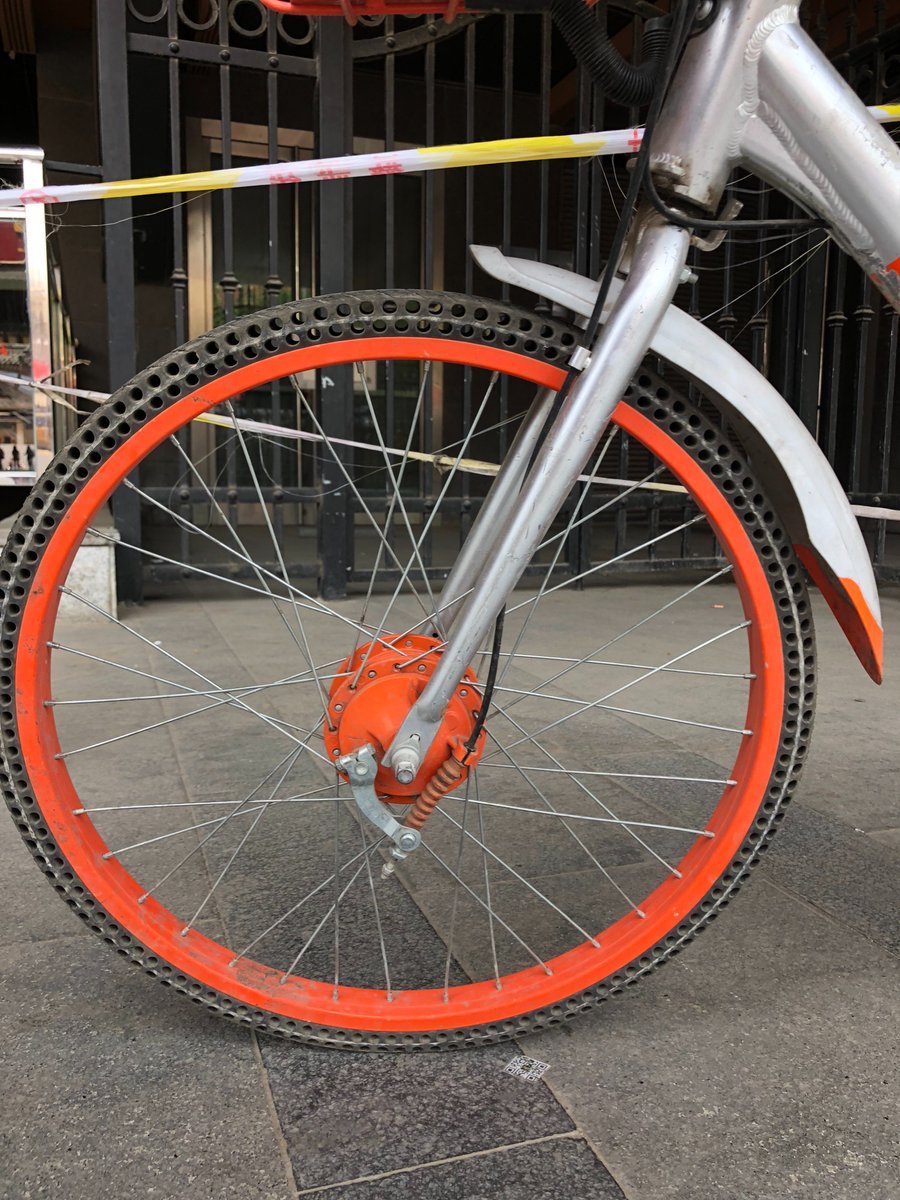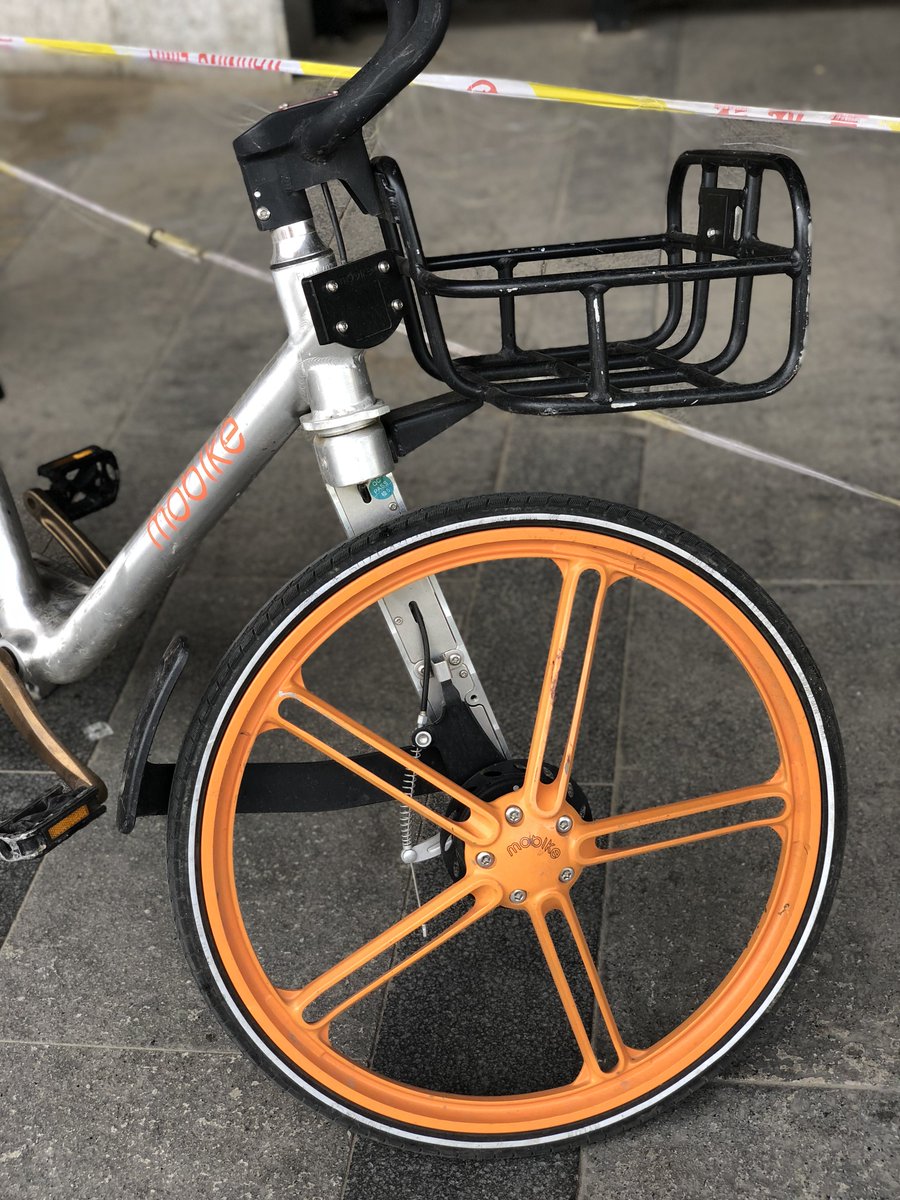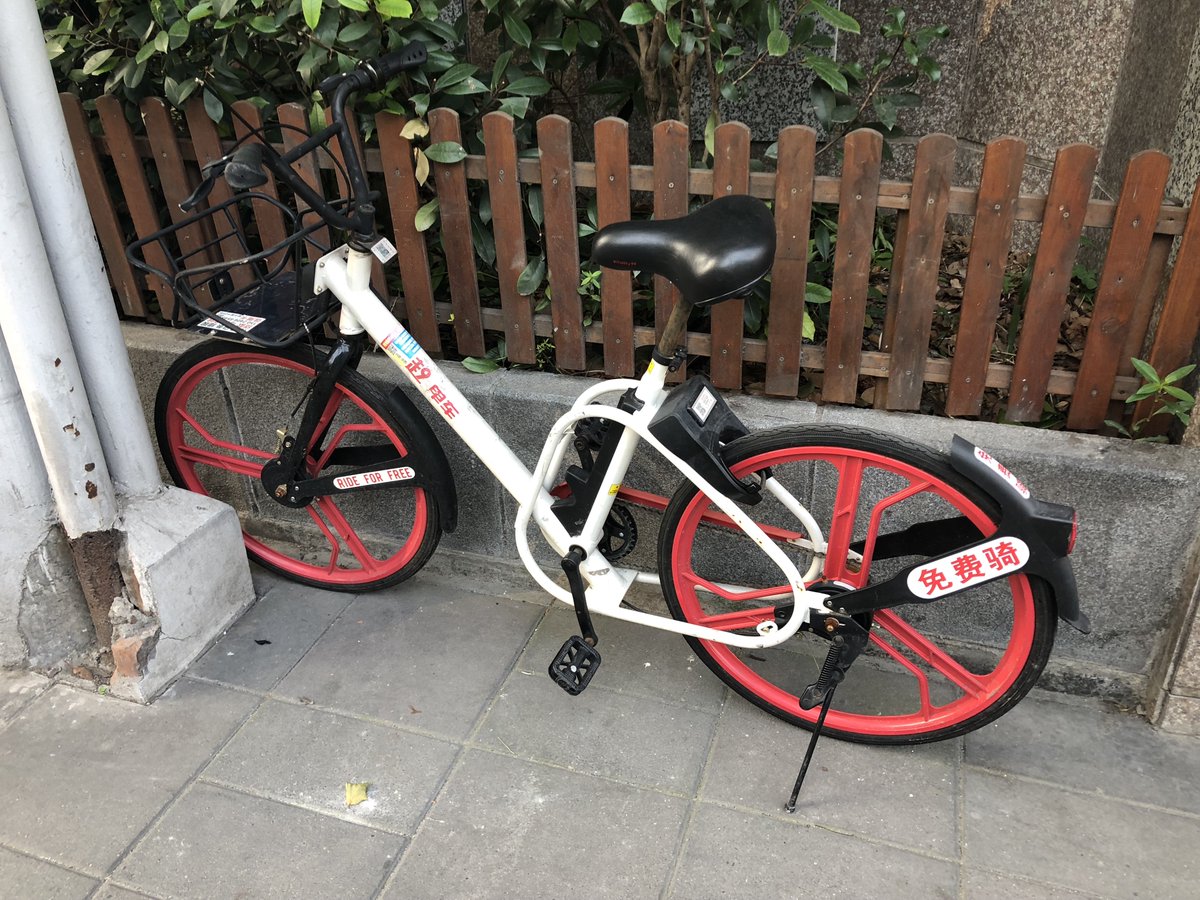 12/
Mobike went from standard forks (V1/2) to single side forks (V3/4) back to traditional forks again (V5). Like an organism evolving something, find it doesn't work and reverts. I'm told that the maintenance guys find the variability challenging so it definitely has downsides.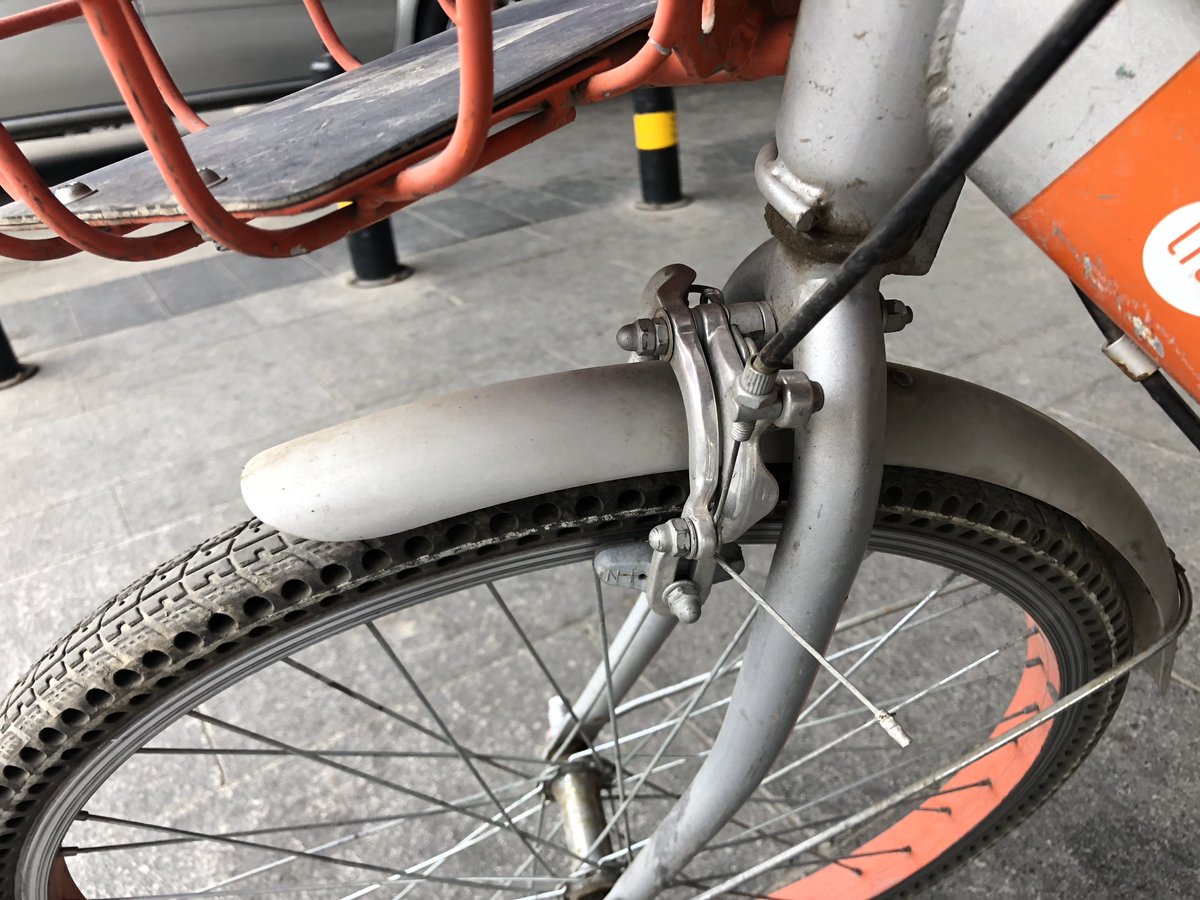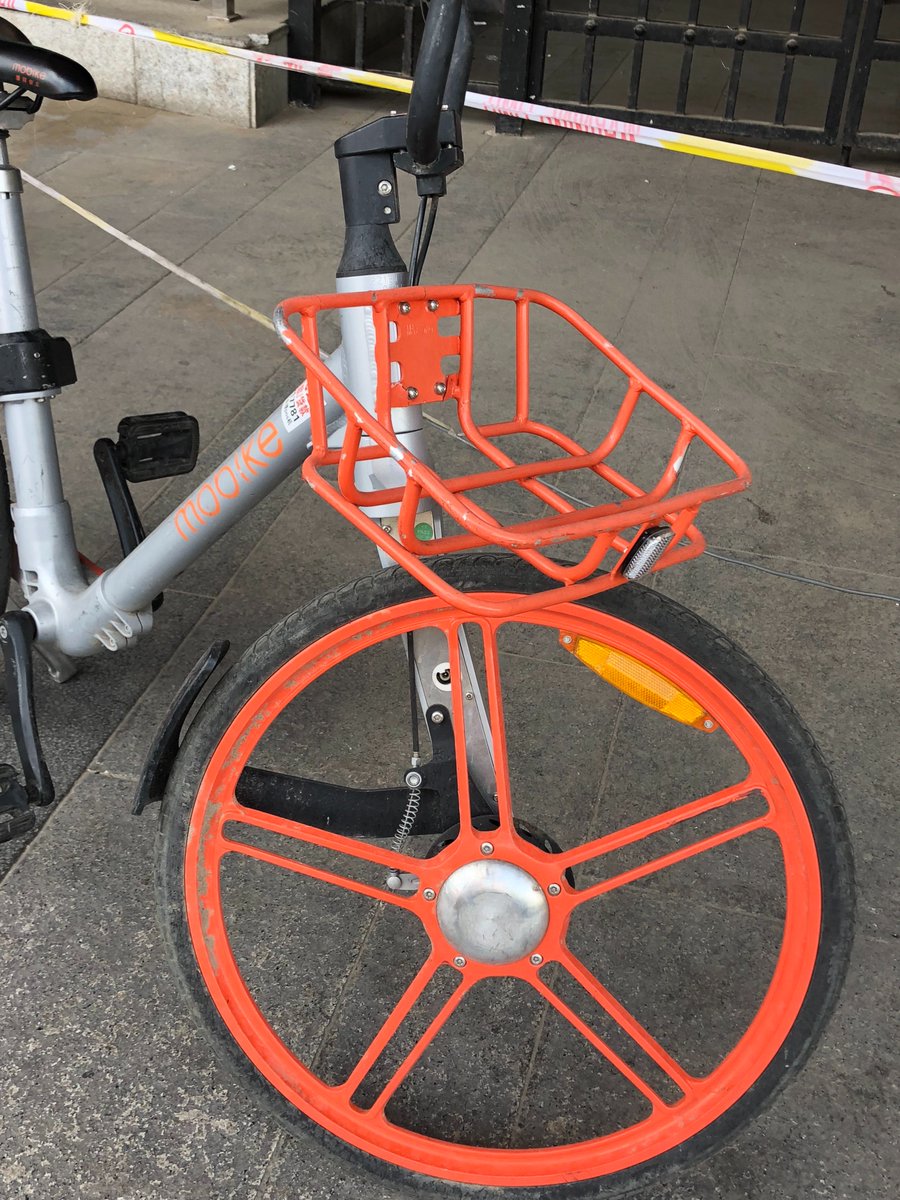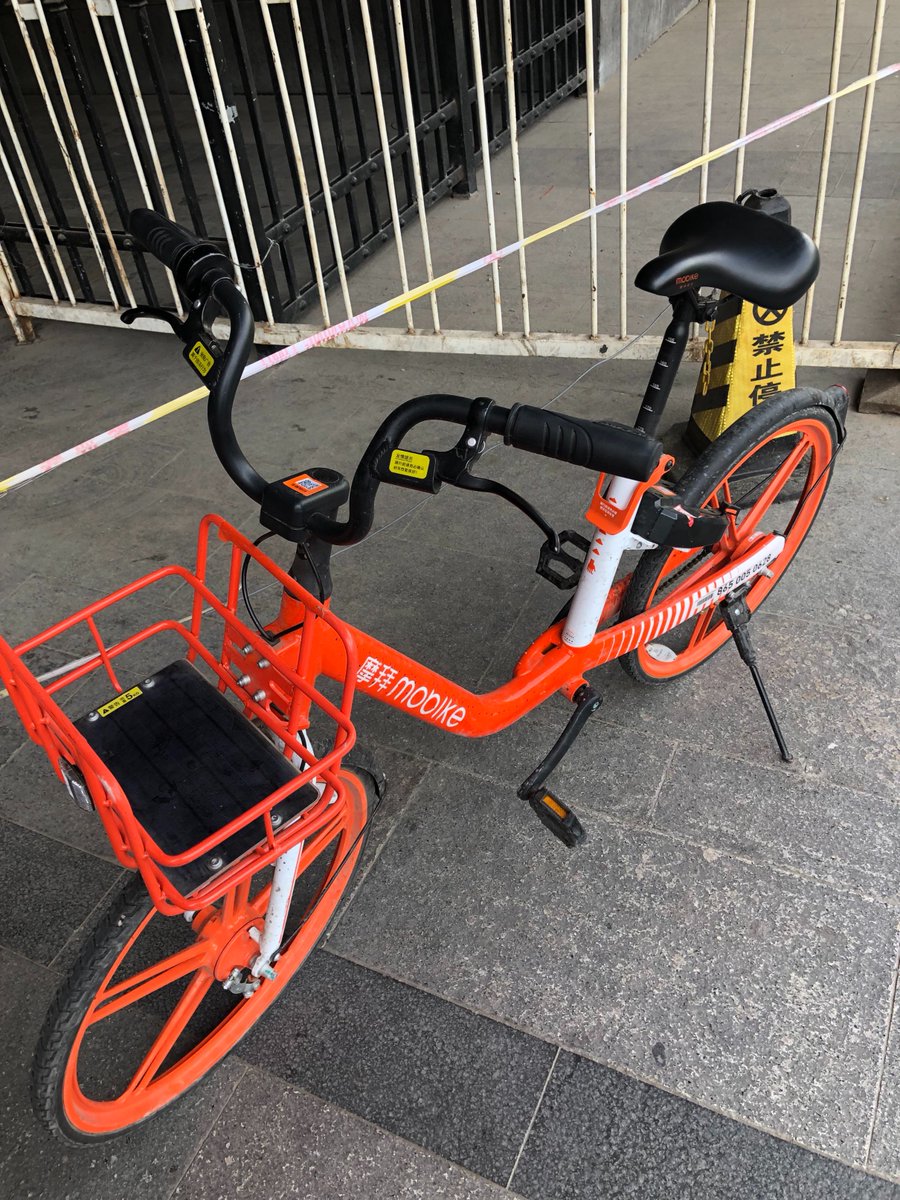 13/
Very noticeable: Mobike's designs make them less prone to breaking vs. Ofo's, which were cheaper/crappier. Ofo struggled to raise again earlier this year, while Mobike sold. Design matters.
14/
Infrastructure around the cities is highly developed, courtesy of the long history China had with cycling. Most roads have a bike/electric scooter lane. Made riding without a helmet safer (though still had to battle with parked cars!)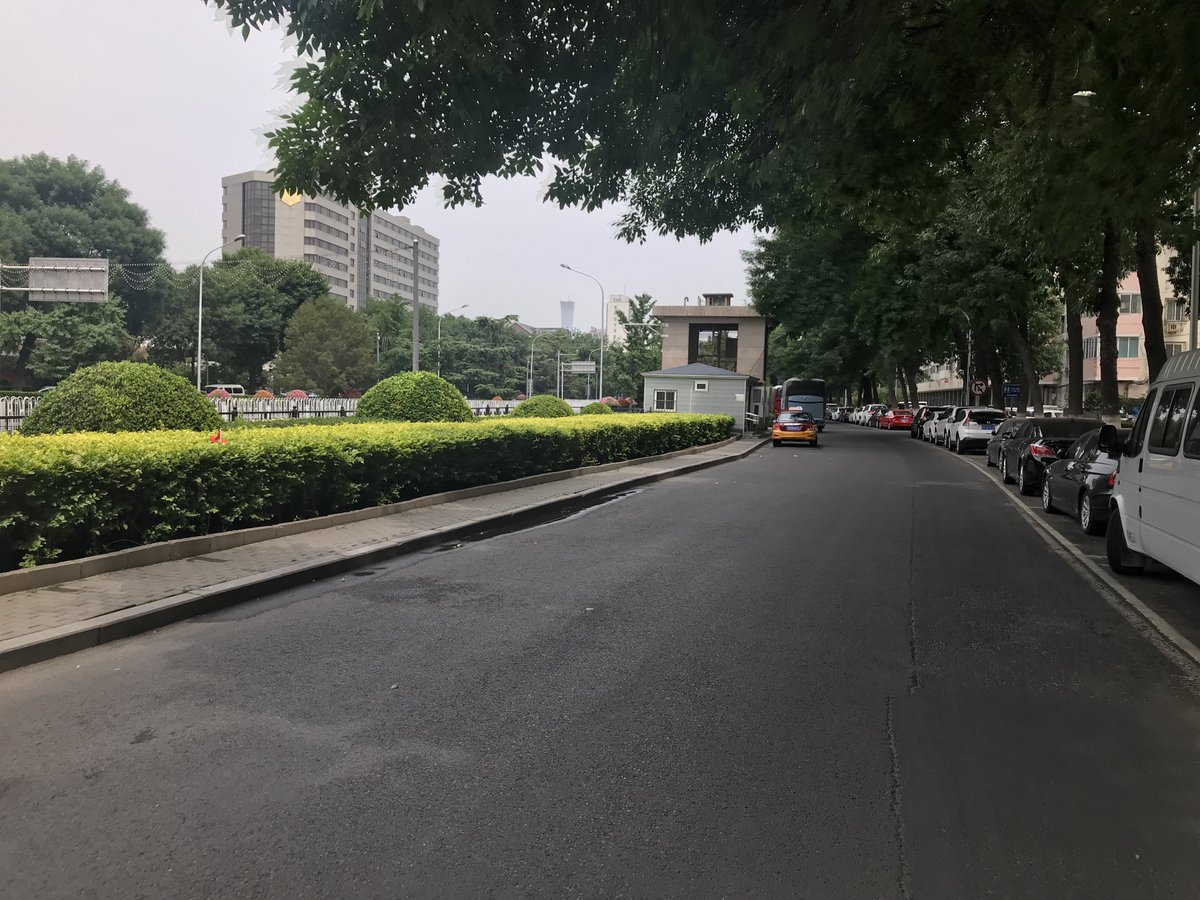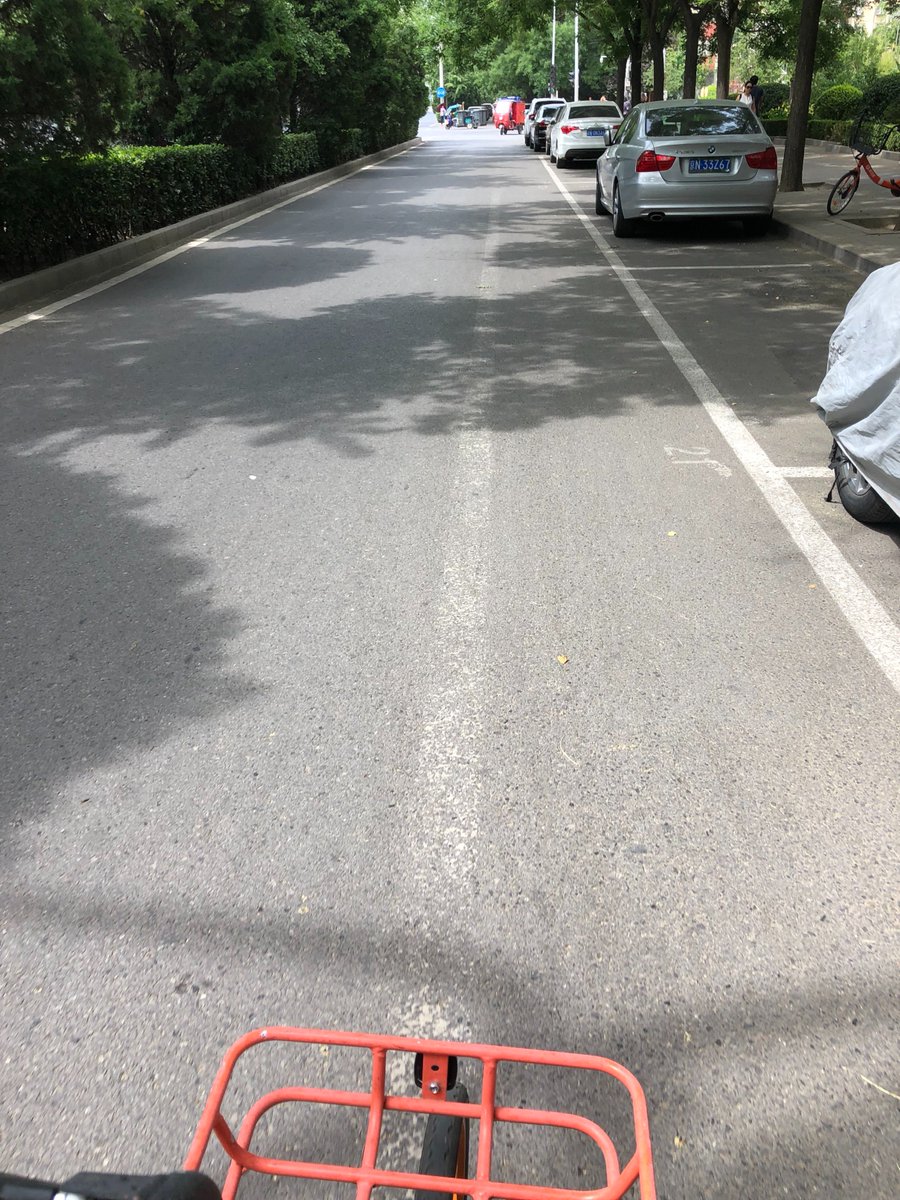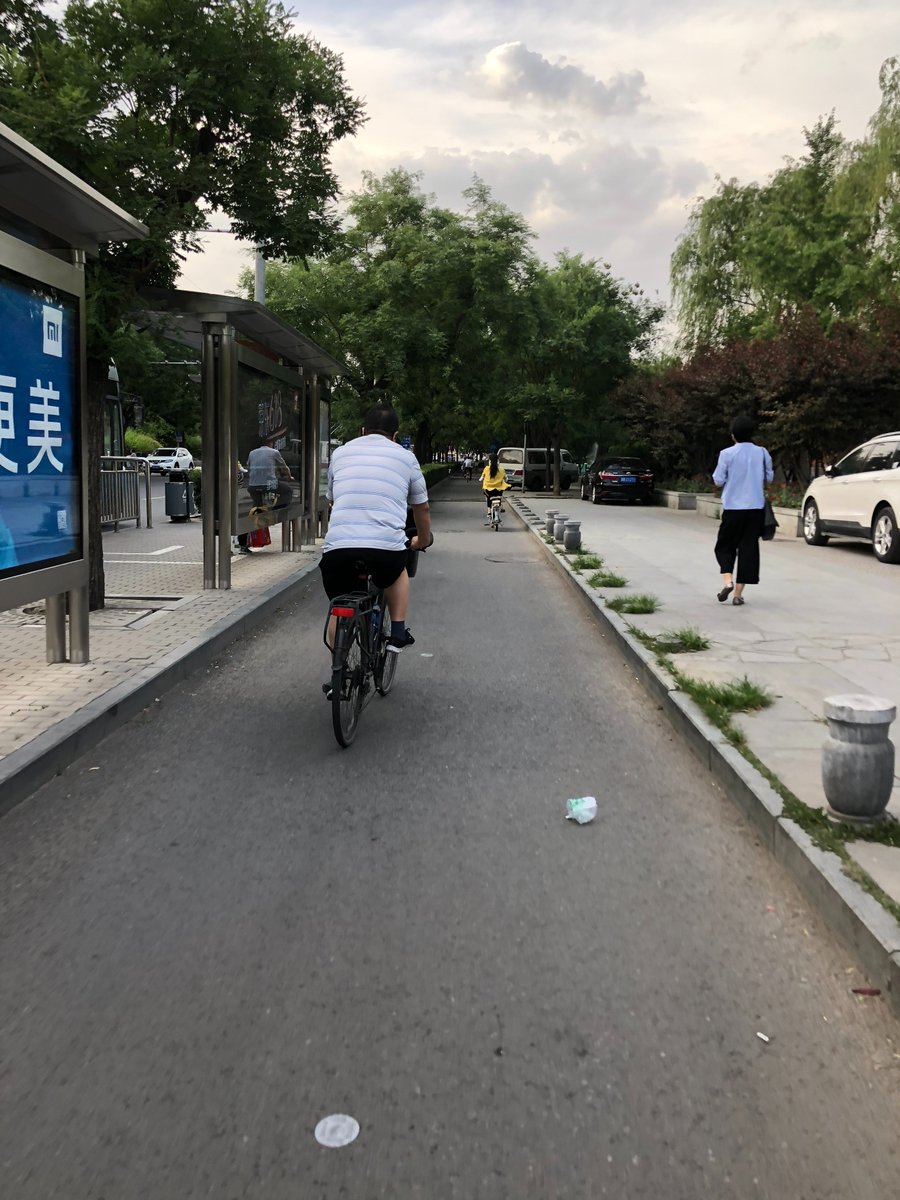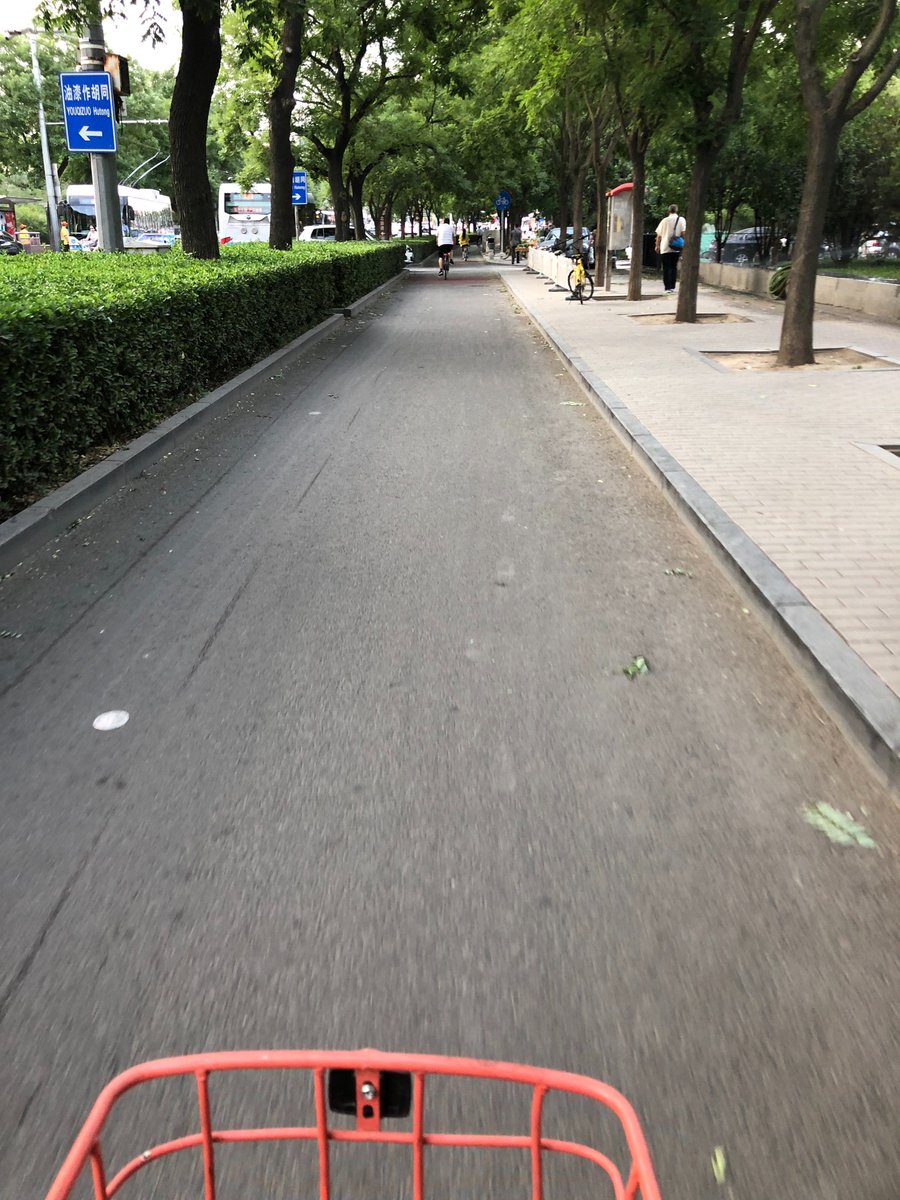 15/
It's super cheap for consumers - a subscription is around $4-5/month, or otherwise it's around 20c/ride. All of them are losing massive amounts of money. Ofo is backed by Didi and Alibaba. Mobike just got bought by Meituan Dianping for US$2.7B.
16/
They're using bikeshares as defensive moats for their wallets and other commerce platforms. Most riders do around 3-5 trips/day. I did 6 trips/day because I was travelling. Riders are fickle to price, but in Beijing, it anecdotally appeared Mobike/Ofo were most popular.
17/
There are very few electric-powered options - 2 providers in Beijing/one in Shanghai and not ubiquitous. Rumors Mobike/Ofo are exploring the space, but the consumer willingness to pay $1-2 a ride is unproven, especially when bikes are so cheap. Annoying, because it was hot!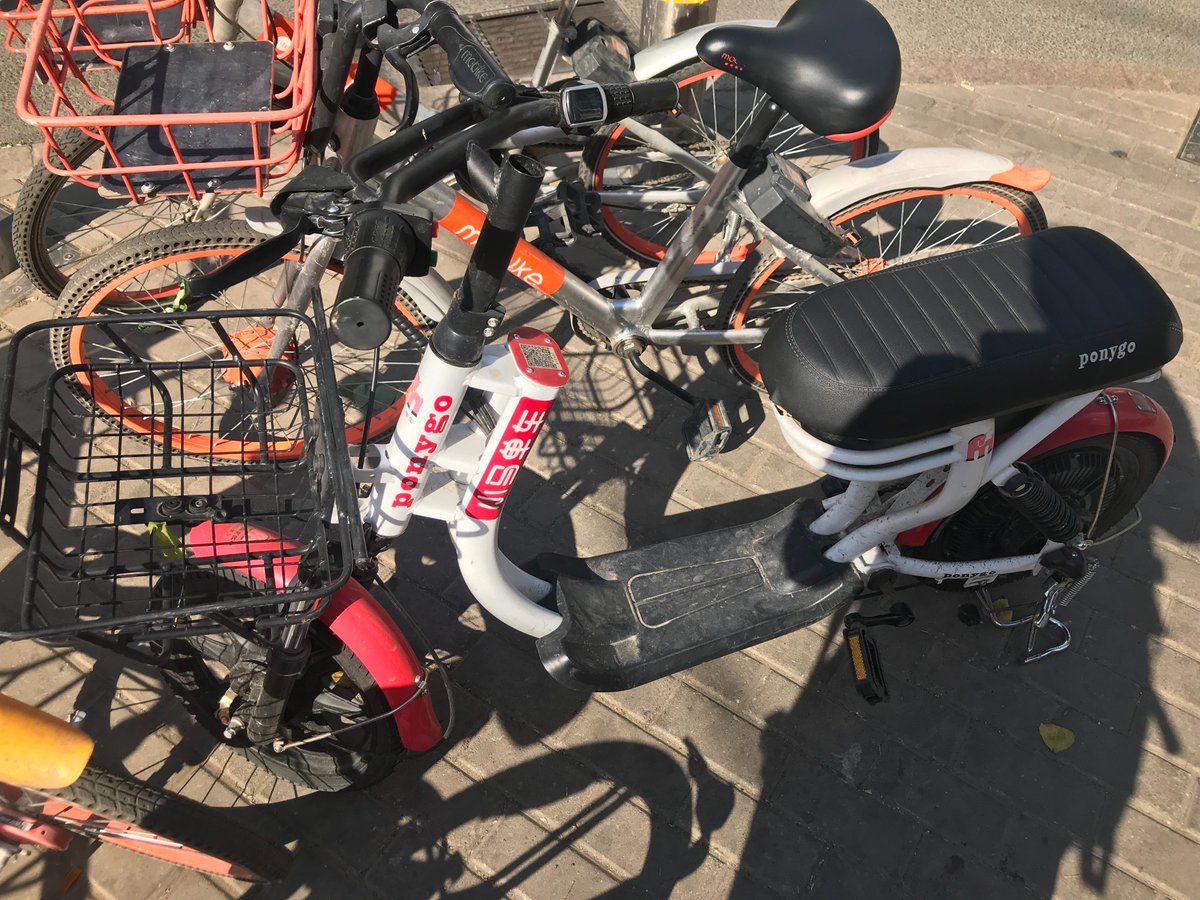 18/
I saw barely anyone (except, interestingly, older demographics) using the traditional docked systems that exist. GPS, smartphones and frictionless payments make the difference in driving adoption. They're also way more convenient and have SWAMPED the docked supply.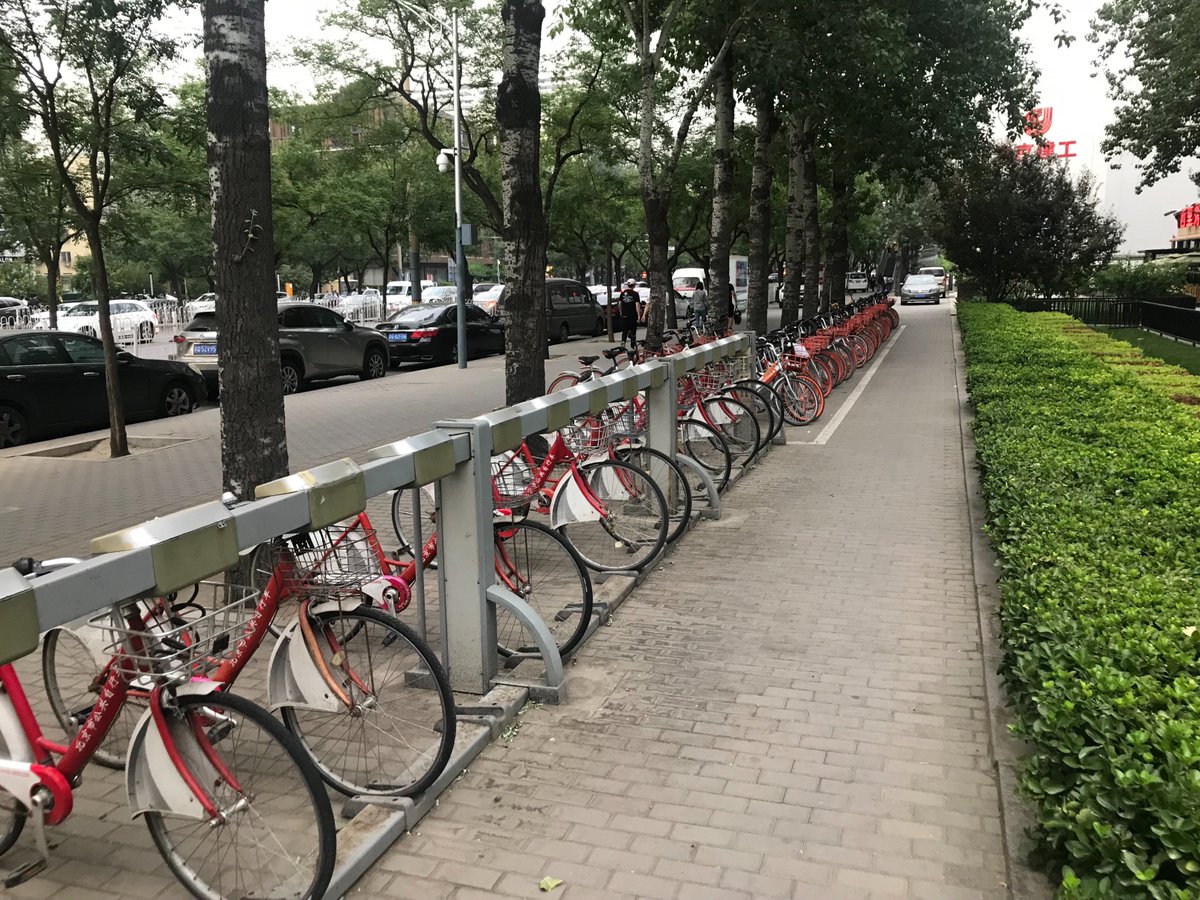 19/
Interesting to note that I only saw one Bird-like scooter the entire time I was there. Everyone else had electric moped style scooters (I'll do a separate thread on Chinese lightweight EV's).
20/
Anyhow, let me know if you have any questions. I found it fascinating to see firsthand and I'm sure that others have more insights to it that I didn't get. Would love to hear them.