Thirty years ago today,
#GlobalWarming
first became headline news as NASA's James Hansen testified, DC baked, Yellowstone burned. Here's the opener of my
@DiscoverMag
cover story, pegged to the Senate hearing. CO2 seemed destined to follow CFCs.. 1/
j.mp/warming88revkin

The impacts projected then were those emerging now, including chronic flooding of Miami and other low coastal cities.. 2/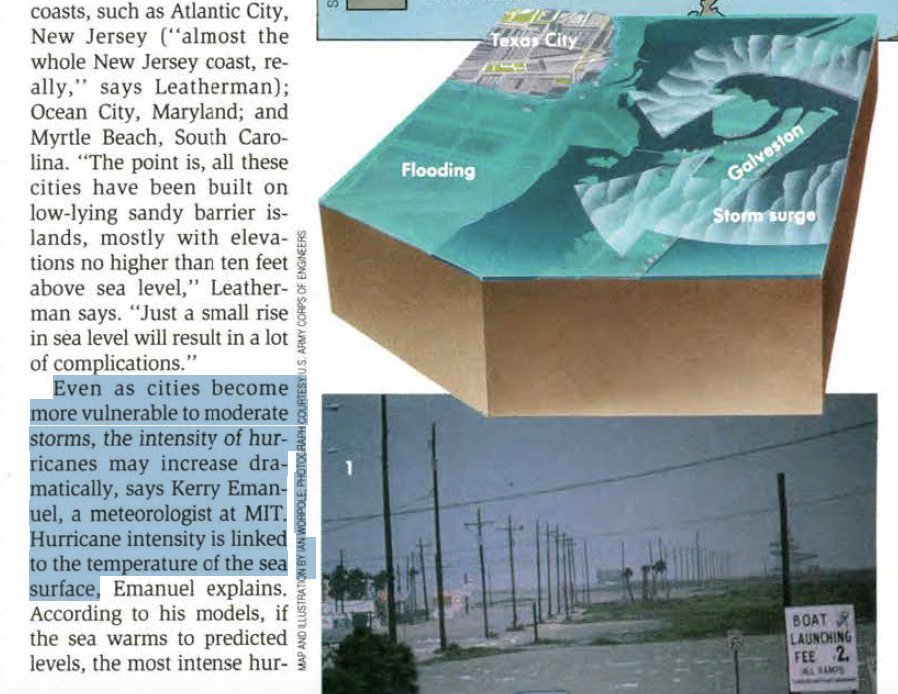 Models and measurements by
@PeterGleick
& others pointed to vulnerability to California's snowpack water supplies.. 3/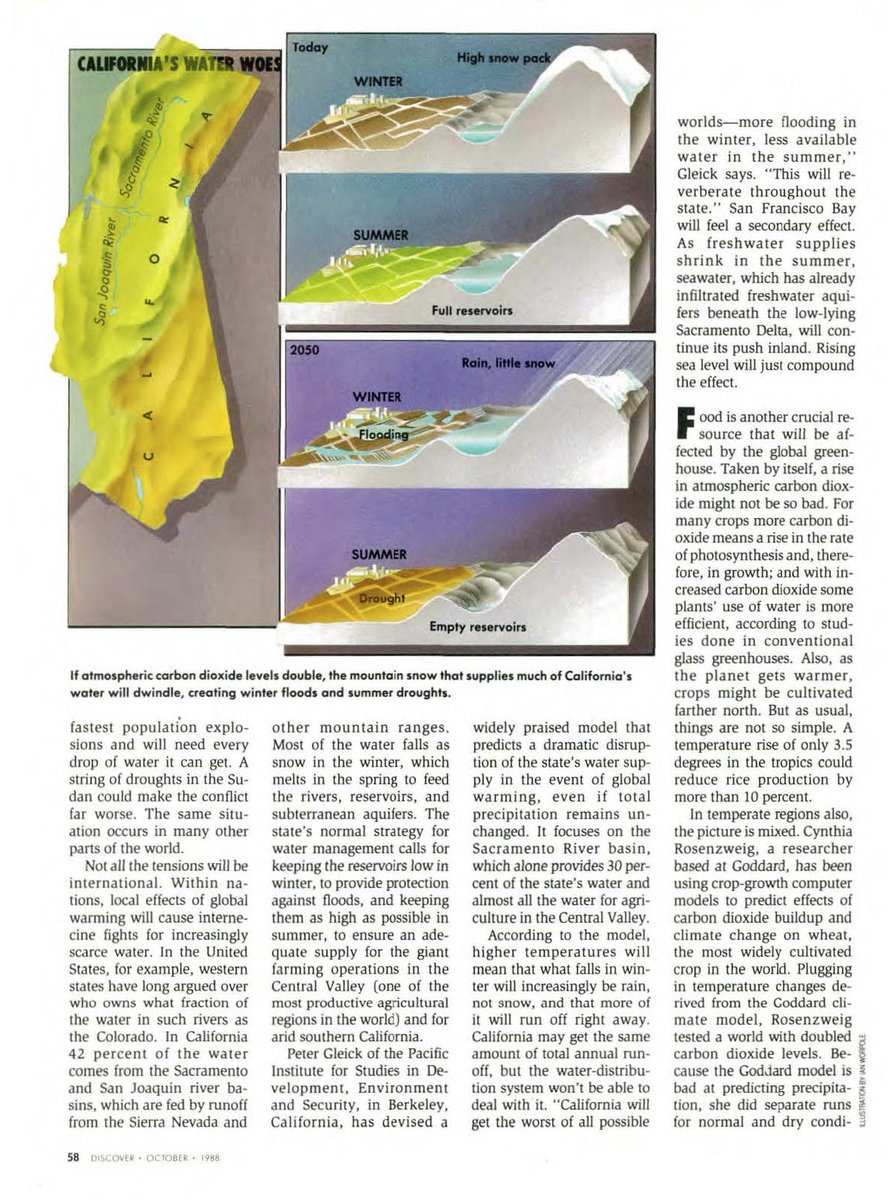 Kerry Emanuel projected that hurricanes would become far more intense. The forecasts now are more nuanced, with heavier rain, longer duration and more intensification of storms that arise, but fewer hurricanes in all. 4/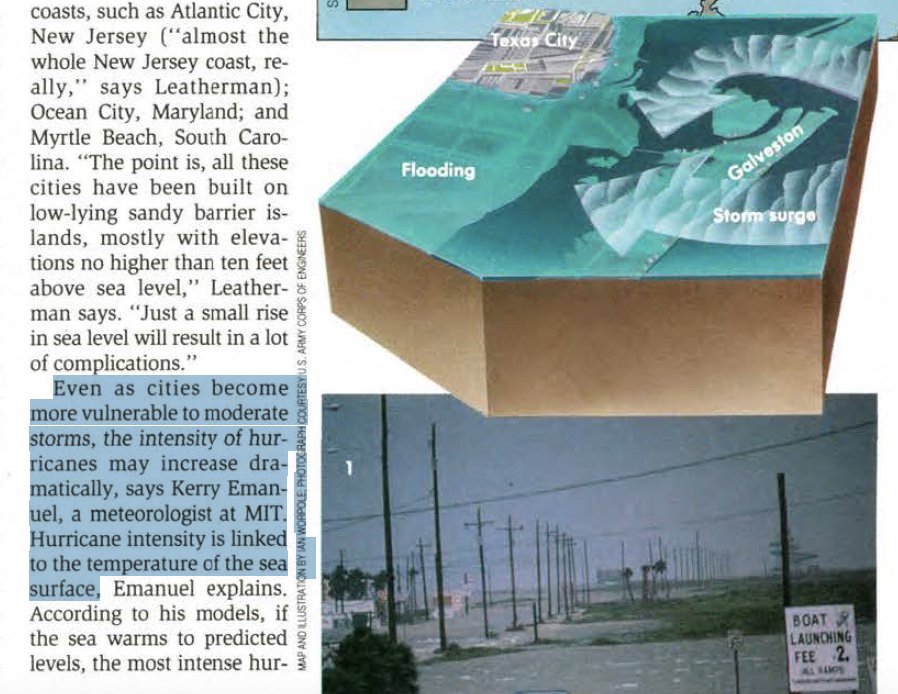 Days after Hansen's testimony, I was at the Toronto International Conference on the Changing Atmosphere, where experts proposed an emissions-cutting path that would shape the Rio climate treaty in 1992. There was an almost festive air, given Montreal Protocol success in '87.. 5/


But even there, I heard strong hints that CO2 would be far harder than CFCs to curb - like this one from former Dutch environment minister Pieter Winsemius.. 6/

And my reporting resulted in this line noting the primacy of energy needs in developing countries. Everything I wrote about China then is even more true of India now... 7/

The piece had a kicker from Michael McElroy of Harvard that will feel awfully familiar. How many times have you heard a climate campaigner or green politician say "if we choose to take on this challenge..."? 8/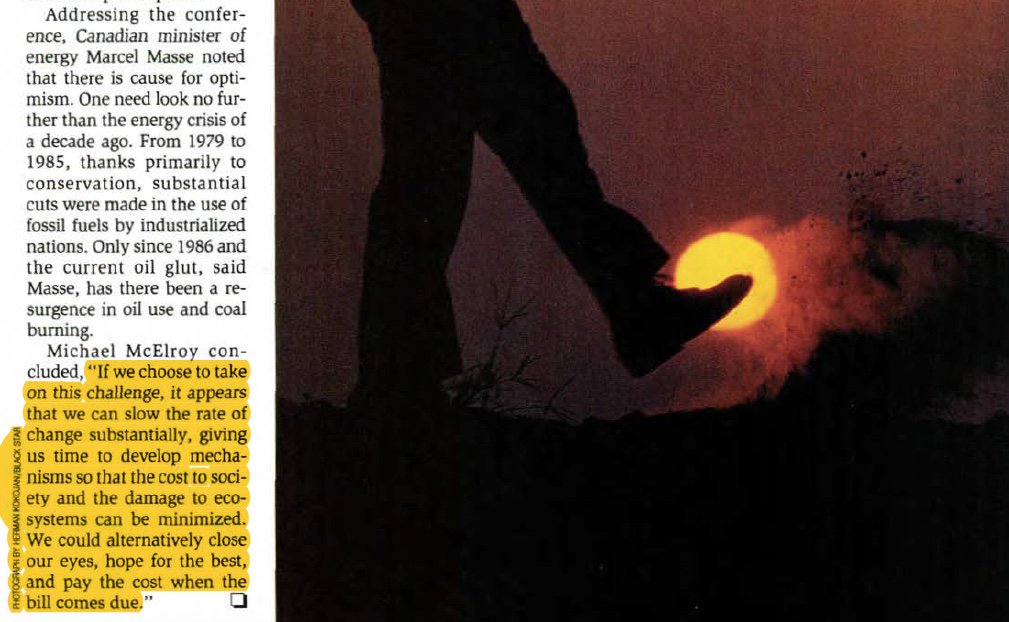 So, as a journalist, I started off presuming this was a pollution problem, fixable as we did with others - with laws, treaties, etc... Then I covered it as a political problem.. 9/

But as the decades wound forward, this CO2 surge & wider
#GreatAcceleration
seemed something more profound - an emergent property of intelligence & technology leading to accelerating potency, outpacing full awareness.. 10/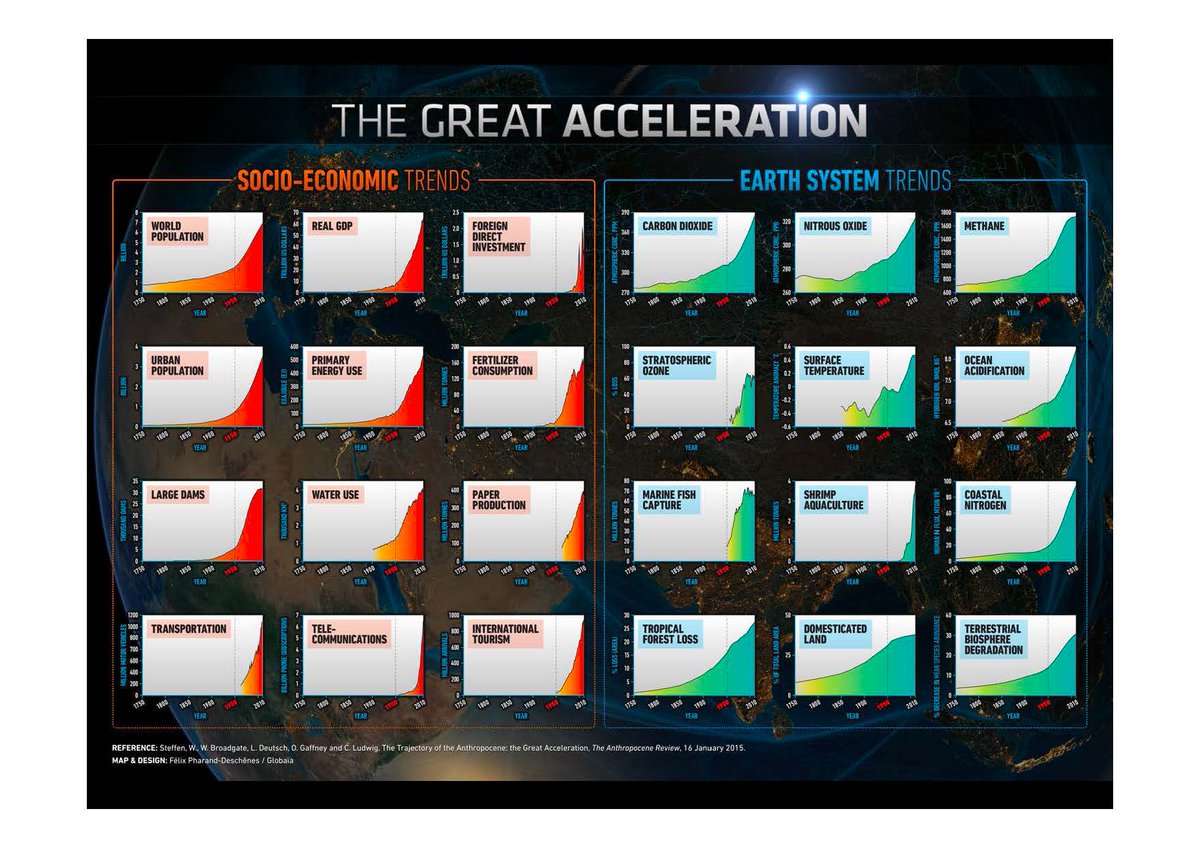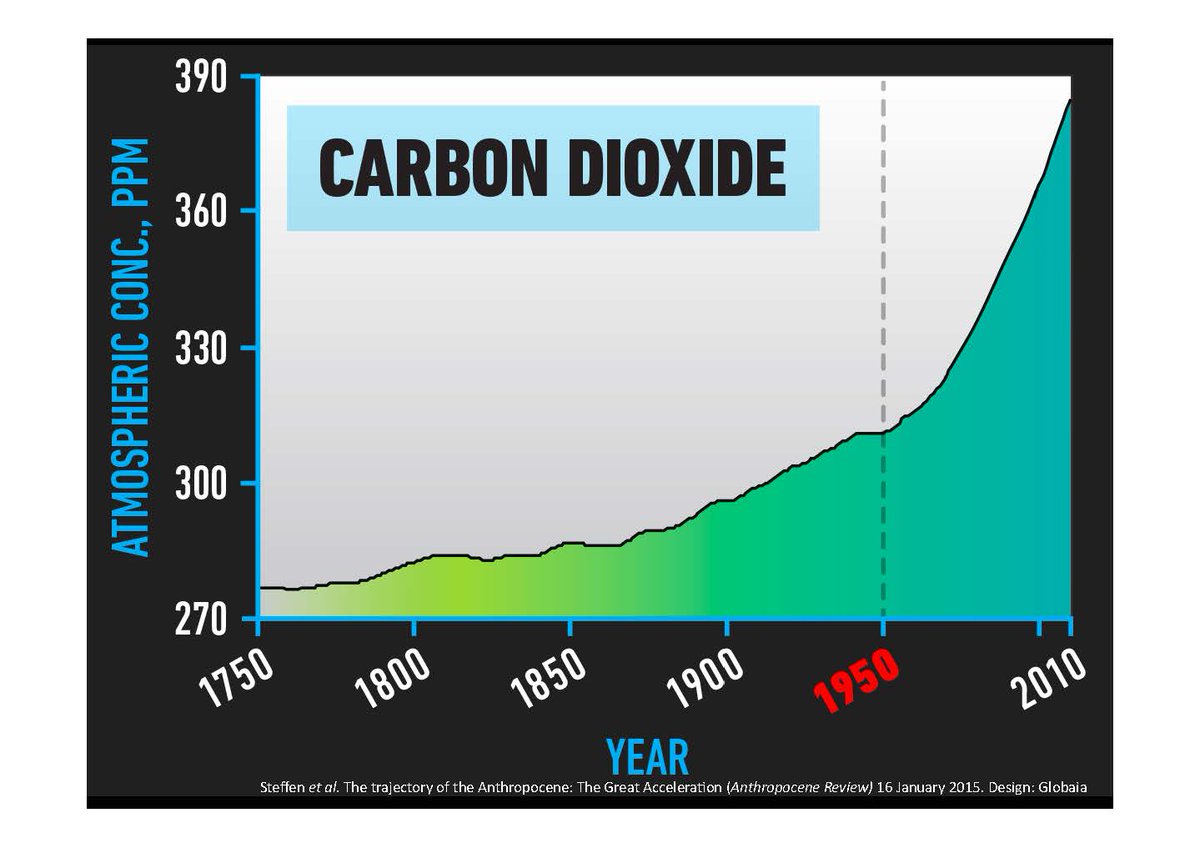 Which is why I've been paying more attention to
@the_eco_thought
's notion of a
#hyperobject
.... and astrophysicist
@AdamFrank4
's work assessing if this may be a normal result of the emergence of intelligent life...
theatlantic.com/science/archiv…
11/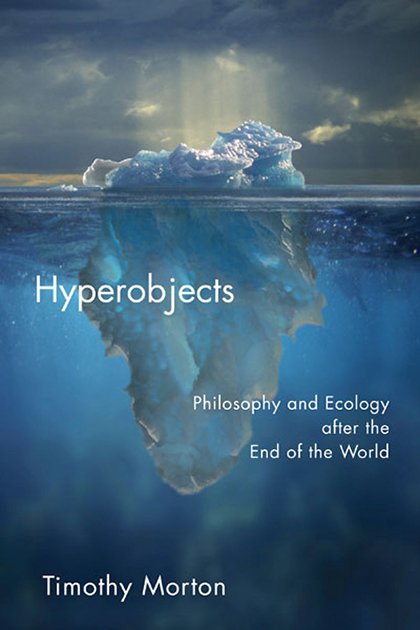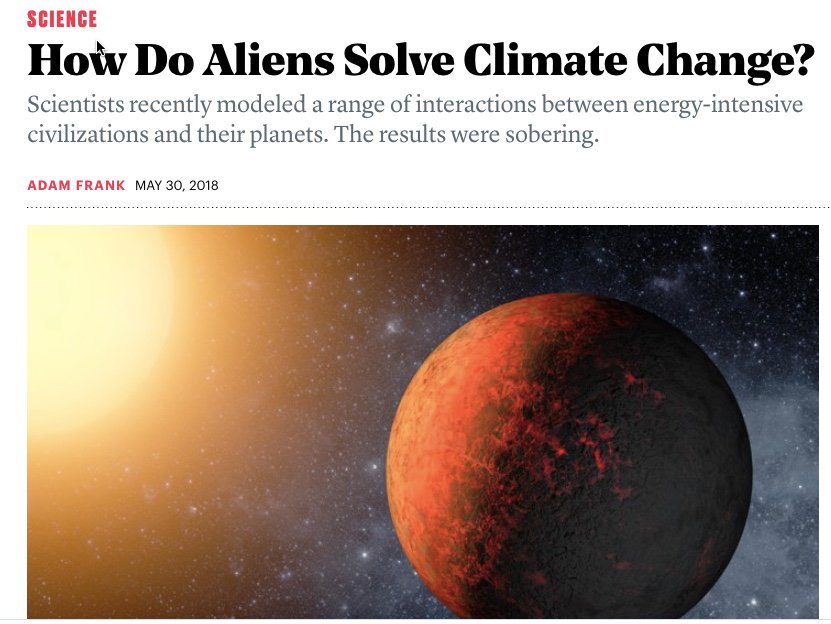 My new
@NatGeo
Magazine essay gets at the resulting thought.
nationalgeographic.com/magazine/2018/…
And there's lots more in my 2016
@ISSUESinST
essay reflecting on lessons learned:
j.mp/revkin30yearsc…
/fin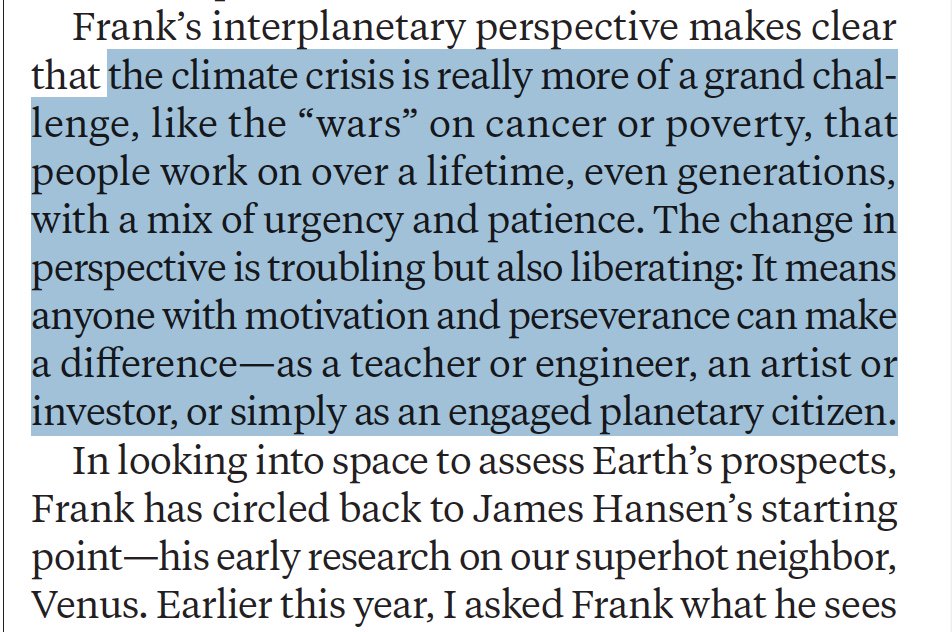 Mixing urgency and patience seems, well, weird. But if you doubt the need for patience, it's worth looking at the ad that was on the back cover of the science magazine issue that carried my warming warning. More: