THREAD FOR EVERYONE OVER 40 YEARS OLD:

Do you remember "Harry & Louise"?

Here's a reminder. Watch both commercials, but especially the second one. There's a LOT going on here:


2/
First of all, notice how in 1993, "community rating" (i.e., not being allowed to charge people more based on their health status) was considered a HORRIBLE thing.
3/
Cut to 2018: 8 yrs after the Affordable Care Act was signed into law, 89% of the public thinks it's important NOT to charge people more for their health insurance based on their health status. EIGHTY-NINE PERCENT. This is the real legacy of the
#ACA
.
kff.org/health-costs/p…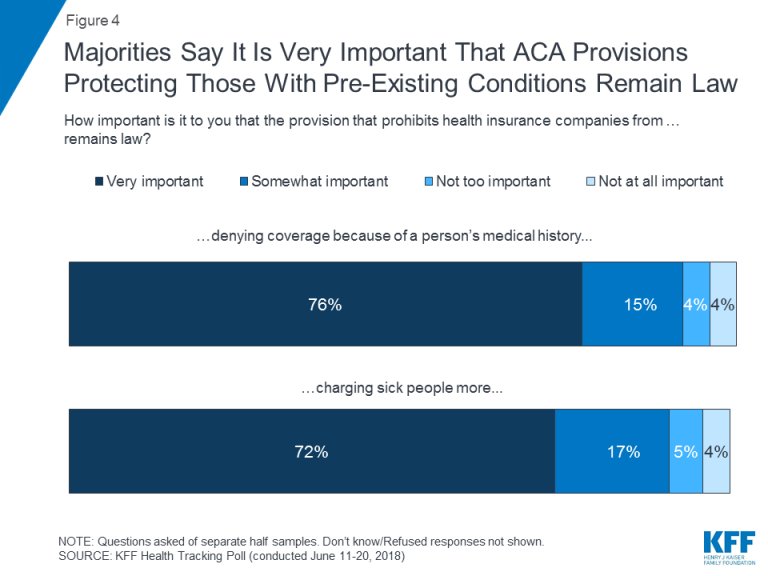 4/
Second: Notice how "Louise" berates community rating because everyone pays the same amount "even if they smoke or whatever". Sure, it's easy to sneer at people who choose to smoke, but 'WHATEVER' refers to millions of people with pre-existing conditions which are genetic, too.
5/
"…or whatever" also refers to millions of people who live in areas with high concentrations of toxins in the air, water and ground which cause health problems they can't do much about no matter how "responsible" they are with their lives.
6/
Related to this: Noice how Harry, Louise and their buddy "Pat" are all white, middle-aged suburbanites. They're healthy, too—Harry and Pat are playing basketball while Louise is an avid bicycle rider. No chemotherapy treatments, leg braces or asthma attacks for these yuppies!
7/
But here's the REAL kicker for me as a data nerd: "Pat" complains that his insurance "went from $1,200 to $3,200 a year". The ad ran in 1993. Adjusted for inflation, those figures would be $2,100 and $5,600 respectively, or from $175/mo to $467/mo.
8/
Guess what? $467/month just happens to be almost EXACTLY what the average
#ACA
enrollee was paying for a Silver plan in 2017.
acasignups.net/18/04/11/updat…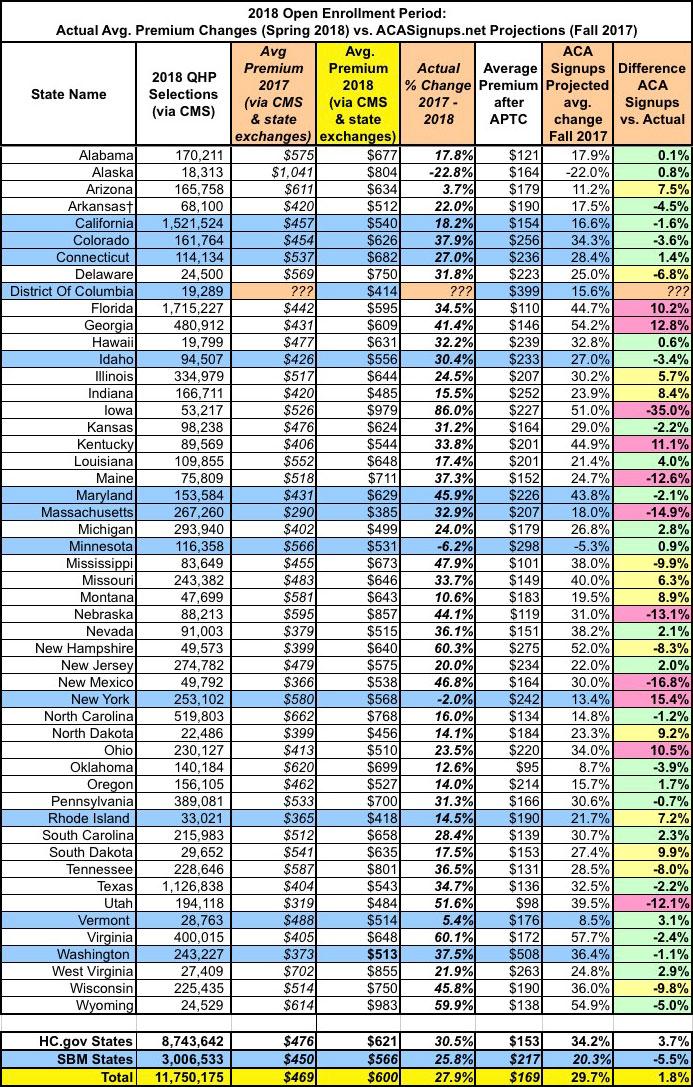 9/
2017 also happens to be the same year that the
#ACA
markets finally FULLY STABILIZED, with insurance carriers returning to full profitability for the first time since the pre-ACA days. In other words, after several rocky years, THEY FINALLY HAD IT.
acasignups.net/18/07/01/kaise…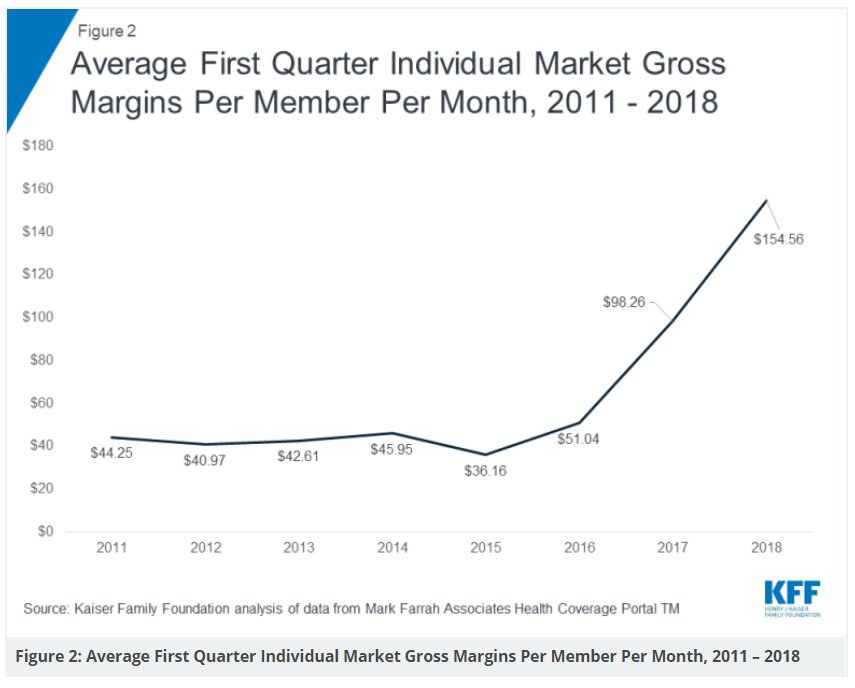 10/
It was right AFTER this, of course, that Trump and the GOP pushed the
#ACASabotage
throttle to the floor, causing 2018 rates to spike an extra *17%* for no useful reason…
acasignups.net/2018-rate-hikes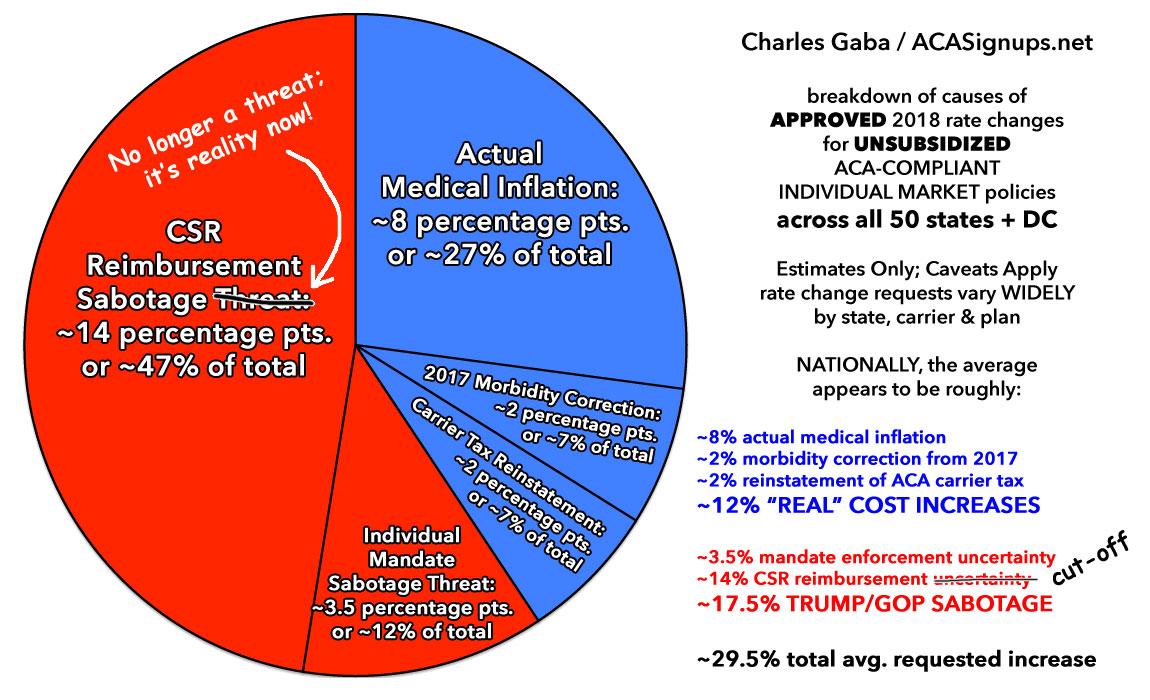 11/
…and then THIS year, when
#MandateRepeal
+
#ShortAssPlans
are pushing rates up about 9% higher than they would be otherwise:
acasignups.net/rate-hikes/2019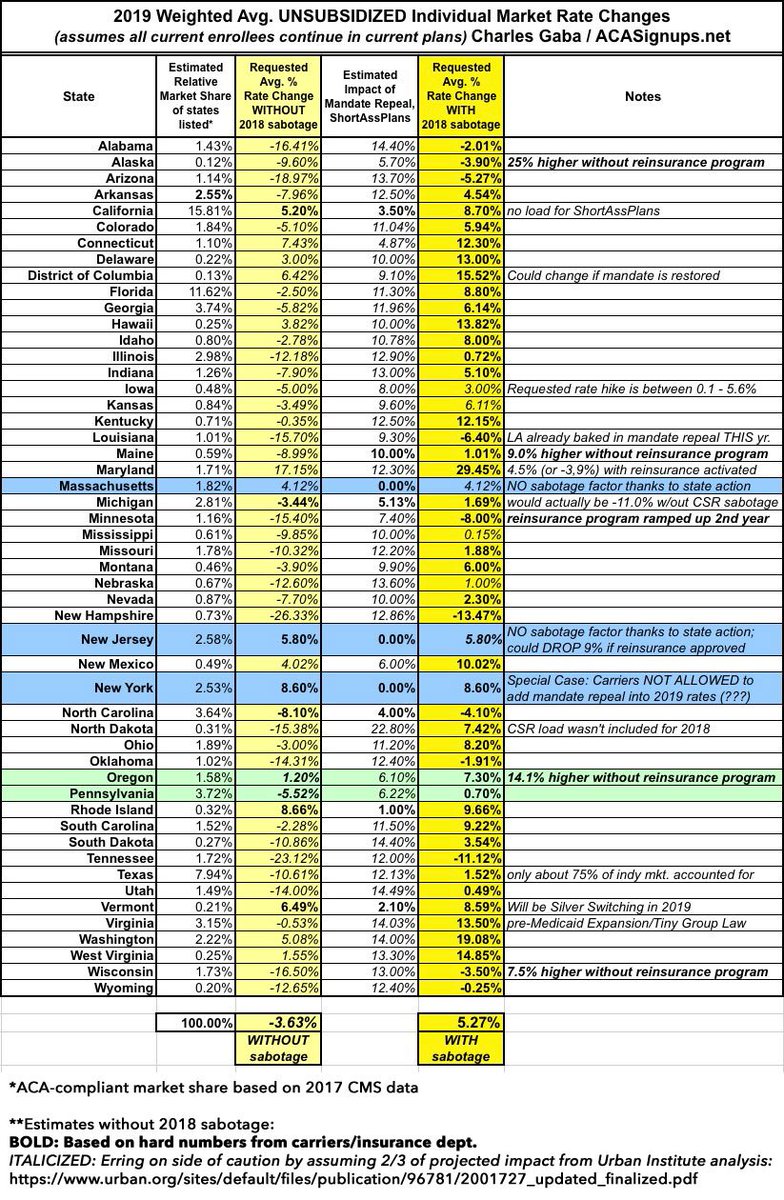 12/
Sonething else to keep in mind: "Pat" never explains just what's actually *covered* by his $2,100/year-in-2018-dollars Insurance policy. Is it a junk plan? Does it cover hospitalization? Prescription drugs? Outpatient care? Surgery? Mental health services? Blood tests?
13/
the thing is, I honestly don't remember much about the details of the "Hillarycare" plan itself. Maybe it was good, maybe it sucked. What I *do* remember is that because it attempted to COMPLETELY overhaul the entire U.S. healthcare system in one shot...
14/
...it brought the FULL OPPOSITION of the entire health insurance and pharmacy industries. They were absolutely brutal and ended up tearing down the whole thing. Hillary WAS able to successfully help bring about the CHIP program a few years later.
en.wikipedia.org/wiki/Clinton_h…
15/
This was one of the reasons why President Obama and the Dems in Congress DIDN'T try to push through full SP the next time they had a shot at health reform. He knew that if they tried for the whole enchilada, there was a very high chance of not getting ANYTHING.
16/
The ACA moved the ball from the Dems 40-yard line to the GOP's 40-yard line. I suspect the next major accomplishment will be to move it to their 20-yard line...a much stronger ACA 2.0, including a robust Public Option, perhaps based on Medicaid.
17/
if you think the insurance and pharmacy lobbies aren't gonna fight tooth & nail against any M4A/SP proposal with EVERY ounce of power, money and influence they have, guess again: They're already prepping for that war:
acasignups.net/18/08/13/which…
18/
...which is why it's worth considering what the actual GOAL is here. It's UNIVERSAL, QUALITY, COMPREHENSIVE, AFFORDABLE COVERAGE. As I discussed here, that CAN include Single Payer, but doesn't necessarily HAVE to:
ADDENDUM: The Clintons actually whipped up their own parody of the "Harry & Louise" ads featuring themselves. It was a strange time. Not as strange as today, of course...