At 10 PM in DC yesterday, McConnell filed for cloture on the
#KavaNOPE
confirmation. According to Senate rules, that gives us till 11 PM Friday to make our voices heard.
There has never been a more important time to call your Senators. Tell them to vote NO.
#StopKavanaugh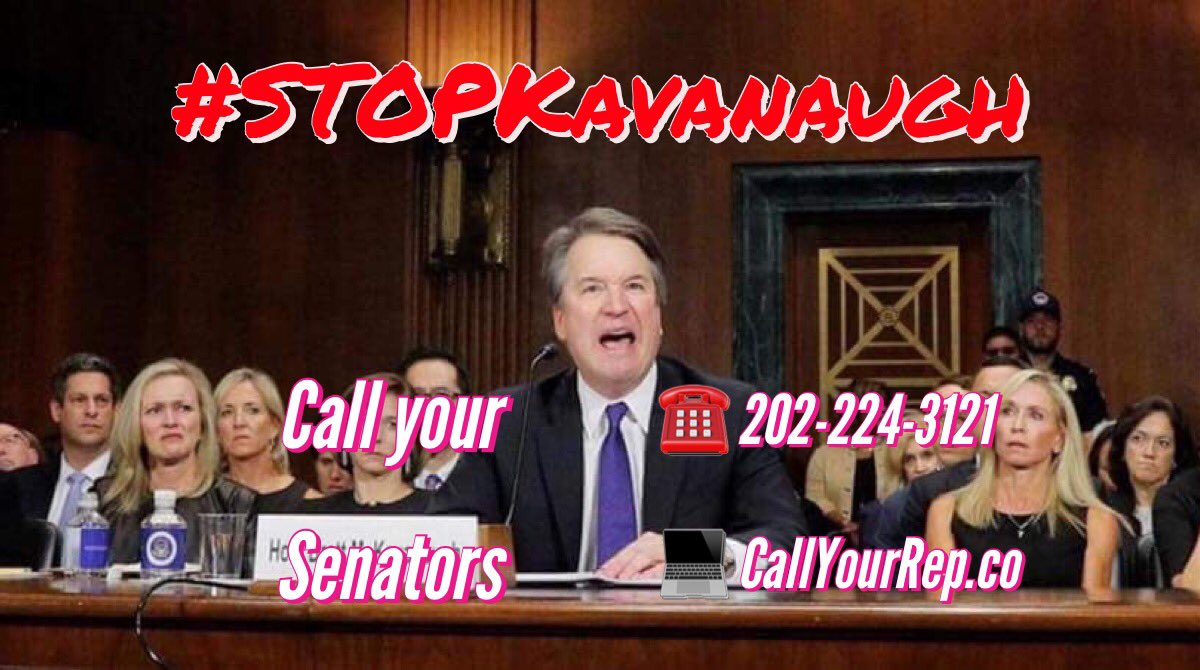 Dozens of potential witnesses to Kavanaugh's behavior were ignored by the FBI. Dr. Ford was not interviewed, nor was Kavanaugh himself. Corroborating witnesses for additional accusers were not interviewed.
The FBI investigation was a sham.
newyorker.com/news/news-desk…
A letter being presented to the US Senate today: 1,000 law professors and counting insist that Brett Kavanaugh should not be confirmed.
nytimes.com/interactive/20…
In case you haven't noticed, I attach this primer to every CTA to call reps. Feel free to attach it to any of yours, I consider it a resource for anyone to use. It is always pinned to the top of my account.

Don't be afraid of calling, they work for you!