President
@MBuhari
Administration is getting Nigeria back on track with Rail revolution.
#PMBProjects
#RailUpNg
👇🏾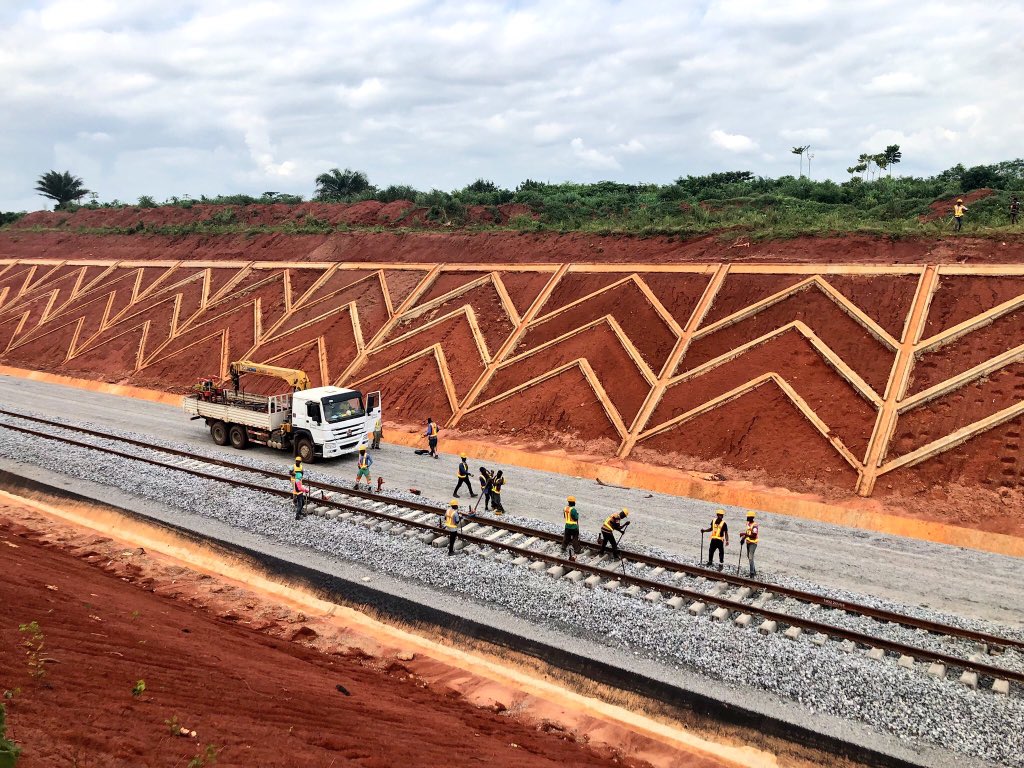 Nigeria's Narrow-Gauge Rail System was conceived in the 1890s and built between 1898 & 1926, with a total length of 3,500KM. It consists of two primary lines; Lagos to Nguru and Port Harcourt to Maiduguri with spur lines to Eleme, Baro, Kaura Namoda and other places.
#PMBProjects
These critical economic assets have since become decrepit, having suffered significant decline due to lack of investments in infrastructure maintenance.
The Buhari administration, as part of its infrastructure development vision, has finally taken the long overdue bold steps to modernise the rail network. On August 18, 2017, the FEC approved the concession of the Narrow-Gauge Rail System to the GE-led Consortium.
#PMBProjects
Worldwide, rail infrastructure has been proven to reduce costs and wastage of goods; increase economic trade between farmers/miners and industry and between traders and consumers; and grow business competitiveness and increase operational efficiency.
In March 2017, VP
@ProfOsinbajo
flagged-off construction of the 156-kilometre Lagos-Ibadan Standard-Gauge Line, following the payment of the federal government's 15% counterpart funds about two hundred million dollars to the Chinese Export Import Bank.
#RailUpNg