(1)
#MAGA
rally in Charlotte, NC 10/26/18: Live updates thread.
5.35pm: They're about to start the prayer, the pledge and the anthem. Warm-up speeches are underway. Watching this live feed:
(2)
#HurricaneFlorence
has been mentioned in the opening speeches. We must keep North Carolinians & everyone affected by this major disaster in our thoughts & prayers. My
#thoughts
about it include the need to
#VoteGOP
for superior prepping, response & recovery to disasters.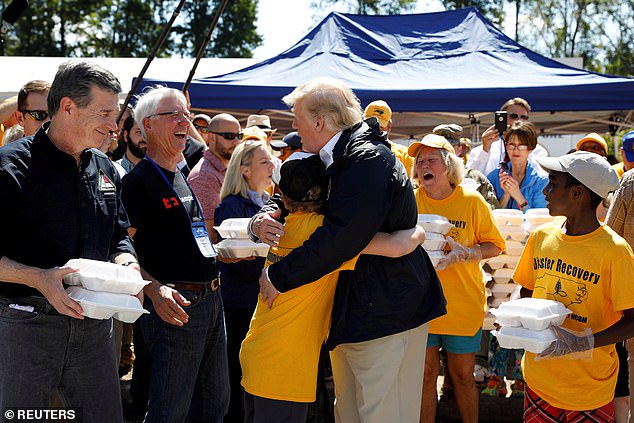 (7)
"This will be an election, quite frankly, of common sense."
"We want borders... military... low taxes... great education... that's common sense, right?"
(Previously said x 1,000) "We need to elect more Republicans!"
#VoteGOP
#UnitedGOP
#GOPUnity
(8)
"I have many friends who are bad people." JUST BEFORE he completes the story he's telling about parents who are bad people for not supporting their adult kids in their success.
You got your out-of-context soundbite, CNN. Congrats.
(9)
During rallies the
#BadPeople
in the lying leftist media collect soundbites to distort, & also photos from among the 9,000 strong crowd.
One idiot slaps an Alex Jones sticker on a MAGA sign, making us all look crazy.
Some women get emotional when they see their President.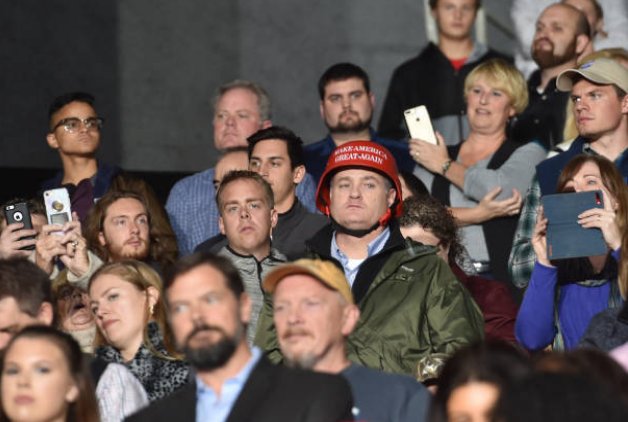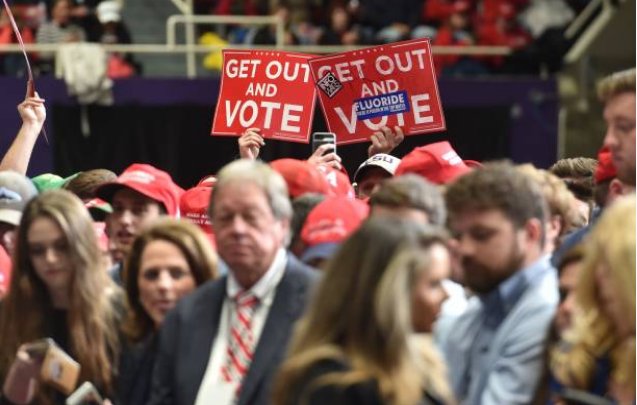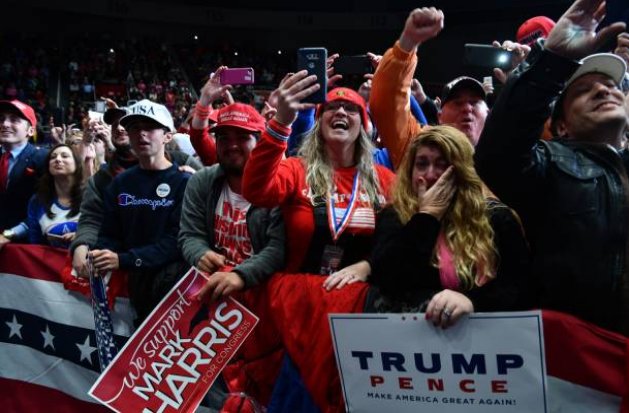 (10)
I haven't been taking notes, but I've seen in each of the last 3-4 rallies, at least one woman in the front row wiping a tear or two bc she's overcome by emotion open seeing her President, with the music, & the atmosphere etc. This is normal in political campaigns.
(12)
#VoteGOP
candidates Mark Harris (NC-9) Ted Budd (NC-13) with POTUS at the Charlotte rally tonight.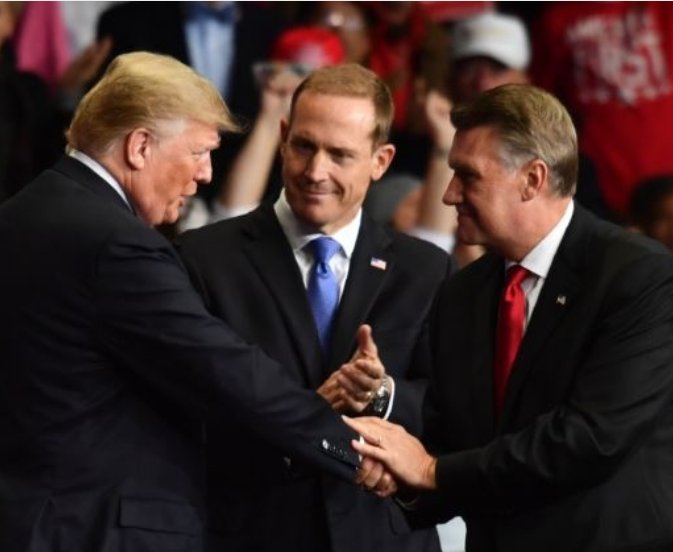 (13)
I usually do some research on a photo before a comment like this but, is the crossed forearms a Confederate flag-related sign? If so, then:
Wow CNN, you found ONE person using his
#1A
rights to express his view, congrats!
Doesn't mean he or the rest of us are "racist."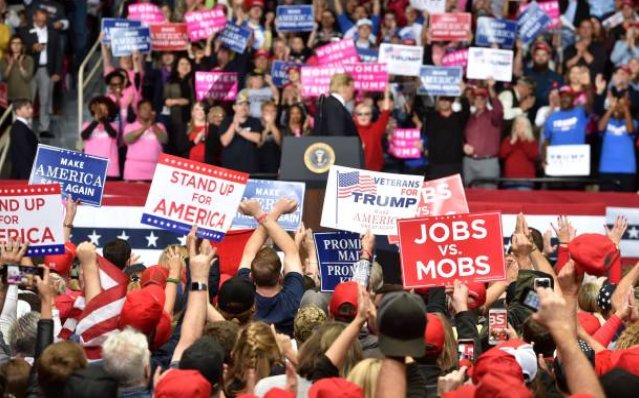 (14)
Cesar ALTIERI Sayoc s an unhinged violent person who happens to like Trump.
People willing to use COMMON SENSE know that doesn't mean others who like Trump are violent.
IOW: The generalizing from the particular logical fallacy, among others.
#TheCommonSenseElection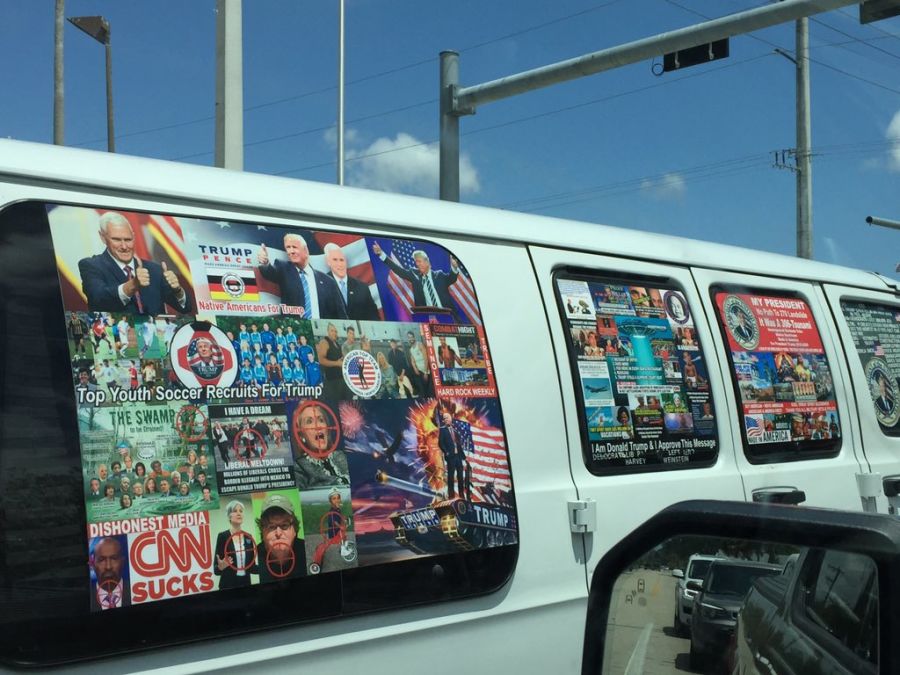 (15)
And besides, the Confederate Flag is BOTH a historical/US veteran* memorial emblem & a flag used by literal, proven white supremacists, of which there are relatively few in 2018 USA.
*To promote unity, Congress declared all civil war dead due the same respect, regardless.
(17)
These women are wearing
#WomenForMarkHarris
" T-shirts. He's one of the congressional GOP candidates at the rally. They're reacting to mention of the way that Justice Kavanaugh was treated. I tell ya,
#MadMommaBears
are winning these midterms for the GOP. Good!