Hey
@VoteWithMeApp
thanks for getting me bullied at work today about how I vote, fortunately I'm not subject to intimidation but you've set up one hell of a platform for progressives to do just that. Super lame. How is it legal to share my voting history
@GOPChairwoman
?
Would suggest this app only share registered Democrats, I don't need former Obama employees hanging me out to dry.
Hey
@FBI
@AjitPaiFCC
@FEC
can you help get me out of this crazy apps database? I didn't agree to thier terms but someone with my phone number did.
Since the app allows you to text directly from it it should allow a text to be sent to everyone in your phone agreeing to the terms. All I know is my job is now impacted how is that okay?
@CivilRights
@AGBecerra
@CAGOP
It's literally built by the administrator of U.S Digital Services under Obama. Is this the project
@Google
started?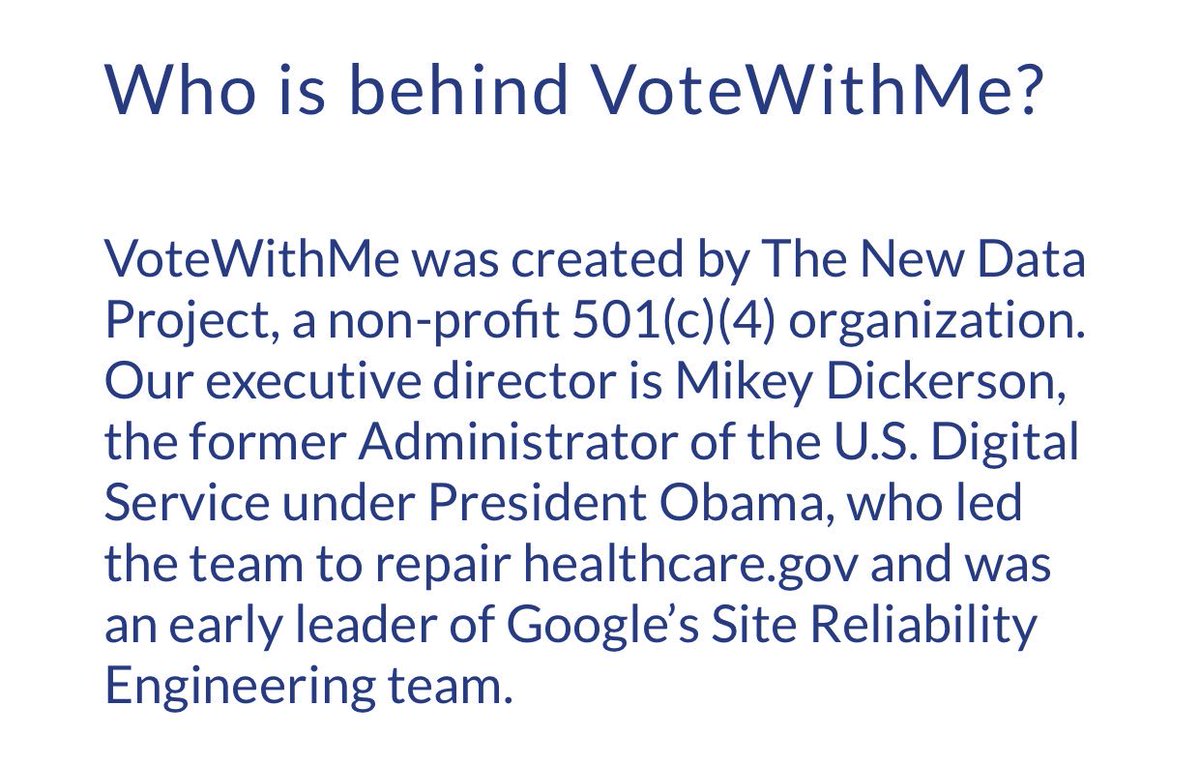 At the very least citizens should have the right to opt out, it's absurd. Not to mention they claim every race leans Democrat🙄
And the candidate Iowa 37 is openly endorsing not only the app but "positive peer pressure" aka shame the vote
@Iowa
@TheJusticeDept
@FBI
#VoterIntimidation