First things first, it is important to point out, again, that the news of both HSBC and UBS closing down what are essentially satellite offices in
#Nigeria
is really a non-issue.
HSBC for example, is cutting its branches in up to a quarter of the 67 countries it operates in last I checked, so again, that is not the issue.
What should terrify us is that in the last year, foreign direct investment into our country has plunged by a factor of 30%.
That is significant, and if
#Nigeria
were serious, there should be a cabinet level meeting, but no, meat-heads will be masturbating about "corruption".
Asides the drop in FDI, all the noise from frankly some very brain-dead people, tells me that IF the HSBC/UBS gig were an issue, we are in trouble.

Because of mindset.

Let me explain, simply because of a very ignorant thread that someone just spoiled my day by sending me...
Same UK fined same bank £28 million over money laundering claims in the same 2014, but yet when HSBC hinted that it would move up to 1,000 jobs out of London following
#Brexit
, the same UK called them to the table to discuss.
We all heard of the Volkswage diesel scandal.

We heard of the Toyota vehicle recalls which led to huge fines for both companies.

Just this year, Rupert Stadler of Audi was sent to cool his heels over the diesel scandal.
If any of these companies say they want to open a manufacturing plant in Nigeria, would we tell them to take their business elsewhere because they have been fined?
Google was fined €4.3 billion by the EU earlier this year for using its market dominance to be a bad boy, but the guy who tweeted that pile of dog poo has not thrown away his Android phone.


Back home, in 2017, nine banks in the country paid fines for various kinds of bad behaviour. MTN is not the only telco that has ever been fined.

In April this year, the Stock Exchange fined 38 companies!
I can go on and on about how companies whose products we use everyday have been involved in one malfeasance or the other, but what will be the point?

Should we close down all of these companies because they don't have "integrity?"
Again, this thing is about a very dangerous mindset that these people are allowing to creep into our discussions, a mindset that private capital, and private business is not welcome in
#Nigeria
, and that the government should be doing everything from infrastructure to business.
This despite the fact that in 2017, Nigeria managed to spend only 1.3% of GDP on capital projects.

This mindset of business bad, government good, is one of many things that got us to where we are in the first place.
It is a subset of the Messiah complex that allowed Buhari turn himself into a big wrecking ball and apply himself to the foundations of our economy.

People don't realise that perception is greater than reality.
A lot of observers will be seeing the nonsense that y'all are saying about HSBC and quietly drawing their own conclusions - that you guys are not worth investing in.

That is the bigger damage.
As of the last I checked, you people have lost 7.6 million jobs in your country over the last three years.

By any definition that is a crisis.

But no, be there thinking that your government will solve the problem.
Even
#China
, a "communist" country did the Yangtze Boat Conference in 1985, and then opened their country to private capital.
Biko check China's growth rate after that decision.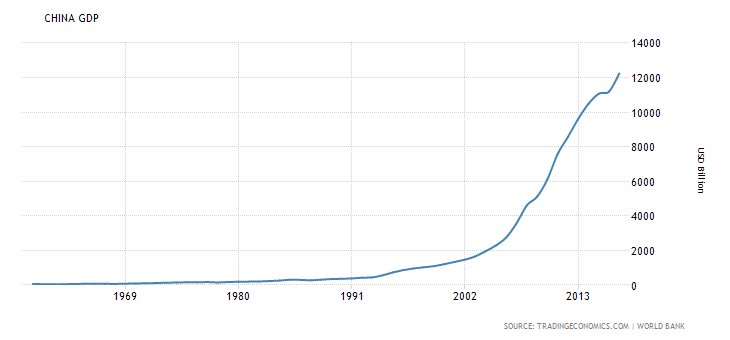 #Nigeria
does not have the mindset to do a New Deal, and we don't have, and don't want a Stalin to come and do a 5-year development plan for us.
It is time we begin to grow some sense, but to be honest, I'm beginning to despair that we ever will.