YELLOW FEVER OUTBREAK!
Am I surprised? No!
1)
It is transmitted by Mosquitoes (Our Roommates)!
2)
In Nigeria, we bribe our way through, get yellow cards without actually being vaccinated and we feel Cool about it!
#VaccinesWork
and are Free in Primary Health Centres.
#DrZobo
👇🏽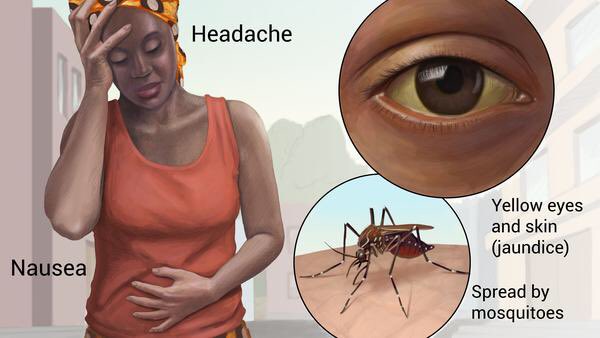 A single dose of the vaccine is effective. In 80% of people it gives immunity within 10days. And in about 90% gives immunity in 30 days from dose.

It is a Viral Haemorrhagic fever. Meaning there is fever and Bleeding from orifices just like Lassa and Ebola, in late cases.
👇🏽
Early detection and Good supportive treatment in hospitals improve outcome as there is no specific anti viral drug for
#YellowFever
.
Symptoms include:
Fever
head ache
jaundice (Yellowness of the eyes)
muscle pain
nausea
vomiting
and fatigue.
Be aware. Don't self medicate
#DrZobo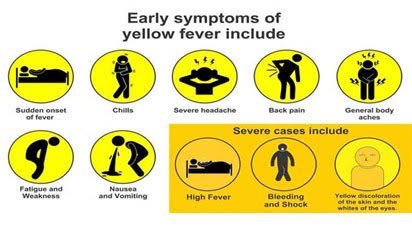 A small proportion of patients who contract
#YellowFever
develop severe symptoms and approximately half of them die within 7-10 days.
It is difficult to diagnose Cos it mimics symptoms of many other diseases.
So Prevention is still the best Cure!
Get Vaccinated today!
#DrZobo
It is caused by the Aedes Mosquito
According to
@NCDCgov
Confirmed cases of
#YellowFever
have been recorded in fourteen States (Kwara, Kogi, Kano, Zamfara, Kebbi, Nasarawa, Niger, Katsina, Edo, Ekiti, Rivers, Anambra, FCT, and Benue States): in 27 Local Government areas
👇🏽
Of all suspected, probable and confirmed cases, 55 deaths have been recorded while 13 deaths have been recorded among confirmed cases only.
I know it is not your portion, but Anyone can be part of the statistic if you refuse to do right.
Have a Yellow Free day
#SipsZobo