A few days ago, I captured almost 300K tweets with the hashtag
#macron20h
. Moreover, a lot of people in France are wondering if Russia is trying to influence the yellow vests movement. So, I decided to hunt the Russian profiles in this graph.
Thread 🔽🔽🔽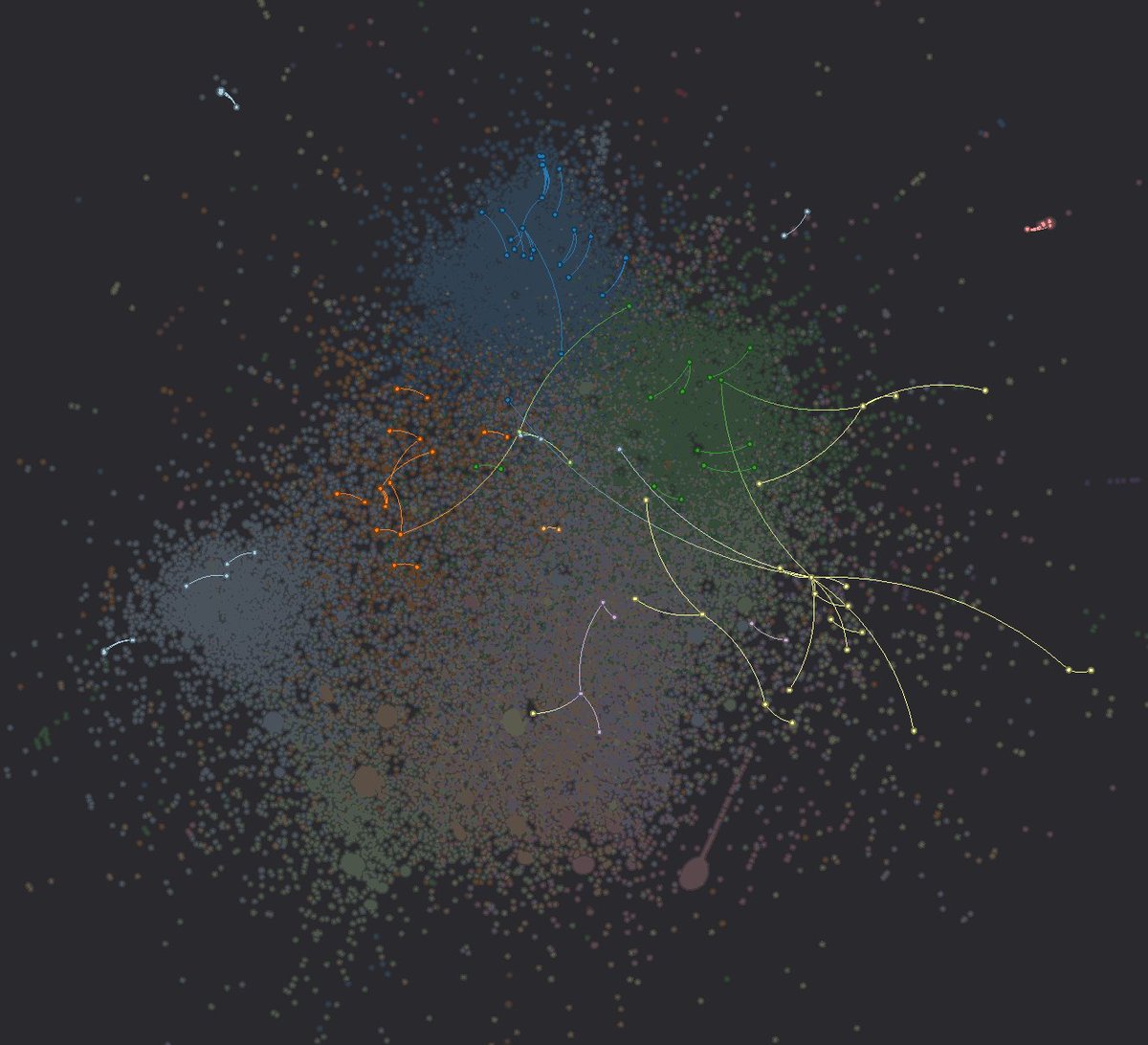 As always, an explanation for the graph is needed:
- a node is a twitter profile.
- an edge is a retweet of a French tweet with the hashtag
#macron20H
- the size of the node has been calculated with the Pagerank algorithm
- the colors show the communities
First observations, there are only 98 retweets done by Twitter profiles with the user language set to Russian and they don't have a lot of influence.
Also, it's interesting to notice that they are spread in all the communities.
It's time to analyse these Russian Twitter profiles who loves the French far right leader.
.
@s0057
is tweeting in Russian but he also retweeted all the tweets made by
@MLP_officiel
written in French 🤨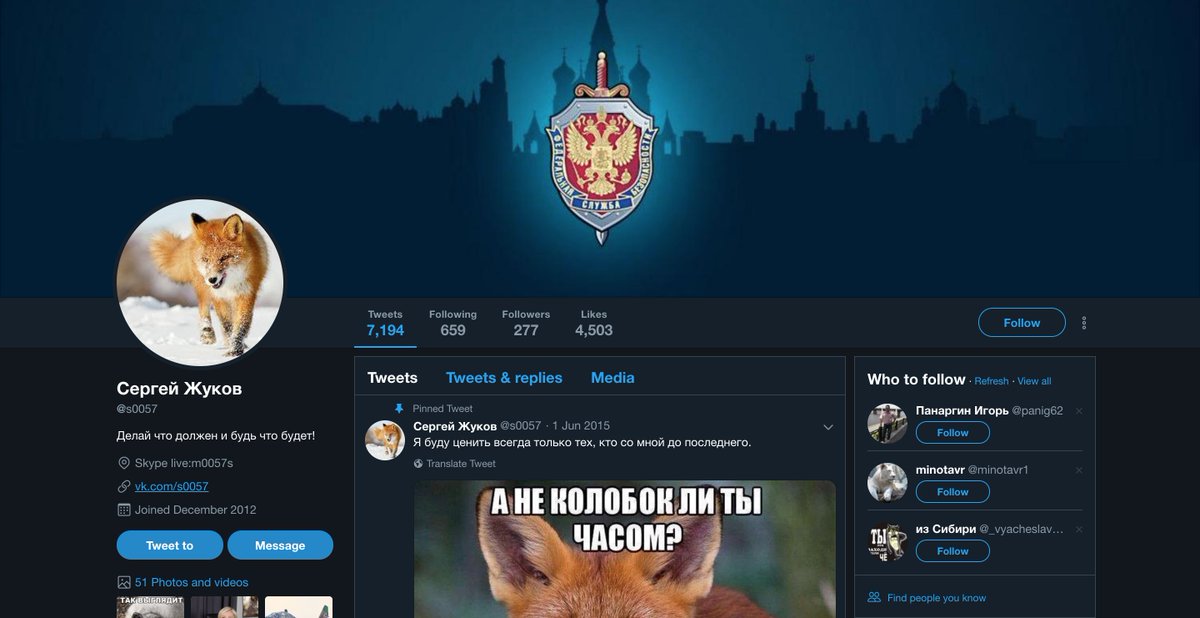 .
@Petitoursonnes
created his profile in October 2017 and he is tweeting a lot but he still have the default profile picture.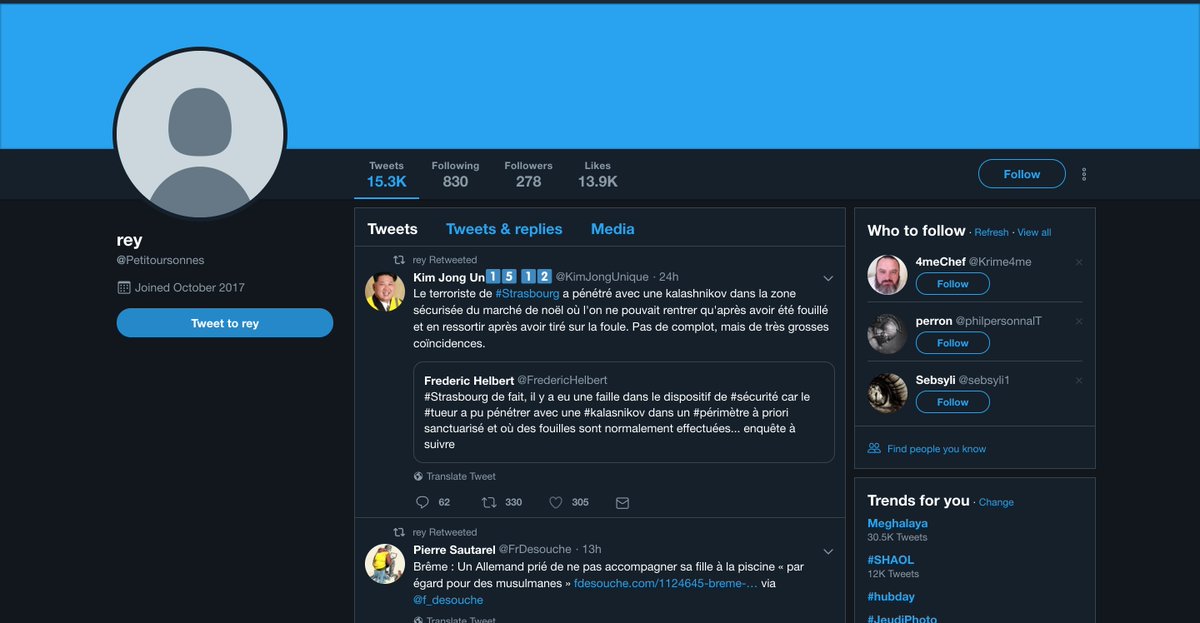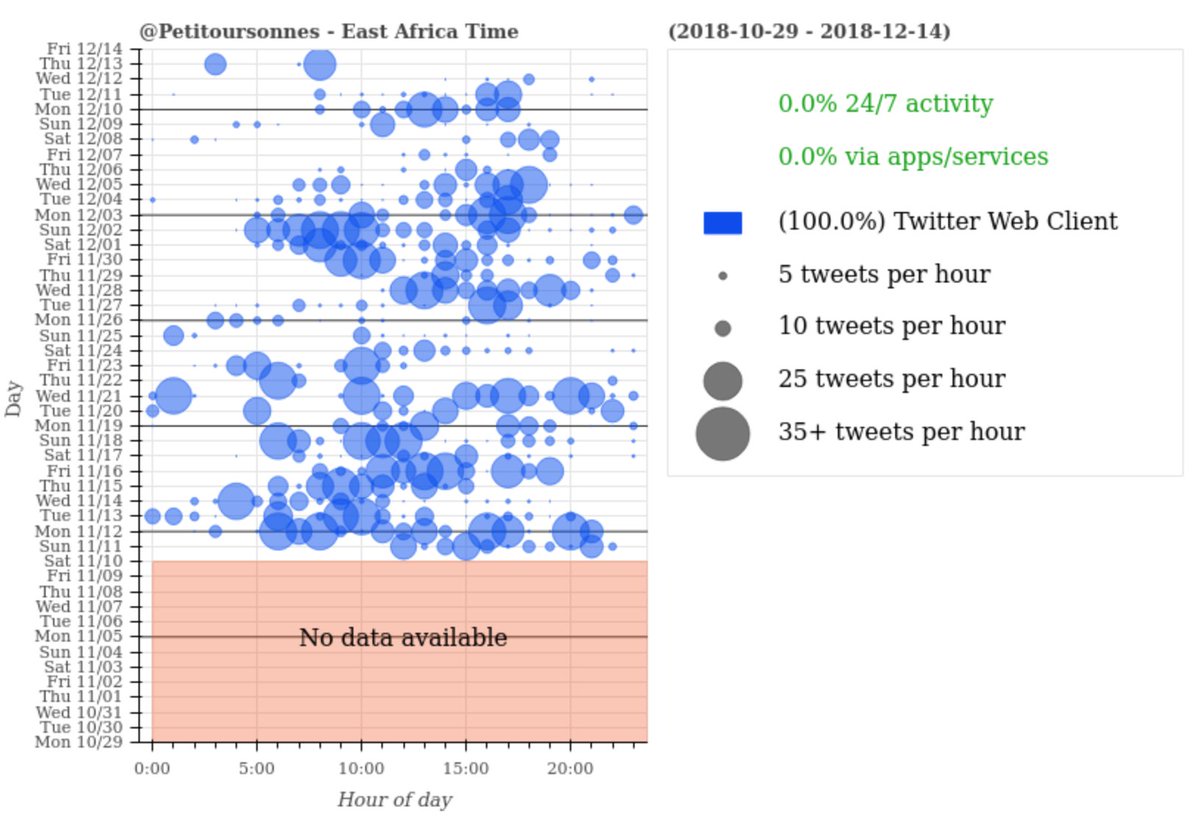 Another comrade is
@3v3v2
. He created his Twitter profile in January 2012 and his tweeting a lot but changing his profile image was maybe too difficult for him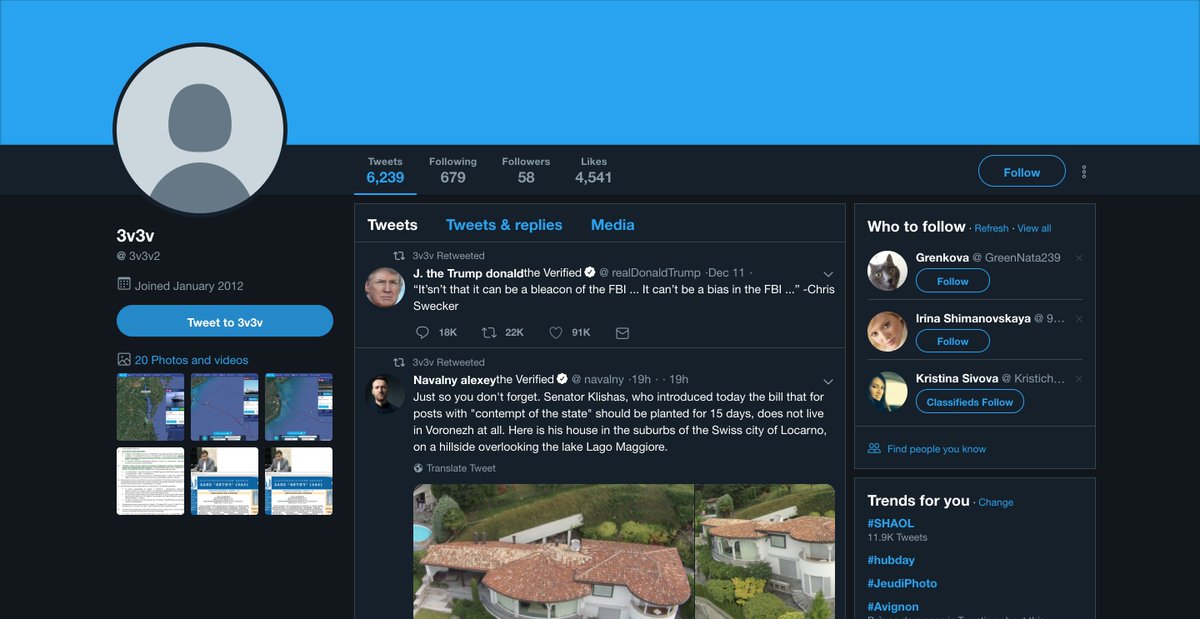 Worth to remind that this capture has been made on a very French hashtag, complicated to understand for someone who is not French
This thread give me a new idea. Fun is coming