Hunter Gray, a Civil Rights leader in JXN, MS, in the early 1960s, died earlier this week. He is most famously known for taking part in the 1963 Woolworth sit-in in JXN, which yielded this iconic photo. Gray is sitting at the counter, on the left.
#Mississippi
#NonViolence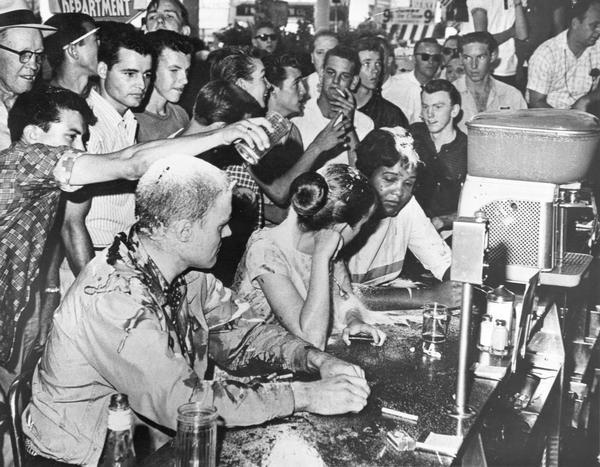 In 2015 Gray wrote an account of the day for the
@guardian
: "That's me in the picture. . . . They cut my face with sharp brass knuckles; someone cut the back of my head with the jagged edge of a broken sugar container. There was a good deal of blood."
theguardian.com/artanddesign/2…
In 1963 Gray was teaching at
#Tougaloo
#HBCU
and working in the Jackson movement. His 1979 account of that time -- "Jackson, Mississippi: An American Chronicle of Struggle and Schism" -- is a great and heartbreaking narrative account of that time.
amzn.to/2H3atts
Looking online just now, it appears that Gray's book (originally published when he went by the name John Salter) is out-of-print (ie, available copies are way too expensive). Seems like time for a new edition, eh
@upmiss
?
Southern Foodways
@southfoodways
made a terrific short documentary about the Jxn Woolworth sit-in as part of its Counter History series. It includes an interview with Joan Mulholland, who sits next to Gray in the photo.
vimeo.com/110376795
The other woman at the counter in the photograph is Anne Moody, a native of Mississippi, also a student at
#Tougaloo
. In 1968 she published "Coming of Age in Mississippi," her deeply moving autobiography.
amzn.to/2Ccb3zm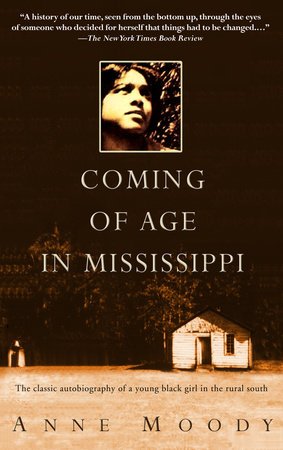 Reminder for those still here: Hunter Gray went by the name John Salter in the '60s. That's Eldri, his wife, in the center, above, and John partially obscured by the officer.
Gray ct'd to work in the movement in MS, then around the South, then in Chicago. He also worked with the Teamsters and on numerous Native American campaigns. And a lot lot more besides. Dive into his world:
hunterbear.org/directory.htm
"I've been a bona fide working organizer since I was a teen," Grey once wrote. "I will be to the day I pass into the Spirit World." //endit