.
@jaketapper
RE: Interview with Senator Warner. Either you intentionally allowed a lie, OR you KNOWINGLY and PURPOSEFULLY participated in the spreading of a lie. Senator Mark Warner was *NOT* a member of the Gang of Eight in 2016! Period. He replaced Feinstein in January 2017.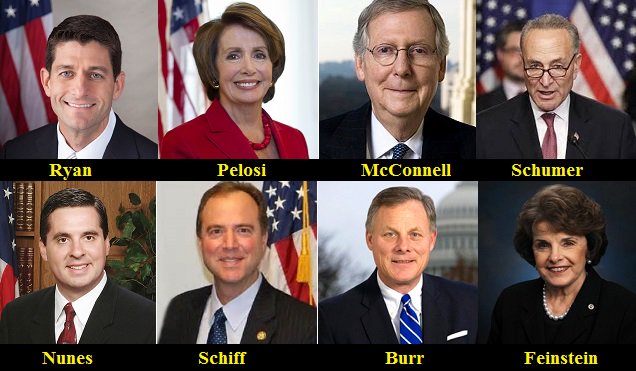 So
@jaketapper
when Warner begins by saying: "I will not discuss what we were briefed, in the gang of eight, when these investigations were opened" ... "during that summer" [May through Sept 2016] etc. He is flat out lying. He was not in Go8 in 2016!
I'm really curious how
@jaketapper
followed up with Warner; yet never pointed out this transparent, and brutally obvious, flaw in his diatribe. Additionally, why not ask Warner about his covert communication attempts with Chris Steele? "no paper trail" via Adam Waldman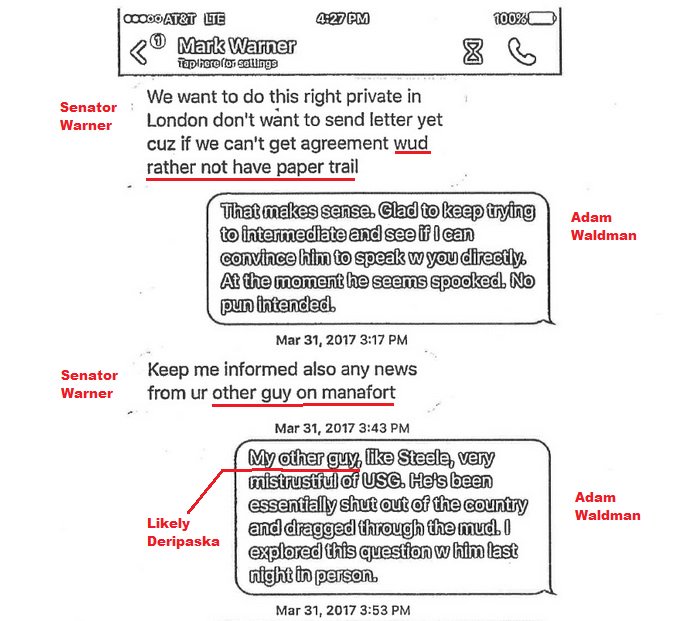 Again. The FBI Counter Intelligence Investigation against Trump began in July of 2016. It *DID NOT* begin after the firing of James Comey. That narrative is entirely false. Here's proof. Remember -->
ALSO. Note that FBI Director James Comey *specifically* says that the FBI did not brief the congressional Gang-of-Eight on the issues in 2016. So any briefings were NOT from the FBI, they were from Brennan (CIA). <== This is important because...
Lisa Page testified the official FBI team conducting the Counterintelligence Investigation were unaware of the Steele Dossier until mid September 2016. Yet Brennan was briefing Harry Reid in August.
OK, sorry for the delay.... I had to go back and find Brennan's exact testimony. Pay attention to the part beginning at 13:35
So:
(1)
Comey never briefed anyone in congress during 2016 (until March 2017).
(2)
Only John Brennan briefed congress "between 11th August and 6th Sept" 2016.
So Warner was completely lying to
@jaketapper
.
And..... more importantly.....
[…] "Brennan put some of the dossier material into the PDB [presidential daily briefing] for Obama and described it as coming from a 'credible source,' which is how they viewed Steele," ... "But they never corroborated his sources."
realclearinvestigations.com/articles/2018/…
Here's the video of Susan Rice explaining:
Sequence. Unbeknownst to the FBI (per testimony from Lisa Page), CIA Director John Brennan was briefing the Gang of Eight [Aug 11th => Sept 6th (2016)] on the Steele Dossier. Brennan was also placing the briefing in Obama's PDB, and....