Is The ERGP working?
Since President Buhari inagurated the ERGP team in 2017, a number of successes have been recorded in.
Thread!!!
#ERGPisworking
Inflation rates have maintained their declining trend for 18 consecutive months. From a peak of 18.7% in January 2017, inflation started trending downwards to 11.26% by August 2018.
#ERGPisworking
nairametrics.com/2018/08/15/inf…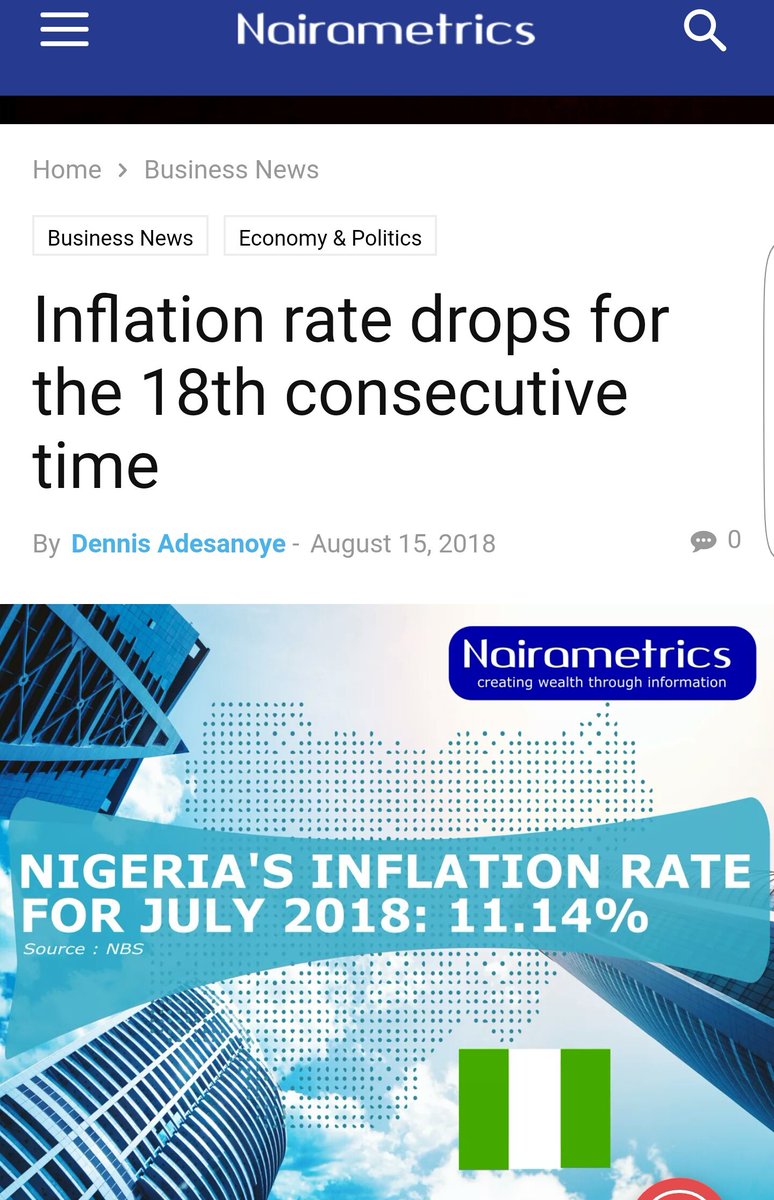 After 18 months of steady decline, the inflation rate rose steadily for two months, analysts also predicted inflation to rise for a third consecutive month but their predictions were wrong as inflation dropped again.
#ERGPisworking
allafrica.com/stories/201811…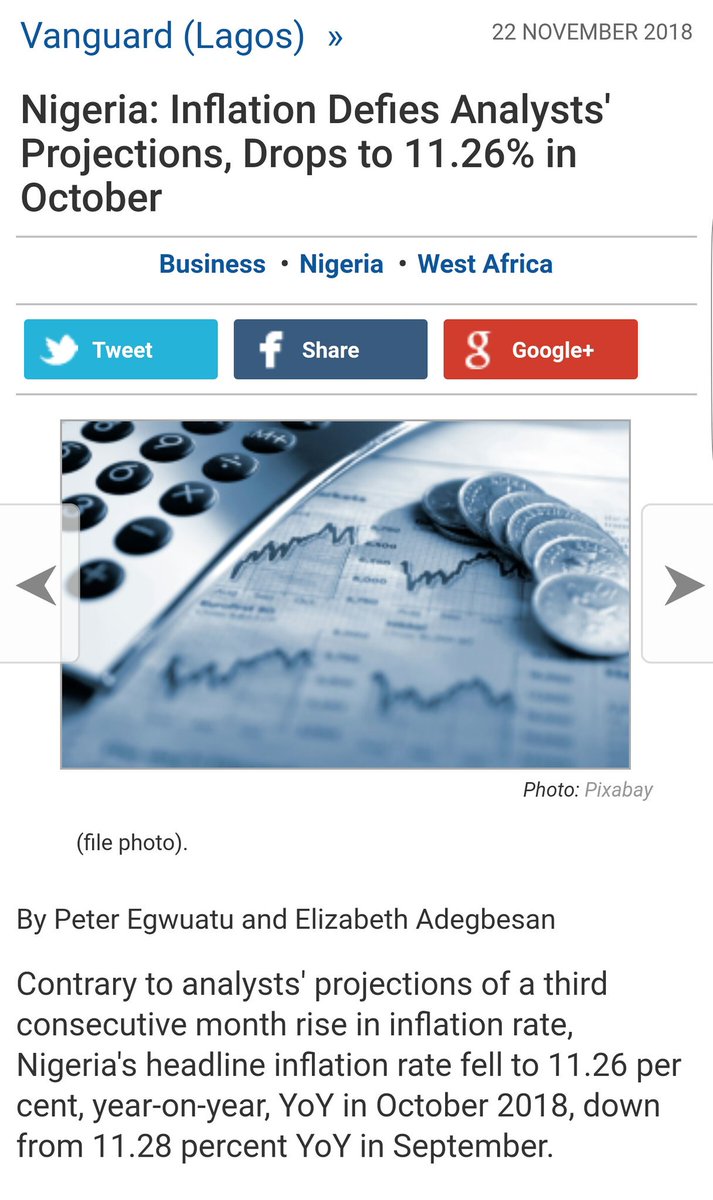 External reserves have nearly doubled since September 2016, from $23.81 billion to $43 billion by early December 2018
and this can not be limited to measures put in place to stop GRAND CORRUPTION like the implementation of the TSA,
The clampdown of ghost workers/pensioners in different sectors, in early 2015 over 3000 ghost police pensioners were discovered,
google.com/amp/dailypost.…
PTAD also removed over 24000 ghost workers from its payroll saving us millions of naira
google.com/amp/s/punchng.…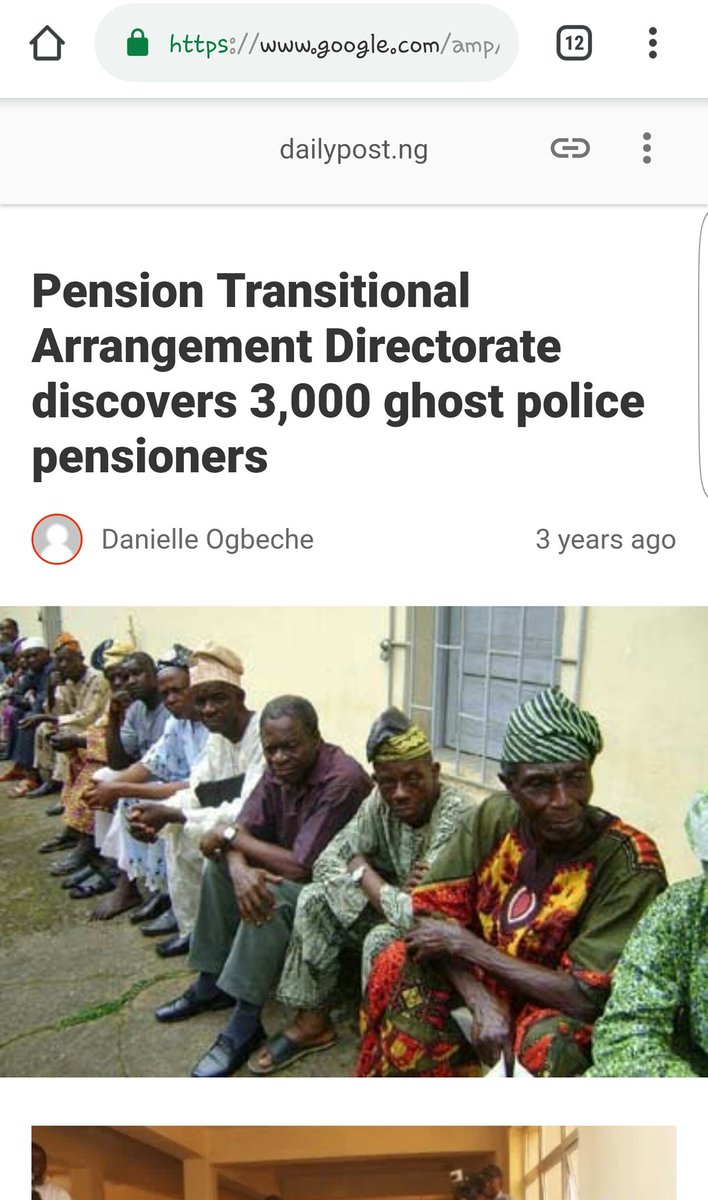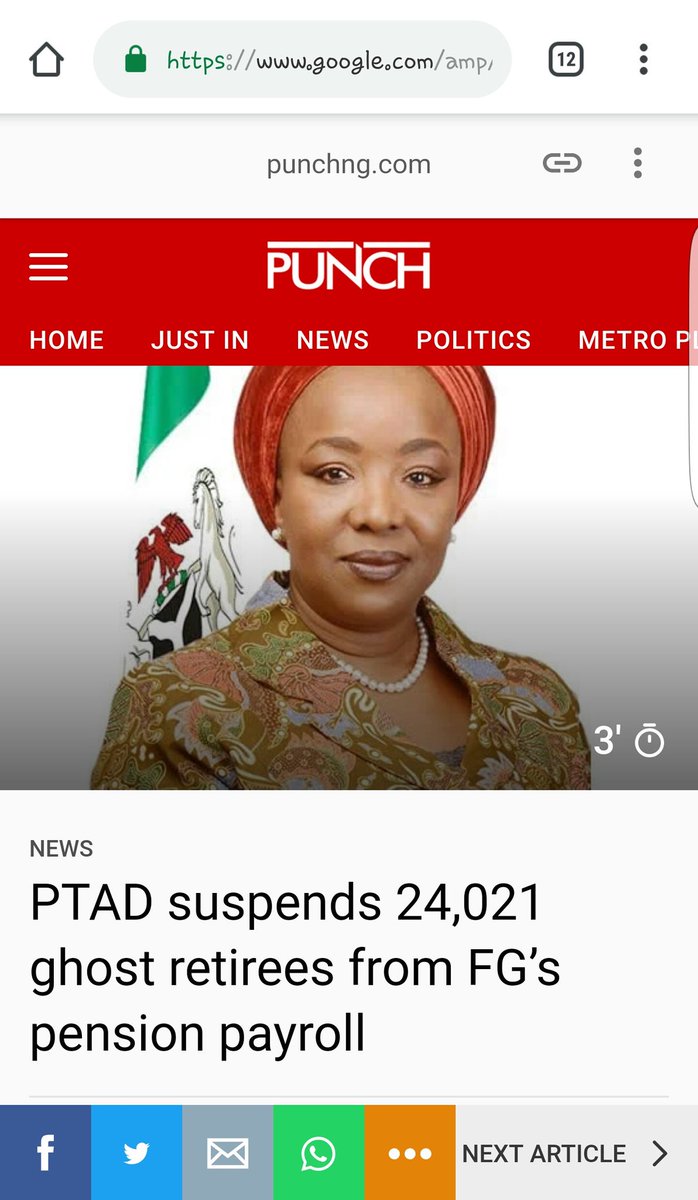 Capital inflows have risen by 138% from $710 million in the first quarter of 2016 to $2,855 million by the third quarter of 2018.
"The growth in Capital Importation in 2017 was mainly driven by an increase in Portfolio Investment"- NBS.
channelstv.com/2018/03/01/nig…
Overall GDP has grown from a negative -1.6% trend in 2016 to positive 1.81% in the 3rd quarter of 2018 with the non oil sector accounting for a large part of the GDP improvement.
#ERGPIsWorking
google.com/amp/s/www.vang…
There are still many more successes recorded by this government to get the economy back in full gear after successive governments have displayed nonchalant attitudes to creating a viable and corrupt free economy for investors and its citizens. The
@ergpNG
success is one of the
Reasons we want President
@MBuhari
and
@ProfOsinbajo
to continue the good job they have started and just like every Nigerian that believes in the growth of Nigeria, the President has my vote👍👍👍.
#FeBuhari
because
#ERGPisworking
and taking Nigeria to the
#NextLevel
😎😎