The big news on Harry and Meghan's baby plans is... No News. Statement from
@RoyalFamily
says that the Duke and Duchess of Sussex want to keep their plans 'private'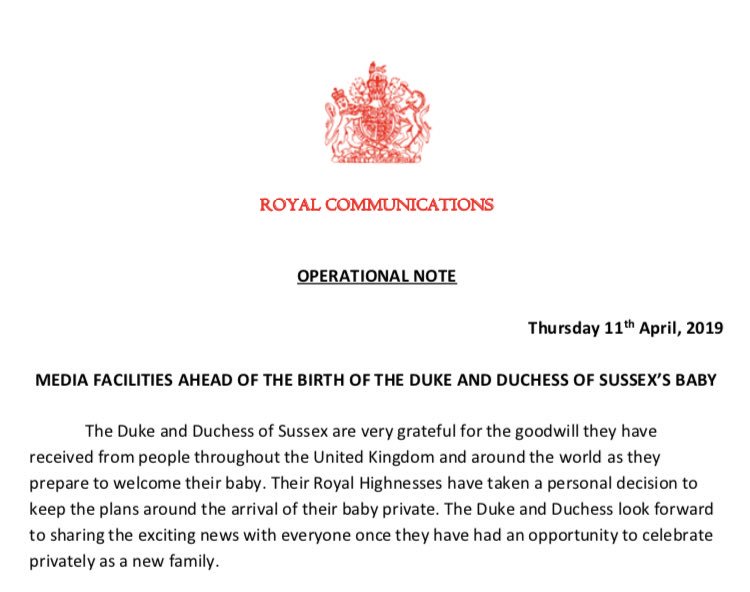 So no Lindo Wing photocall like William and Kate. No announcement which hospital Meghan has chosen or whether she wants a home birth.
Not a huge surprise. When Louis was due, the media was given the plans more than 2 months before his birth. Harry and Meghan have decided, with just days to go before the due date, they do not wish to share their plans with the public 👶
It's not a dissimilar decision to the one made by other royals like Zara and Mike Tindall. The baby won't be an HRH and is 7th in line so not in the direct line to the Throne. However, Meghan & Harry have a huge royal profile, perhaps the biggest internationally
Perhaps the biggest question is this: why should we expect any woman, royal or otherwise, to stand in front of a bank of cameras just hours - or even days - after she has given birth? You can see how Meghan looked at that prospect and thought, 'thanks but no thanks' ...