0/
@KyberNetwork
seems to be flying under many peoples radars (including mine) so I thought it would be a good idea to put together a thread on why I believe Kyber is the "unsung hero" of Ethereum.
(thread)
1/
First, a quick recap on what the Kyber Network actually is.
"Kyber Network builds a liquidity pool of tokens to facilitate token swaps. Different parties, including Kyber itself, maintain their own pools called reserves.
...continued in next tweet...
2/
Each reserve is a smart contract that is controlled by reserve admin who deployed it. Reserves vary in supported tokens, liquidity and conversion prices. When a user wants to exchange one token for another, Kyber scans all reserves to pick the cheapest one."
3/
Kyber is currently integrated with a total of 57 different products and services spread across 11 categories!
Wallets make up the bulk of this integration with many of them using Kyber's
@KyberSwap
feature to quickly & securely swap tokens.


4/
You can see in the picture below that March was an explosive month for Kyber across various mobile wallets with volumes on both
@imTokenOfficial
and
@enjin
up over 200%!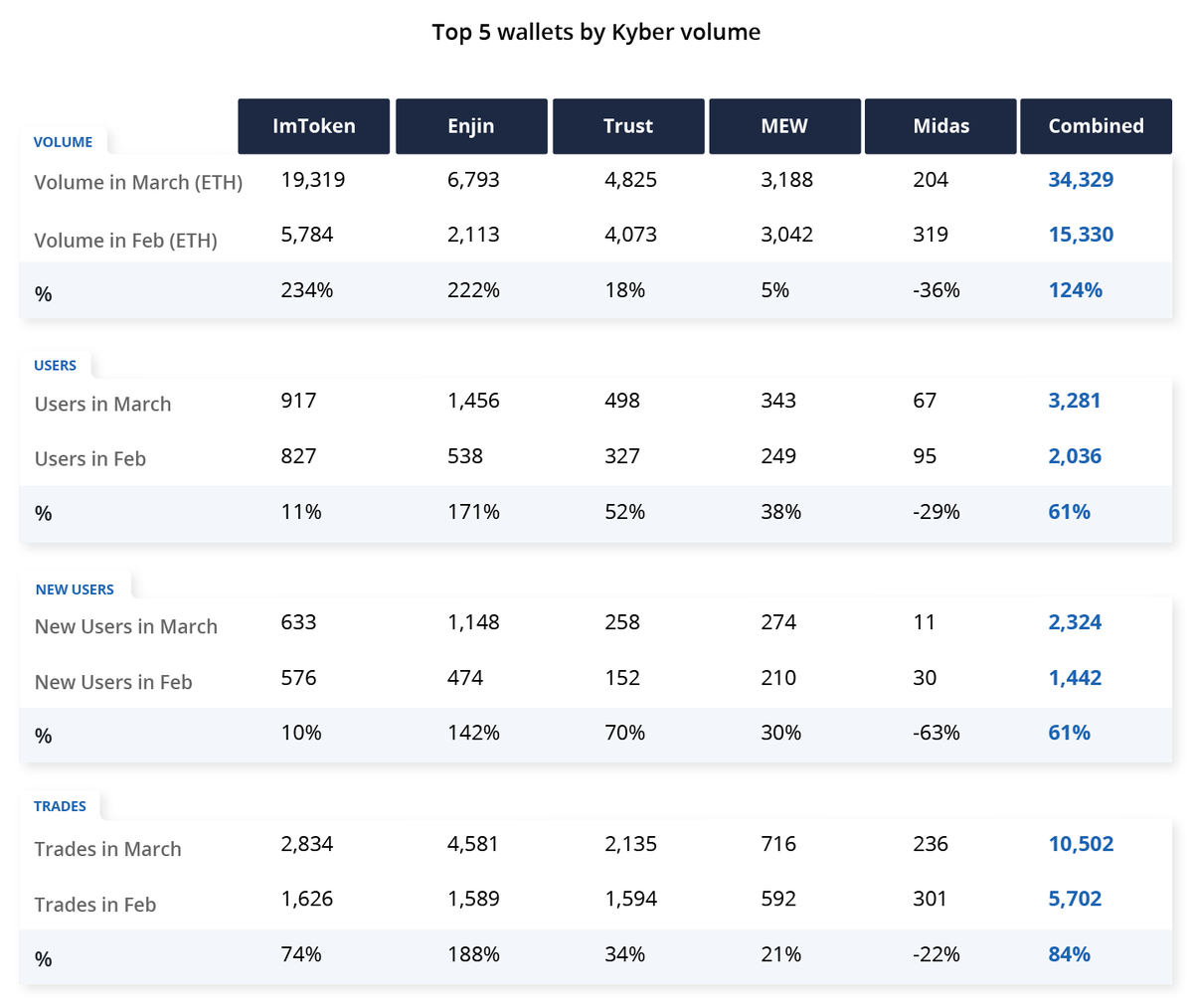 6/
Continuing with DeFi apps - the most mind-blowing stat is that in the first 3 months of 2019,
@UniswapExchange
has fulfilled almost 12k swaps worth $9.5mil through Kyber.
This is because Uniswap sees its liquidity used wherever there is Kyber integration (mostly wallets).
7/
Overall,
@KyberNetwork
has seen consistent growth across various metrics over the last 6 months. This growth was spurred by various integrations into wallets (especially mobile) and I expect this to continue as time goes on.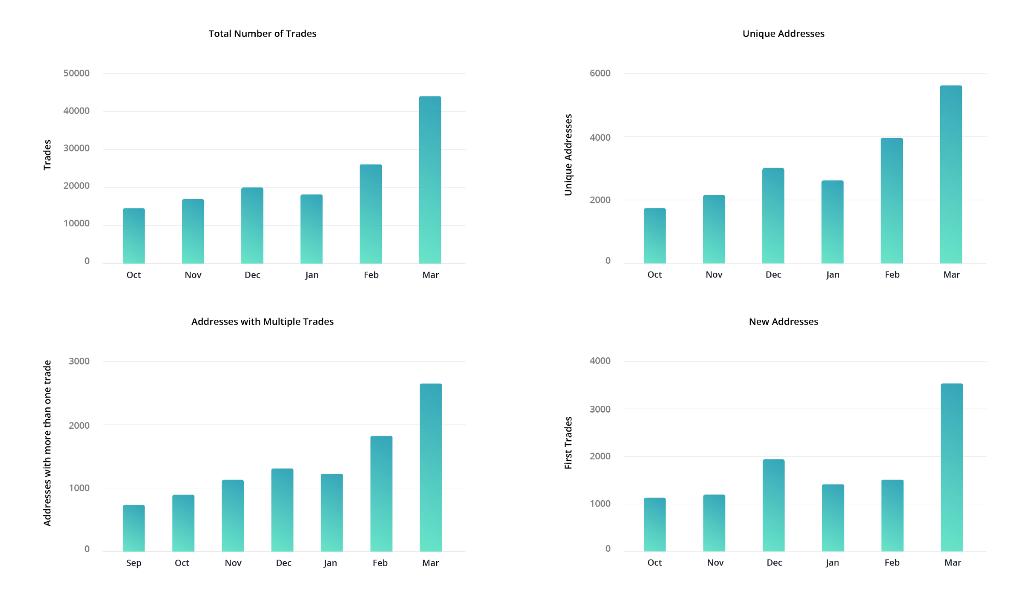 8/
Thanks for reading and I hope that this thread was able to shine a light on a project that I feel is under-appreciated in the DeFi space!
Source for all of the data in the blog post below!
blog.kyber.network/kyber-ecosyste…