Last year, President Trump tweeted that the search results for "Trump News" were "rigged" and said, "This is a very serious situation-will be addressed!" He was responding to a segment from Lou Dobbs' show featuring Diamond and Silk.
mediamatters.org/blog/2018/08/2…
There may very well be good reason for this sort of investigation. But the president's constant exhortations for the DOJ to act against his political enemies raise serious questions about its legitimacy.
mediamatters.org/blog/2017/11/0…
.
@JaneMayerNYer
has reported that according to a former FCC chairman, "'there have been three moves that have taken place in the regulatory and antitrust world' involving telecommunications 'that are extremely unusual, and the only way to explain them is that they're pro-Fox.'"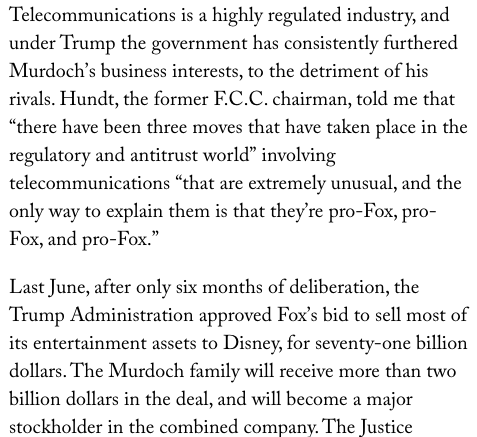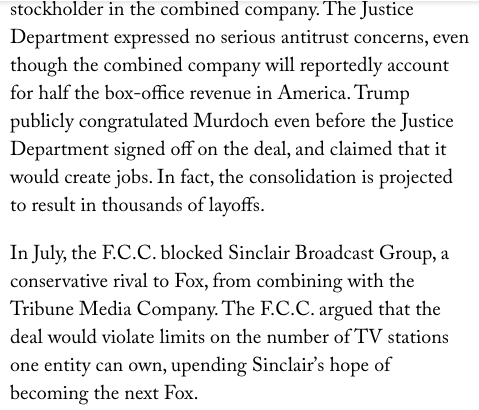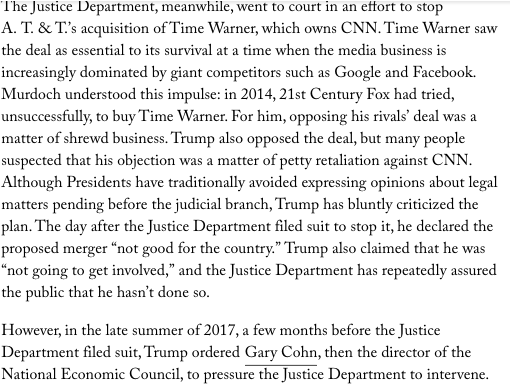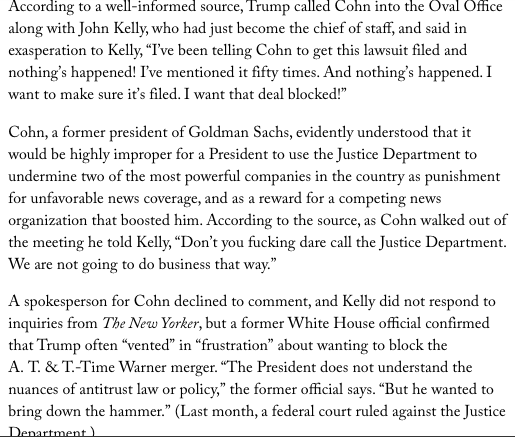 Maybe the DOJ's decision to investigate Google's search has nothing at all to do with the president's promise to "address" Google's search based on conspiracy theories from one of his favorite shows. But it's sure hard to ignore that reality.
Add to it that Attorney General Barr has shown himself to be extremely willing to do whatever the president wants as far as targeting his enemies... and the picture gets uglier.