NICE TO MEET YOU — TELL ME MORE

So today I reached a quarter million followers. It's deeply humbling and inspiring to be able to reach so many amazing people. I appreciate each of you so much! 🙏🏽

Can we use this thread to share some details about ourselves?

I'll start...
GETTING TO KNOW EACH OTHER
I was born an American in Beirut to a Jewish-American mother and Christian-Lebanese father. My mom is author Erica Jong's sister. Which makes
@MollyJongFast
my first cousin.
I survived the brutal Lebanese Civil War and moved to NYC to attend NYU...
GETTING TO KNOW EACH OTHER
As a jazz keyboardist, I began collaborating with the pioneers of house & electronic music in the early 90s, and worked on hundreds of recordings and remixes by artists like Bjork, Miles Davis, and Meshell Ndegeocello.
Samples:
discogs.com/artist/28642-P…
GETTING TO KNOW EACH OTHER

I entered politics when Bush was (s)elected and became an anti-war activist and blogger. My work with the nascent blogosphere caught the attention of the Democratic Party and I became a liaison to the "netroots" for John Kerry and Hillary Clinton.
GETTING TO KNOW EACH OTHER
In 2016, I was a Clinton advocate and wound up on the opposing side of many progressive friends. Lately, I've been re-examining my role in that election and building bridges. Grateful to everyone reciprocating.
I'm married to the amazing
@leeladaou
.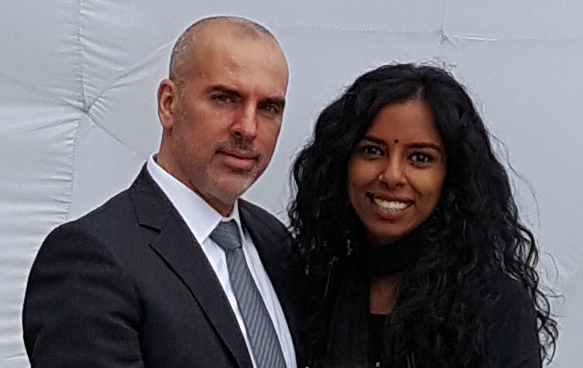 Thank you to all in this thread for sharing their personal stories! Apologies if I can't respond to everyone but I'm reading all the comments. What fascinating backgrounds!