.
@uklabour
1/12 JVL member spotlight: getting to know Councillor Sue Lukes. She downplays Labour antisemitism, whitewashing it along with her JVL colleagues.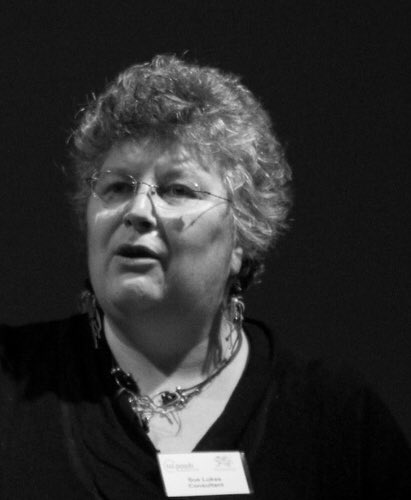 5/12 Other JVL members are Holocaust deniers, like Andrew Lee Thompson and Norma Ferrie, who was approached to be recruited (but she was already a member).

8/12 JVL are the kind of people who, when in a room together at their event, loudly applaud Holocaust revision
9/12 JVL used the murder of Jews in Pittsburgh, before the blood was dry, to score political points. Instead of condemnation they compared the murderer to the Jewish state and denied antisemitism was an issue

10/12 So Sue Lukes being a JVL member means she is downplaying antisemitism, all the while being in an antisemitic organisation with antisemitic members.