Environmental allergies are extremely common - affect ~40% of people.
Many upper/lower respiratory symptoms due to allergies but undiagnosed or treated incorrectly.
Likewise, many symptoms NOT due to allergies, also treated incorrectly.
This
#MondayMorning
thread will discuss⬇️
4 main nasal symptoms due to allergies:
-Sneezing
-Itching
-Congestion
-Runny nose (clear mucous)
No itching + mainly congestion = likely nonallergic causes.
Important to note that
#asthma
& allergies often go hand in hand. Poor control of rhinitis = cough, wheeze
Treatment differs by cause:
- Nasal steroid sprays single most effective treatment for ALL nasal symptoms; must use daily & consistently for best effect
- Antihistamines do NOT treat congestion or nonallergic rhinitis; may help itching/sneezing

Why proper diagnosis matters⬆️
Great evidence based approaches to answer common questions for treatment:
- European ARIA guidelines
euforea.eu/aria
- US rhinitis parameters
aaaai.org/Aaaai/media/Me…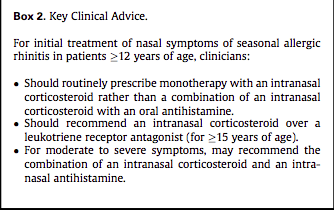 Immunotherapy, either allergy shots or sublingual options can be very helpful for people w severe or poorly controlled allergic rhinitis.

Both a big commitment to long term schedule = at least 3-5 years of therapy

Neither a 1st line treatment but can really help severe patients
Allergen avoidance big part of successful treatment for those with environmental allergies, another reason why accurate diagnosis matters.
worldallergy.org/education-and-…
I've seen many docs recommend broad avoidance measures for people who don't even have allergies = $$$, wasted effort
Hopefully this thread addresses some common questions surrounding environmental allergies.

As with any condition, lots of over and under-diagnosis.

Board certified allergists can help anyone with poorly controlled rhinitis or asthma. No need to suffer!