1/11 on DUCs:
Common view suggests that, even without higher rig counts, lower 48 production of 8.5 mb/d can grow this year by running down drilled but uncompleted wells - or DUCs - inventories of more than 8,000 wells.
#oott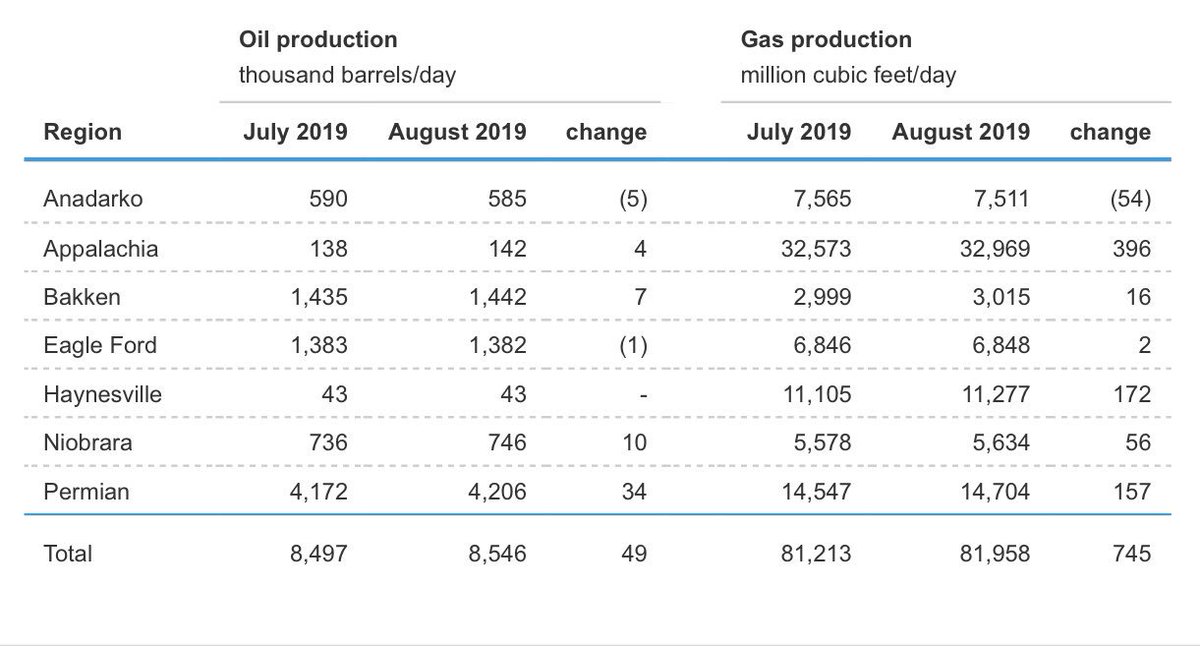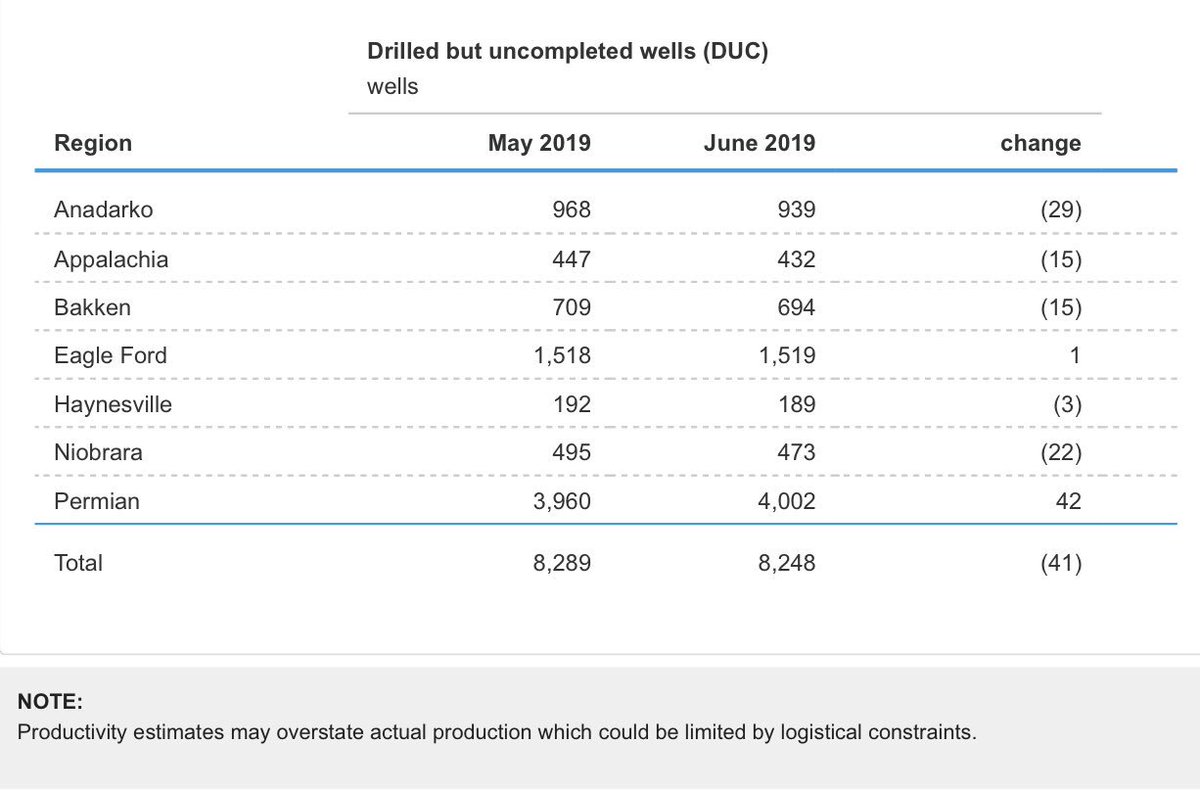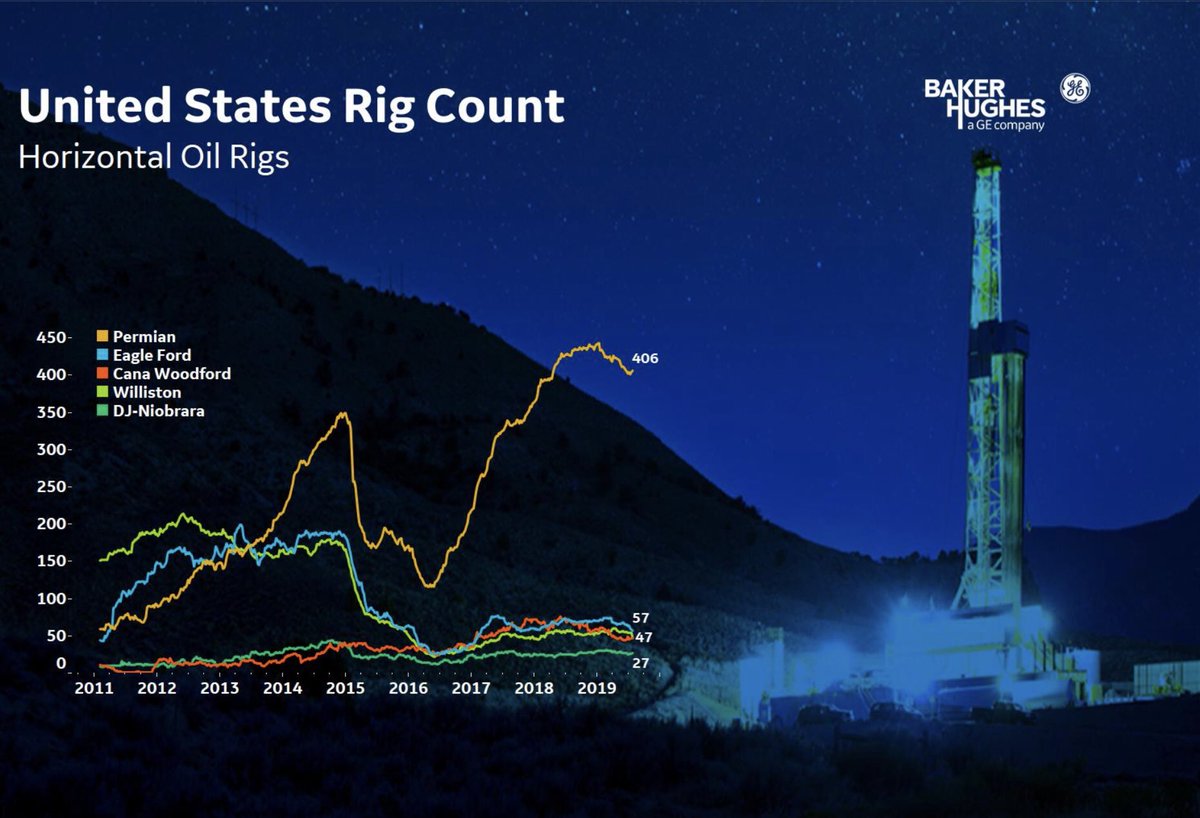 2/11 What are DUCs?

DUCs are the result of modern division of labour. A baseload inventory of DUCs therefore will always be present due to the scheduling of proppants, water, frac crews and other requirements.
3/11 More DUCs?
Recently, the ratio of DUC wells to completions has been rising. Producers build DUC inventories in low price environments—such as the weak Midland price environment of H2 18 related to pipeline constraints—and complete them at more attractive prices later.
#oott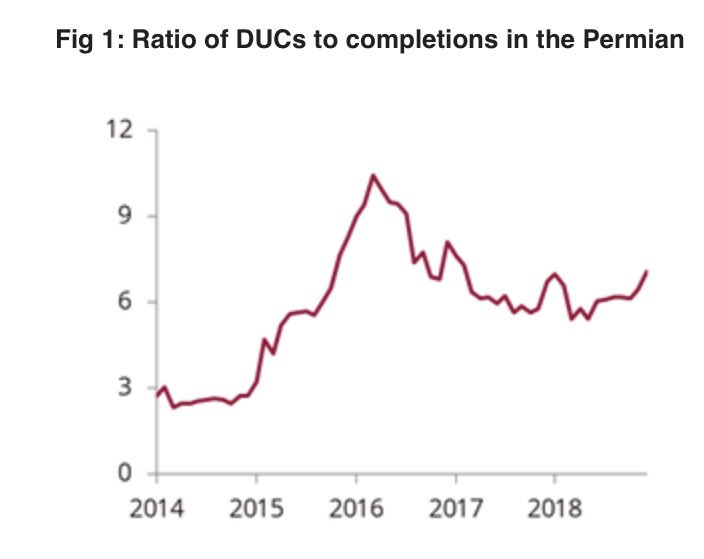 5/11 Vintage matters
Within the
#Permian
DUC count, >30% of DUCs are >five years old, and due to integrity or other issues, may never be completed. Moreover, lower IP rates would diminish their impact, while shorter laterals and shallower verticals also dampen their prospects.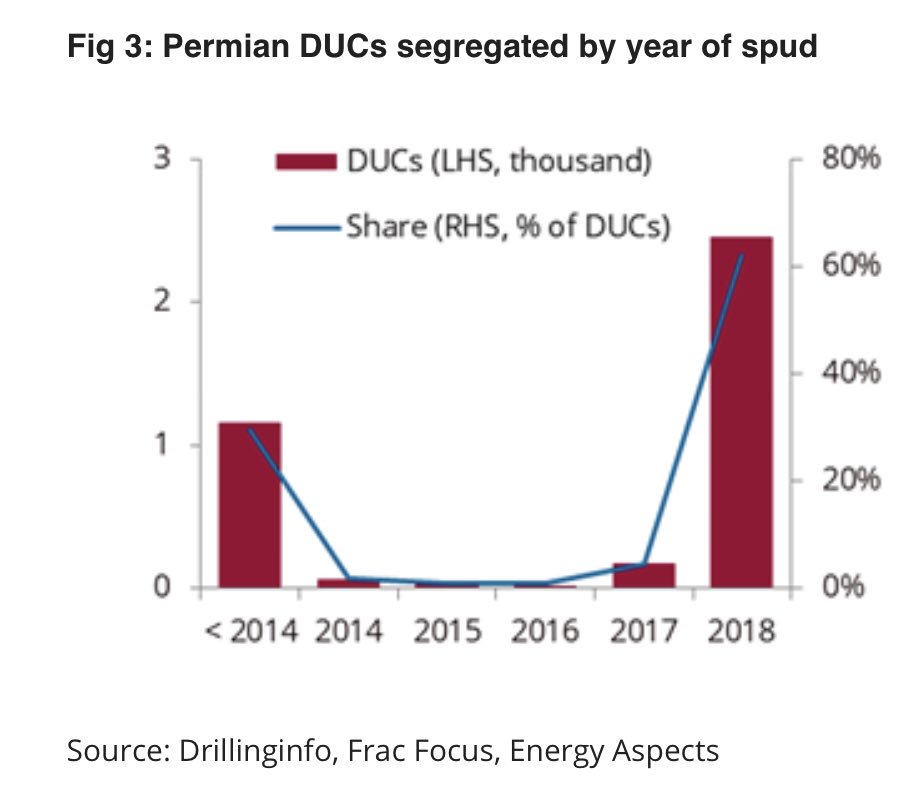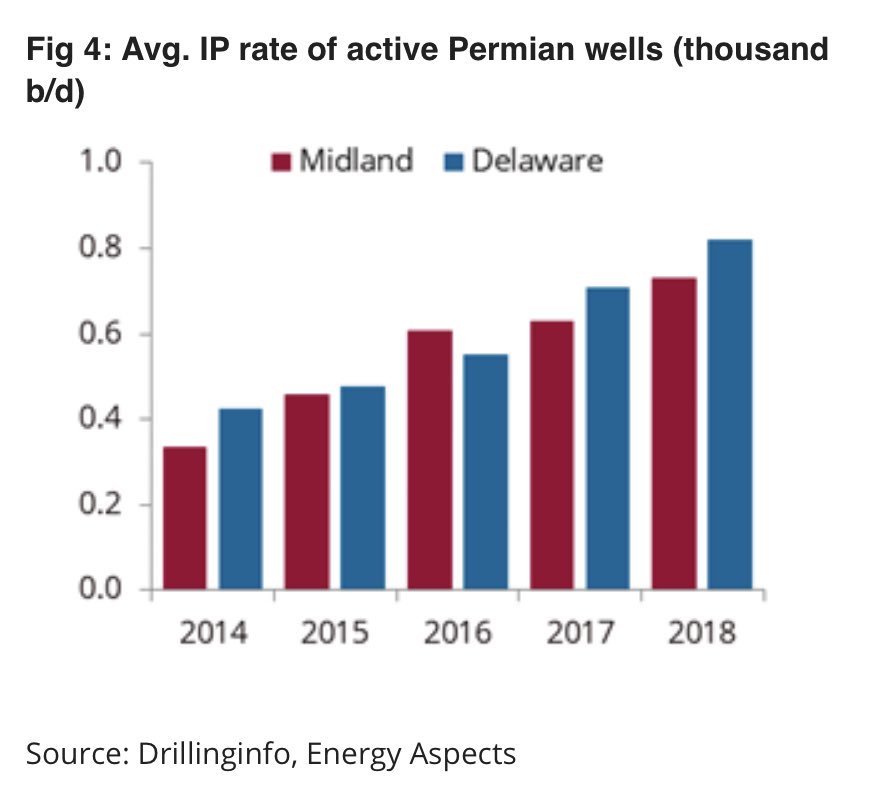 6/11 Definition matters

DUC counts may be overstated in estimates because of how they are defined. EIA defines DUC as well tnot completed for 20 days after the start of drilling, but different basins have different time spans bw drilling & completion that may reduce DUC count.
8/11 Location, Location, location
The potential of DUC well is affected by both its location and which company holds it. Approximately 73% of DUCs in the Permian are located in 10 counties: Reeves, Lea, Midland, Martin, Eddy, Pecos, Ward, Loving, Culberson, and Howard.
#oott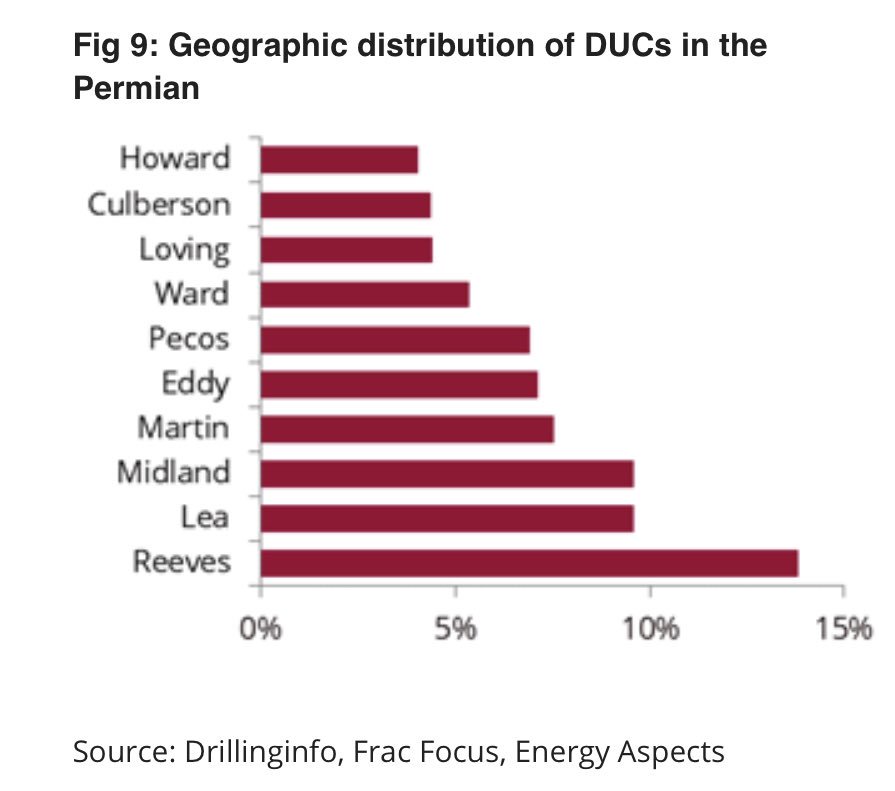 9/11 Counties have was vastly different IP rates...maybe
@ShaleProfile
can add a chart here for all above counties?
#wti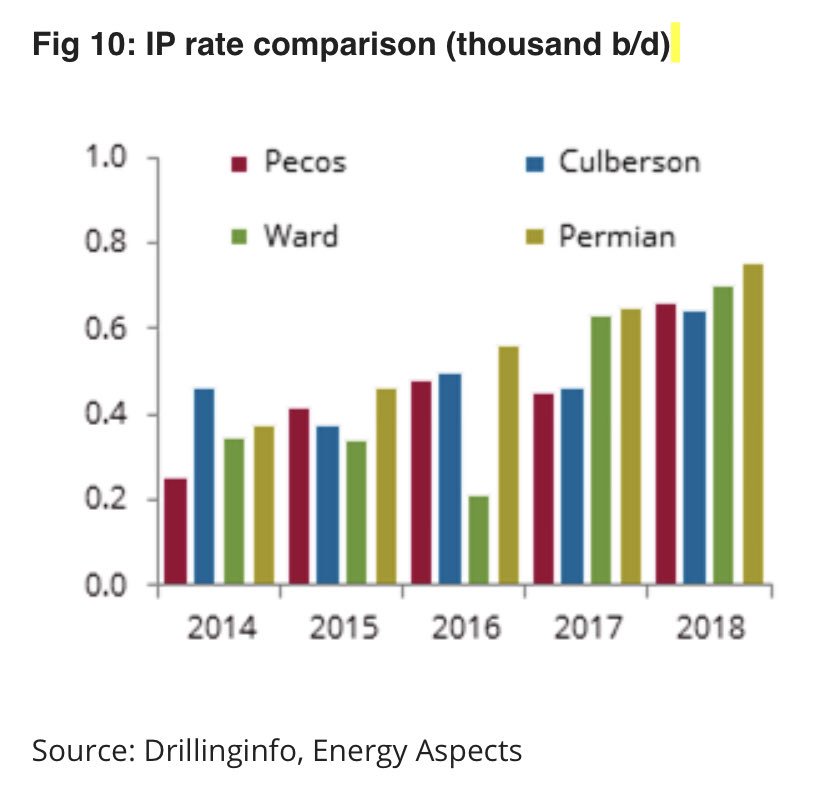 10/11 For instance, Reeves County is one of the largest holders of DUCs, with most of those in natural gas-rich fields. Around 80% of DUCs in the county are in Phantom field, where gas-to-oil ratio is persistently greater than Permian average.
#OOTT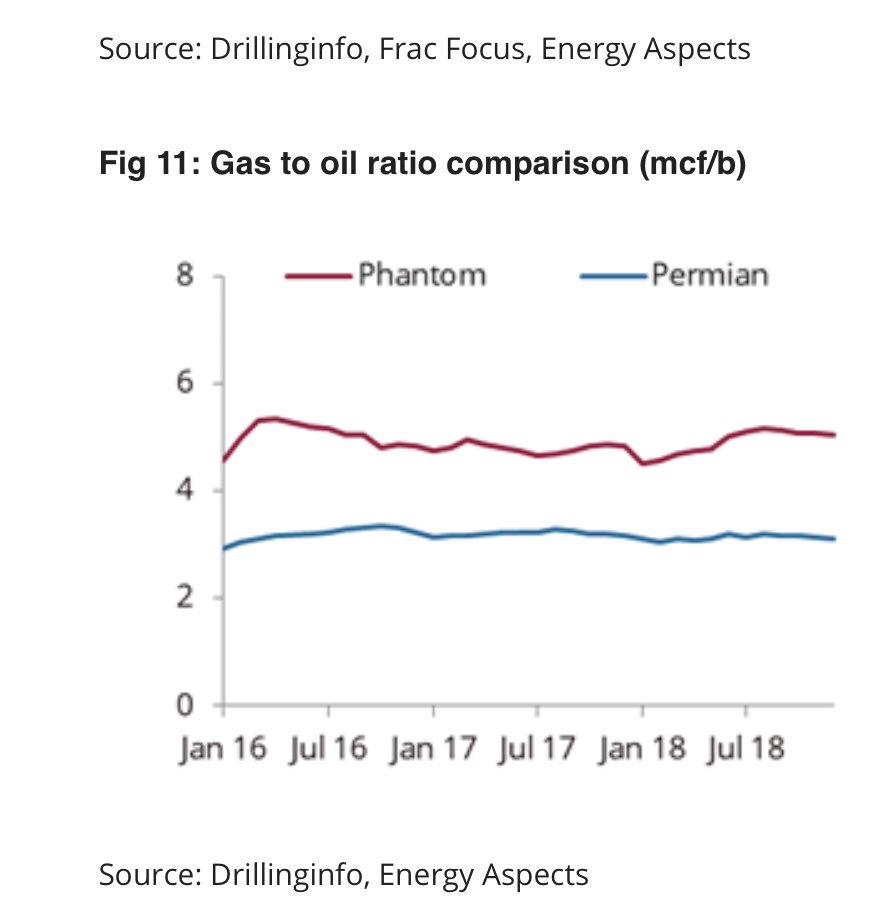 11/11
@energyaspects
concludes that 30% of Permian DUCs will fail to contribute noteworthy volumes of crudes, and that the volume contributed by the remainder of DUCs will not pose a material upside risk to their Permian growth forecast of 0.7 mb/d y/y average for 2019.