1/
Gun violence and visual censorship: a running thread.
2/
Remember that rare/unusual shot from Va Beach? Or this frame from Christchurch in New Zealand? Once again this weekend, horrific acts of
#gunviolence
on American soil. But between police and media, the scenes are completely sanitized. While carnage reigns, we see no blood.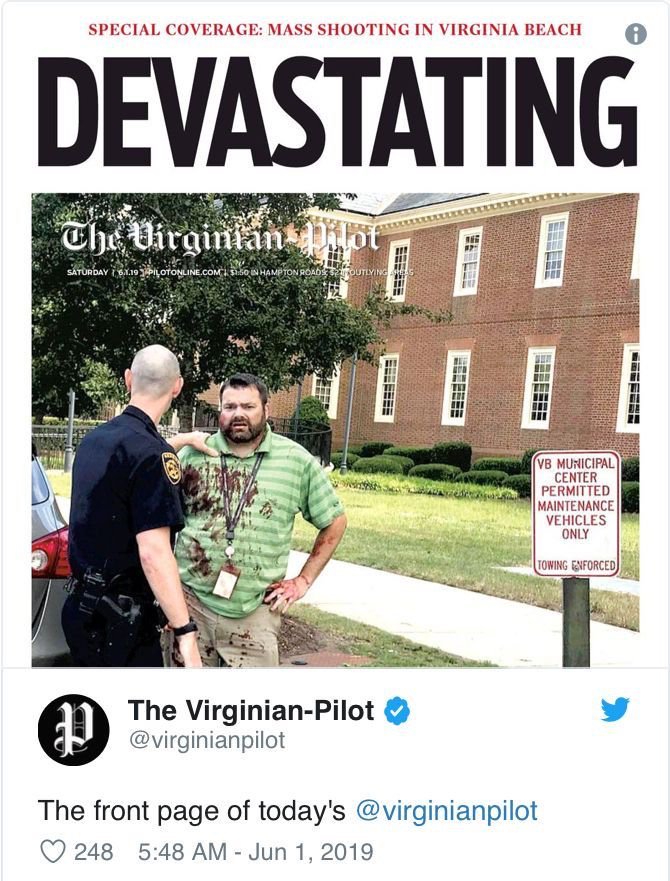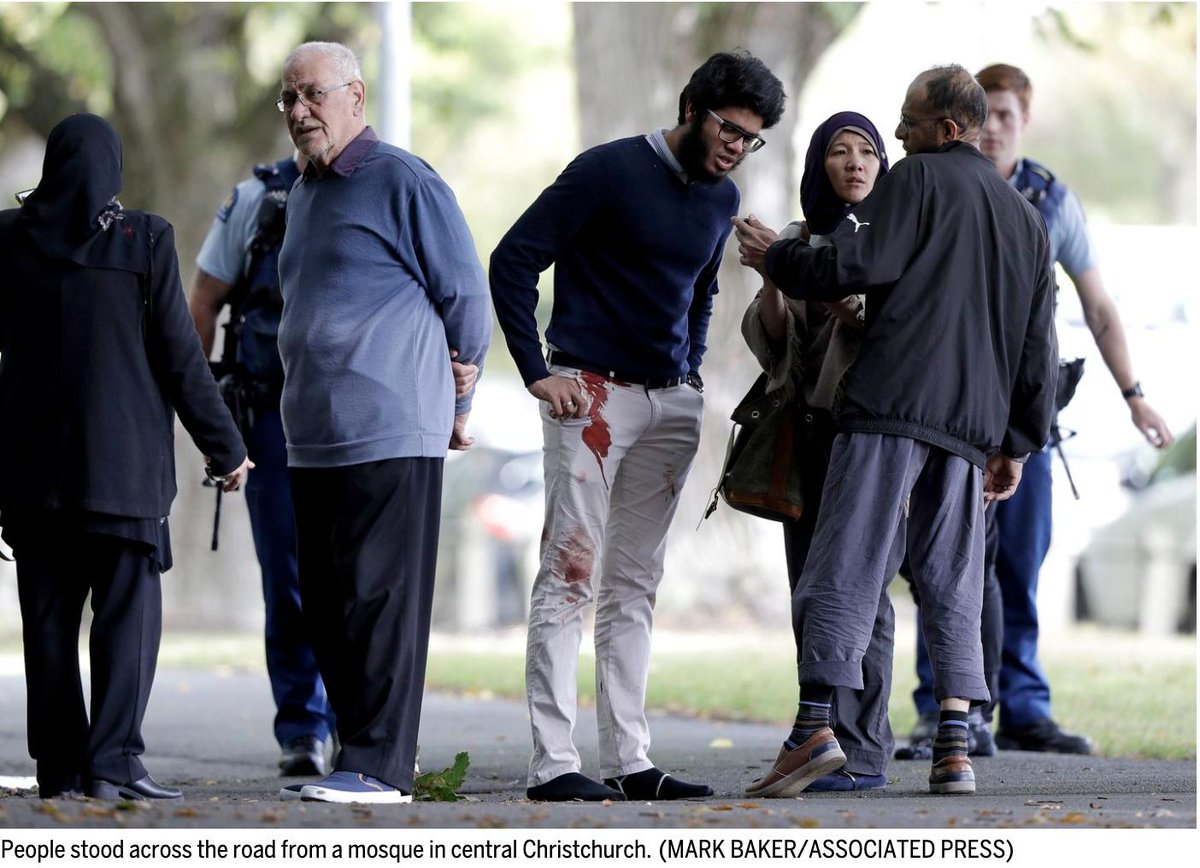 6/
With gun legislation off the table, the censorship of carnage is an implicit theme in this widely published, red stained protest photo from Dayton. 📷
@woolstonphoto
@reuterspictures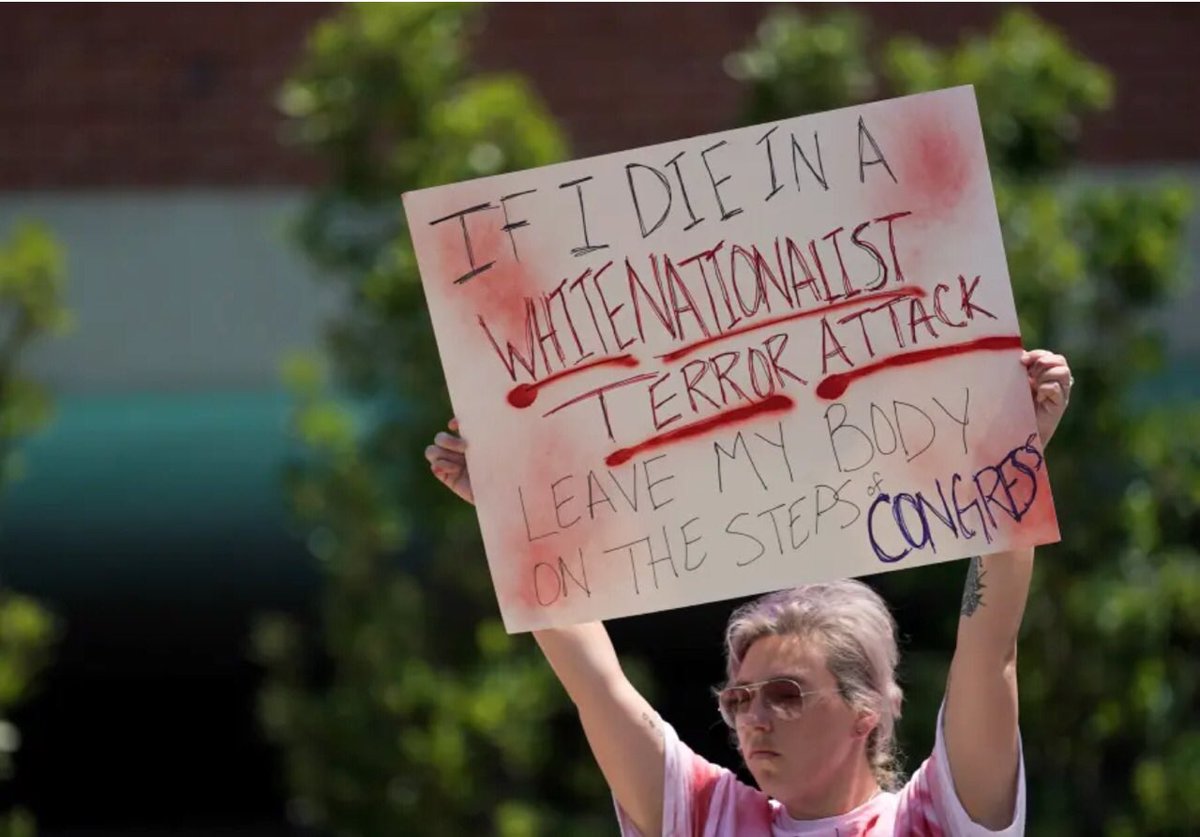 7/
In domestic terrorism, we hardly even see media photos of injured in recovery. This, via
@AP
, was posted to
#Beto
Facebook. (Of course, many who see this w survivor of
#ElPasoShooting
will dismiss it as campaign photo op.)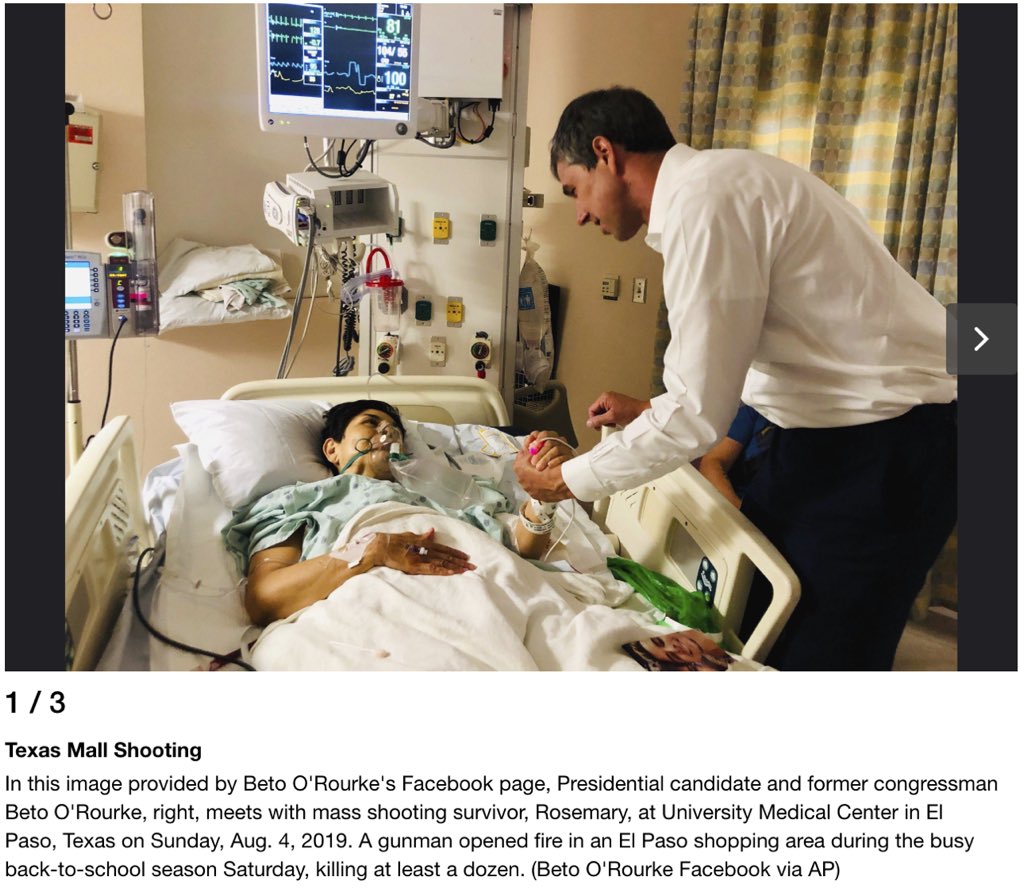 8/
When white Americans commit mass murder, we hardly ever see carnage. In contrast, when it came to Islamic terrorism, its often the bloodier the better.
#elpasoshooting
#daytonshooting