I'm going to make a new thread for
#SpaceMom
#CarrieFisher
to illustrate the process of charcoal drawing. I haven't done it in forever and I forgot how forgiving and wonderful it is. First step: very careful drawing, lots of ruler use, with harder (2B) charcoal pencil.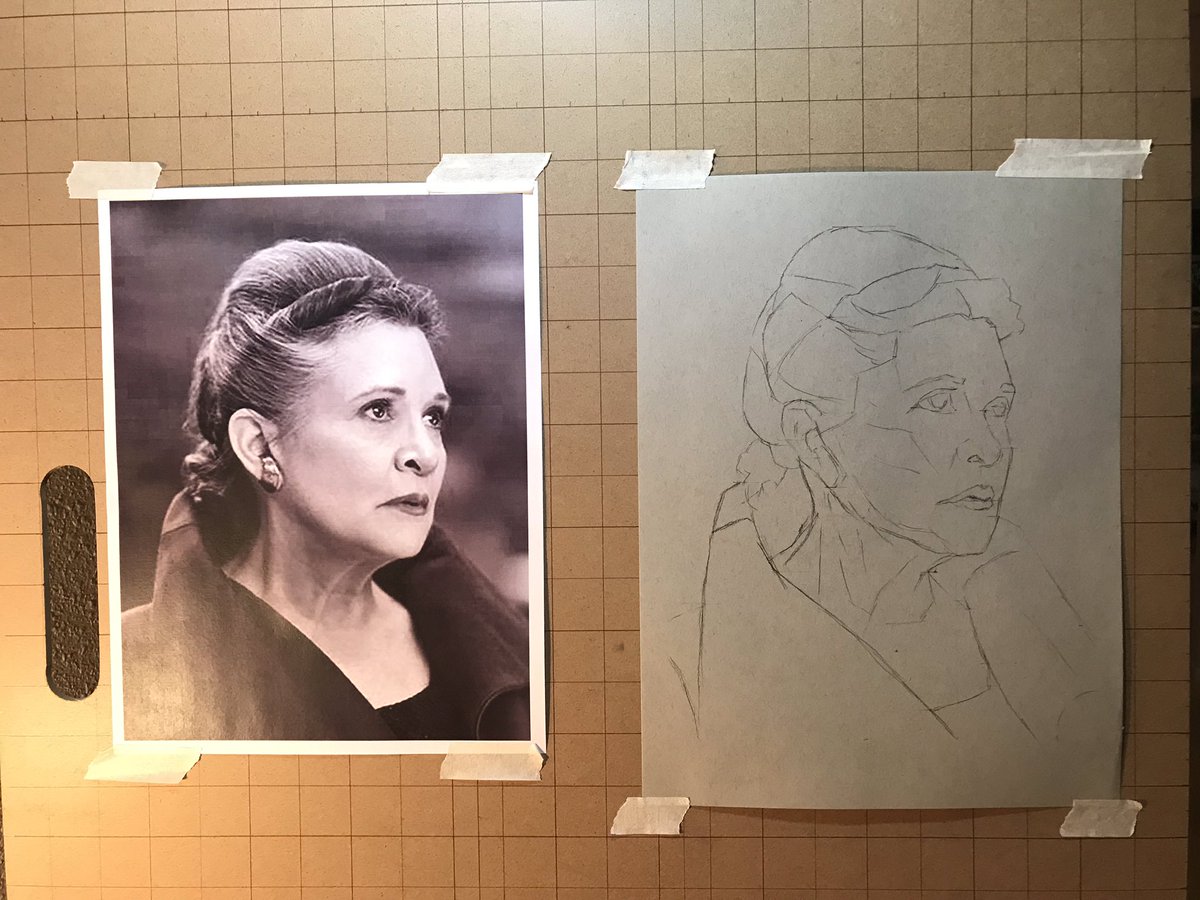 (Fear is good. Fear means I can learn something. Or I can screw it up. Can't do one without the potential of the other. Ok, let's do some shading on the face. Gaaah.)
While I am plying my plastic and kneaded erasers, please enjoy the Barenaked Ladies singing "Eraser" from their most wonderful children's music album, Snack Time.
I think I'm going to call it a night. I'm pleased as punch with myself.
#CarrieFisher
#SpaceMom
#MissYou