The email that
@snd_wagenseil
@thepacketrat
and I used during one of our media training talks is now the subject of a court filing. In it, Elon Musk completely fails - in writing / on record - to understand off the record and on background. Time for a follow-up post I guess.
@snd_wagenseil
@thepacketrat
The first section... off the record... is here. Item 43, is where things go wrong. Just because "off the record" is at the top of the email, there is no "explicit" instruction. Both you and the journalist need to agree before anything is off record.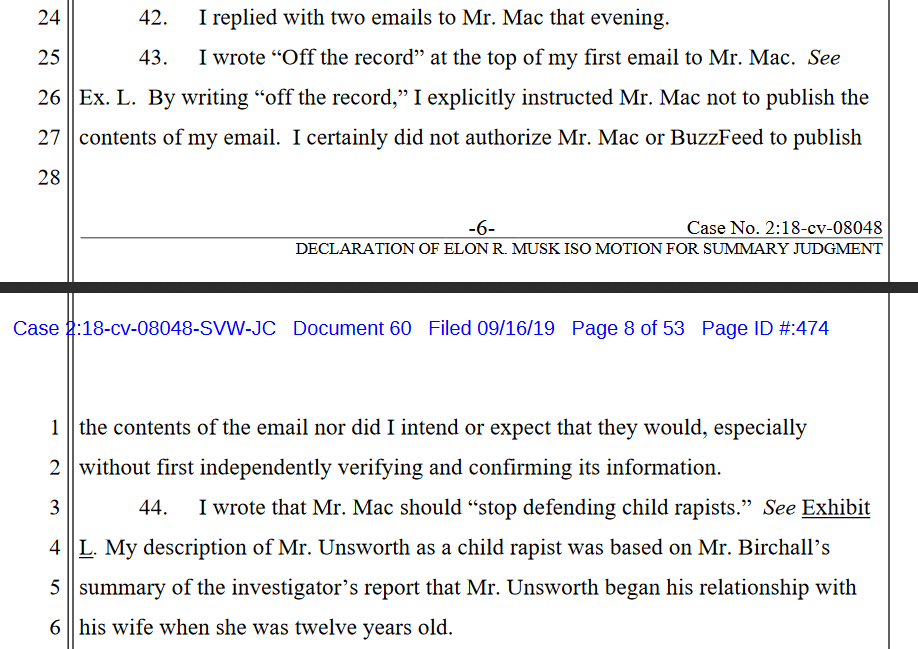 @snd_wagenseil
@thepacketrat
The second section... on background... is here. Once more, there was no agreement. If you email something to a journalist, and there no agreement before that email is sent... everything in said email is open season and can be used.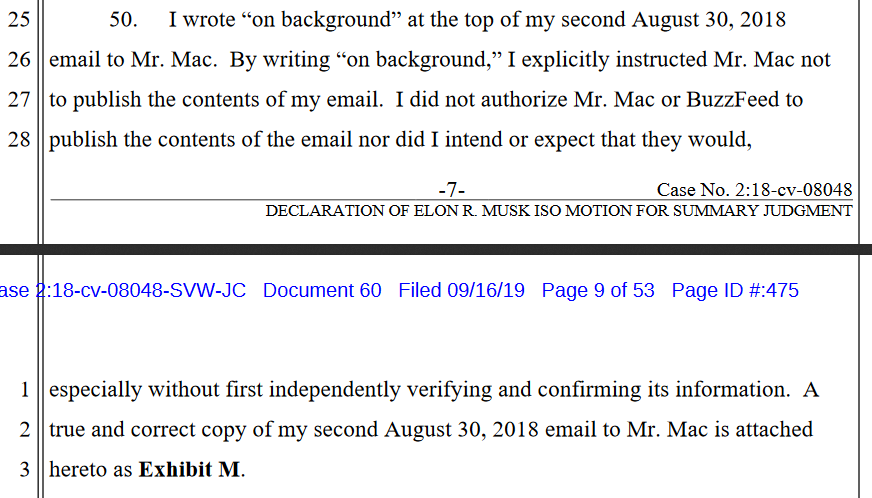 When talking to a journalist, unless clear rules are established beforehand, everything you say is on the record. You can't take it back once you say it.
1/n
It doesn't matter what you put at the top of an email, or state before you start speaking. The journalist has to agree. If you don't get the journalist to agree to on background, or off the record prior to talking, then everything said is on record & can be attributed to you.
2/2