[
#Thread
] Welcome to night of the long threads part two, this one's on
#Algeria
. A few of you got in touch (
@fatenaggad
&
@OpenAlgeriaOrg
) to ask about the trend
#كلنا_زغماتي
, which translates as "we are all Zeghmati". Belkacem Zeghmati was appointed Attorney general earlier
2/
this year. However, Zeghmati is at odds with the country's judges after they went on strike after a huge reshuffle. The strike threatens the
#December12
elections in Algeria, which are being opposed by the opposition who believe it will just lead to the continuation of an
3/
elite junta. So essentially, the hashtag "we are all Zeghmati" is seen as supporting the status quo, a quasi military government that doesn't represent the democratic demands by many Algerians. Anyway, next up is the analysis, which will add to a great one by
@AymeneZermane
@AymeneZermane
4/ I analysed around 4021 tweets by around 2044 unique accounts. Assuming I hoovered up most of the tweets, the hashtag started around 26th October but really started getting traction between 2nd and 4th November. That's not the interesting bit though...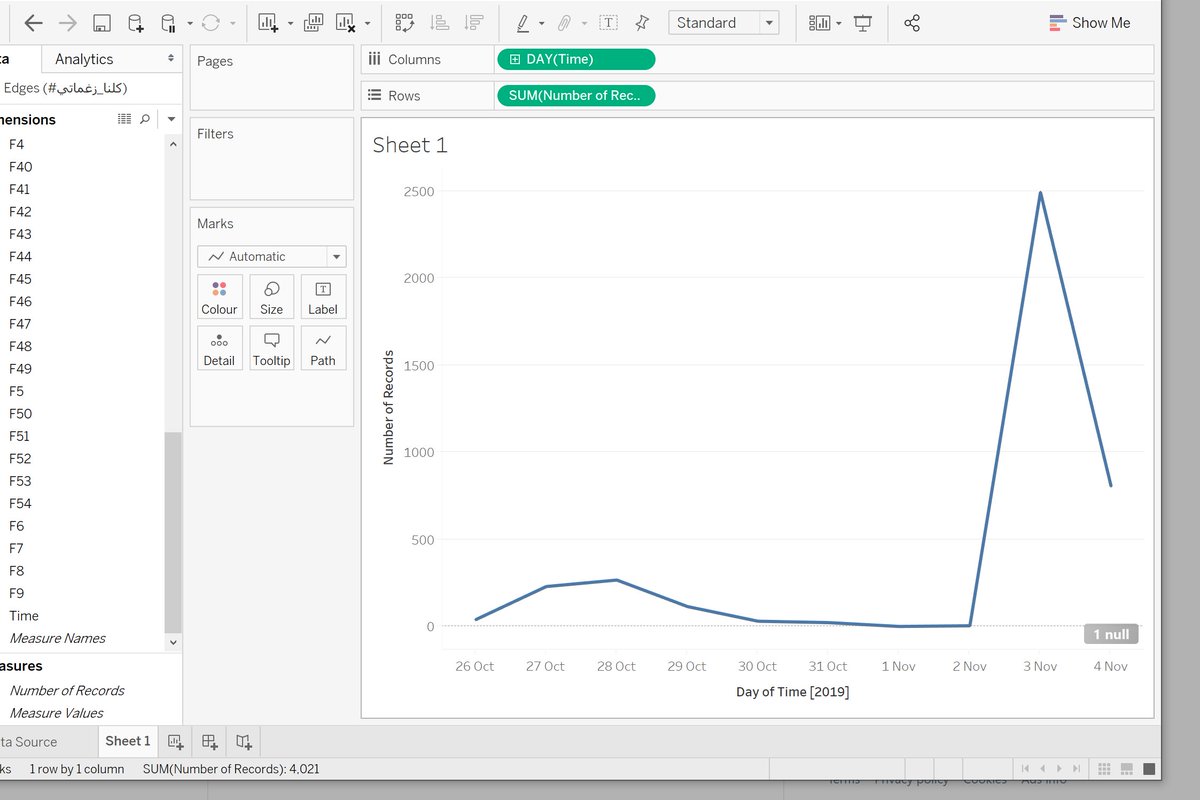 @AymeneZermane
5/ I analysed the creation date of the accounts, and was shocked. As you can, between 2008 and today, the average number of accounts created per month active on the hashtag is only 15. However, the number of accounts created in Sept 2019, is 303. and in October 2019 it's 204!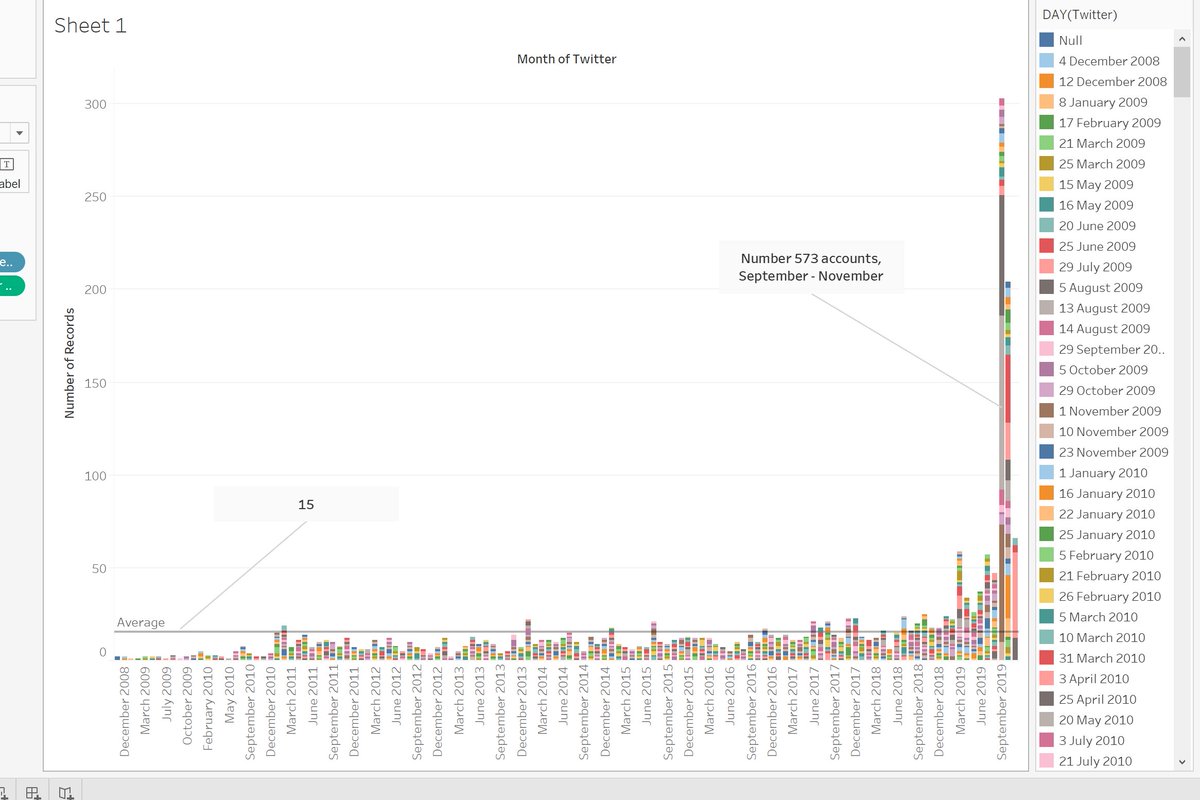 @AymeneZermane
6/ Indeed, over 25% of accounts in the sample were all created in the last three months. What's more 15% of all accounts in the sample were created across just five days, see the table below! That's a clear indicator of inorganic activity.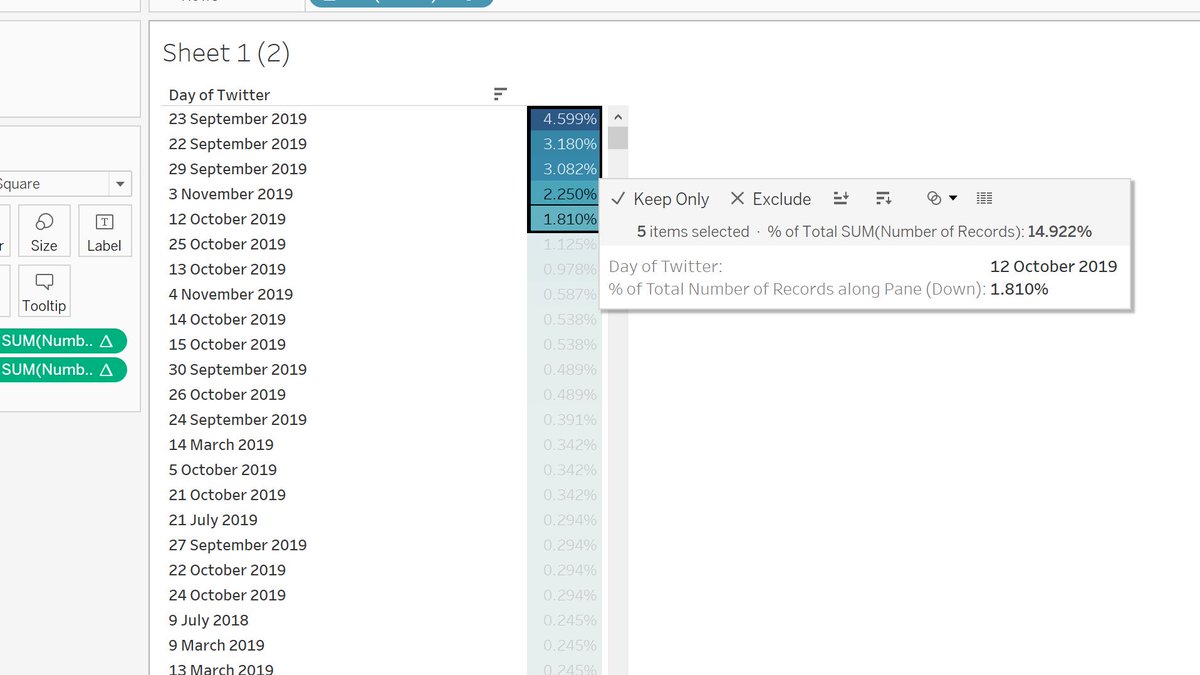 @AymeneZermane
7/ Also, if you remember from my last thread, we had inorganic accounts tweeting on the broadly anti-opposition hashtags
#ماتهدرش_باسمي
(not in my name) and
#الجزائر_تنتخب
(Algeria votes/is voting). Here's the thread What's interesting is that the
8/
accounts tweeting on the "we are all zeghmati" hashtag are the same accounts. So whoever ran that campaign back in September and October is running the Zeghmati campaign. This really adds more weight to the argument that this is some sort of anti-protester influence operation