Analysis:
#NYSE
#MCD
Case 45
#McDonalds
Corporation
DISCLAIMER: The analysis is strictly for educational purposes and should not be construed as an invitation to trade.
Thread 👇👇👇
MCD 1/7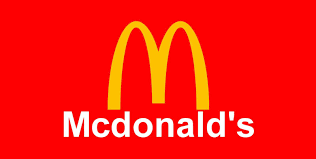 McDonald's has been in a spectacular bull run since 2003 but peaked at 221.93 in August 2019 and corrected heavily. The short and medium term trends are bearish but ......
MCD
2/7
..... the long term trend remains strong and we expect price to rise to a new all time high of 245 by the third quarter of 2020.
MCD
3/7
Chart 1
Monthly Chart: A close below the rising
#trendline
warns of a deeper correction. towards the
#SMA
20 at 185.17.
MCD 4/7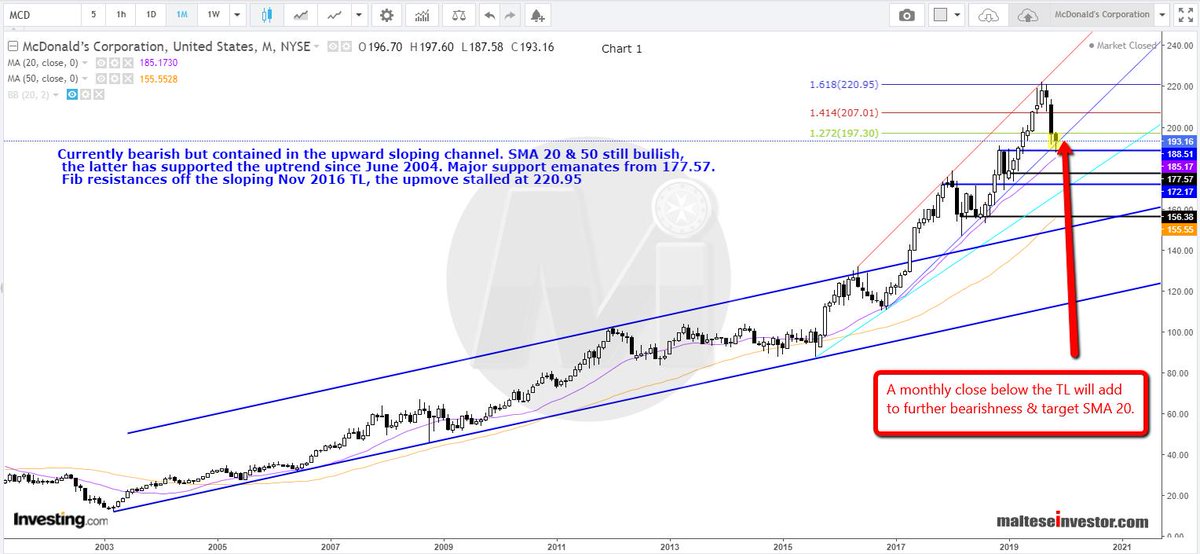 Chart 2
Weekly Chart: Breaking lower below the SMA 20 & 50 and a strong weekly bearish bar. Price would now have to close back above the rising dashed trendline
#pivot
(off the close) at 201.92 to challenge firm
#resistance
at 209.40.
MCD 5/7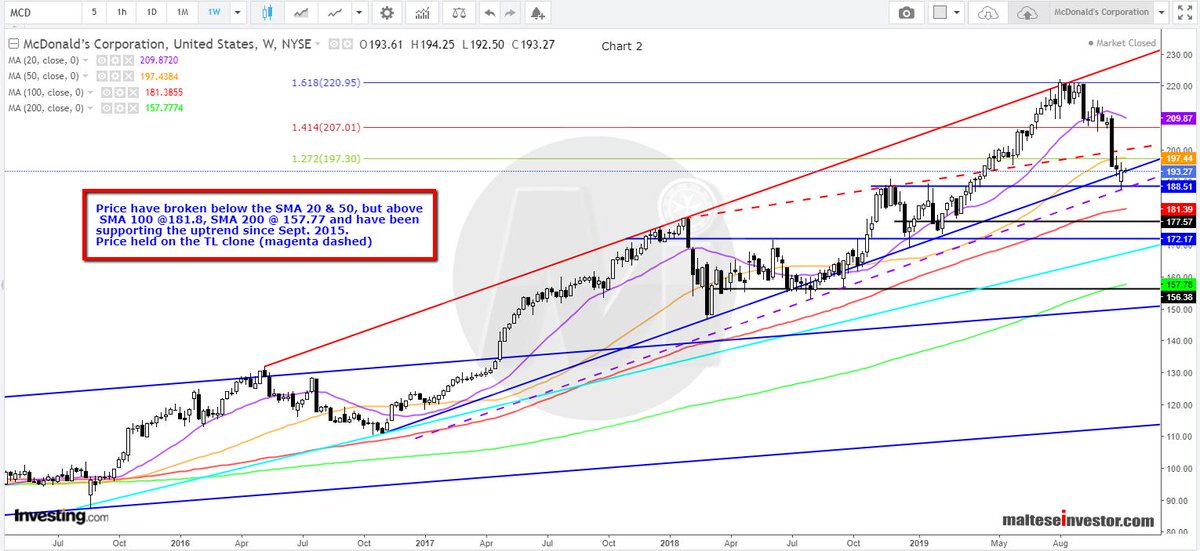 Chart 3
Daily Chart: Price has broken below the main
#movingaverages
and bounced off the trendline clone - a 2 day close below targets 177.57
MCD 6/7