SCOOP: One of Trump Org's longest tenured employees, CFO Allen Weisselberg, who's now co-running the business, escaped federal prosecution for the Stormy Daniels payments but is now a focus of an investigation by the Manhattan DA.
by
@peterelkind
#Maddow
bit.ly/2pEvt1z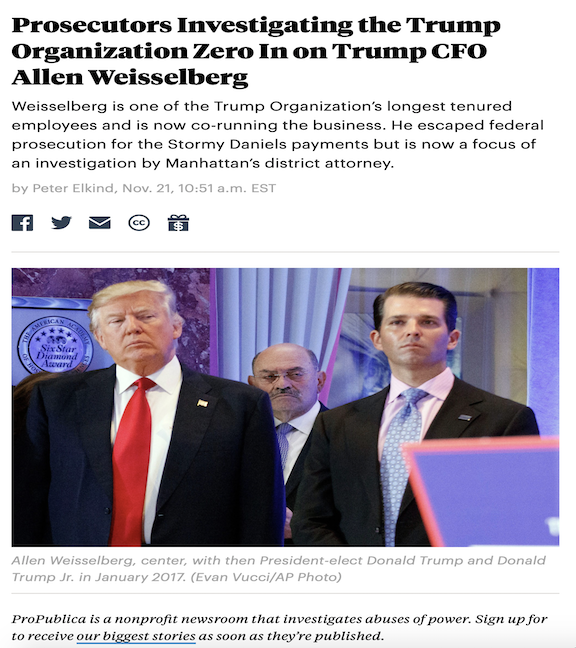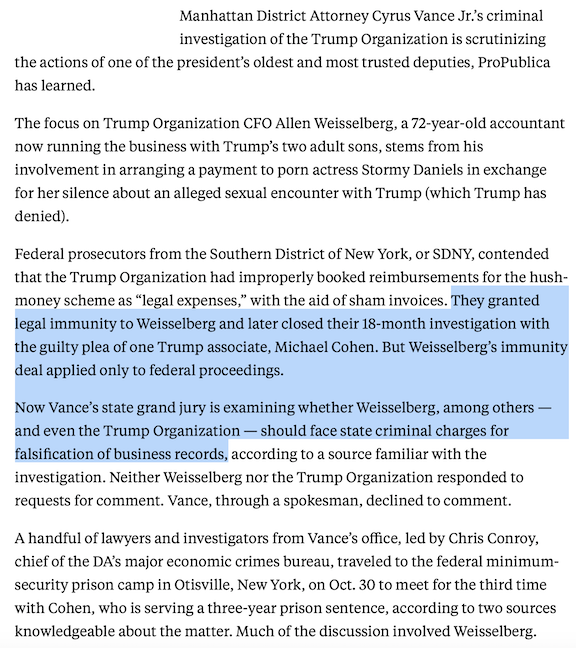 @peterelkind
SDNY granted immunity to Weisselberg [that only applied to federal charges] then abruptly closed the case after Cohen's conviction.
Now a state grand jury is examining if the CFO, among others—even the Trump Org—should face state criminal charges.
#Maddow