Our research team
@CUHKMedicine
analysed >300 specimens from 14
#HongKong
patients confirmed with
#COVID19
and discovered that the virus was detectable in the
#stool
samples of all patients, regardless of the degree of illness.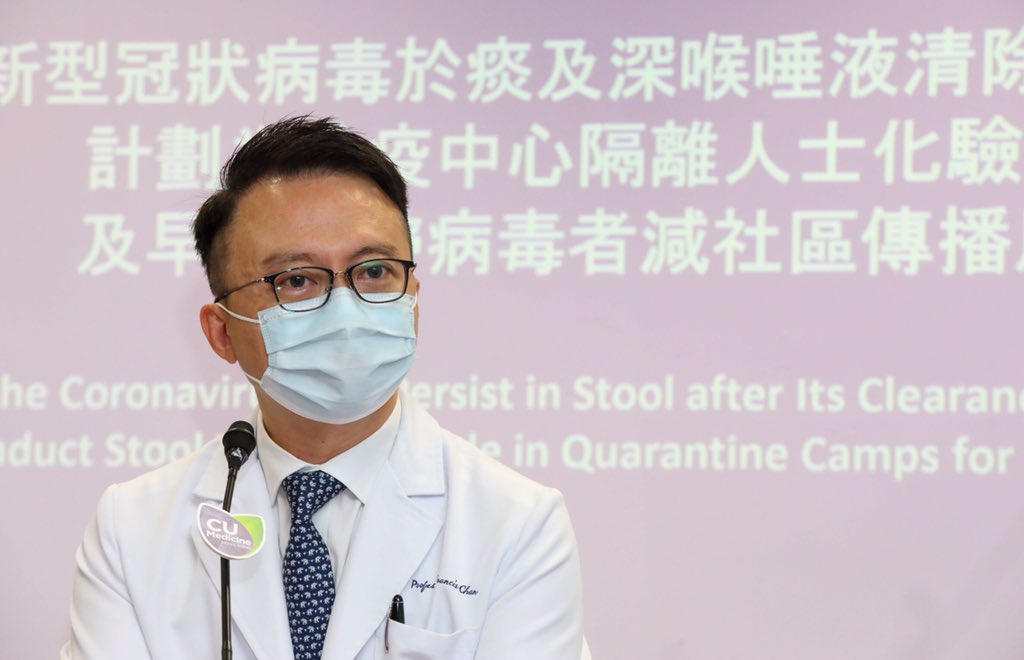 Our study suggests that virus shedding in stool may have public health implications. First, it may serve as an alternative
#screening
tool in people without
#respiratory
symptoms.
In view of our finding, we will in the first stage screen
#stool
and deep throat saliva for 100
#asymptomatic
close contacts admitted to the
#quarantine
centers. This will help determine whether stool test can effectively detect
#COVID19
in
#asymptomatic
persons.
Second, virus shedding in stool may impose health hazard to others. Virus shedding in stool could contaminate the environment and the virus could be transmitted through
#mucosal
surfaces of eyes, nose and mouth after people touch the contaminated surface.
Caretakers and food handlers should be particularly vigilant about their hand hygiene.