#TheResistance
can be even more effective if we create a
#BlueWave
in 2018, but we have to start now. Are you fired up? THREAD: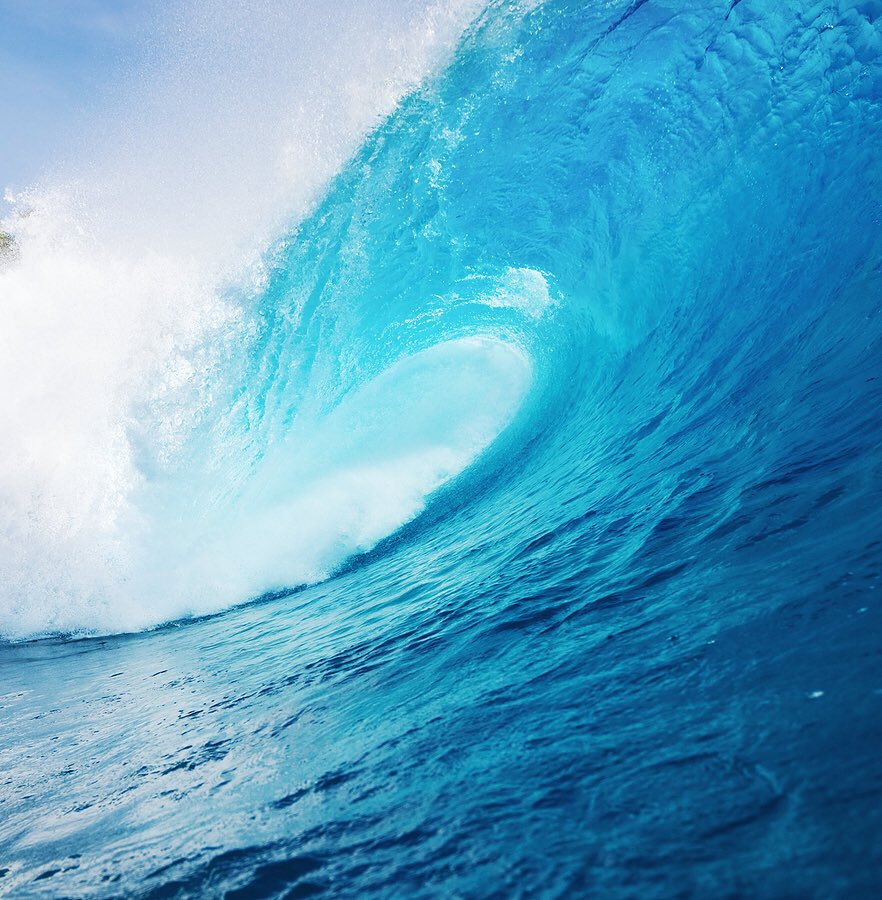 #TheResistance
needs to kick the complicit GOP and their terrible agenda to the curb. Here's our roadmap:
🚨 Fair warning: This won't be easy. Even if Trump goes down in flames, this is still an uphill battle for us.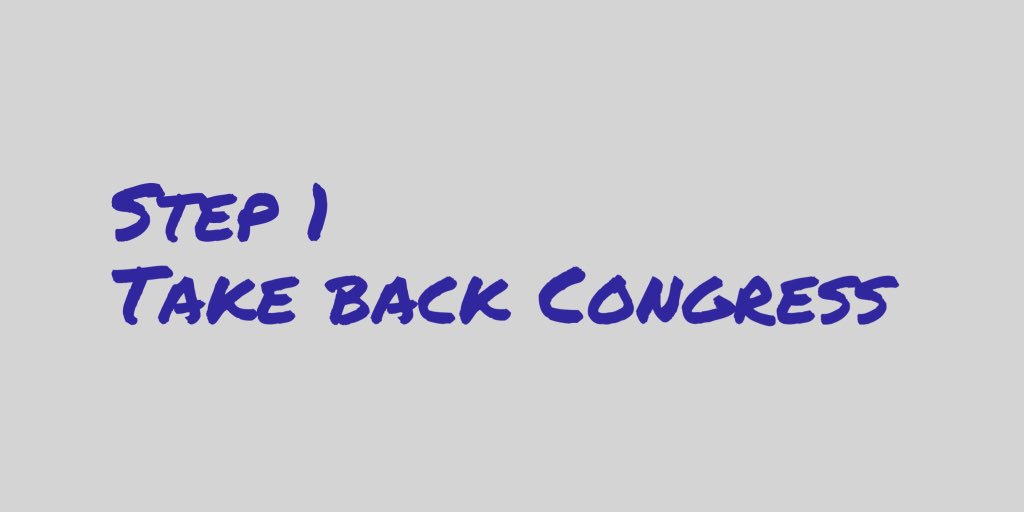 SENATE: 33 seats will be decided (8 GOP, 23 Dem, 2 Ind). Dems & Ind need to hold their seats AND flip 3 GOP to take the Senate.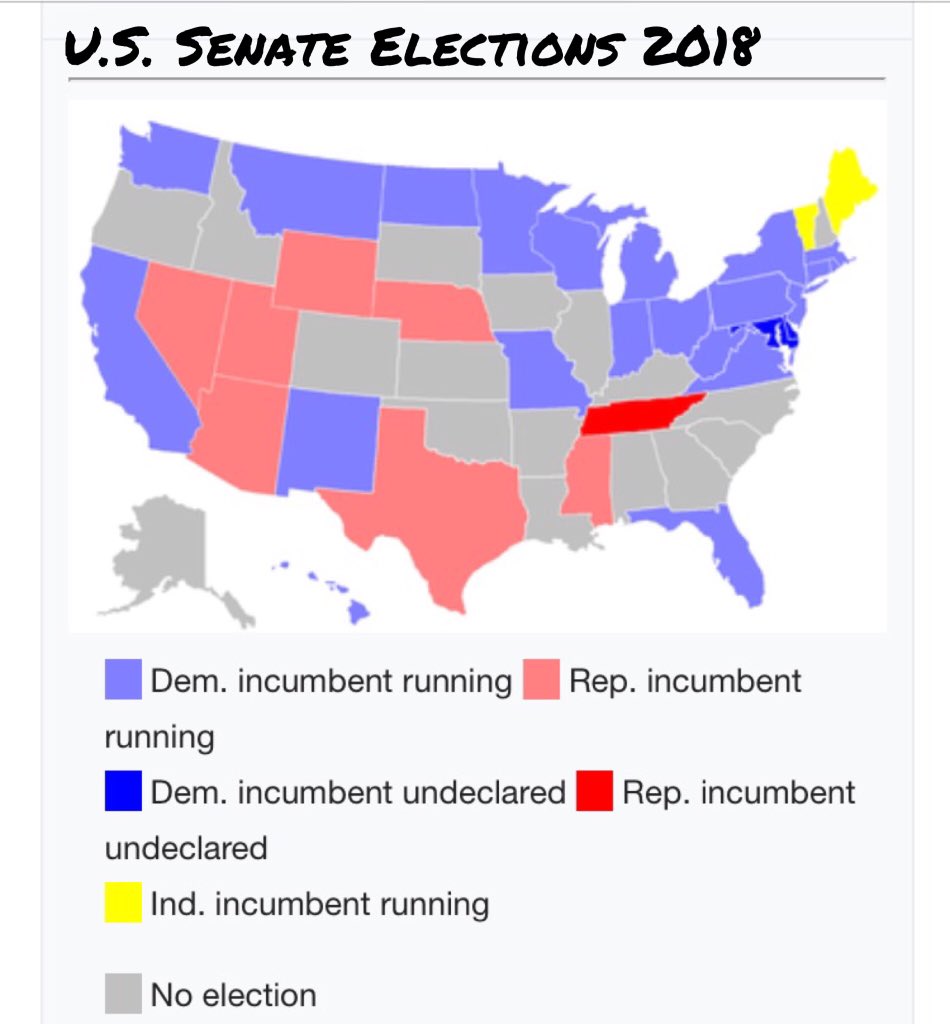 HOUSE: All 435 seats will be contested in 2018. Dems need to hold all their seats and flip 24 GOP seats to take the House.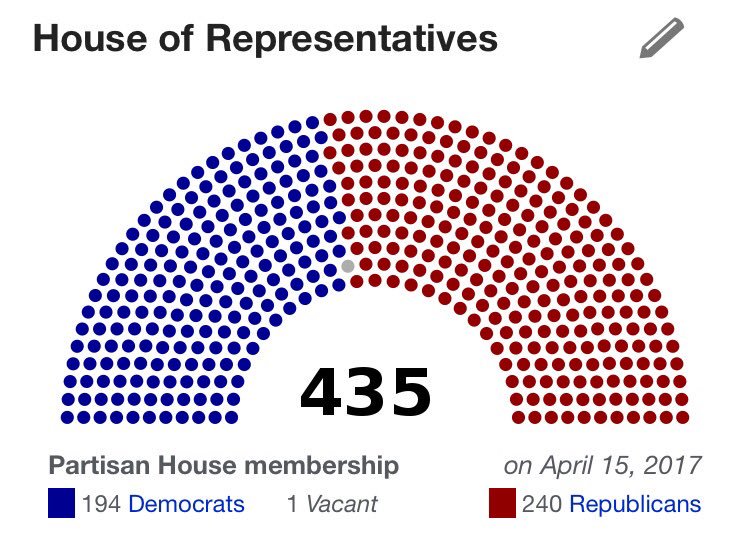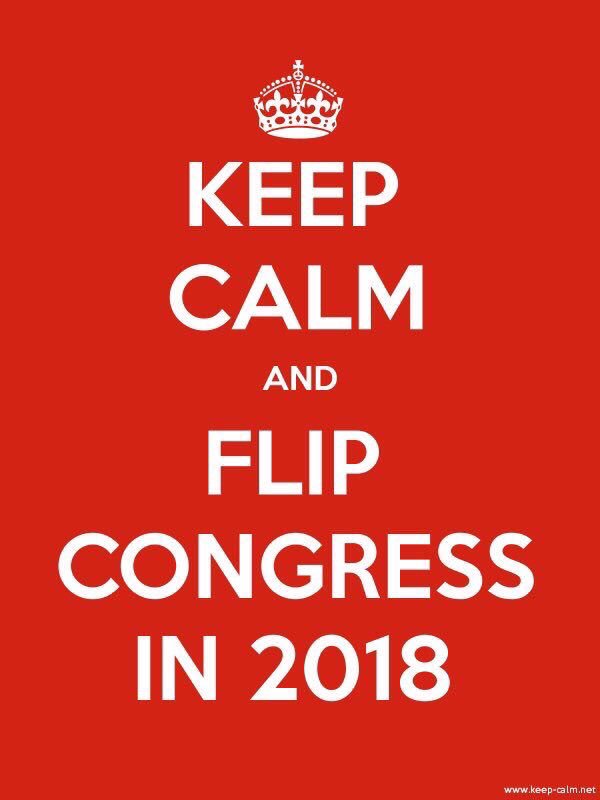 Find who's running in your Senate & House races — learn about their platform, sign up for campaign updates, volunteer.
You could also support the most competitive House district near you. Sign up at
@swingleft
and/or
@flippable_org
right now.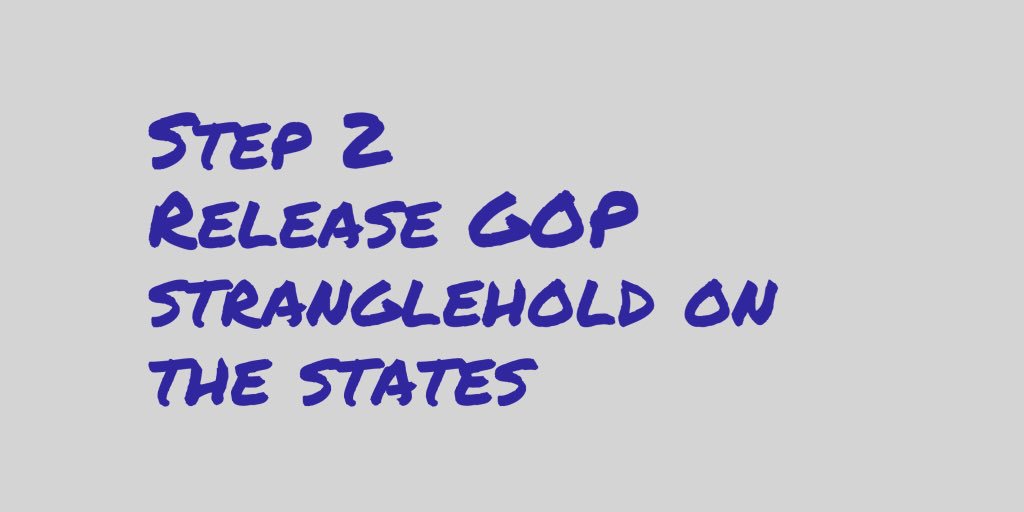 The GOP have been working at the state level effectively for decades. They now control 34 state legislatures while the Dems control 14.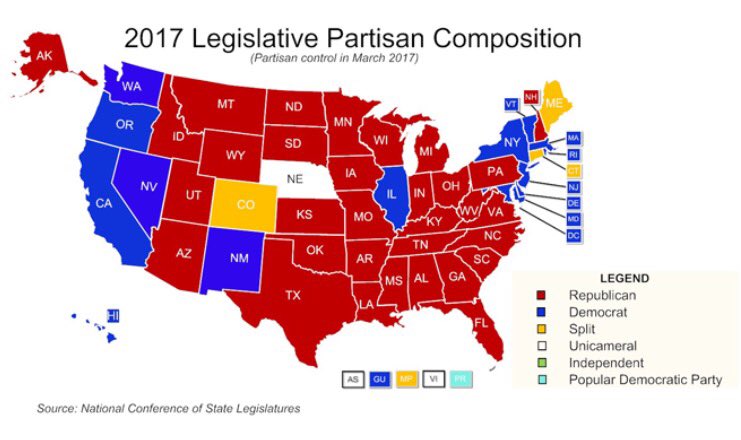 That said, a few governors, AGs, and sect. of state have been our best defense to protect us from harmful White House policies.
State level politicians affect us more in our daily lives. Let's get more of them elected that are on our side.
#TheResistanceIsLocal
There are 36 governor races in 2018. Get involved in yours.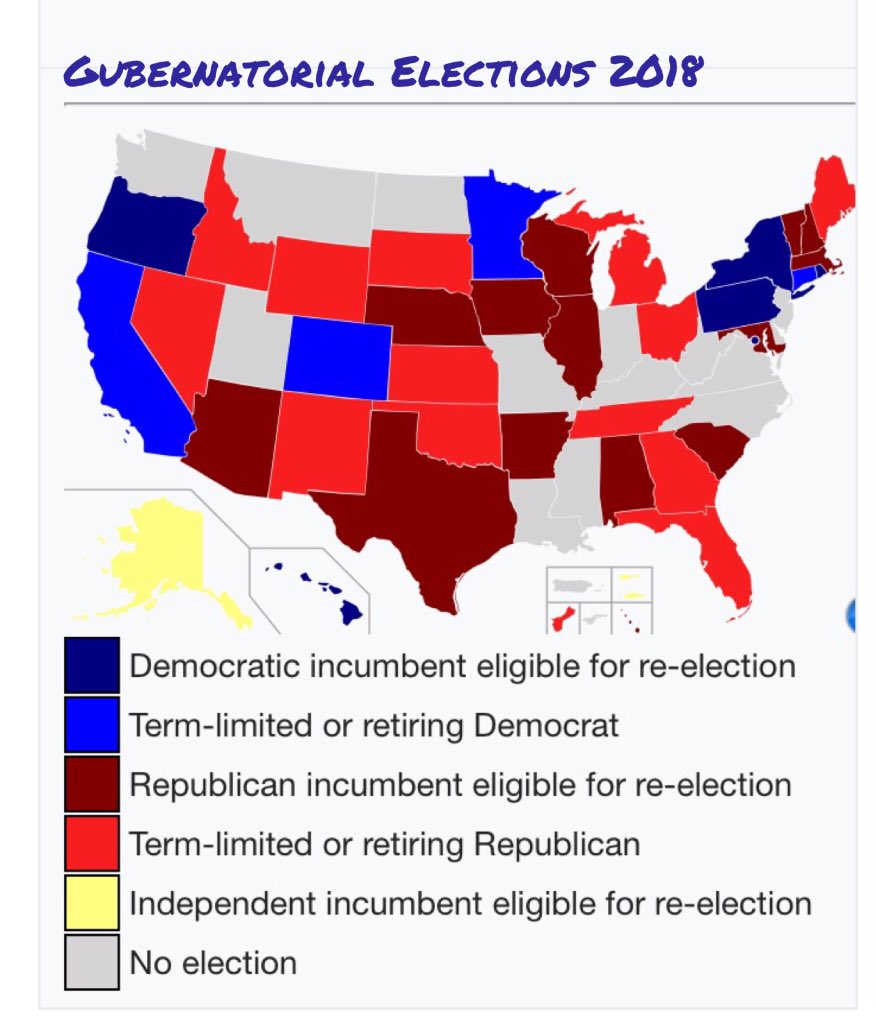 Know which state districts you are in (& the names of your current legislators.) Find them here:
openstates.org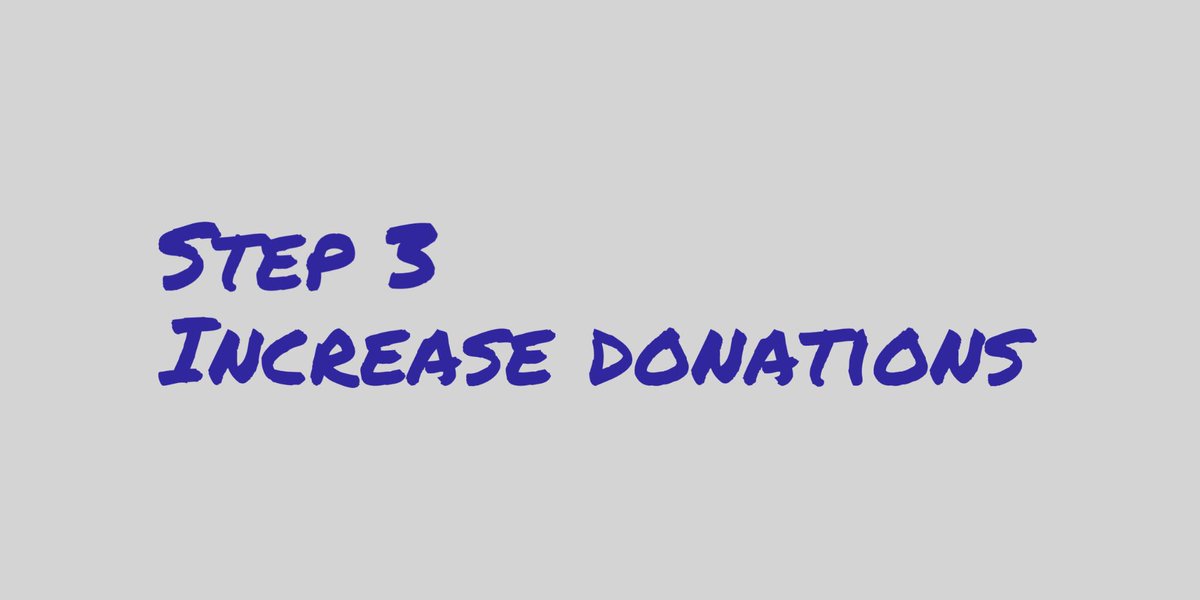 The GOP spends heavily year in and year out on state level races. They don't wait and spend every four years. We must do the same.
If you have any capacity to do so, start donating to your candidates. Give directly to them. Start now and then keep giving.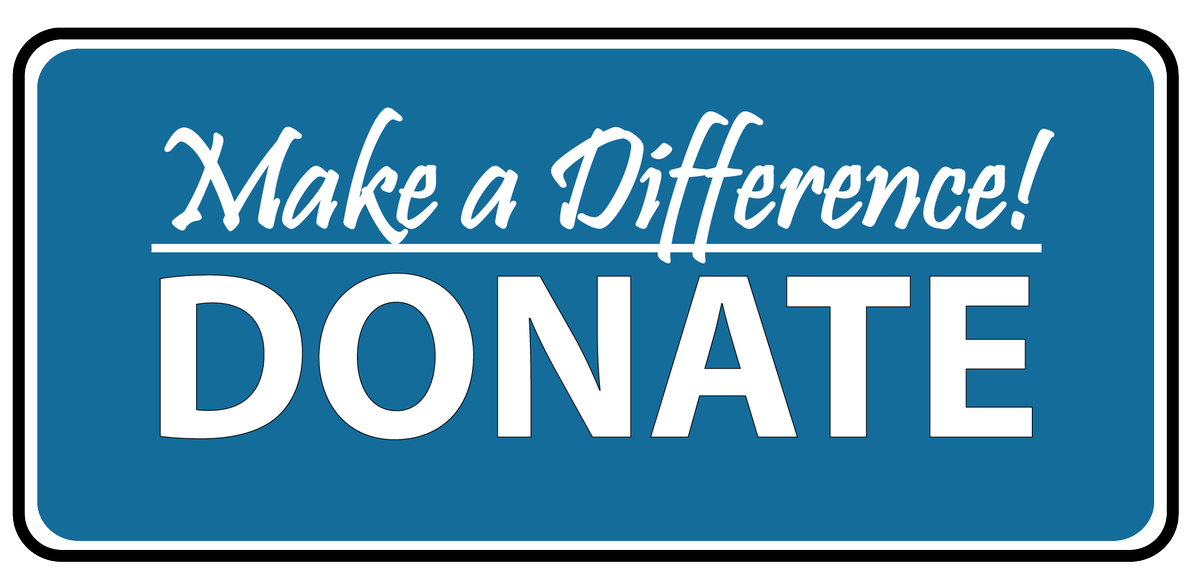 (I'll reserve the pros & cons for giving to the party or PACs for another time.)
Early money helps a candidate get their name and message out there. Being an unknown to the voters kills their chances.
Funds help establish a campaign office, pay for direct mail pieces and media (ads, yard signs), and events (rallies, fundraising).
Funds help pay for campaign staff to work the phones, book appearances, organize volunteers, fundraise.
Go to your candidate's website (you've gotten those bookmarked, right?) and donate from there.
Next level up, consider raising more funds for your candidate by holding a fundraising event for them. Call them to offer your services.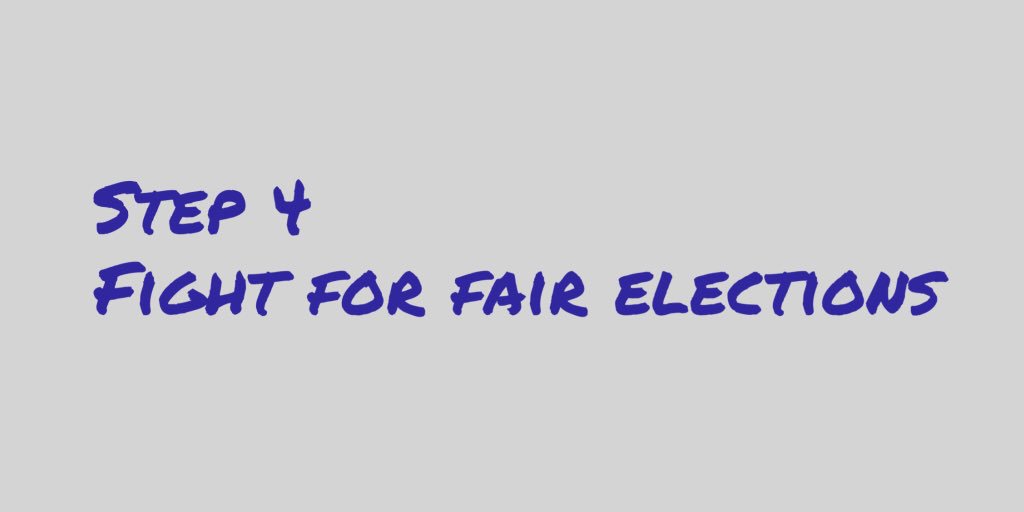 It's no secret the GOP has invested time and money into limiting people's access to voting. We must combat that immediately.
Understand the Voter ID issue & do something about it:

Understand how the GOP has gerrymandered districts & how you can fight it:

Getting folks registered to vote is critical, but your help is needed: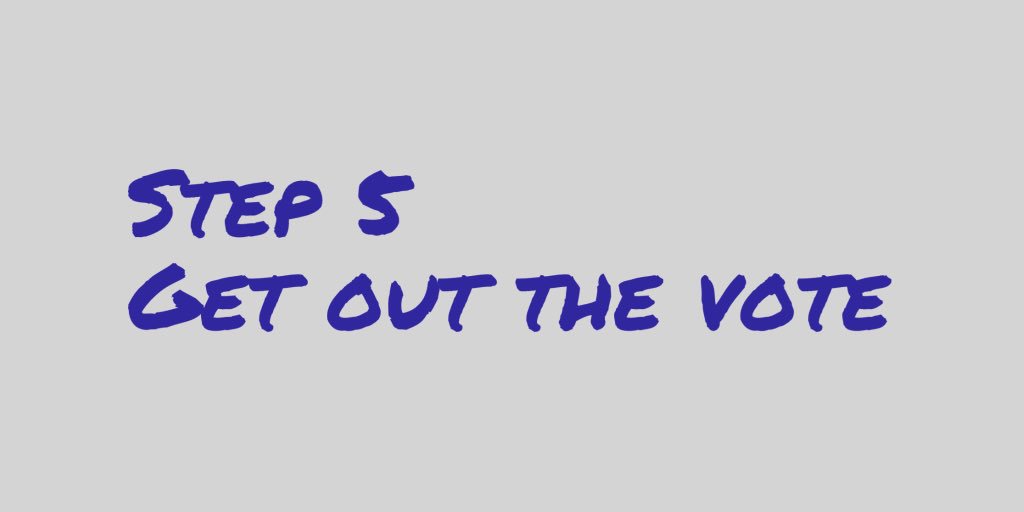 The GOP has gotten their majorities in part because our turnout at midterms falls off a cliff.
Look at this. In 2010, our turnout dropped by 40%, while the GOP only lost 13%. Dems got wiped out in that midterm.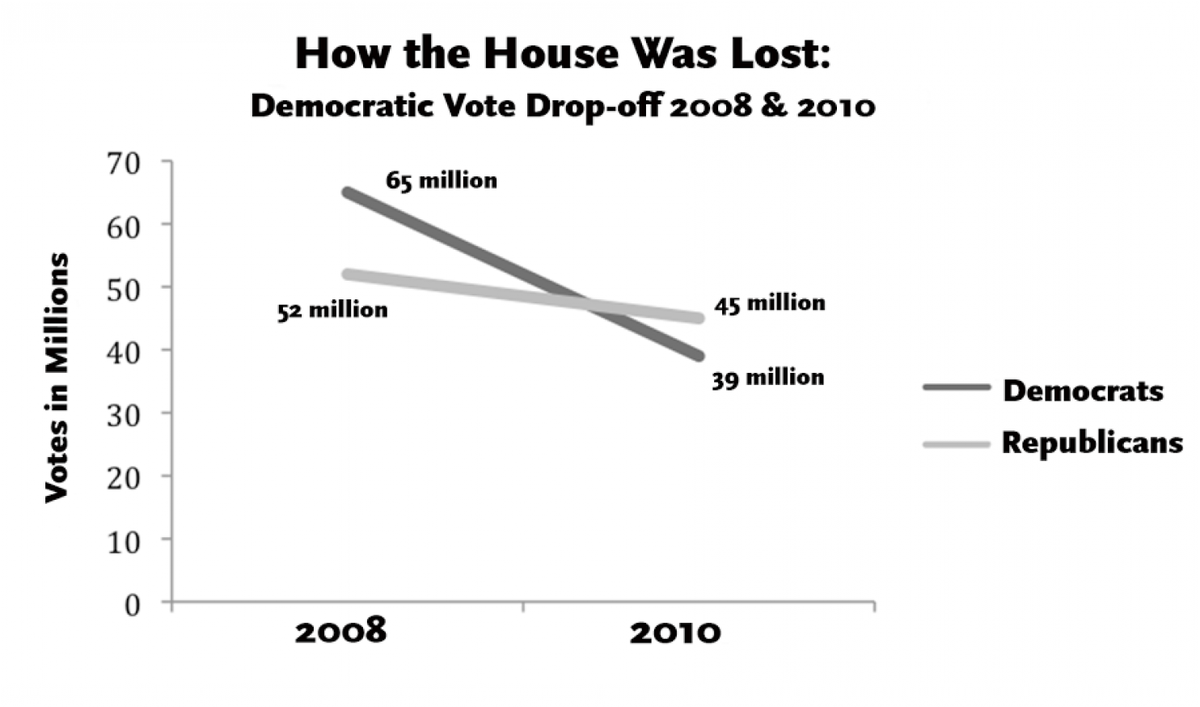 If our turnout only dropped by 13% we would have had over 56M voting & 2010 would have turned out very differently.
When we get close to election day, focus on turning out the vote. If we don't do this well, we lose.
If you're involved with local campaigns, they'll have a GOTV operation you can get involved in.
Phone banking is where you call your own likely voters close to election day & remind them to vote. Efficient & effective.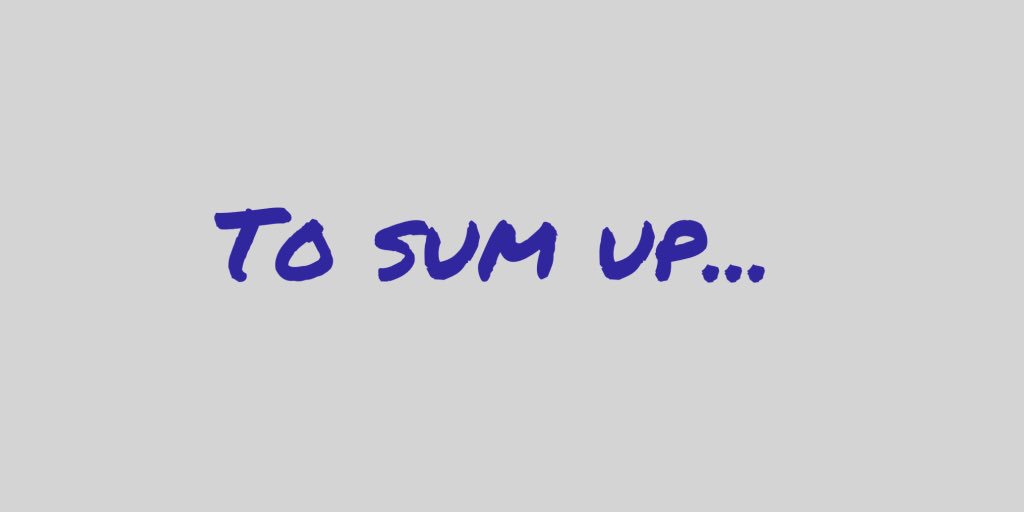 I told you this would be hard work. Start with one thing you can do to help make the
#BlueWave
a reality. Add another when you can.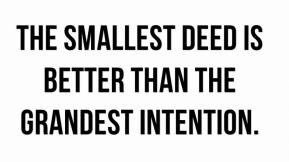 Look, I get that the left covers a huge umbrella of ideas, policies & priorities. But we are all united in the fight against the GOP.
Up through the primary, support and talk up your preferred candidate. Fight hard for them; be their greatest advocate.
Remember that no politician will ever be totally perfect, or check off all your boxes of needs/wants.
When primaries are over, think of this: You are hiring an employee to do a job. If your candidate is out, the job still needs to get done.
We all need to come together, advocate for, and vote in the applicant that will best bring our values to the job.