A thread on Trump's new buzzword,
#ChainMigration
.
You'll hear it constantly now. Some horrendous threat that must end in order to move on the
#DreamAct
. (Plus a wall.)
But how new is it? And what does it actually mean?
@Allandaros
and I investigated.
First, the term chain migration exists nowhere in the immigration law. Not in the Immig & Nationality Act, the CFR, field manuals, memos, or FAQ's.

The term for individuals sponsoring their family members is called (surprisingly): family-based immigration.
Our immigration laws only allow spouses, parents, children, and siblings to be petitioned. You must be a permanent resident or US citizen in order to do it. Sometimes the wait is 1 year or so. Other times, decades.

There's no direct way to sponsor an uncle, grandparent, etc.
Chain migration didn't always just mean a pejorative and misleading politically charged replacement of family-based immigration. It also referred to the phenomenon of immigrants from certain countries settling in the same area as others who had already moved there.
One of the first "modern" uses of chain migration was from Dr. Roy Beck in his 1996 book "The Case Against Immigration" when he described it as "family chain-migration wave." (see p 54).
pdfs.semanticscholar.org/aff6/40210f4c8…
Interestingly, here's a short thread showing very similar usage of the term from a Nazi propaganda poster. The idea of chain migration is much older.


Here is one of the first letters from Dr. John Tanton to Roy Beck, to start the project of writing that book in 1996, which grew into Dr. Beck being the President of NumbersUSA, perhaps the largest grassroots anti-immigrant organizations in the country.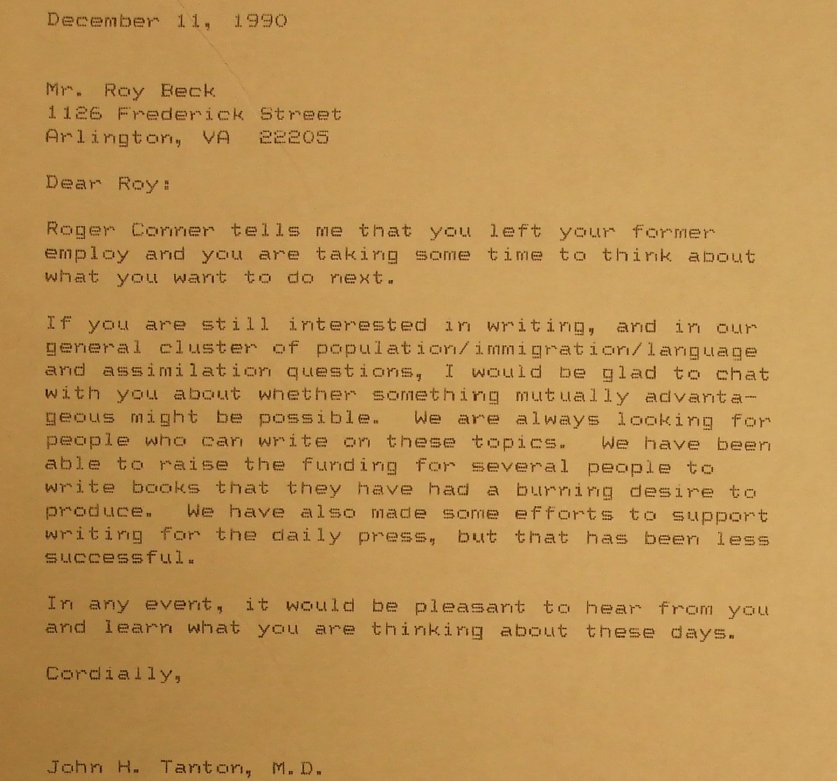 In 2006, CIS (Center for Immigration Studies), in an article by James Edwards, Jr. (of the Hudson Institute) cited Roy Beck and began using the term "chain migration."
cis.org/sites/cis.org/…
CIS, of course, is an alter ego of NumbersUSA and both are tied to FAIR and ultimately their founder, Dr. John Tanton, whose private papers I am seeking to unseal in a FOIA lawsuit I filed against the University of Michigan.
hmalegal.com/blawg/tantonfo…
And more recently, from 2017:
cis.org/Vaughan/Chain-…
A Google Trends search on the term shows about when Trump first picked it up: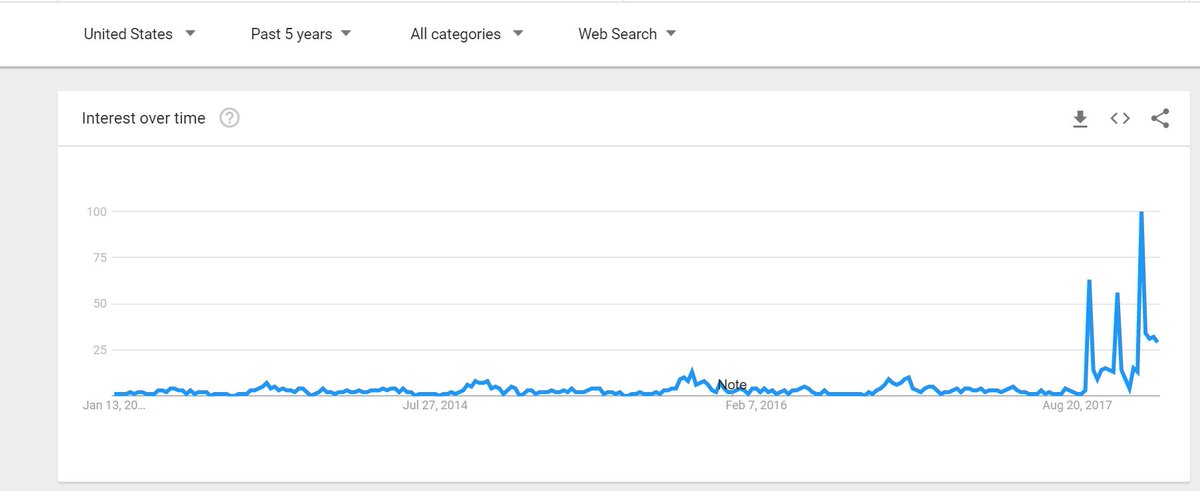 The term chain migration belongs in the same dustbin as illegal immigrant, criminal alien, and anchor baby.

IT IS A SLUR. A dehumanizing slur. Do not accept the framing. A lot of thought went into creating this term, and it goes back a long time.