As a City Councilmember in Philly, I've been thinking a lot about tonight's
#SOTU
. Here's what I wish I would see in 45's address tonight (although I'm not holding my breath).
@LocalProgress
/1
1st Economic Justice: Philly is the poorest large city in the US and PA's $7.25 minimum wage is the lowest in the region. We have over 100K hourly workers in the city alone.
/2
Our City Council instituted a 21st Century living wage, passed pay equity/anti-wage theft laws, and we're holding hearings on
#FairWorkweekPHL
to address unpredictable hours and help workers and families.
/3
Trump's tax plan proved he stands with the richest of the rich. Americans need to know where he'll be for the rest of us. Where's his plan?
/4
2nd Sanctuary Cities: Yesterday I walked four kids out of a Sanctuary church and into a car to school. They were terrified of what could happen to them JUST FOR GOING TO SCHOOL. Where's the justice in terrorizing immigrant communities?
#CarmelaLibre
goo.gl/6XnmjY
/5
Philly is a proud sanctuary city with a heart big enough for the whole world. Immigrants have reversed 5 decades of population decline in our city, revitalized economic corridors, and repopulated our schools. This is an issue about the future of Philadelphia.
/6
One in 10 American families are mixed status. This is about US. That's why we defend our immigrant neighbors, raised money for
#DREAMers
, and we're not going to allow a rogue agency like ICE violate the 4th amendment or terrorize our communities.
/7
We need a real plan for immigration reform: a
#CleanDREAMAct
now for 800,000 working young people, and a road to citizenship for millions of aspiring citizens.
/8
We've gone almost 20 years without serious immigration reform. The people want to know: Where is Trump going to be on
#DACA
? On a path to citizenship? We're still waiting.
/9
Finally
#Infrastructure
. 45's plan is weak, vague and focused less on real projects and vision for building in the nation than it is on tax breaks for corporations and more trickle down BS.
/10
After Flint, I focused immediately on water quality in a city with aging lead pipes. When the schools shut down their water fountains, we fought to put filtered water stations in for kids. /12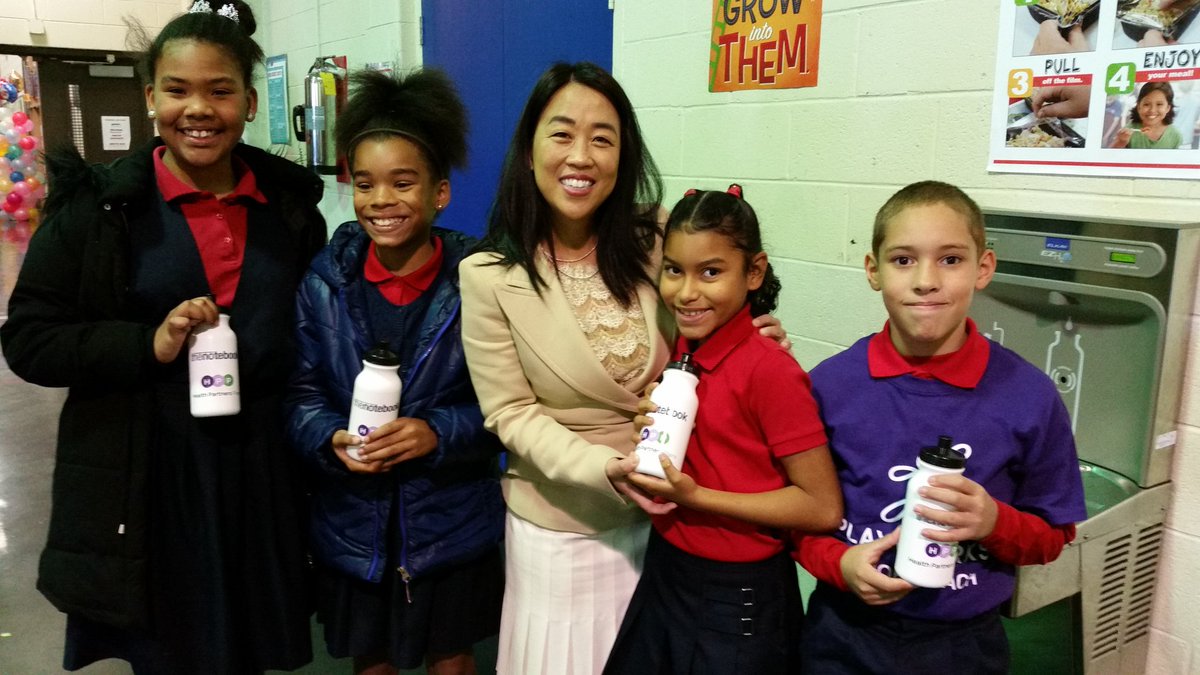 We fought for aggressive lead safety testing in daycares, schools and rental units. But we can't do this work alone. Philly needs investments in water quality and safety, to upgrade our infrastructure, and make a real commitment to an essential need for all—clean water.
/13
Affordable housing: From the campaign trail to the White House, I've heard zero talk about the urgent need for the federal gov to invest in housing. Here in Philly, too much substandard housing and a lack of affordable quality housing is a massive problem.
#SOTU
/14
Last year I held hearings and heard from a veteran with a hole in his ceiling so big that snow blew into his bedroom, from a mom who put dinner on the table only to have rodents eat it before her family could sit down.
/15
We've got homelessness increasing by 70% among our youth and have decade-long wait lists for public housing. Housing vouchers + expanded investments through HUD would make a world of change for Americans all over the nation.
/16
Economic Justice, a
#CleanDREAMAct
, humane immigration reform, real infrastructure investments focused on schools, housing and water quality - that's my
#SOTU
wish list. I won't be holding my breath, but I will keep fighting. /END