Hey! Shall we talk about what else happened in 2011?
Occupy Wall Street began in September 2011. Protesting wealth inequality. Important, right? Important enough that it was infiltrated & subverted.

2011: Bannon's propaganda film about Sarah Palin, The Undefeated, is released. Fake Opposition Amy Siskind, who blocked me when I asked her about her relationship with Bannon, was pushing Palin in 2011 too:

2011: Daddy-Daughter Provokatsiya PutinBitch Billionaire Team, the Mercers, threw $10,000,000 at Breitbart. Trump met Bannon to talk about running for president for the first time. oh look "growing anger at elites."
DUH, FOOKERS THAT'S WHAT OWS WAS ABOUT.
washingtonpost.com/news/morning-m…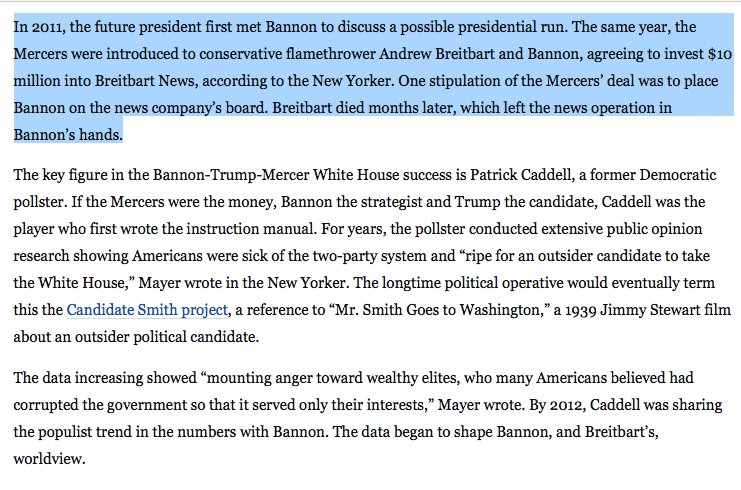 March 2011: Trump publicly joined the birther "debate"
April 2011: Obama released his long-form birth certificate. White House Correspondents Dinner.
2011: Torshin (Mobitician from Russia) establishes relationship with the NRA.
In May 2011, this happened:
This. Is. The. Most. Important. Thing. That. Happened. In. 2011.