Suspected organ trade! St. Joseph Hospices's ambulance held with an elderly woman's dead-body, locals complain that said hospices allegedly kidnap orphaned elders n kill them for organs!
Hospices administration claims no foul play, dead-body in their "Fake" Ambulance along with an elderly man was very much co-incidental! But why did the driver abandon the vehicle upon being stopped by villagers?
The elderly man & woman rescued by the villagers from St. Joseph Hospices's FAKE ambulance claim to have been held captive by the home for days, and was locked inside the ambulance with dead bodies.
St Joseph Hospice shocker! Govt officials find more than 50 rooms with cold storage facilities, elders are brought from various parts, being tortured, killed, bones extracted, improper disposal of human-body remains causes health issues, locals complain!
As per reports, over 3000 bodies improperly disposed, most of them were North Indians, Hospice does not admit locals and those who have relatives, nor locals are employed!
#StJoseph
Dead bodies are kept in concrete coffins with sieve like setup, which are attached to a tunnel, fluids from decomposed bodies reach the tunnel, bone remains are removed by hospice for trade!
#StJoseph
On an average, 50 inmates "DIE" every month at
#StJoseph
hospice at Salavakkam
#savakkalam
as per
@PTTVOnlineNews
's report! Are these deaths properly being informed to local authorities and registered?
With 1500+ age old "sick" inmates,
#StJoseph
hospice does not have a single resident Doctor!
#savakkalam
A massive scale of organ loot is on for years, how did our State/Central Intel agencies give a miss to this for these many years?
Are you following this
#StJoseph
hospice's organ loot Dear
@prakashraaj
? You seem to be socially so concerned, aren't you? Any word, as many as 3000 inmates reportedly dead so far, any comments?
All those Dravidian rats who tore at Kanchi Junior Seer for his so called "disrespect" to Tamil Anthem are observing maun vrat on this
#StJoseph
's dead body trade racket!
#StJoseph
hospice was in news for wrong reasons in 2012,
@the_hindu
's report! Scores of lives would have been saved had agencies concerned acted in time on complaints!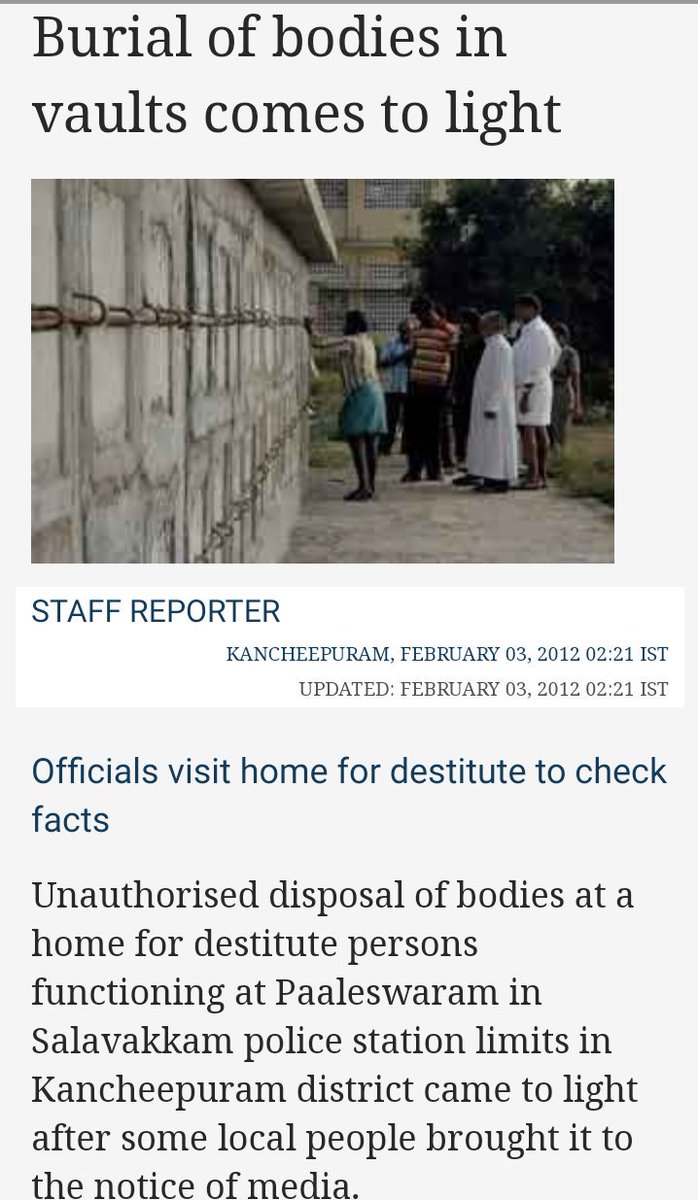 This meme makes complete sense! Why Saviours Of Social Justice are mum on
#StJoseph
hospice's murders?
@mkstalin
@WriterRavikumar
@aloor_ShaNavas
@NaamTamilarOrg