Last night, I joined students & community members from Madison for a vigil for the
#ParklandShooting
. This is my speech:
We stand here today, not as community leaders, teachers, students, government officials, or bystanders... we stand here as members of humanity, as guardians of the good in this world.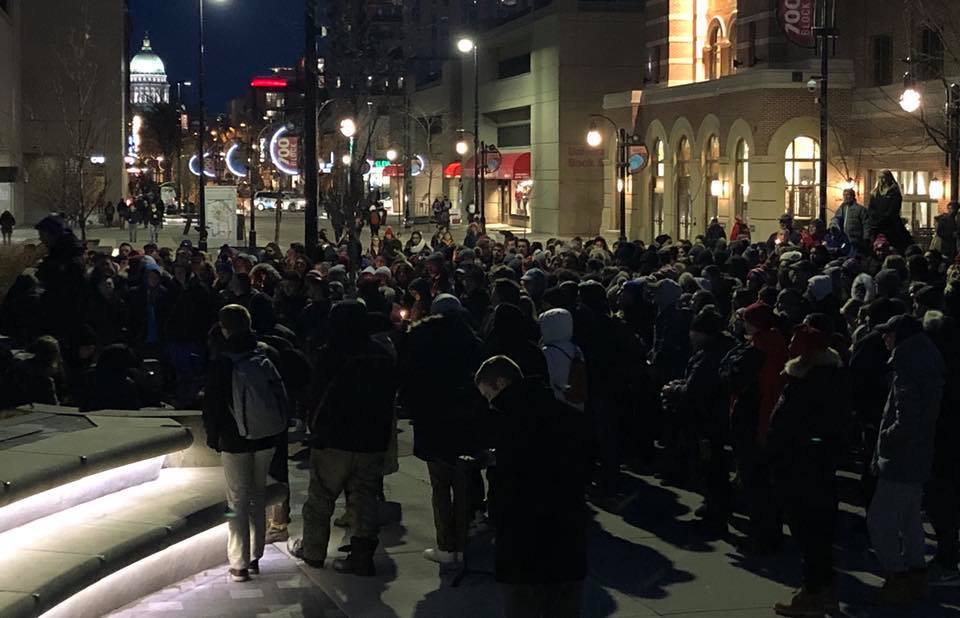 I stand here in honor of my beautiful mother Joyce who took her own life with a gun before I was even two years old.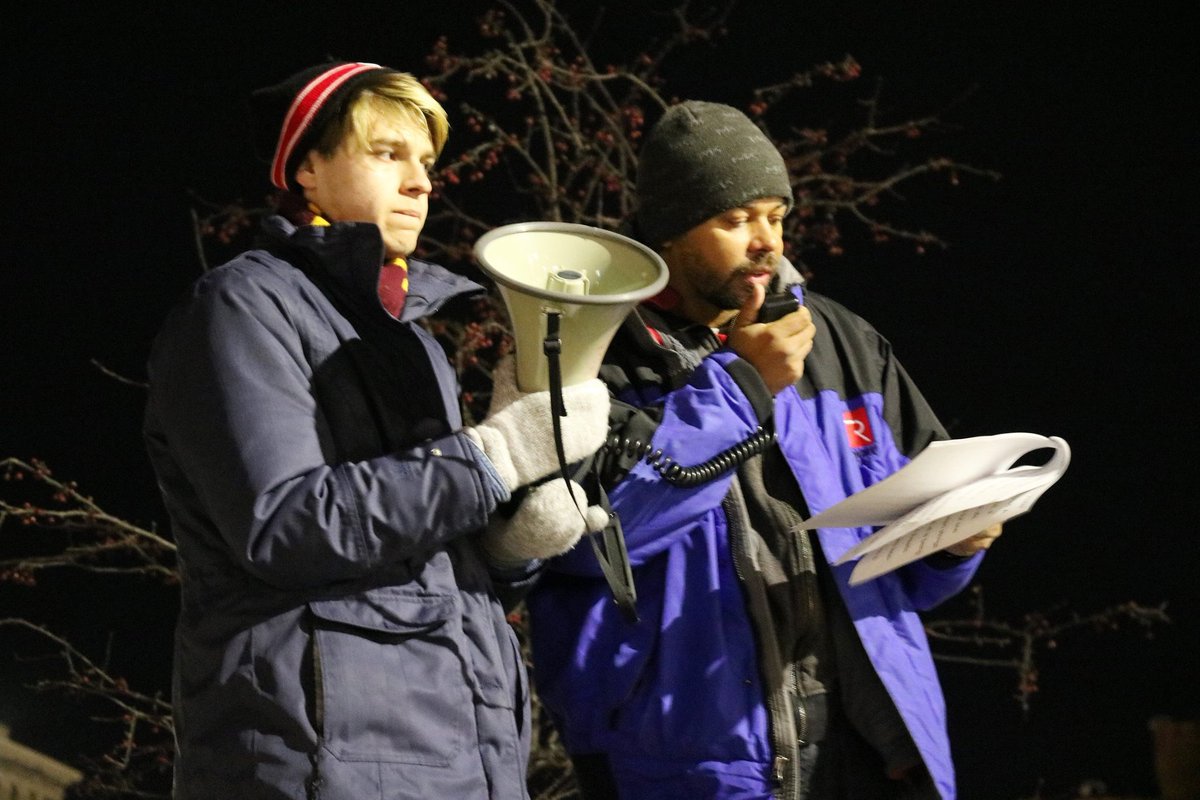 We are active participants in the world we share, and our hearts are shattered, our souls are strained. Today, we remember 17 more lights that were extinguished in a world that needs all the light, warmth and good it can get.
It is now our sacred duty to stitch these names into our hearts forever. And we will. But our hearts have become patchworks and are weakened by all of the little pieces that are sewn together -- our hearts were never intended to be shattered in this way.
Let us also speak to all the others whose physical lives weren't ended, but must now walk this road shattered & broken. We stand with you & yours, we will carry you, we will hold you. Your sacrifice matters, & while your hearts may be beyond broken, so are ours. We are with you.
It is our very shared existence that says; love is louder than bullets. Love is louder than evil, our love can accomplish nearly anything. We are engaged in something greater than the sum of all of us combined.
A violence is in our culture, an evil, a lack of appreciation for human life.
Daily we are tested, our love for one another, our empathy, the sewn strings of humanness that binds us all is being ripped apart-
and slowly the threads get longer and the warmth gets less- eventually if we allow ourselves to continue down this road we will be cold, and alone.
As President Obama said, "I have always believed that hope is that stubborn thing inside us that insists, despite all the evidence to the contrary, that something better awaits us so long as we have the courage to keep reaching, to keep working, to keep fighting."
We are engaged in a national conversation that asks the question- HOW MUCH WILL OUR HUMANITY TOLERATE?
We stand vigil here for 17 lives cut short in an act of violence that again rips our hearts out and tests the durability of our very souls.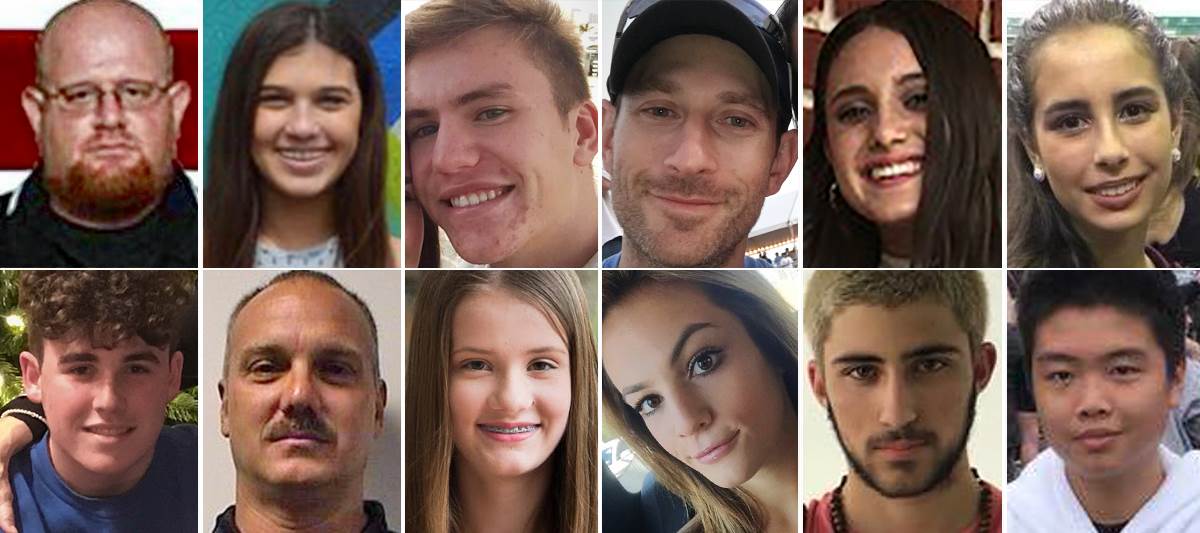 We aren't meeting on a battlefield of war to consecrate the memory of brave soldiers, we meet throughout this nation to consecrate children. Brave children who stood before a hail of gunfire to save their friends at their school, where they should have been safe.
They're no less brave, no less heroic than a war hero. They stood in front of a gunman & saved their friends & their students. They have shown us, as Lincoln put it- the last full measure of devotion-they stood not for our great flag, but for our very souls, our shared humanity.
Let us not forget their sacrifice, for if we do, our own humanity shall perish from the face of this earth and we become that which we cannot save, cannot tolerate, and cannot overcome.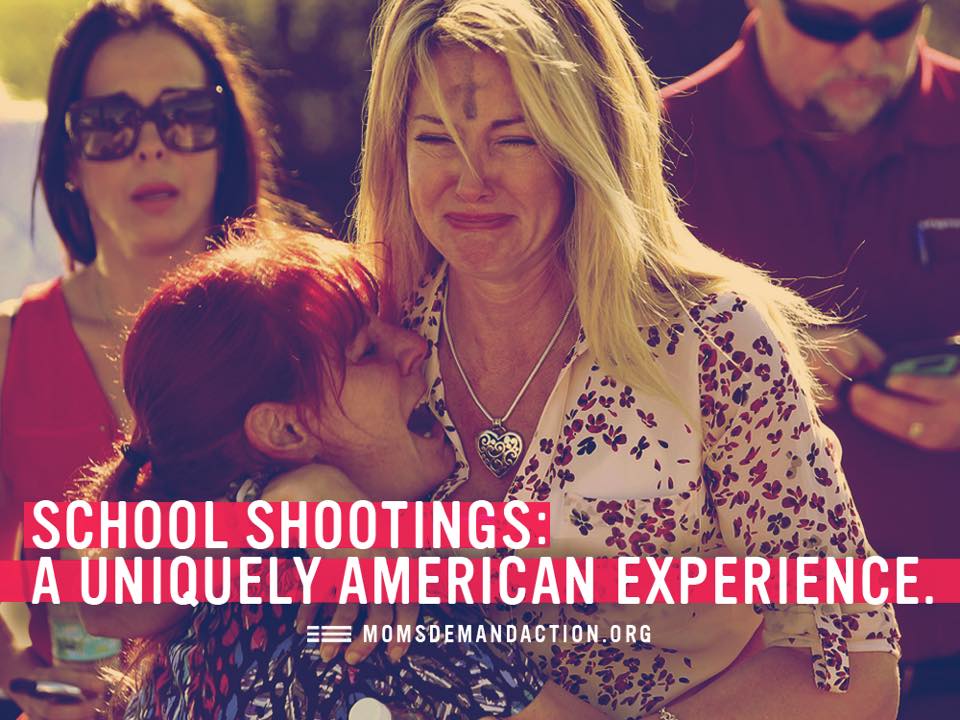 We have come to remember these young heroes, as a testament to those who lost their lives to an unspeakable evil. For us to live, we must live for them, breath for them,scream for them, and yes- cry for them but never forget them. It is important that we do this:
Live. For. Them
Alyssa Alhadeff, 14
Martin Anguiano, 14
Alaina Petty, 14
Alex Schachter, 14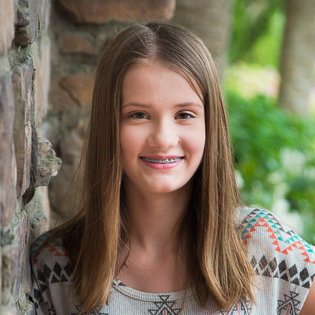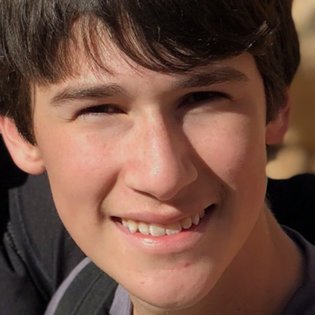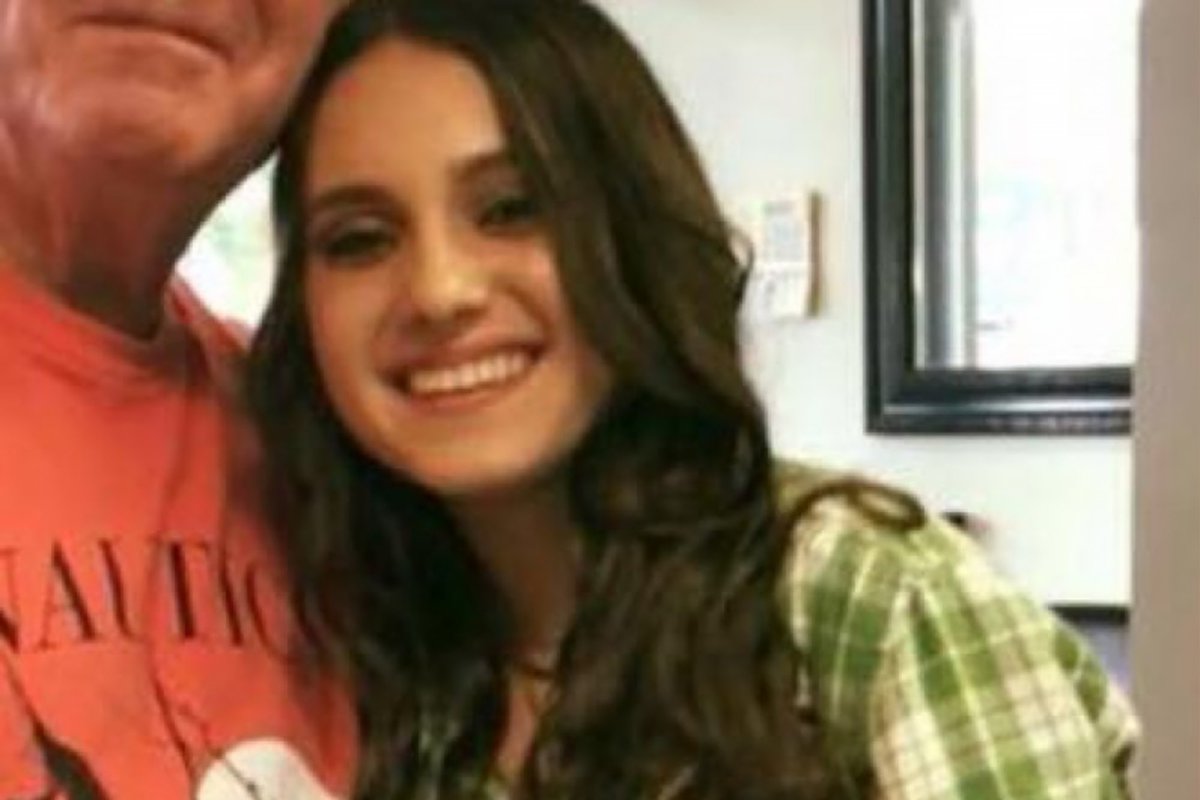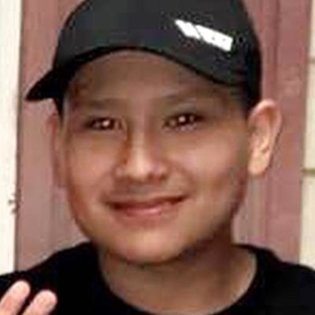 Jaime Guttenberg, 14
Cara Loughran, 14
Gina Montalto, 14
Luke Hoyer, 15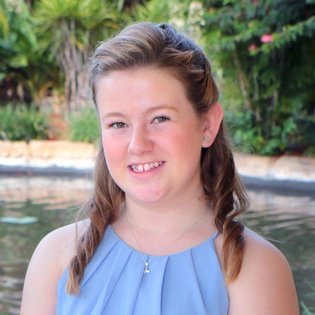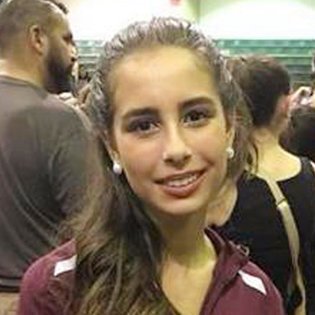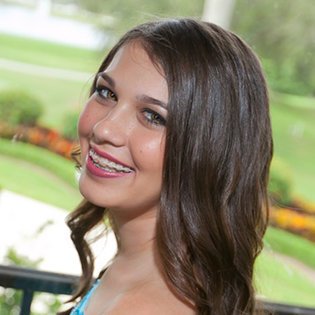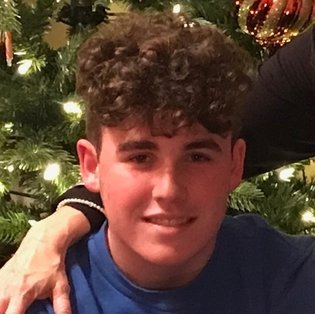 Peter Wang, 15 JROTC Cadet who was last seen, in uniform, holding doors open and allowing other students, teachers, and staff to flee to safety. Wang was killed in the process. A hero at just 15, showing true valor in the face of terror.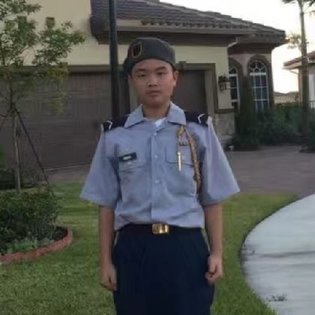 Carmen Schentrup, 16
Joaquin Oliver, 17
Nicholas Dworet, 17
Helena Ramsay, 17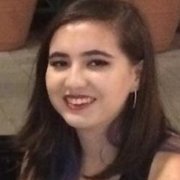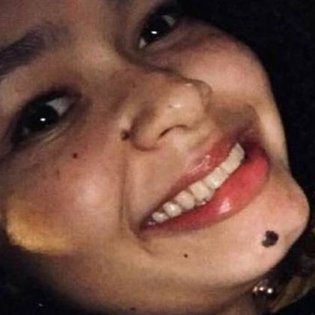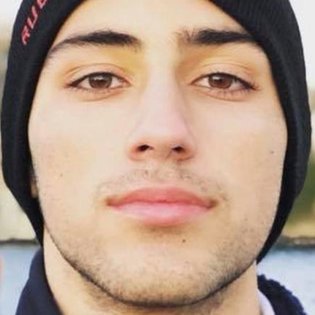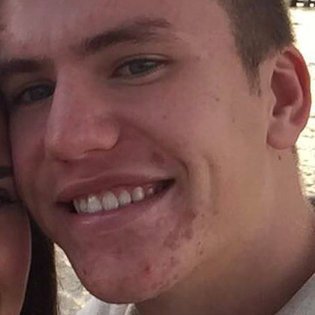 Meadow Pollack, 18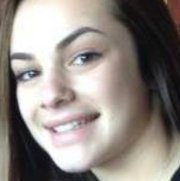 Scott Beigel, 35 a biology teacher- killed as he pushed children back into his classroom and saved their lives.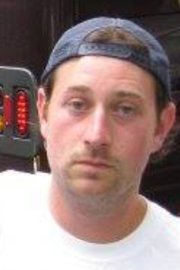 Aaron Feis, 37 He threw himself into gunfire and sacrificed his life so that his students could live. It has been said by students that they last saw him running South- into the gunshots.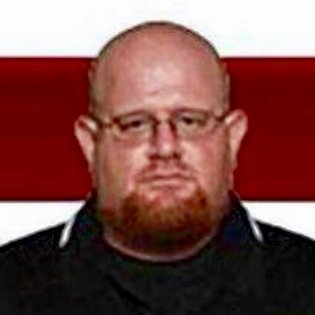 Chris Hixon, 49 A Navy reservist, husband, father, and hero.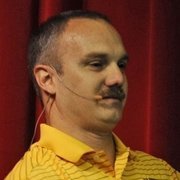 Remember them, remember their sacrifices. May the souls of these children and adults be eternally blessed. It is now our duty to give thanks to their amazing families for bringing them into our world, and remember their final acts.
Acts that may have shattered our hearts, but reminded us again, of the good and greatness of humanity that they exemplified in their lives, and in untimely their death.
May whatever higher power you believe in, bless each and every one of us and in this blessing may we be led toward the path where mercy, compassion and peace guide our hearts and souls.
Alyssa Alhadeff, 14, had played competitive soccer since she was 3 years old. Like any athlete, she had her ups and downs. But when her club, Parkland, faced off against the rival team from Coral Springs on Feb. 13, she was at the top of her game.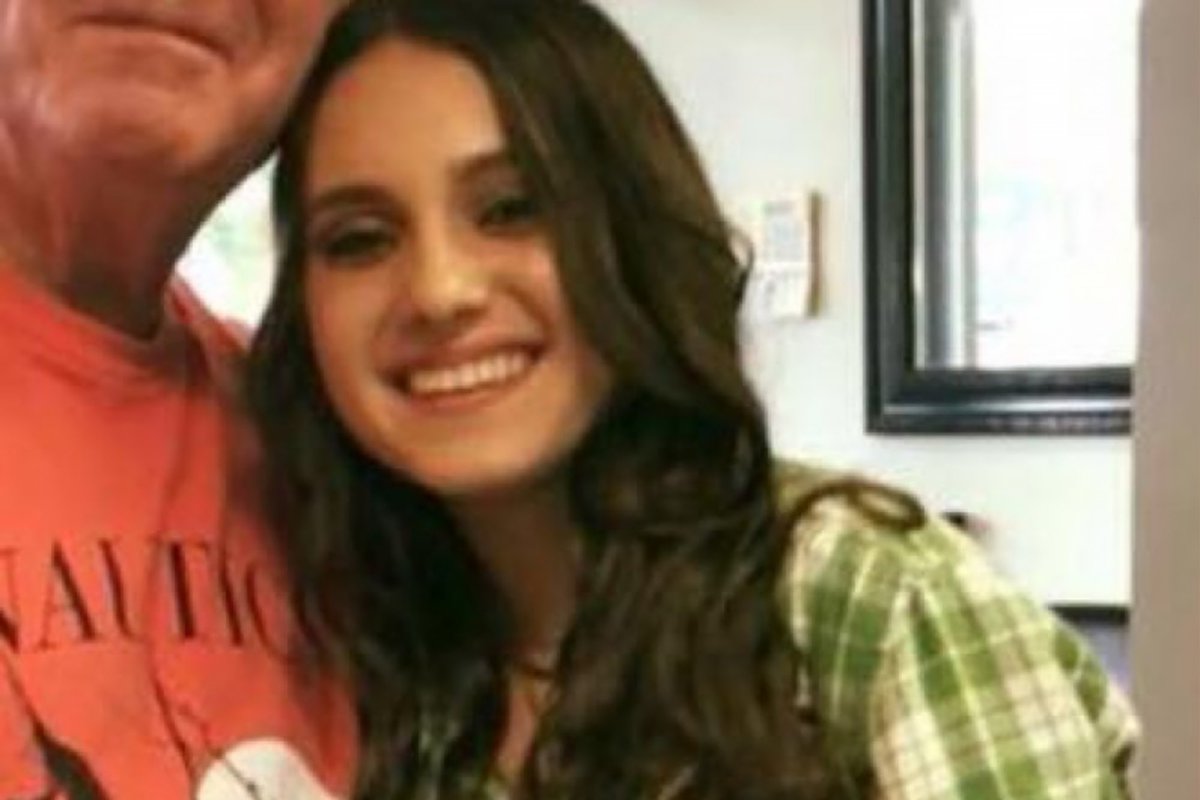 "Her passing was on, her shooting was on, her decision-making was on," her mother, Lori Alhadeff, recalled. With her outgoing personality, Alyssa had a wide circle of friends at Marjory Stoneman Douglas High School.
She placed first in a debate tournament, was taking Algebra 2 & Spanish 3, and was honing her skills as an attacking midfielder. The score at what was to be her last time on the soccer field was 1-0,
#Parkland
"I was so proud of her. I told her it was the best game of her life."
Martin Duque Anguiano, a 14yo freshman, was "a very funny kid, outgoing and sometimes really quiet," his brother, Miguel Duque, wrote on a GoFundMe page for funeral expenses.
"He was sweet & caring and loved by all his family," Miguel wrote. "Most of all he was my baby brother."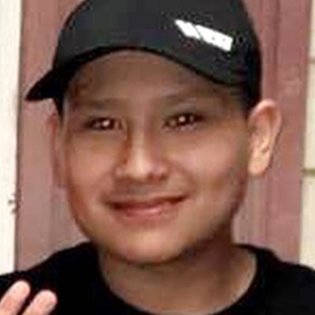 Alaina Petty, 14, had helped do cleanup work in Florida after Hurricane Irma, her family said in a statement, and she was an active member of a volunteer group with the Church of Jesus Christ of Latter-day Saints.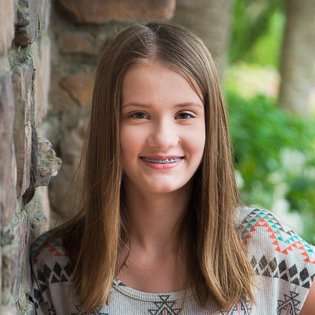 "Her selfless service brought peace and joy to those that had lost everything during the storm," the family's statement said. "While we will not have the opportunity to watch her grow up & become the amazing woman we know she would become, we are keeping an eternal perspective."
Alex Schachter, 14, played the trombone in the
#StonemanDouglas
marching band, & was proud to have participated in winning a state championship last year. A freshman at the high school, he often played basketball with friends and was "a sweetheart of a kid," his dad said.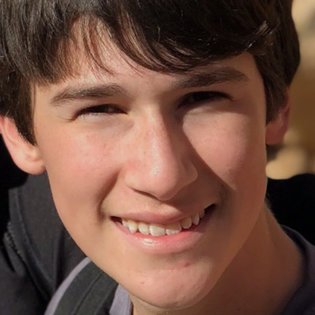 Earlier this week, the two had discussed which classes Alex would take next semester. Mr. Schachter said Alex had loved his mother, who died when he was five years old. His older brother also attends Stoneman Douglas and survived the shooting.