BREAKING: Kevin Williamson, who called for women who've had an abortion to be hanged, was just 𝗳𝗶𝗿𝗲𝗱 from
@TheAtlantic
in the face of mounting pressure from pro-choice activists, NARAL,
@UltraViolet
& the media.
#FireKevin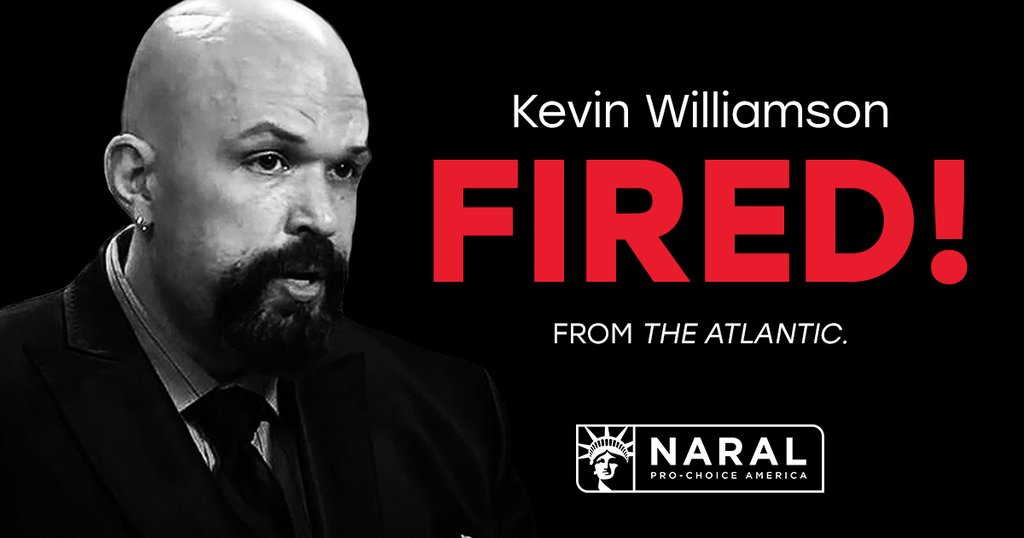 Extremists like Kevin Williamson deserve condemnation—NOT a byline to espouse racist, misogynist, right-wing extremism. Normalizing violence against women who are making these important decisions about their own bodies & lives is unacceptable.
#FireKevin


Calling for the death and punishment of 25% of American women is unconscionable. Yet men like Kevin Williamson are given the benefit of the doubt, second chances, and national platforms time and time again.
It's important to note that Williamson's bigoted commentary didn't stop at capital punishment for women who've had an abortion—he also spouted racist, transphobic, anti-immigrant, anti-worker world views regularly.
bit.ly/2q7NW3A