Something happened this week that alarmed me.
@senjudiciary
voted on a
#ProtectMueller
bill. This was an important first step to avoid executive overreach and ensure the
#RuleOfLaw
survives as an American value. Unfortunately @senjohncornyn and
@sentedcruz
voted NO.
/1
They seem to think suspects should direct the actions of law enforcement. I am old enough to remember when the
#GOP
said it would
#BackTheBlue
and suspects got their day in court, but weren't allowed to obstruct the cops chasing them.
/2
Reagan also knew that freedom is never more than one generation away from extinction. He knew our country relied on citizen action and involvement. Like Obama, both Bushes, Clinton, and even Kennedy he called us to action. /4


I will run as an
#Independent
candidate because I believe both parties have something to offer, but America deserves more than the politics of destruction and delay.
/7
I believe citizens deserve Representatives that will consider ALL their opinions, not just their political friends.
Our original Founding Father, George Washington, warned us of the dangers of political parties. Maybe it is time for us to listen again. /8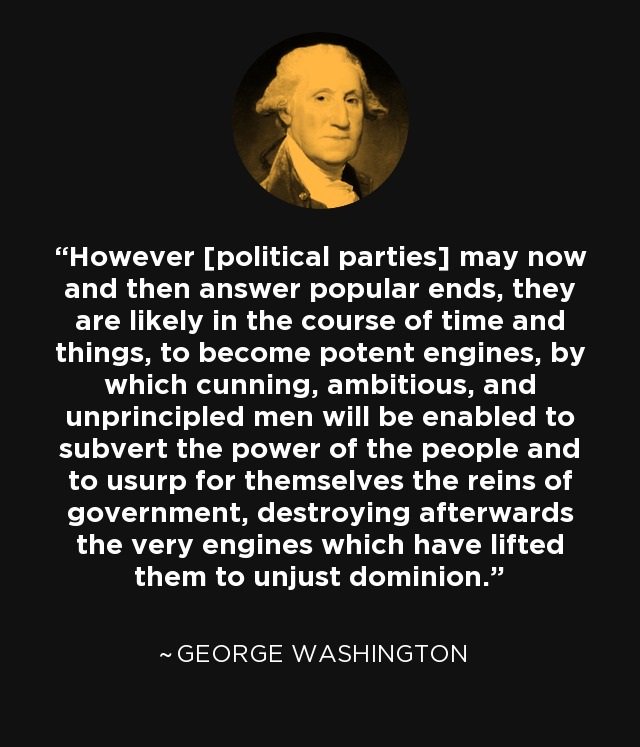 As
@Comey
noted on
@MeetThePress
this morning his book talks about leadership and values and those are separate from the political tribes of our country. I am hoping to get back to
#CountryOverParty
.
/9
America is bigger than red or blue, black or white. We can be a shining light. Unfortunately we have lost our way and I want to go to Congress to clean the dirt off the lens.
/10
When elected, this Member of Congress will only serve for half a year. It isn't a long time, but it is long enough to say the things that need to be said and help right our ship.
#180TurnIn180Days
/11
It is past time Americans take back the country from special interests. Help me end DC corruption and Defend Our Republic.
#DOR
We can do it, but we have to do it together.
/12
If you think we need to turn Congress around, join me on
sendchris.org
- volunteer, donate, register to vote, and help me remind Congress who we are supposed to be. We can do a
#180TurnIn180Days
, but it takes YOUR help. /END