1/23

You may have seen my thread about Tim Martin's comments about duty on rice as reported in The Independent. I ignored the mention of coffee, because as you I've done that to death, but lets talk about wine.


2/23

Just in case you haven;'t seen the coffee thing here's a thread about it:
3/23
Anyway Tim says that the UK should adopt the Free Trade policies of New Zealand, Australia and Singapore. Well Singapore is a whole 'nother discussion, it's not comparable model for the UK. But let's talk about New Zealand, Australia, and wine and free trade.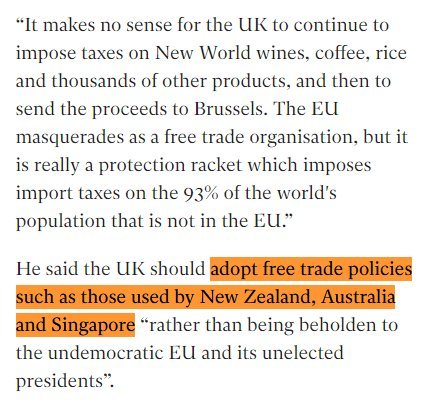 4/23
You can look at the tariffs for various nations using the ITC Market Access tool.
so let's look up New Zealand and the tariff for wine using code 220421. Its for wine of fresh grapes, blah blah.. etc, dull. It's wine!
macmap.org/QuickSearch/Fi…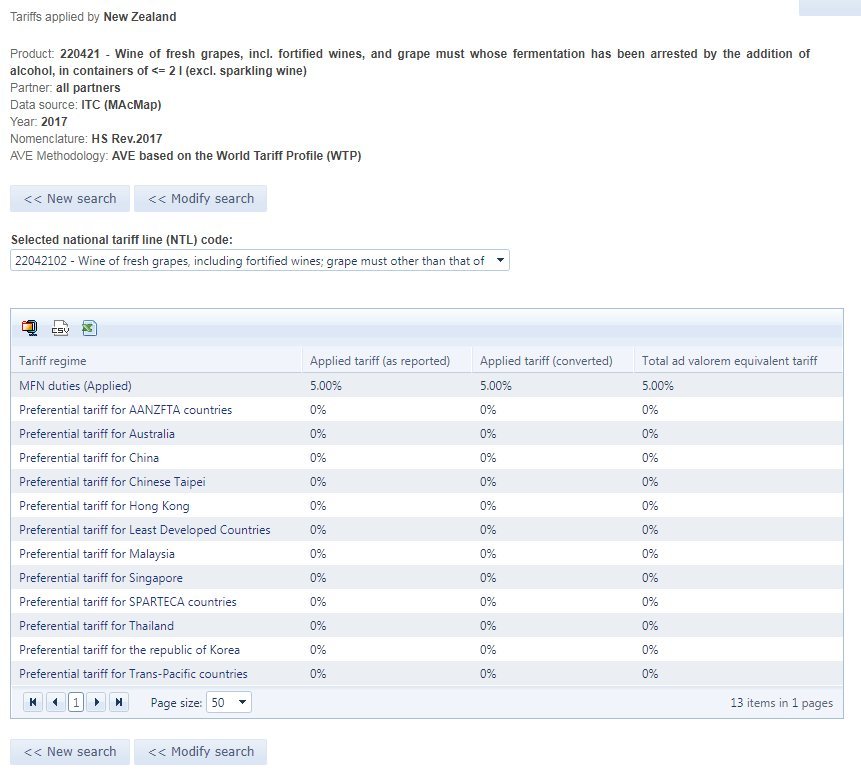 5/23

There's 3 codes for NZ wine under this. It automatically chose the first one 22042102, but they're all the same as far as the duties are concerned.

All show an MFN tariff of 5% and a list of countries (some in groups) that benefit from on 0% duty via FTAs and LDC status.
6/23

You have to hover over the groups like AANZFTA to get a list, but that's not very convenient, so I clicked on the Excel button to download the table. I was then able to filter countries appearing in two groups and sort them to see who benefits from tariff elimination.
7/23
So after doing this what you find is that 50 countries benefit from 0% customs duty qualifying as Least Developed Countries (LDCs) and 22 countries are on 0% through free trade deals.
So that's 72 in all.
Everyone else is on the 5% tariff for wine imports into New Zealand


8/23
Let's do the same for Australia.
Here we find find is that 69 countries benefit from 0% customs duty due to being Least Developed Countries (LDCs on GSP) and only 13 countries are on 0% through Free Trade deals. So that's 82 in all.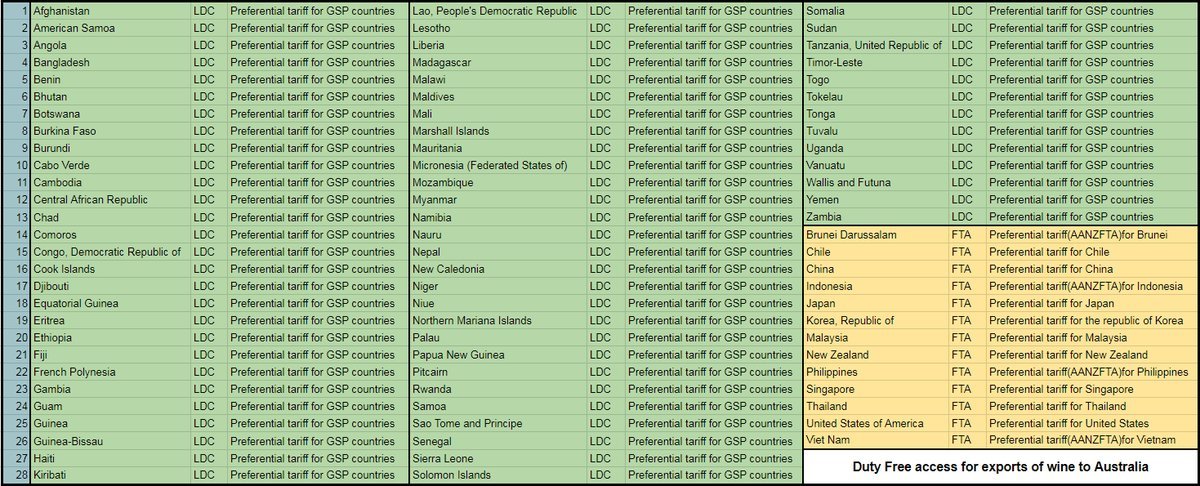 9/23

What about the UK?

To say it's complicated is an understatement, there's 381 different tariff lines for wine, most about PDO wines produced in the EU, so we can ignore them.

Aus & NZ have a 5% MFN tariff on all wine, but in the EU it varies on % alcohol and other things.
10/23
Lets try to keep this simple as possible and just look duty for an ordinary bottle of red wine containing up to 13% alcohol. HS Code 2204219811 and who is exempt from duty.
trade-tariff.service.gov.uk/trade-tariff/c…
We could look at the UK Govt site, but we'll put that code into MacMap.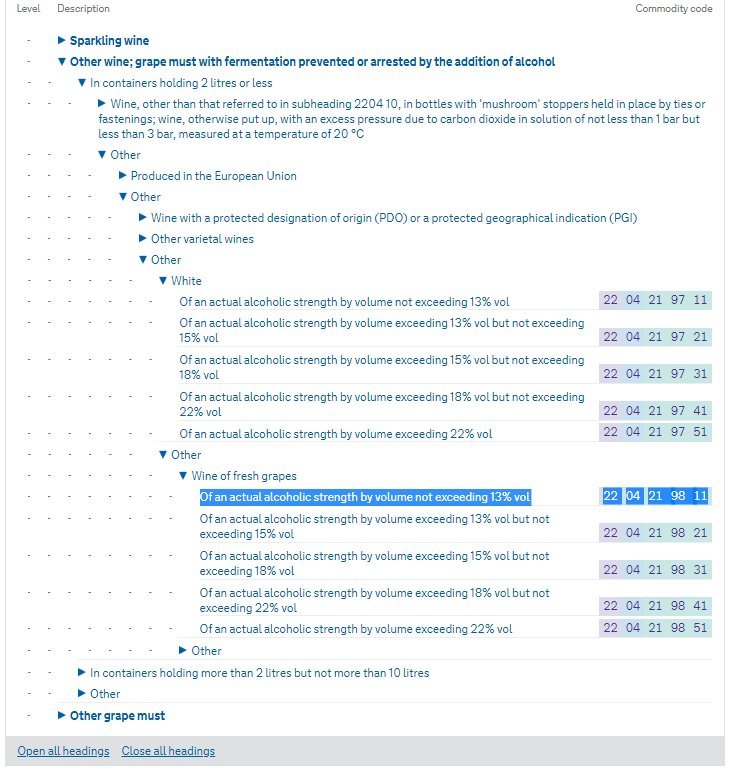 11/23
Here it is. The first thing to note is that the MFN duty shows an in quota figure and an out of quota figure. Out of quota the duty is €13.10 per 100 litres, which it gives as an ad valorem of 3.51%. That of course is the lowest alcohol level given. What about upping it.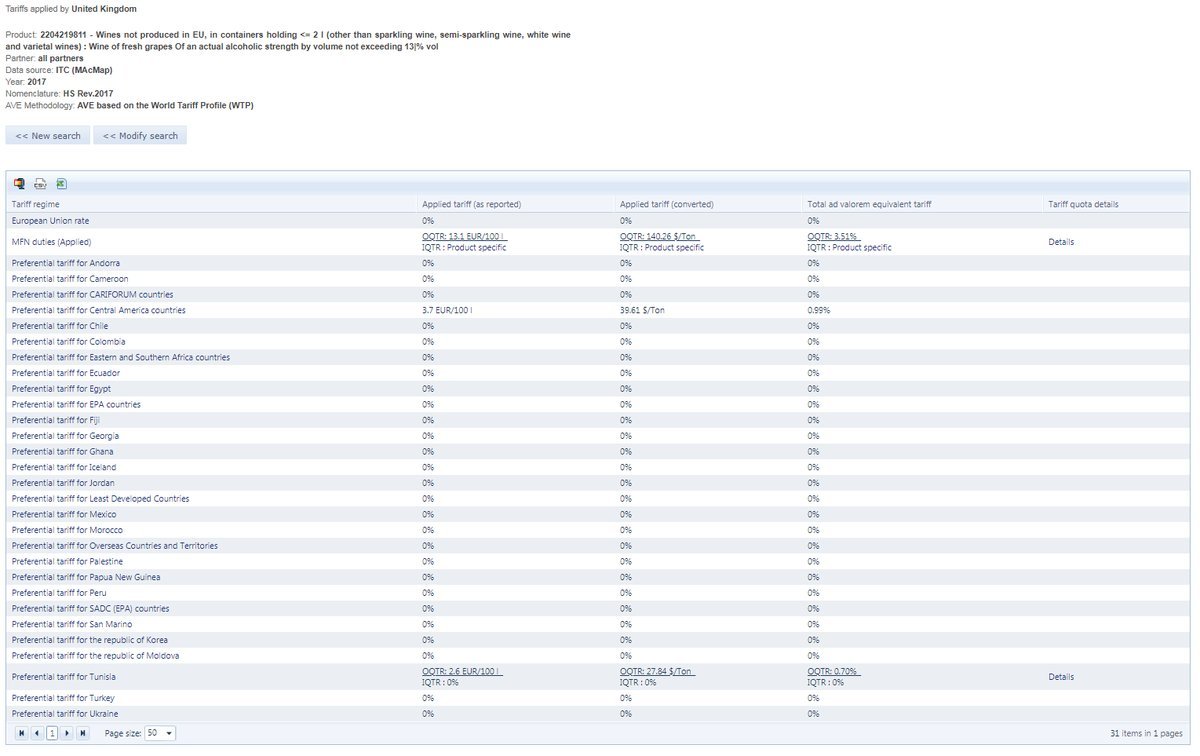 12/23
So this is for a bottle of red with 13-15% alcohol content. The ad valorem duty is 4.12%. That's still less than the 5% for Australia and New Zealand.
Hover most wine from Australia doesn't actually arrive in the UK in bottles under 2 litres.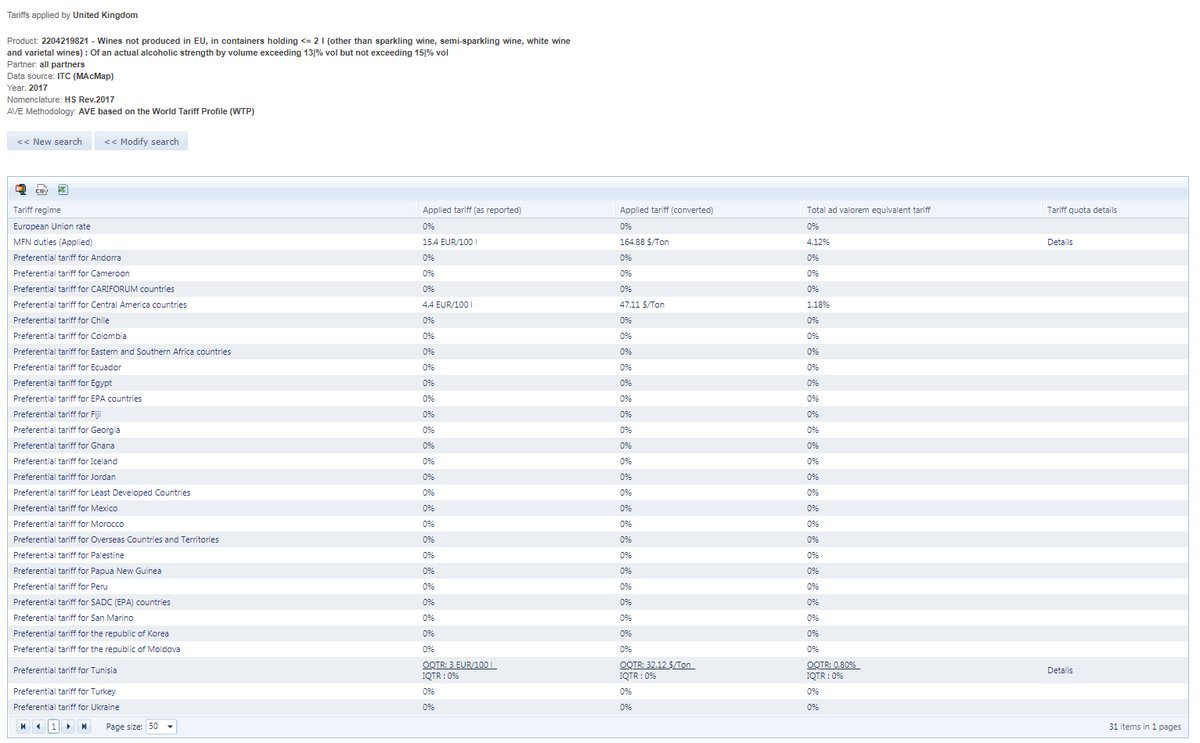 13/23
It arrives on our shores in a big plastic bubble inside a container like this.
It's obviously far cheaper to transport it this way, and consequently the ad valorem duty ends up being a larger percentage. So how do we figure that out?
globalfreightforwarders.com.au/commercial-fre…
…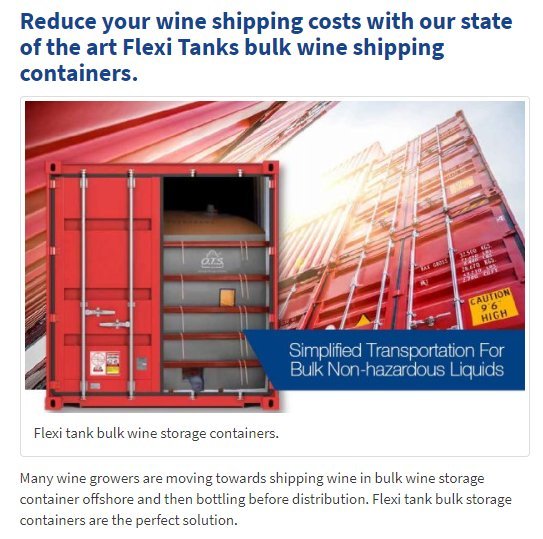 14/23
Well, here's the code for 13-15% alcohol white wine (see why white wine a bit later) in containers larger than 10 litres, HS Code 2204299720. So let's look that up on MacMap.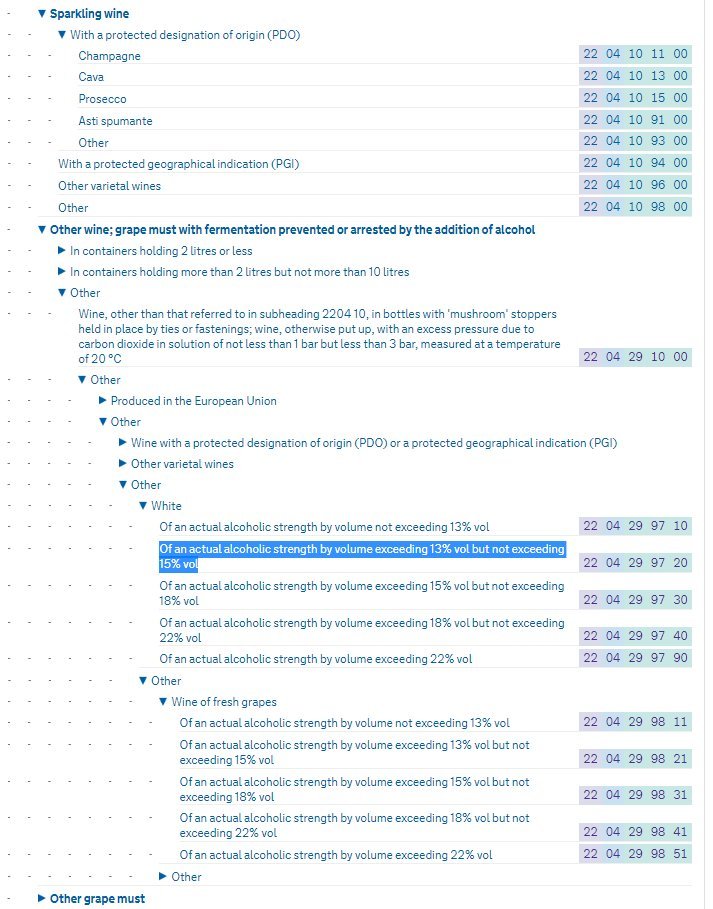 15/23
For the bottled wine the tariff for 13-15% alcohol was €15.40 per 100 litres, but for bulk containers it's €12.10 per 100 litres. Although this is less it ends up being a higher ad valorem % because bulk wine comes in at a lower price.
macmap.org/QuickSearch/Fi…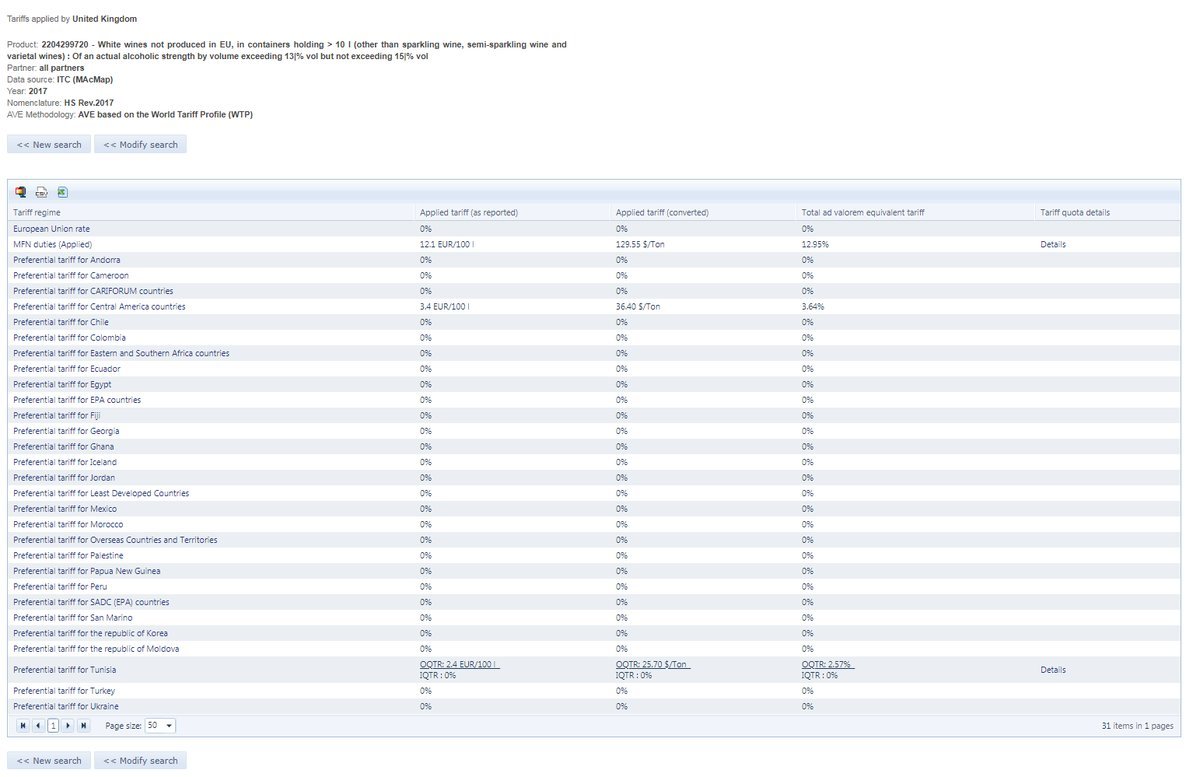 16/23

If you do the same thing for bulk red wine the ad valorem percentage than for white wine is slightly less, although the tariffs are the same (e.g. €12.10 per 100 litres for bulk wine at 13-15% alcohol). This must mean white wine is cheaper than red.
17/23

But what I wanted to look at was how many countries benefit from 0% duty access to the UK, compared to Australia and New Zealand. I can use any one of the HS codes already shown. I did it with two different ones to double check that. Here's what I got.
18/23
146 countries and territories that have access to UK markets on a 0% tariff or 0% under quota.
27 other EU countries
17 overseas territories
1 EFTA country (note no Switzerland)
3 in 'a' Customs Union
49 LDCs
39 on 0% through FTAs
10 on a 0% under quota through an FTA.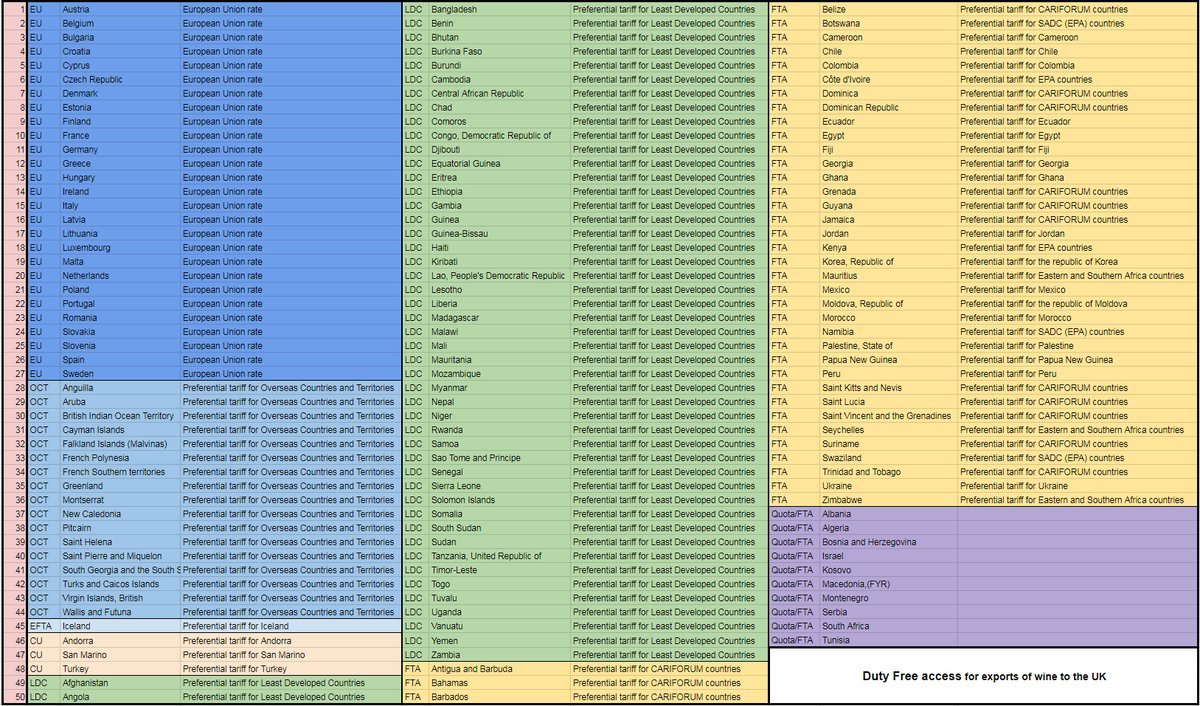 19/23

Now you might be thinking I've cheated because I included the EU27 and the overseas territories. Perhaps, but isn't that the point of the Customs Union, to eliminate trade barriers between member countries?

But let's be fair and remove those, and the countries on a quota.
20/23
This leaves us with 94 countries (Australia has 82) with duty and quota free access to EU markets for their wine exports.
Tim Martin wants us to be a free-trader like New Zealand.
But we're already doing it way better than New Zealand.


21/23
One final point. What impact do those tariffs for Australian wine actually have for the consumer?
This document from the Australian Grape & Wine Authority is useful.
It explains how duty on wine is dependent on the amount of alcohol it contains.
dfat.gov.au/trade/agreemen…
22/23
It shows the duty rates for alcohol content and also it shows the different rates for bulk transported wine as opposed to bottled wine.
How much do you think customs duty adds to a bottle of Australian wine?
(Hint it's much less than excise duty put on by the UK Govt).


23/23
The document shows that tariffs adds just 7p to 750ml bottle of wine below 13% alcohol and 9p a bottle at 13-15%.
By contrast excise duty, is £2.16 duty on a 750cl bottle of wine.
Shouldn't Tim be moaning to the UK Govt, instead of the EU?
/END
dfat.gov.au/trade/agreemen…