THREAD: Through open records requests and interviews, I've come across what is either an incredible coincidence or highly suspicious behavior by the Oklahoma attorney general related to the Tar Creek corruption case.

Follow along as I explain. It won't take long. (1/7)
As you'll recall, Oklahoma AG Mike Hunter fought an open records lawsuit for six months between November and April as part of an unprecedented effort by he and his predecessor, Scott Pruitt, to prohibit release of the state's investigation into Tar Creek.
newsok.com/concealment-of…
Then, on April 9, Hunter inexplicably ended the legal battle and released the Tar Creek audit, much to the surprise of plaintiffs, auditors and, well, just about everyone.

Why release the audit on April 9 after fighting it for so long? I think I may have found the answer. (3/7)
The audit uncovered evidence that crimes were committed, specifically "obtaining property by trick or deception" and "conspiracy against the state," a nefarious-sounding phrase which more or less means defrauding taxpayers. More on that below:
newsok.com/article/559028…
The statute of limitations for those crimes is seven years, according to white-collar prosecutors and defense attorneys. It would have taken effect when the suspicious contract was signed. Documents I have show that happened April 8, 2011.
You can see where I'm going with this.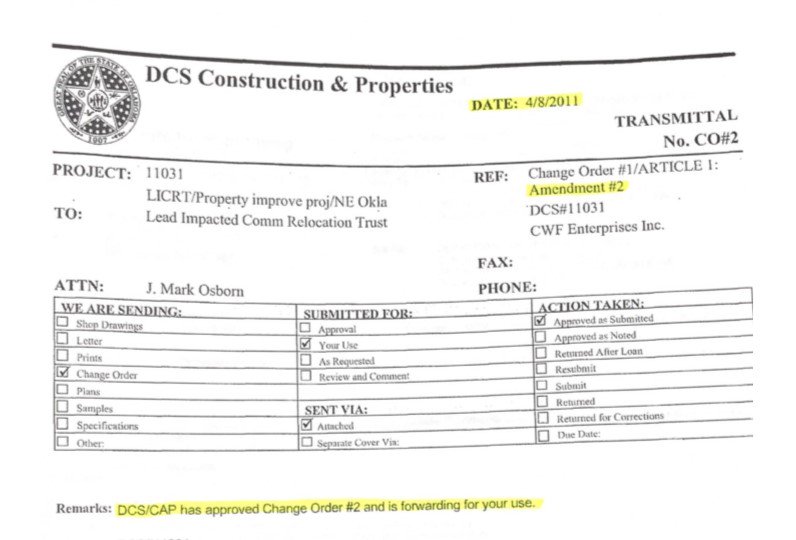 The statute of limitations for crimes committed at Tar Creek lapsed on April 8, 2018. Hunter released the Tar Creek audit the next day: April 9, 2018.

Critics of Hunter and his handling of the Tar Creek corruption case say that is an impossible coincidence. (6/7)
In a statement, Hunter's office did not say when the statute of limitation expired but claimed it was "not a consideration." The AG's office reiterated its position that it lacks sufficient evidence to prove any crimes occurred at Tar Creek. (7/7)