Another hit piece on my be a VERY salty atheist.
Is 'God' Morally Perfect?
ungodlyatheism.wordpress.com/2018/06/11/is-…
Let's talk about the Tweet that so triggered him.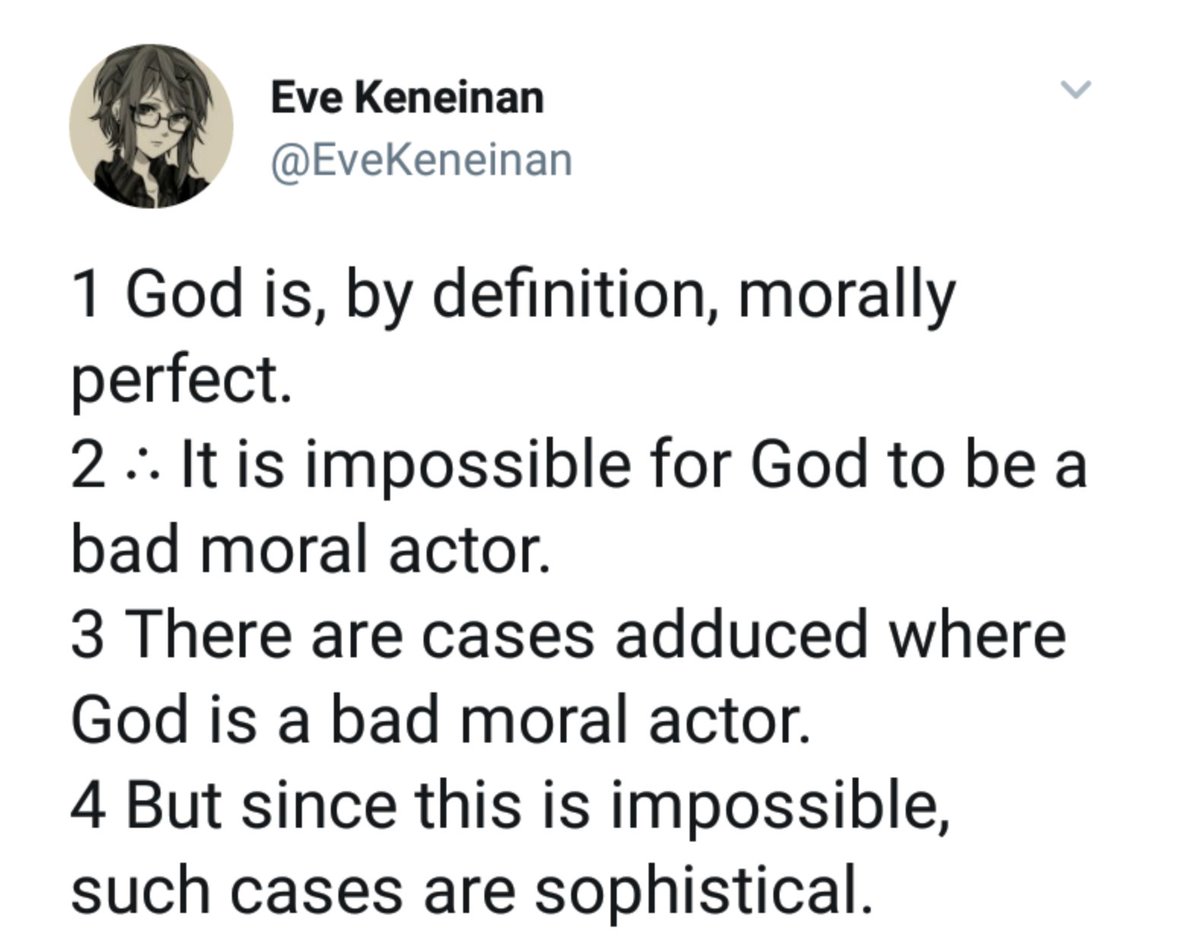 My point is pretty simple here:
IF you have reason to think
(1)
God is a perfect Being, that is, God is God, and
(2)
The Bible is the revealed word of God,
THEN
(3)
Any claim that God is a morally bad actor is false, a priori. A morally perfect being cannot be morally bad.
Since "morally perfect" is INCLUDED in the very idea of God held in classical theism, a non-morally-perfect-being COULD NOT BE GOD.

The atheist is saying that one MUST entertain the idea that "A morally perfect being is not morally perfect."
In short, his WHOLE CASE is that "reason" requires one to reject the Law of Noncontradiction and TAKE SERIOUSLY claims that have the form

"S is P and not-P at the same time in the same respect."
Do I really have to point out that rejection of the Law of Noncontradiction is not, in fact, RATIONAL?

That it is, in fact, the OPPOSITE of rationality?

That it is, in fact, insanely irrational, since it makes EVERY proposition both true AND false?
The problem here is that the atheist thinks he has some kind of universal standard by which he can judge the actions of God.

He doesn't. First of all, his "standards" are almost certainly humanly LOCAL to his time, place, and culture;
And even the revealed moral law of God and the natural law, which ARE universal, are insufficient to allow finite human beings, neither omniscient nor morally perfect (and not even good), to judge the actions of a morally perfect, all-knowing Being.
My point here was a fleshing out of what I take to be the point of the book of Job.
It is hubris and in itself wrong-headed as well as sinful for man to ATTEMPT to judge God. Even Job's friends err by trying to DEFEND God's actions—in human terms.
This is how Job ends: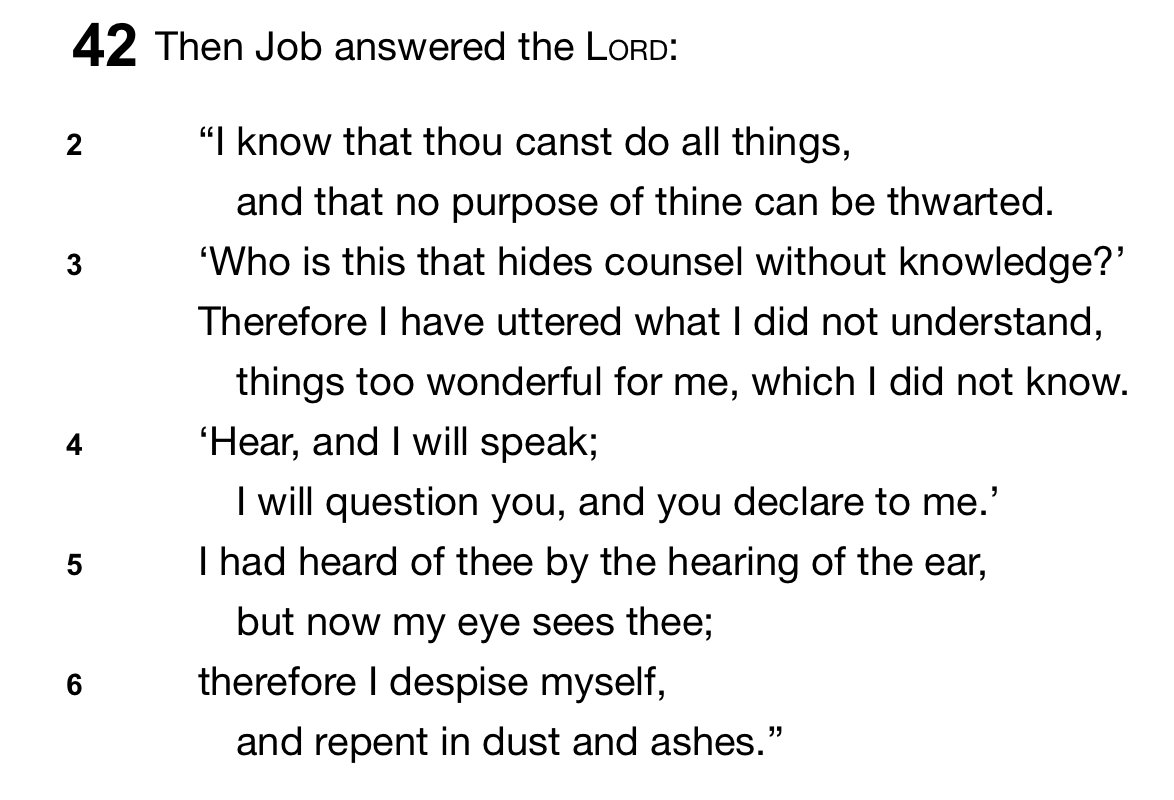 Job's reply is correct:
"I have uttered what I did not understand,
things too wonderful for me, which I did not know."
There is of course a modernist tendency to DEIFY human reason, but human reason is at best a candle. A light, to be sure, but not that much of one: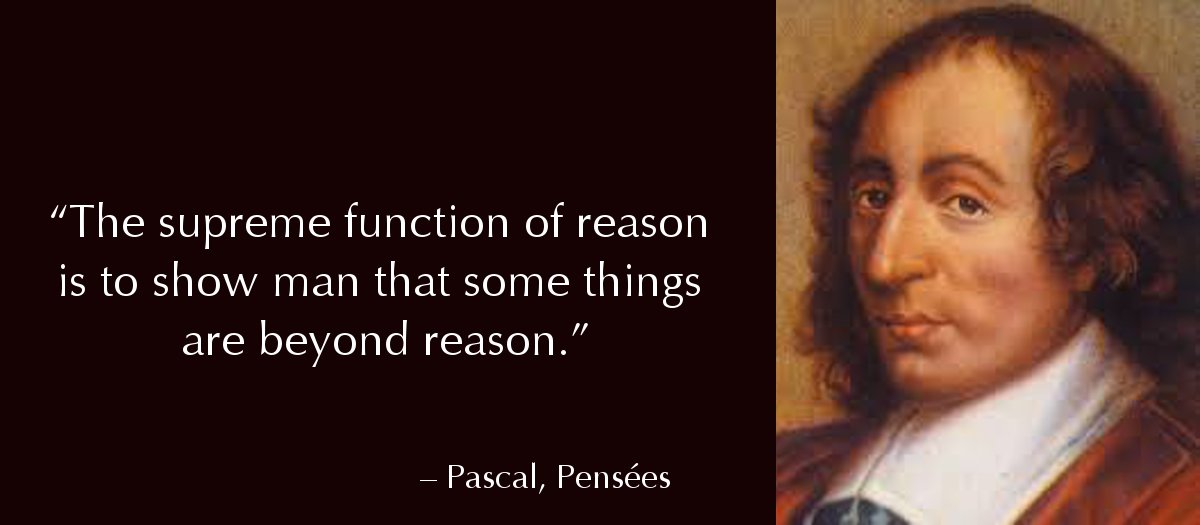 Is it RATIONAL to believe that human reason can give an account of ALL THINGS?

No, it is not. Quantum Physics has already shown that human reason encounters natural phenomena where knowing X PRECLUDES knowing Y. It is IMPOSSIBLE to have TOTAL KNOWLEDGE.
What we are seeing here is a very common atheist delusion, namely, that human reason is all-sufficient, than human beings can, by means of reason, essentially assume the place of God as "controllers of all things."

And this is why the Enlightenment was doomed.
This is not a sane position:

1 I like reason.
2 Therefore, reason has no limits.
3 Therefore, anyone who denies that reason has no limits is "irrational."
At any rate, if you know

1 God is morally perfect.
2 The Bible is the Word of God.

Then you can get

3 Nothing God does in the Bible is morally bad, nor can be.

It's possible we finite beings may not be able to UNDERSTAND what is going on, but that's our thing, not God's.
So atheists who try to pick out things they think are morally bad from (say) the Old Testament, can be dismissed out of hand.

One need not and ought not attempt to "defend God's actions." This seems like a pointless exercise to me.
"Didn't God do evil when He _____?" is not an argument you should engage in, because the answer is "No."
The interesting thing, of course, is the "evil" God is accused of will vary from age to age.

Today, for example, because of the issue of American race-based chattel slavery, "God condones slavery" is played as a kind of "trump card" (they love that word 'condones'!)
Or "Christianity teaches things that don't agree with 21st century feminist (which doesn't even agree with itself) so Christianity is bad in some unspecified way, even though it's becoming clear that feminism is utter cancer which destroys civilizations."
Do you recall that RadFem blog I talked about a few days ago, that advises women to CHOOSE THEIR RELIGION … on the basis of their feminism!
As if Who God is were a function of one's political ideology.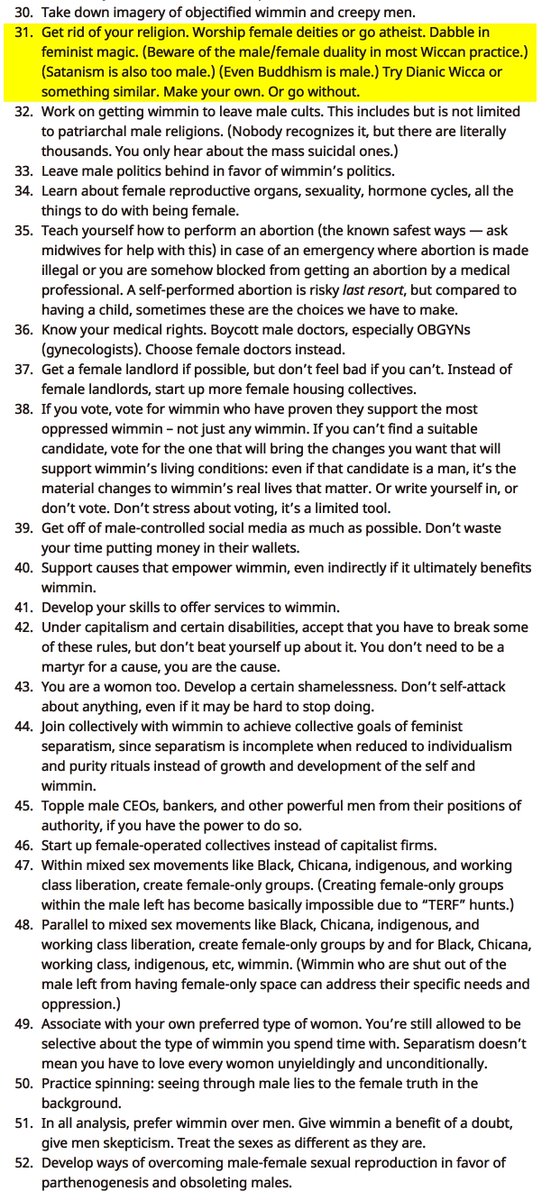 This … is STUPID BEYON BELIEF.

"All of reality, especially God, the Ultimate Ground and Source of Reality must conform to my political ideology."
This is characteristically MODERN, where we think that WHAT WE THINK either determines reality or is more important than reality.
Thinking does not, however, determine reality, so that line doesn't work out.

And when we judge our fantasies as MORE REAL than reality—well, then you get MURDEROUS RESSENTIMENT FUELED ideologies that want to DESTROY REALITY—for failing to be as the "true" ideology dictates.
Marxism always tries this. Feminism does this, because it wages a war on the reality of men and women's natures.
When you relevant your ideological beliefs about "how reality should be" over how reality actually is, you will soon begin to HATE REALITY, because it will stubbornly REFUSE TO CONFORM to your ideological fantasy.

Eventually you conclude "it must be destroyed."
Almost all of modern leftism is DRENCH in this RESSENTIMENT. Nietzsche was the most skilled at ferreting it out. He teaches you how to "philosophize with your nose."

RESSENTIMENT stinks. It's a kind of poison or toxin or rot of the human soul, and it is recognizable.
Even when the man of ressentiment says true things, he lies. In the man of ressentiment, everything is oblique, a pretext, a veiled attack.

The man of ressentiment CANNOT attack openly and honestly, because he is not healthy or strong enough to be open or honest.
Nietzsche on Ressentiment: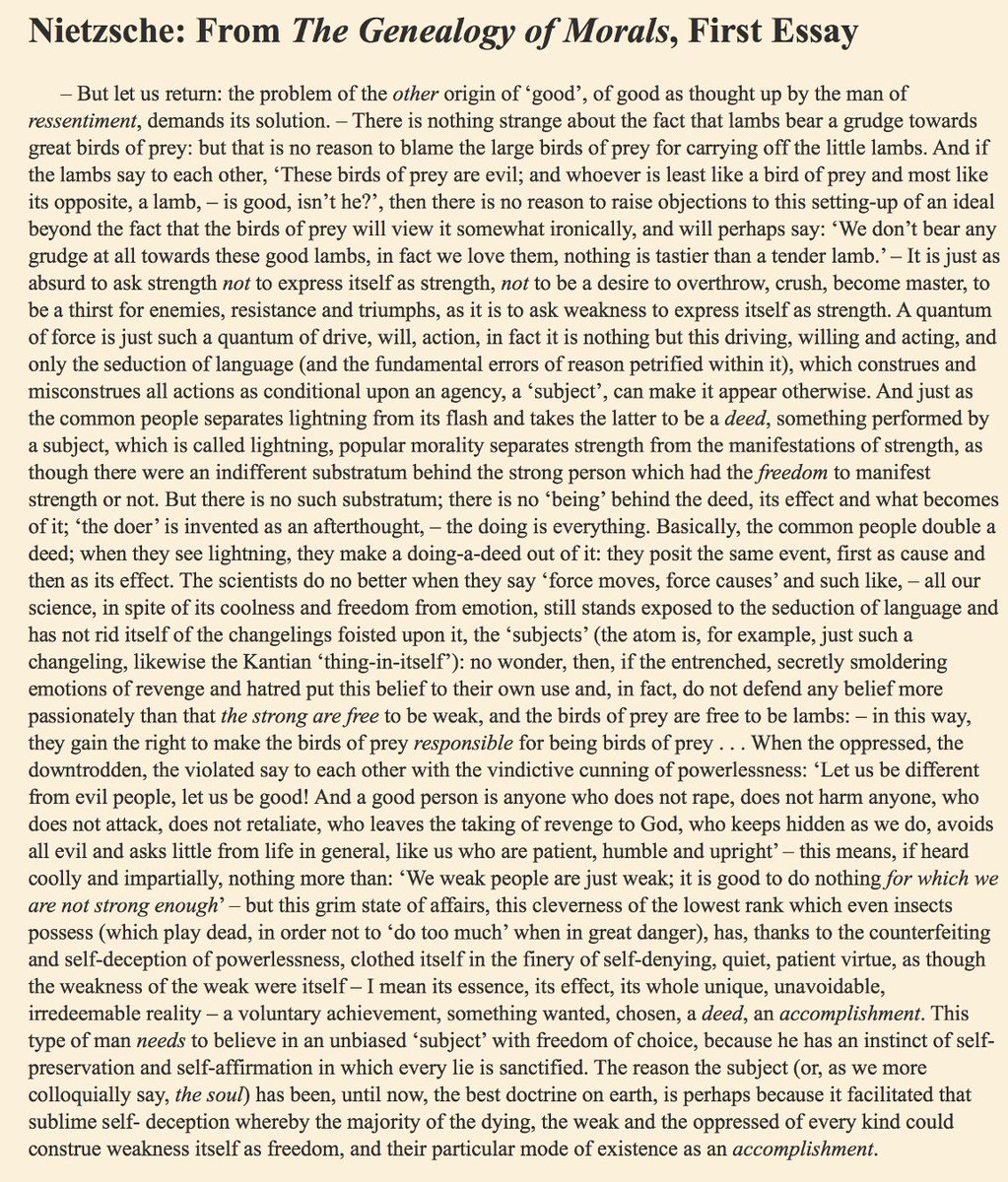 Philosopher Steven Hicks nails it. I hope more philosophers start to call this out. Jordan B. Peterson is.
Stephen Hicks: Nietzsche Perfectly Forecasts the Postmodernist Left via
@YouTube