1/
Trying to find explanations to this
#bitcoin
dump, e.g. are early adopters cashing out? The answer is no. The graph of cumulative bitcoin days destroyed. No significant change in slope. Maybe slightly steeper, but not much.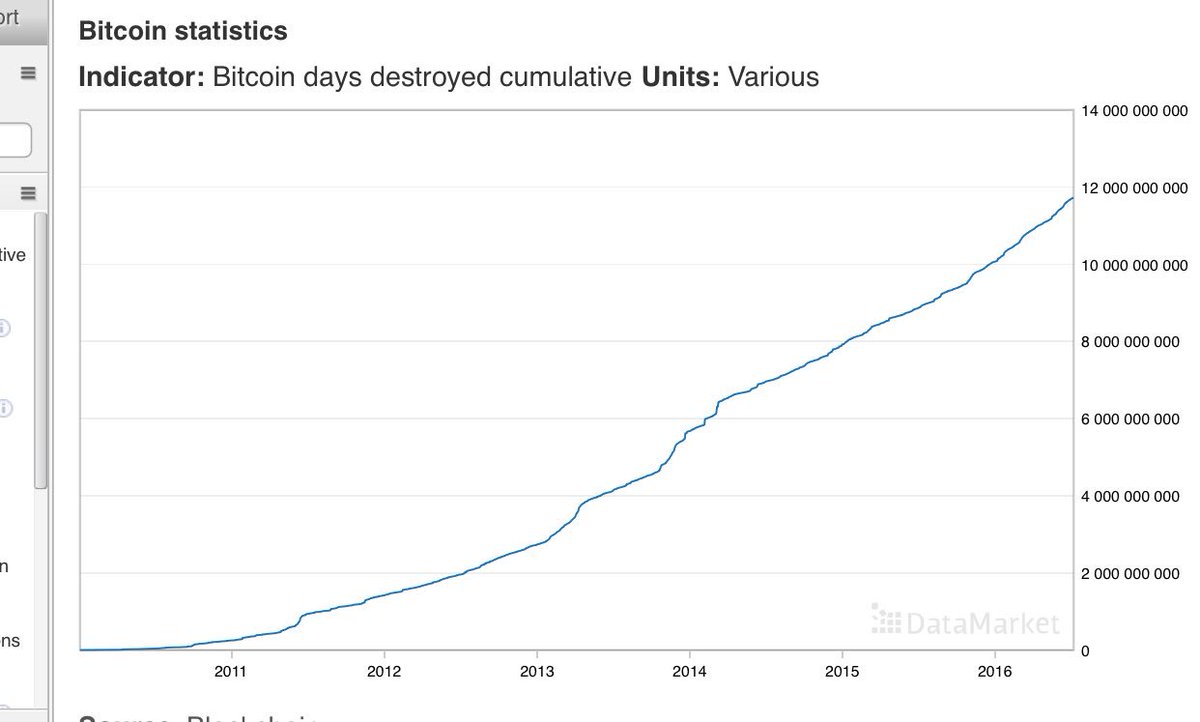 2/
Could it be stolen coins being sold? We've had a couple of large exchange hacks recently. Maybe. But the downstrend started before the hacks. So it is unlikely.
3/
Negative news? We've had positive news as well. So again unlikely. I don't think this is news related at all.
4/
People panicing. Sell because price is going down. This is I think the most likely explanation. This is also the explanation why the price went up in the first place.
5/
It is unfortunate that we get this behavior, but there's nothing we can do about it. Just focus on technology. Keeping network decentralized while improving is a very challenging problem, something all the other coins don't address.