Starting in August, I'm an associate professor!
I learned a lot in my first 5 years of professordom. Here are a few, for any of you starting out or interested in becoming faculty. Curious to hear others' takes.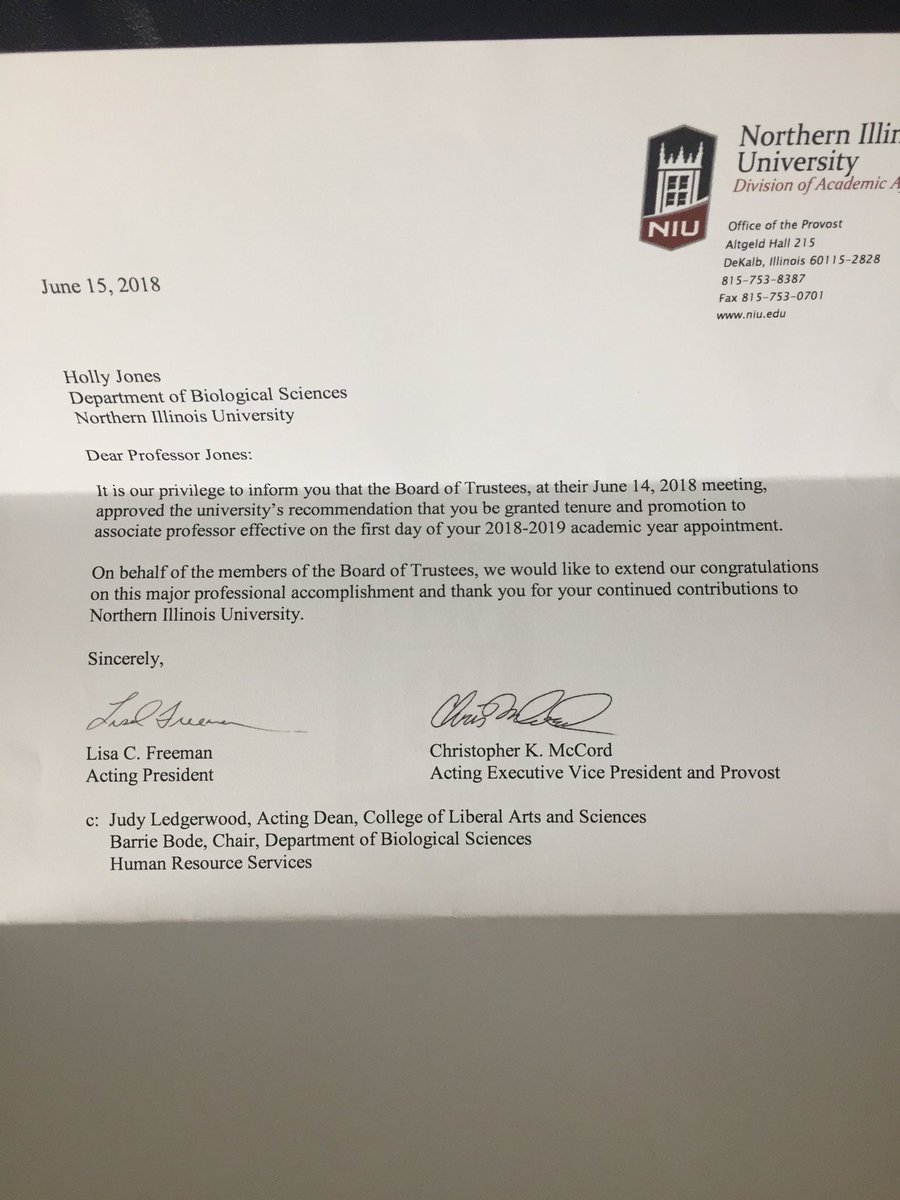 Create a streamlined research program and if projects fall outside it, say no to them. I spent the first year chasing various funds and projects. That's ok but don't do that for more than a year.
Establish meaningful collaborations. Ones that fill you up and help you learn more things. This increases research productivity, but for me the best part was connecting with new people.
Serve on a few
@NSF
panels. This helps you see what successful grants look like, and helps you hone yours. It's so fun to see the cutting edge research proposed. This also helps your reviewer skills and allows you to meet more people.
Keep living your life! I had our 2nd (and final) kiddo in my 2nd year. I had paperwork filled out to delay my clock but had timed it so she was born right before summer so didn't end up needing it. I probably would have if she were my first, so take that delay if you need it!
Protect your home life furiously. I don't check email most nights and never on weekends. I need that time to unwind and spend with my family.
Find colleagues at different career stages in and outside your university to guide you. My fellow newbies
@BarberEcology
and
@WSwingley
helped keep me sane as we figured out NIU's weird ways. My tenured mentor gave sage advice and helped me protect my time.
This came f
@SchmitzLab
's namesake: wait to take a PhD student such that your first one defends after you get tenure. You don't want to help someone through the end of their dissertation-an often emotionally intense time-while you're putting your tenure packet and talk together.
Get creative in the classroom and use any non-teaching time you negotiated upfront to prepare as much as you can. But don't go overkill. I changed my lab into a course-based undergrad research experience (CURE) but it was a ton of work! I wouldn't do much more than 1 big change.
Figure out what kind of mentor you are and what type of mentee your students are.
@KDHoll5
(wasn't it you, Karen? Or was it
@mioconnor
?) gave me an awesome list of questions she gives to her mentees to help with this, which I adapted for my purposes.
Through the process, learning how to say no was incredibly important, as was saying yes to new opportunities about which I was excited. But only those about which I was super excited. You gotta guard your time.
Don't forget the power you wield. Use it wisely to create a lab/classroom atmosphere that fosters learning and curiosity, creates a safe space for all, and that emphasizes taking care of the self/mental health first.
I've heard a lot about keeping quiet w your head down wrt colleagues and uni. I did that until I got my bearings and mostly after but speak up if there are issues that need your voice.
Check your ego and get to learning. I learn as much if not more f my students than they learn from me. And I tell them so. Colleagues continue to teach me as well. We're all in this together!
Lastly, there are plenty who have done all the things above and more but still don't get tenure. I walk through the world w more privilege than most. I worked hard but not as hard as some have to and without a lot of the emotional labor some endure. If that's you, I see you. 💜
For those of you who asked, here are the questions I adapted f either
@kdholl5
or
@mioconnor
@ylenia_chiari
@amyhcriss