Why should it concern you that you are being shadowbanned on Twitter? Well , The President said that without Twitter and social media he would not be President. He said that he is able to combat fake news through this platform.
#MAGA
Thread below
I don't know if it's because you don't know what a shadowban is or if you just don't care to raise awareness to this issue but i have noticed that my tweets addressing this are not getting much traction.
At first I thought it was because of the shadowban and to a large degree , it is. But then I have seen that other tweets that are not about the
#MAGAShadowBan
get alot of traction. So I have concluded that many of you on the right simply don't think this is an important issue.
Think about how many powers are against Trump and America ! The Mainstream Media, Hollywood, Sports, Academia , The swamp , etc but we were able to combat that via social media. Guess what? They are shutting you down now and making you invisible.
So in November the left will dominate social media also and most likely will win the house . In 2020 the left will also dominate and as their messsge grows , ours will be silenced. You know what is going to happen when the left regains power?
#MAGA
The will open our borders to all , They will take your guns and your bibles, they will make us a socialist country and defund our military. They will stifle your free speech and flood the country with all forms of degeneracy.
I am a fighter by nature and it is mind boggling how many conservatives are trying to take the high road or not rock the boat. This is why I love so many people on the dissident right. Because even tho they say many things that are off color , they fight their a$$es off !
I am a die hard conservative but not in the mold of cucks like paul ryan and ben shapiro but in the mold of Stephen Miller , who said that he is a "Hard Charging Conservative " I am edgy but principled. I fight back, I make allies with all people who hate the left.
Join me and others like me who will fight back ! There is no greater problem facing our nation than the Censoring of conservatives! The left has already refused to let Gab on the play store, the leftist tech giants take down websites from google searches.
Pay Pal has refused to offer their services to people who monetize from their political views.
@FaithGoldy
is one example of someone who this happened to. Youtube has greatly throttled
@PrisonPlanet
. Facebook has deemed
@DiamondandSilk
dangerous ! Do you see what's happening?
So you can stay silent because you don't want to rock the boat or you can join our movement and raise awareness about the
#MAGAShadowBan
I plead with you , open your eyes and fight !
Dear
#MAGA
Coalition, the most important issue we are facing is the
#MAGAShadowBan
& the censoring of center/right opinions. Nothing we tweet about matters if no one can see your tweets other than your small echo chambers.
@DonaldJTrumpJr
@seanhannity
Below is a petition that you can sign and help us spread so that we can bring more awareness to this issue. We are the media now , we are the crusaders of truth but we are being silenced. Join us in raising awareness.
#MAGA
#StopTheBias
petitions.whitehouse.gov/petition/call-…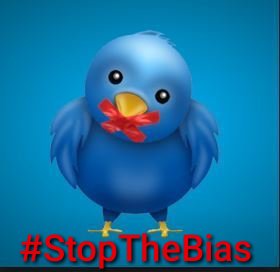 I love my
#MAGA
family so much ! You are the cream of the crop . I live in the epicenter of liberalism. They tax us to death, the streets smell like sh*t and are infested with needles and homeless. Illegals get sanctuary and literally get away with murder.
This will be America if we don't fight back ! We must fight just as hard to defend the first amendment as we do to defend the 2nd ammendment. Come on my fellow "Hard Charging conservatives " let's do this ! 🇺🇸👊🏼
#MAGA