Thread 1/15 So you want to cash in big on
#Brexit
?
Here's how.
Disclaimer. The following thread does not constitute financial advice. Before making any investment you should consult a professional financial adviser.
Just satire.
2/15 Now let's suppose you have a spare £100m.
The first thing you need to do is invest it in non-Sterling denominated assets.
@Jacob_Rees_Mogg
's firm has a few funds, all investing $8.4billion in such assets, so ask him if you're not sure.
He knows all about this.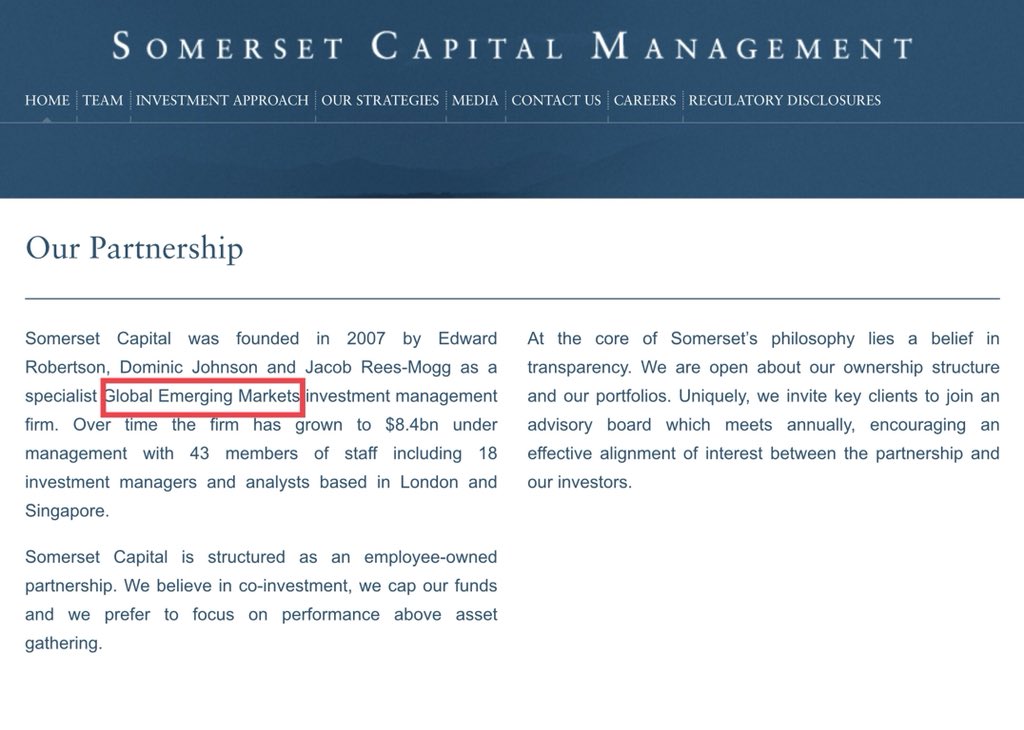 3/15 For the sake of illustration, let's make up an imaginary currency called the Wonga.

And let's suppose that you get 2 Wongas to the Pound. W2=£1. The rate doesn't matter.

So now you've got W200million in stocks denominated in Wonga currency.
4/15 Now what you need is a
#Brexit
. Any Brexit will do, but the harder and more damaging to the value of Sterling, the better.
Sterling fell from €1.30 in June 16 to €1.08 in August 17, a 17% fall, and at that point nothing had really changed.
No-deal is the best.
5/15 Who knows what a no-deal Brexit might bring. If you're really lucky the pound could go into free fall and you'll be laughing all the way to the bank.

But let's not be too greedy, and just assume a 20% fall.

So now, where £1 used to by 2 Wongas, now it only buys 1.6 Wonga.
6/15 But don't worry, because your money's already in Wongas!

As Sterling falls, your Wonga assets are going up relatively speaking. A 20% fall in Sterling means 1 Wonga was worth 50p, but is now worth 62.5p!

So your W200million stocks overnight are now worth £125Million!
7/15 Unbelievable but true!

A 20% fall in the value of Sterling makes your Wonga denominated stocks (and every other currency) worth 25% more *overnight*!

Fantastic news isn't it!

So much easier than running a real business to make an honest profit any day!
9/15 ...and when sterling's got to the bottom, then's the time to sell your Wonga stocks back for Sterling and cash in your profit.

Don't forget, a 20% fall in Sterling means you'll be 25% better off in £ afterwards.

A 50% fall *doubles* your money!!!
10/15 And by this time all stocks in British companies will be dirt cheap and you can fill your boots ready for the recovery.

It may take a while mind.
11/15 But while you're waiting, just find the next large economy that's worried about immigration, and find a way to crash it too. Italy's looking like a strong opportunity?

Finding an ally who's not frightened to spread racist propaganda will help.
13/15 But if you don't have £100m to spare,
if you're more worried about 4 millions UK export jobs that rely on friction free exports to the EU,
or the cost of your summer holiday abroad,
maybe a
#Brexit
get rich quick scheme is not for you.
If so, sign up for a
#PeoplesVote
.
14/15
@Nigel_Farage
@Jacob_Rees_Mogg
@Arron_banks
Have I missed anything?
Nigel watching pound fall on referendum night.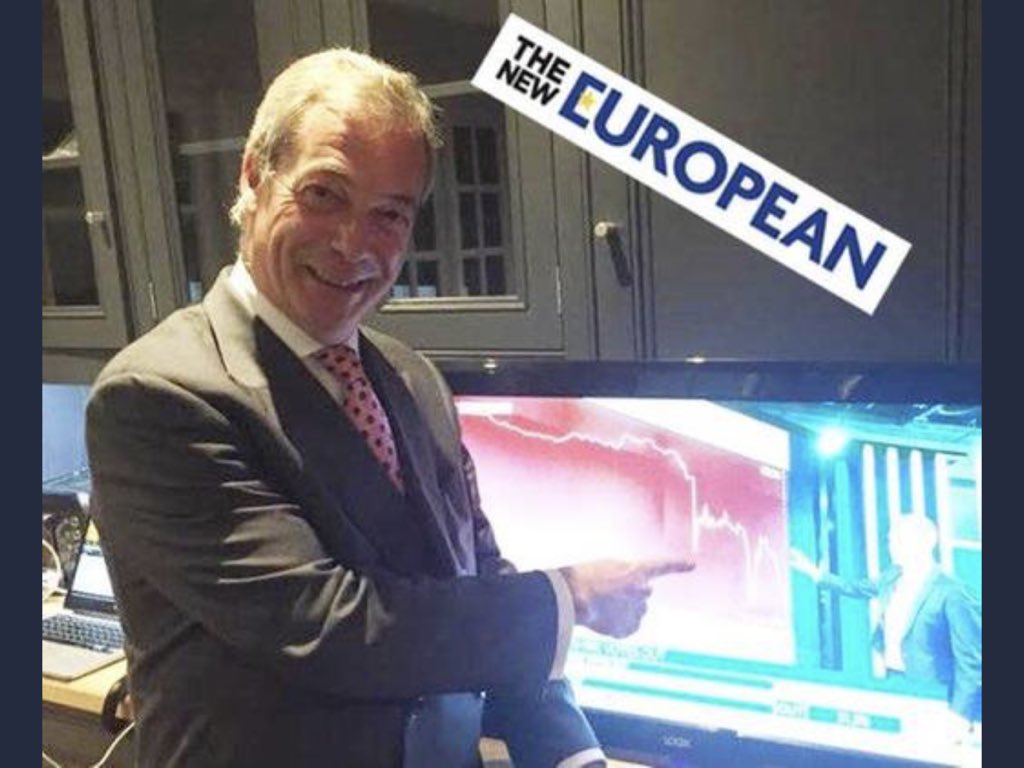 15/15 Oh by the way, don't go retweeting this. We don't want everyone knowing, because a
#Brexit
bringing down a whole country's economy for financial gain could be tantamount to treason.
So if anyone asks, just blame your no deal Brexit on EU intransigence.
Good luck!
@mrjamesob
@Andrew_Adonis
@mikegalsworthy
Anyone living in UK with large sums invested in non-Sterling assets will be delighted with a no-deal
#Brexit
.
Immediate windfall benefit rises exponentially with size of fall in £ Sterling.
@Jacob_Rees_Mogg
is one of many similar.