A longstanding supporter of fellow Brexiteer Jacob Rees-Mogg, Odey helped Rees-Mogg set up an investment firm of his own, Somerset Capital Management, which has virtually no investments in the UK, but large holdings in Russia.
dailym.ai/2HA1b38
Top fundraiser for Farage and leading contributor of campaign cash to the pro
#Brexit
side. Odey made $300 million from the Brexit short sell.
"There's that Italian expression," Odey boasted to the BBC:
"'Al mattino ha l'oro in bocca' - the morning has gold in its mouth."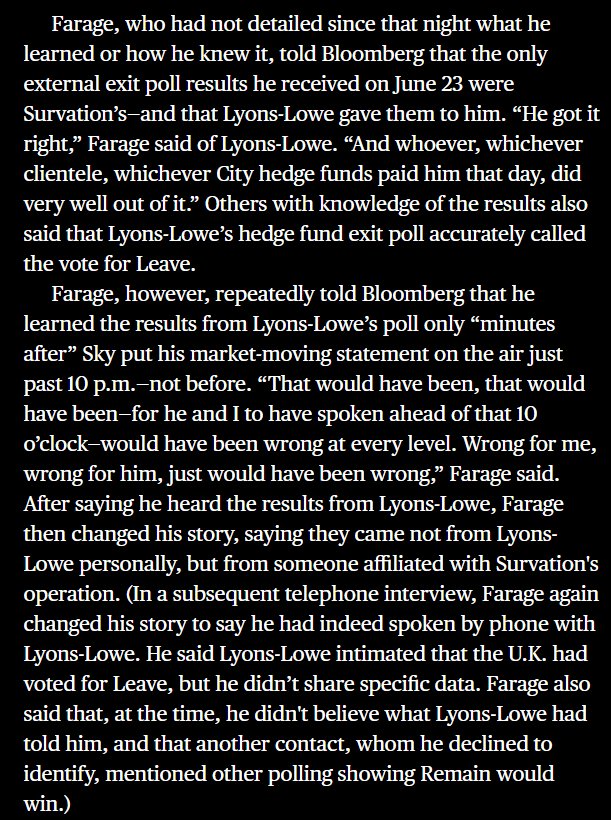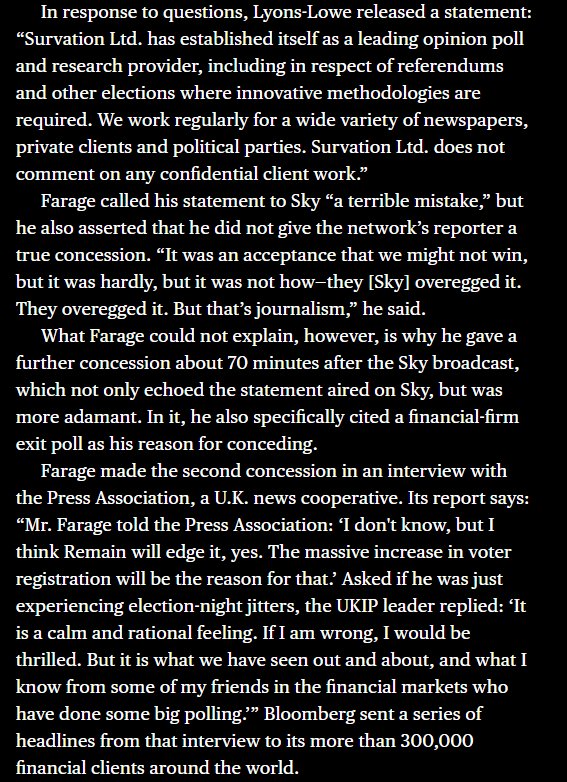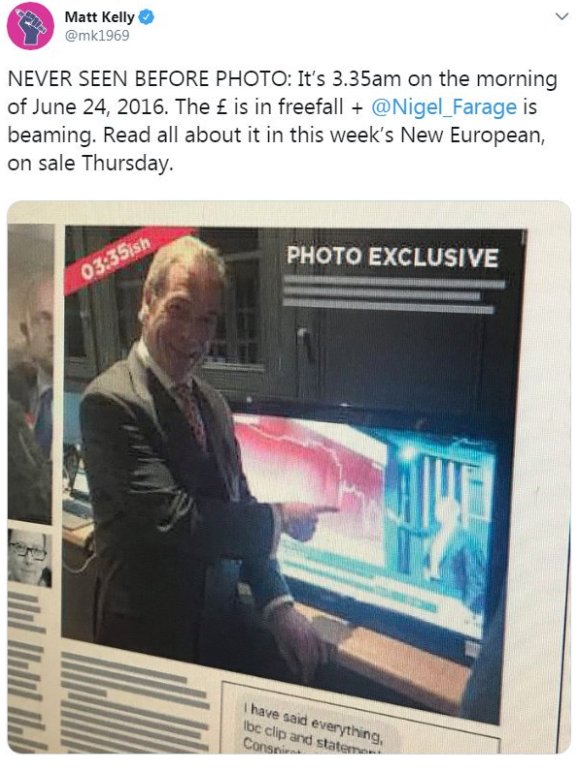 "It is a crime in this country to provide exit polling data to any section of the public before 10 PM."
The great
#BrexitScam
Bloomberg's
@CamSimpsonNews
explains how Farage moved the markets toward the
#Brexit
big short (via
@Haggis_UK
)