Thread: So the Department of Justice has finally released those notorious 68 "missing" emails between
#TerryProne
and
#FrancesFitzgerald
. Turns out there were actually more than 190, covering a period of more than three years.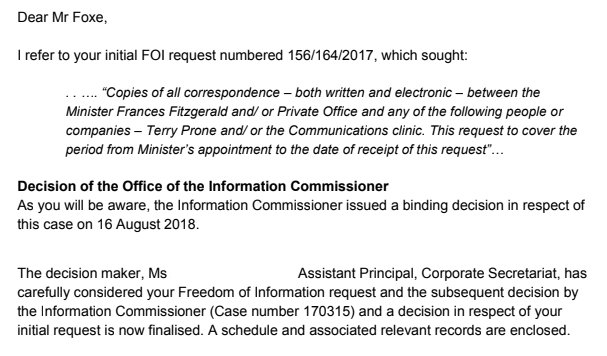 The Department of Justice, as instructed by the Information Commissioner, wrote to
#FrancesFitzgerald
asking her if she had any documents relevant to the request:


The records themselves are "in the post" so all I have so far is a schedule of 185 emails between
#FrancesFitzgerald
and/or her special adviser with Terry Prone and/or the Communications Clinic. There were another 23 that the minister volunteered as part of the process.
We
@RightToKnowIE
will definitely be appealing those ones as the relevant standing orders make pretty clear distinction between regular TDs & Senators and "officeholders" i.e. ministers. But that's a battle for another day: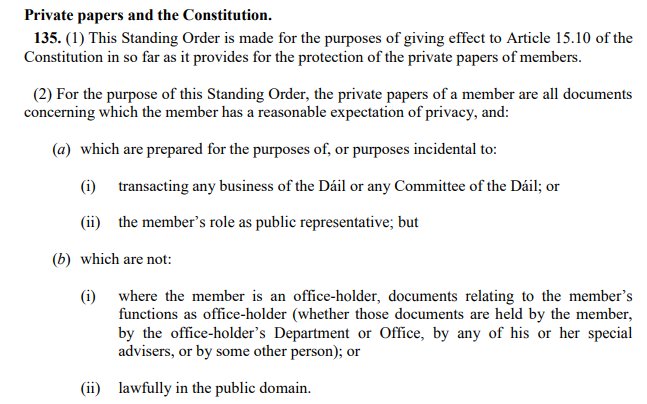 Anyway, to sum up. The good news - this is a big victory on transparency and the reach of Freedom of Information. The less good news - the records themselves may not be that terribly exciting (though that remains to be seen).