#Thread
Be very careful about what you read about
#AhvazAttack
.
There are many fake news, unconfirmed reports, fabricated photos and photos taken for propaganda use.
For example
@bbcpersian
journalist
@BahmanKalbasi
claims a group has taken responsibility when it is not true.1/8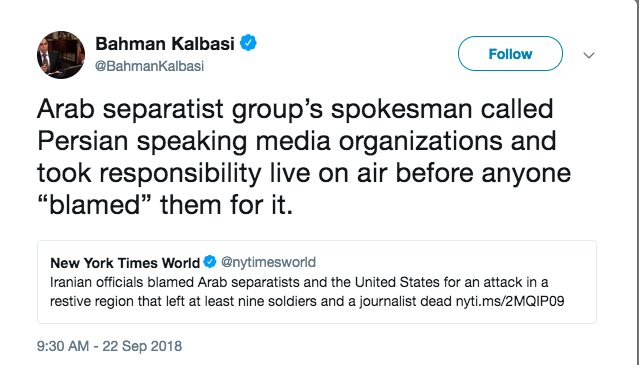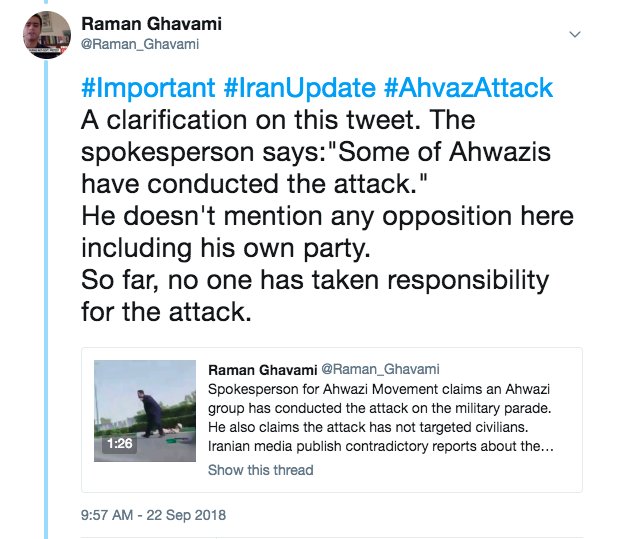 Director of Iran project at
@CrisisGroup
,
@AliVaez
jumps in to protect Iranian regime and asks US officials to condemn the attack. However, he has never asked US officials before to condemn Iranian regime for arresting, raping, torturing and executing political prisoners.3/8


RFE's
@GEsfandiari
,calls a Basij(IRGC)member a 'journalist'. These photo have been published by Fars NA. The yellow budge you see on her is ID card of members of Basij. Never mind person who has taken the photo is standing up while she is on the ground(propaganda). Compare.4/8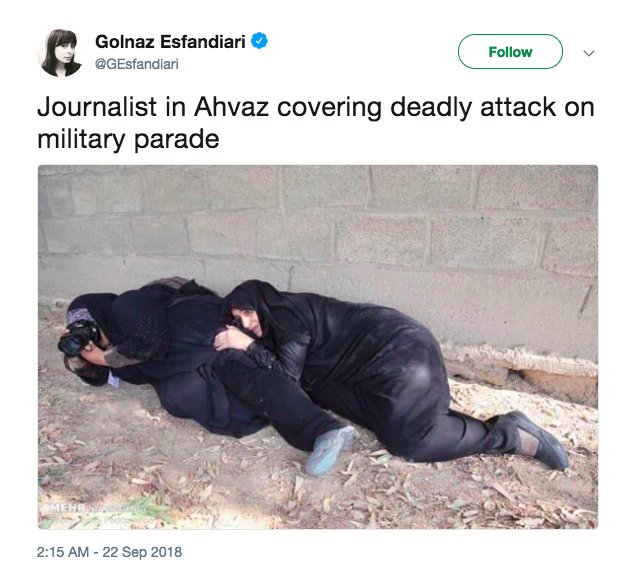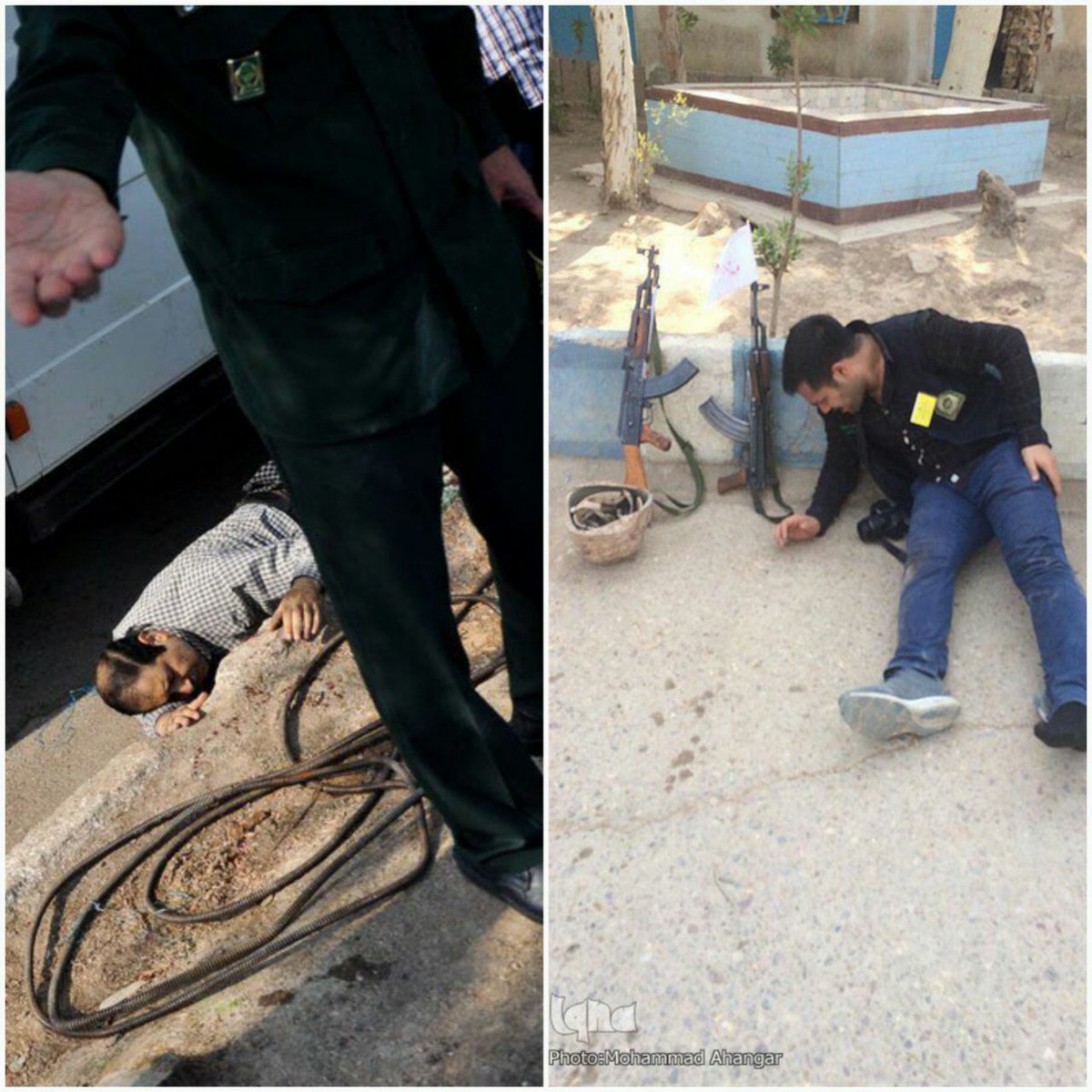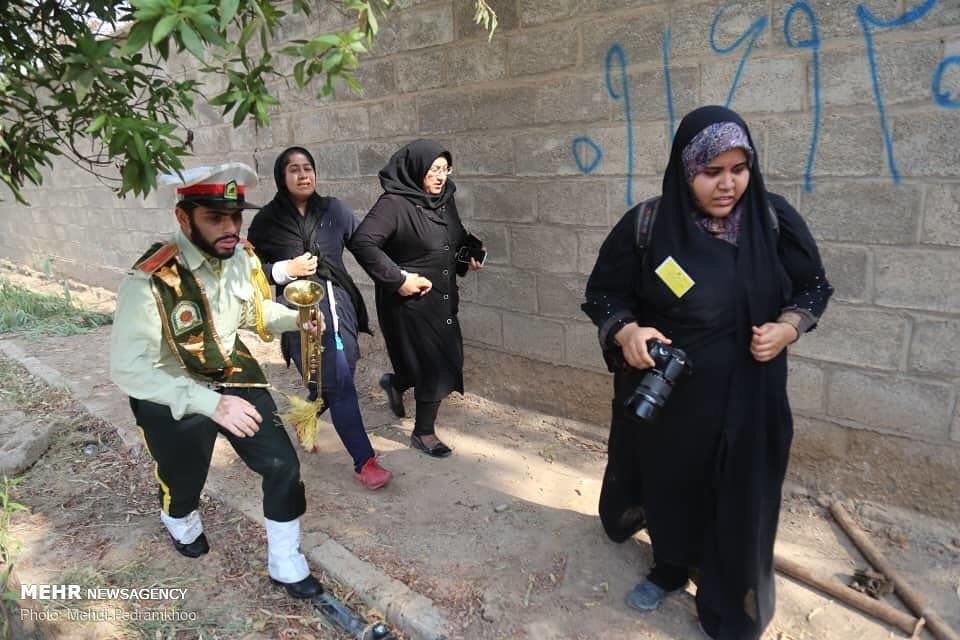 Another 'expert' calls it a terrorist attack and says civilians were the target. But the truth is 24 out 25 were members of Iranian armed forces.
Look at the photo here published by Fras NA. one person who Ali Nasr claims to be a civilian has a gun in his hand.5/8
@vali_nasr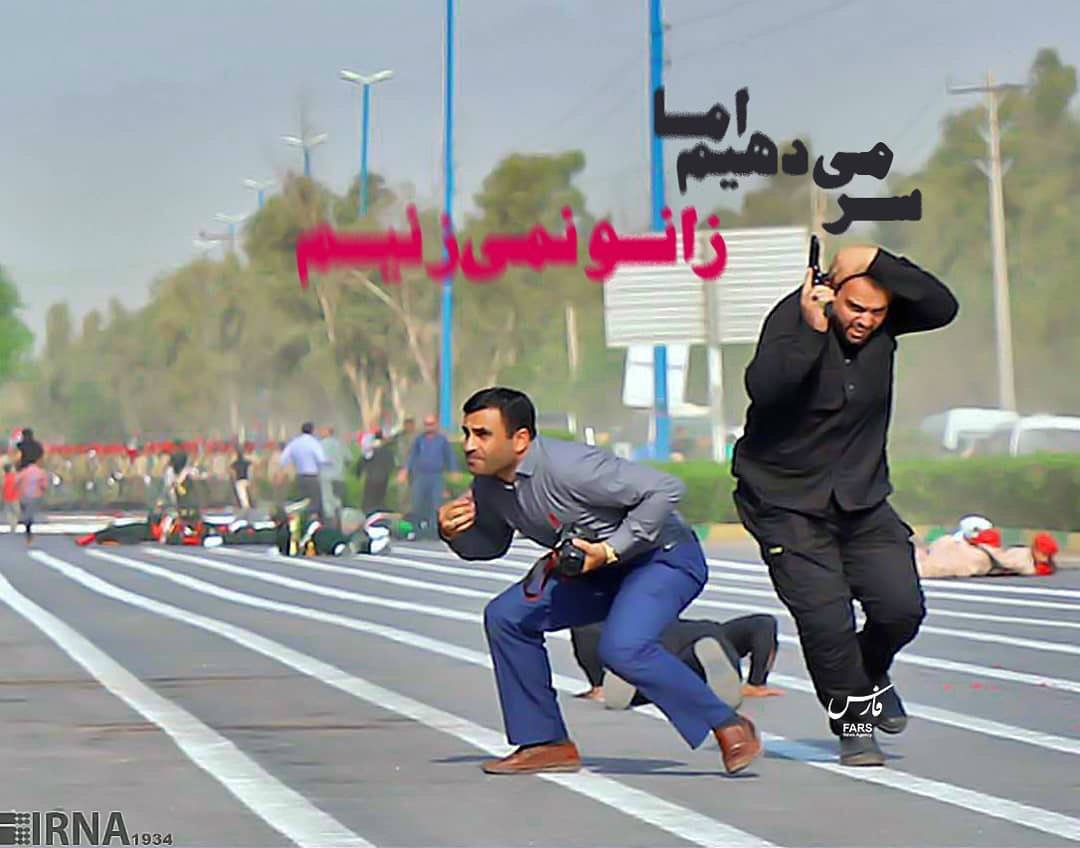 Note: Many inside and outside of Iran believe the regime has conducted the attack. Knowing Iran's history and current situation, I would say everything is possible.
Many believe contradictory statements and signs of regime backed attack.