Before
@Twitter
took them down, I captured a bunch of the
#MAGABomber
's tweets and did some quickie analysis... the results were pretty interesting. All the following are based upon tweets from
@hardrock2016
and
@hardrockintlent
accounts.
1/
First two plots: Plotting the times of
#MAGABomber
tweets on a 24-hour radar plot. Note the time when it tends to go silent every day. If the time is set right (or even if we're on GMT), he doesn't sleep when most East Coasters do. 2/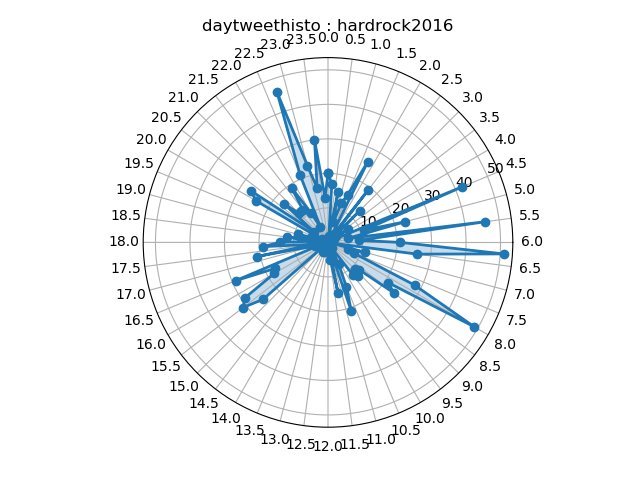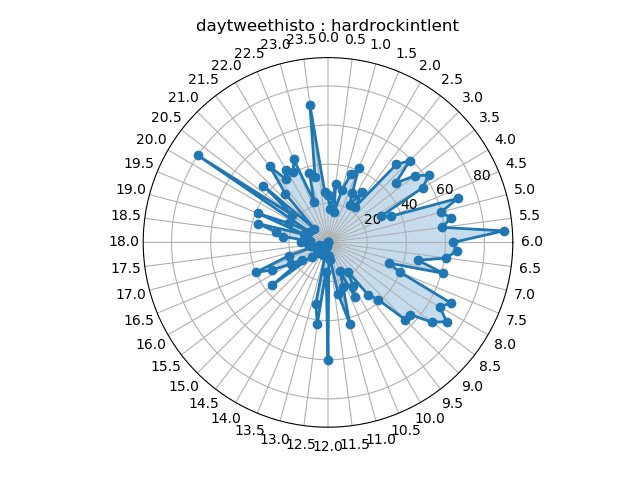 I've been thinking a lot about humans' behaving increasingly like bots online, and between the odd sleep pattern and the rapid-fire tweet bursts,
#MAGABomber
seems like a good example. (NB: I am not suggesting that
#MAGAbomber
is a bot!)
5/
Finally, for journalists/researchers/others with a real need, I can share the raw data, but I don't want to be inundated with requests. If you want it, send me an e-mail with your affiliation/need, and I'll send two TSV files with the tweets.
6/6