So this happened today: We rode the Pedal Pub with
@Mix945
to raise $ for their Christmas Wish campaign.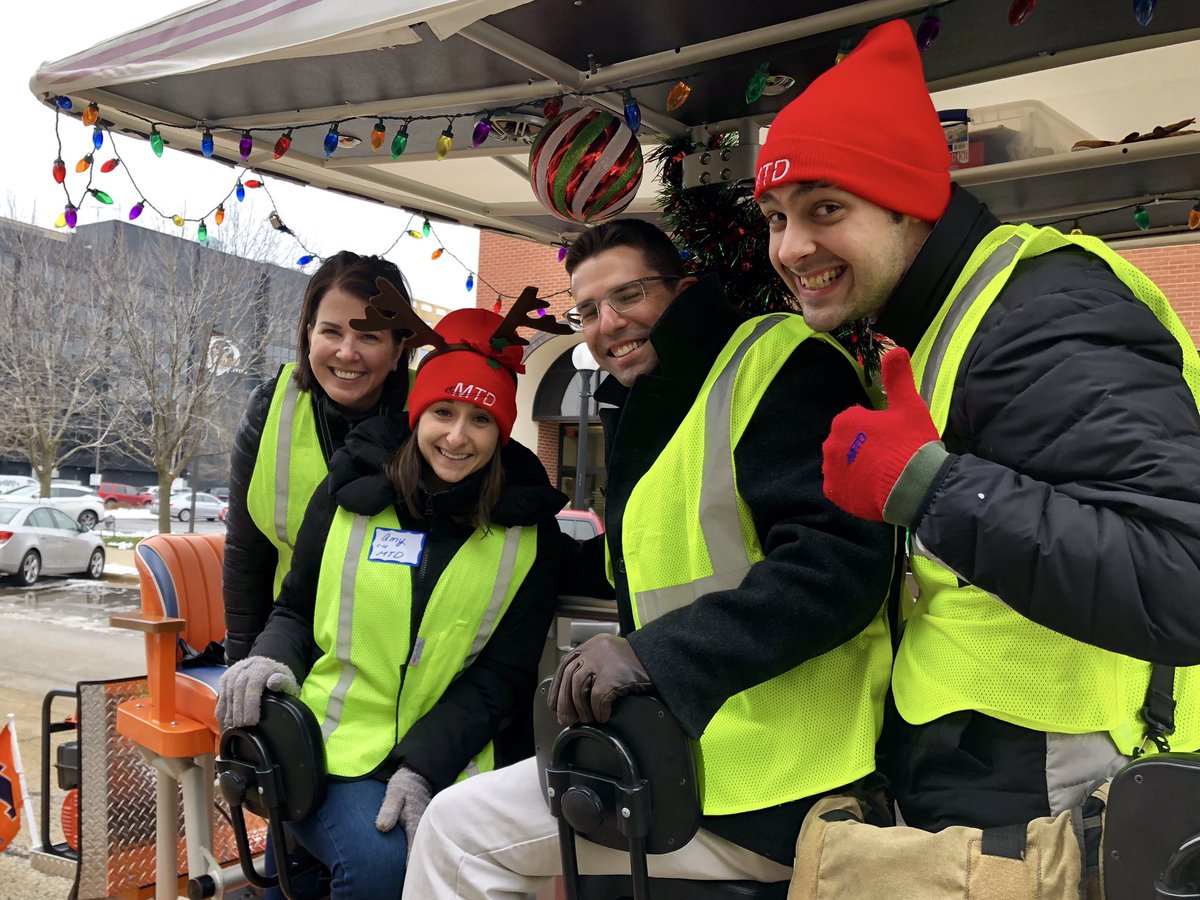 We were thrilled to get to pedal with Mayor
@debfrankfeinen
, Mayor
@dwmarlin
, & Mayor/Village President
@JoanDykstra
. (Here we are taking pictures of each other—)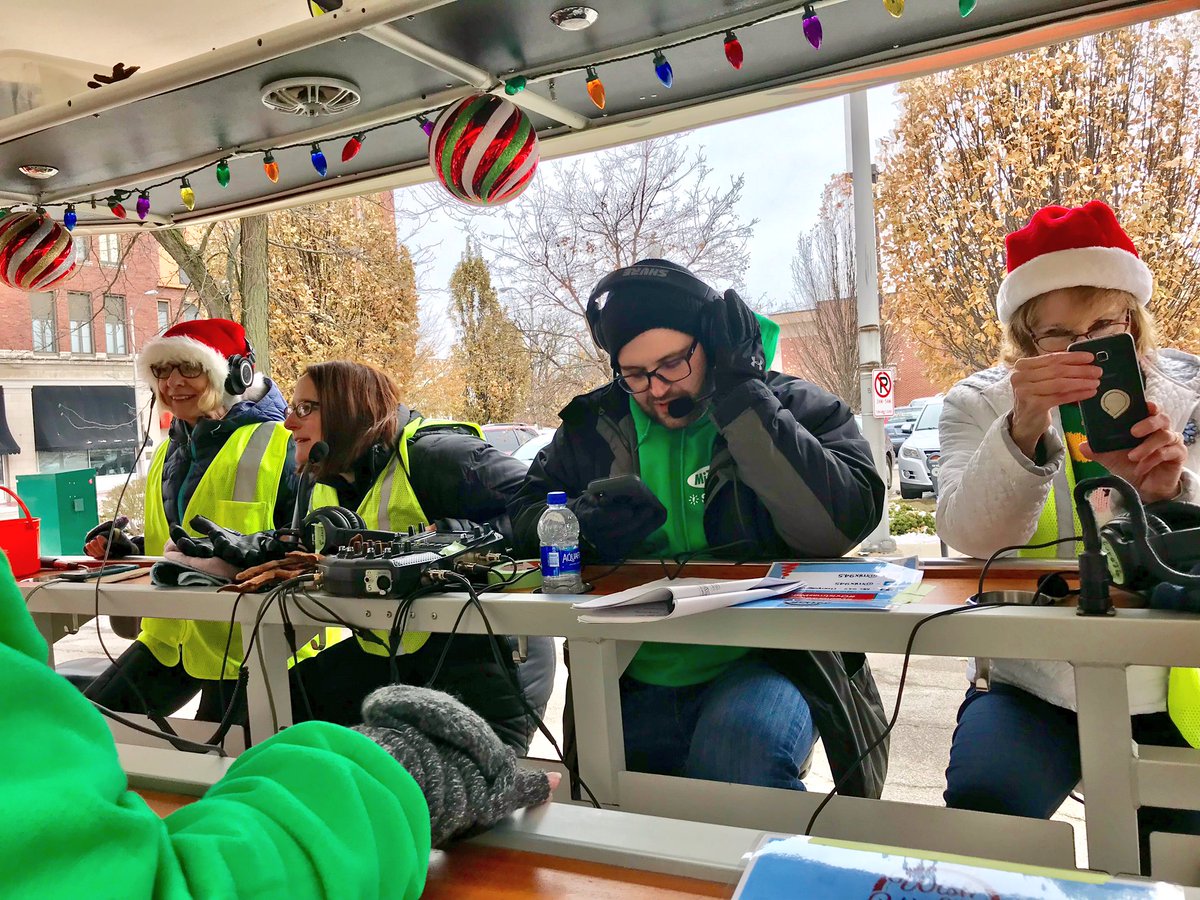 P.S.—
(This seems like the time to clarify that this Pedal Pub was dry. All the pedaling, none of the pubbing.)
We know you're wondering what it's like to hang out with public servants. Let us enlighten you—
So there we were, pedaling along, when one of our planners, Jay, laughs & points at the ground. Turns out he's telling Mayor Feinen that together
@champaigncity
&
@rideMTD
made a decision to move the stop line back at the intersection of Church & State. THIS IS THE NEW STOP LINE—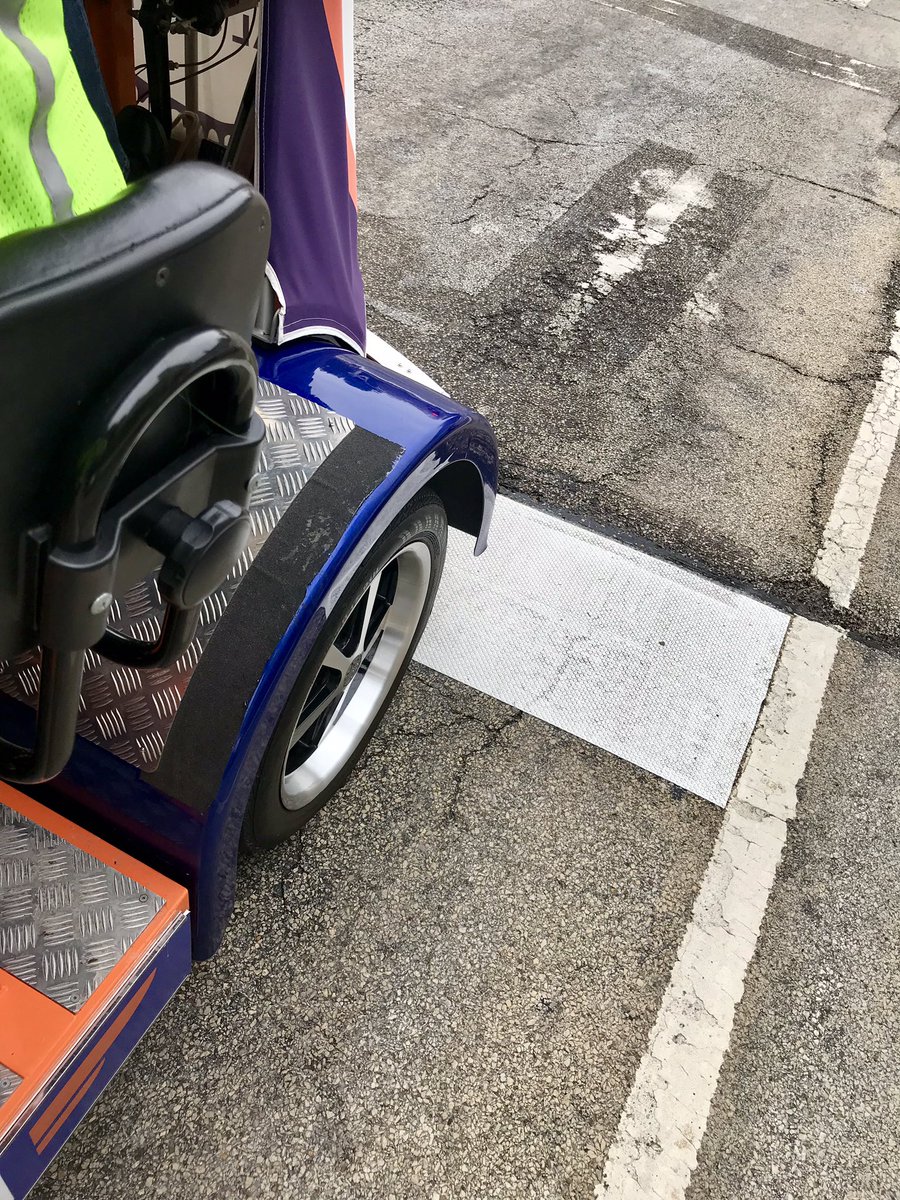 (This change allows our buses to more easily turn left off State onto Church. Duh.🤓)
Please insert Planner Evan's joke about the irony of an intersection of btwn Church & State here.
Anyway, that was 45 minutes of our day today. T.G.I.F. from our work family to yours!