☎️ RETWEET to the CEO, Corporate Officers, Board of Directors, Shareholders, Management, Employees, Service Providers, Suppliers, Vendors, & Clients of Allstate
@Allstate
You have ALTERNATIVES! What can YOU do?
Say
#NoToFox
#GrabYourWallet
#DefundHate
@FoxNews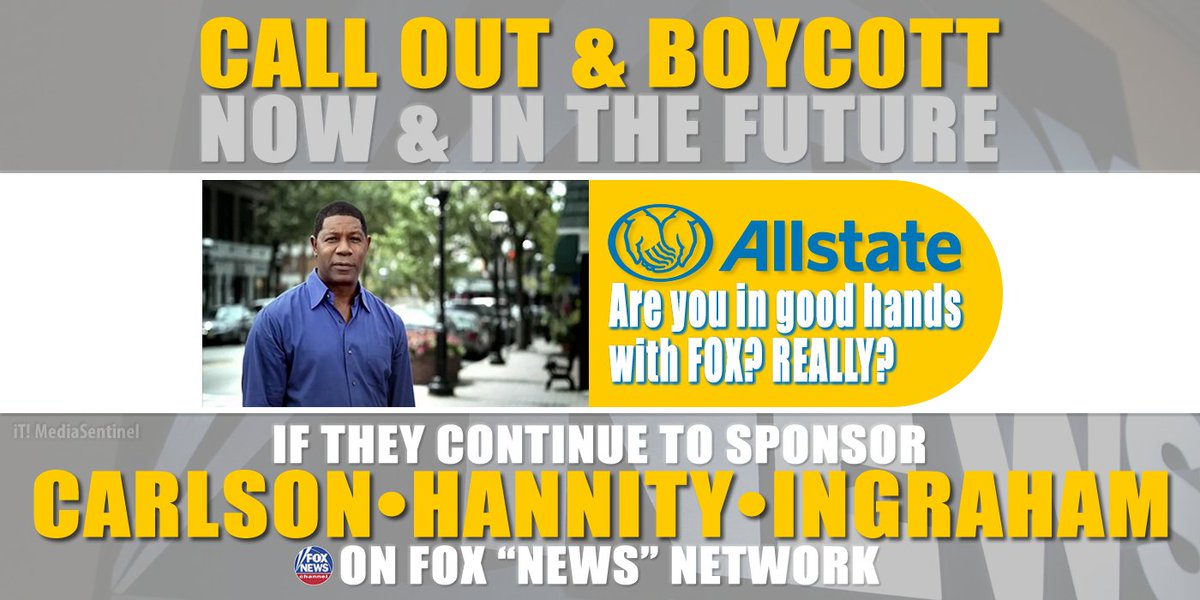 "For all the recent talk about how to combat propaganda and disinformation, the single greatest disseminator of fake news — the most dangerous media company in the world — has escaped any real accountability." | David Klion
@DavidKlion
@BuzzFeedNews
buzzfeednews.com/article/davidk…
"Fox News is a key route for fringe views to make their way into the mainstream. Fox News encourages polarization, fear and hatred.."
🖊 Petition by NRA & Fox News Boycott
@NRABoycott
🔖
chn.ge/2DHi7Hx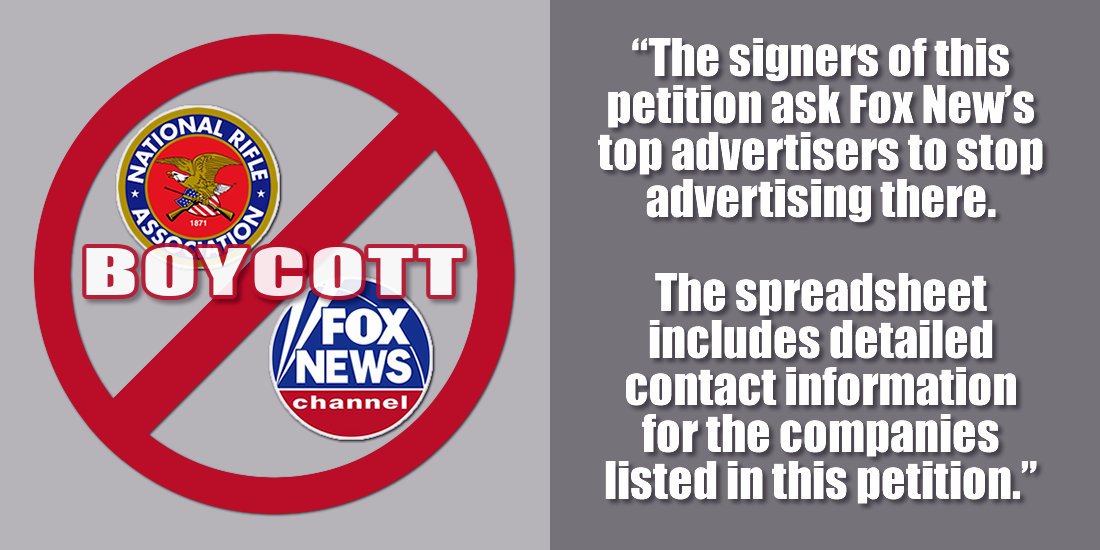 "Fox News is a malevolent and destructive force. Tell Advertisers: Drop Fox. Enough is enough. Take action. Tell advertisers to stop sponsoring Fox News." | Media Matters
@mmfa
@GoAngelo
@davidbrockdc
@ndrew_lawrence
JOIN US 🔖
mediamatters.nationbuilder.com/fox-sponsors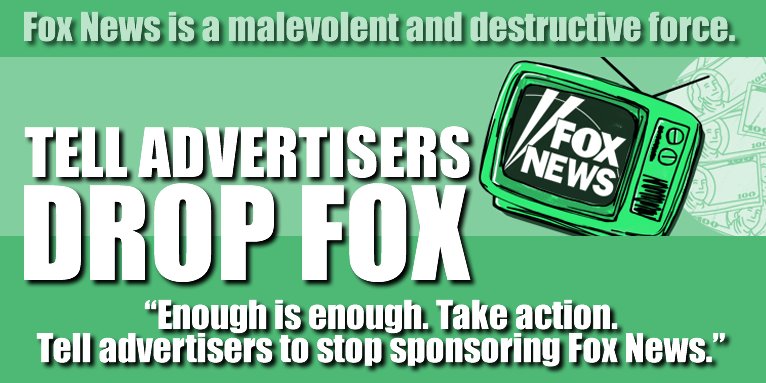 "Less than two months after Washington Post journalist Jamal Khashoggi's brutal murder, Fox Networks is partnering with a Saudi Arabian government-owned media company."
inquisitr.com/5176263/fox-ne…
"Saudi Arabian Prince Alwaleed bin Talal as of Febuary, 2010 owned a 7 percent stake in Rupert Murdoch's Fox News Channel, making him the company's largest shareholder outside of Murdoch's own family."
"A billionaire from one of the most backward, repressive regimes in the world now owns a chunk of one of the most critical social/communications lifelines in the world. Who and what will he demand be censored in exchange for his huge investment?"
theguardian.com/commentisfree/…